Story highlights
So-called physician-assisted suicide has never drawn the Senate Judiciary Committee limelight
That could change because of Gorsuch's extensive writings against the practice
When Supreme Court nominee Neil Gorsuch appears before senators this week, he is sure to face familiar questions on hot topics such as abortion. But a distinct aspect of his record is likely to provoke interest in an issue that rarely arises in confirmation hearings: May physicians prescribe lethal drugs to terminally ill patients who want to end their lives?
The issue of "physician-assisted suicide," or "aid-in-dying," as the practice is increasingly called, has never drawn the Senate Judiciary Committee limelight like social dilemmas over abortion and gay rights.
That could change in the upcoming hearings because of Gorsuch's extensive writings against the practice, as well as recent moves by states to adopt "aid in dying" laws and an aging Baby Boom population that kindles the cultural and legal complexities of how life ends.
Gorsuch, President Donald Trump's choice to succeed the late Justice Antonin Scalia, wrote a 2006 book, "The Future of Assisted Suicide and Euthanasia," that reveals some of his most deeply felt and conservative sentiment.
The stealth Supreme Court nomination of Neil Gorsuch
He opposes giving terminally ill people drugs to bring about death, based on what he describes as "the inviolability" of human life.
"To claim that human life qualifies as a basic good is to claim that its value is not instrumental, not dependent on any other condition or reason, but something intrinsically good in and of itself," he wrote in the 311-page book. "We seek to protect and preserve life for life's own sake in everything from our most fundamental laws of homicide to our road traffic regulations to our largest governmental programs for health and social security."
For some prominent supporters of "aid in dying" laws, this is no abstract policy debate.
US Appeals Court Judge Richard Posner, whom Gorsuch challenges in his book, recalls the death of Henry Friendly, an enduringly influential US appeals court judge whose legacy was celebrated again last week by Chief Justice John Roberts and other luminaries of the law. Friendly committed suicide in 1986 alone in his New York apartment by ingesting pills he had saved up. The act, Posner continues to believe, was done too soon and out of desperation because Friendly lacked the option of a physician's assistance for when he became truly disabled.
For Sen. Dianne Feinstein, the ranking Democrat on the Senate committee that will hold hearings on Gorsuch's nomination, her public support for California's new End of Life Option Act came after the difficult death of longtime friend Merla Zellerbach at age 84.
Zellerbach, a California writer who had pancreatic cancer, backed the California initiative that was adopted after her death, as did Brittany Maynard, who had terminal brain cancer and moved from California to Oregon to take advantage of its Death with Dignity Act.
Maynard, who used social media to draw attention to her plight before dying in 2014 at age 29, became an alternative to the 1990s face of the assisted suicide movement, the late Michigan physician Jack Kevorkian, known as "Dr. Death." Gorsuch invokes Kevorkian and his notorious "suicide machine" in the opening of his book.
He expressed fears that allowing physicians to hasten death could lead to abuse of society's most vulnerable people.
Some disability-rights groups, including Not Dead Yet, agree and have fought state aid-in-dying legislation. Compassion & Choices, on the other side, contends sufficient safeguards for physicians exist, including that qualifying patients must have a prognosis of six months or less to live and be capable of making their own decisions. Compassion & Choices director of legal advocacy Kevin Diaz argues that if Gorsuch is confirmed, the Supreme Court might move to block access to physician aid-in-dying in the states that have adopted it or impinge on building interest nationwide.
On Gorsuch, it's evangelicals vs. atheists
In 1997, when the Supreme Court rejected arguments for a constitutional right to assisted suicide, the justices signaled that such policies were best left to the states. At the time, Oregon was alone with its Death With Dignity law. In 2006, the court invalidated an effort by the George W. Bush administration to use federal controlled-substances law to prevent Oregon physicians from providing drugs to terminally ill patients.
Since then, Vermont, Montana, Washington, California, Colorado and the District of Columbia have taken steps – through ballot initiatives, legislation or court action – to allow physician assistance in dying.
The Gorsuch principle
In his book, Gorsuch explores the legal and moral arguments from both sides and urges a perspective "grounded in the recognition of human life as a fundamental good."
Gorsuch, who attended a Catholic prep school in Washington and as an adult joined an Episcopal church in Boulder, Colorado, describes his views as secular.
In the book, he acknowledges help from Catholic legal philosopher John Finnis, a law professor at the University of Oxford and at the University of Notre Dame. Gorsuch studied with Finnis while at Oxford on a prestigious Marshall Scholarship.
A far more provocative writer, Finnis has inveighed against abortion rights and same-sex relationships. In 2015, he was among a group of scholars who filed an amicus curiae brief to the Supreme Court opposing gay marriage on moral grounds.
Finnis did not respond to email and telephone requests to talk about his work with Gorsuch. In an article in The Guardian last month about his possible influence on the Supreme Court nominee, Finnis reportedly declined to comment by saying: "I have resolved not to say anything to anyone at all."
Full text: Neil Gorsuch questionnaire for Senate judiciary committee
In Gorsuch's book, he addresses briefly the more controversial issue of abortion, writing at one point, "Abortion would be ruled out by the inviolability-of-life principle … if, but only if, a fetus is considered a human life. The Supreme Court in Roe (v. Wade), however, unequivocally held that a fetus is not a 'person' for purposes of constitutional law."
On his main subject, Gorsuch refers to the personal turmoil experienced by family and friends of people with difficult illnesses and draws a different lesson than, for example, Judge Posner.
"We have all witnessed," Gorsuch said, discussing the fundamental value of life, "family, friends, or medical workers who have chosen to provide years of loving care to persons who may suffer from Alzheimer's or other debilitating illnesses precisely because they are human persons, not because doing so instrumentally advances some other hidden objective."
Posner, a 1981 appointee of President Reagan to a Chicago-based US appeals court who has written for decades on physician-assistance in death, focuses on the costs to an individual from such suffering and asserts that while modern medicine can extend life it may not improve it.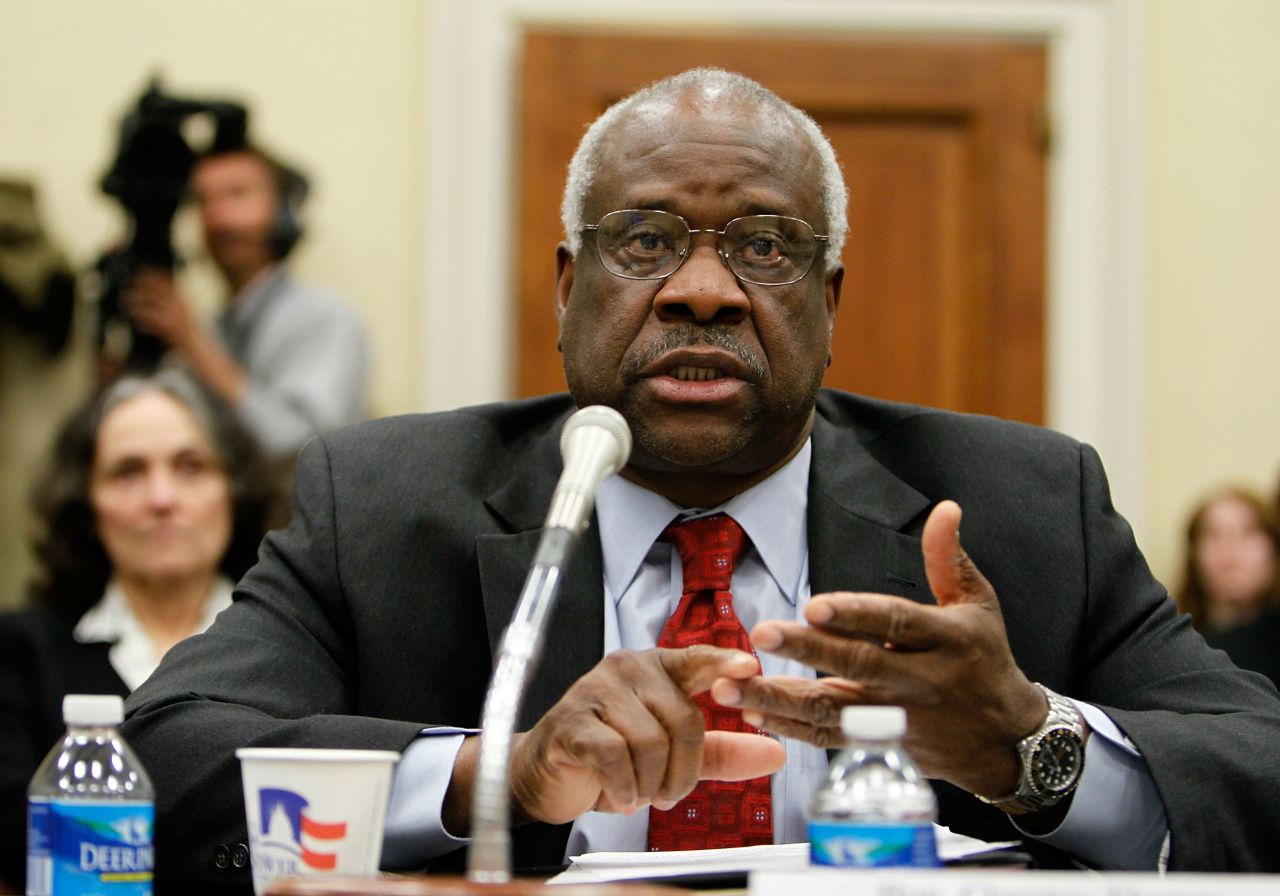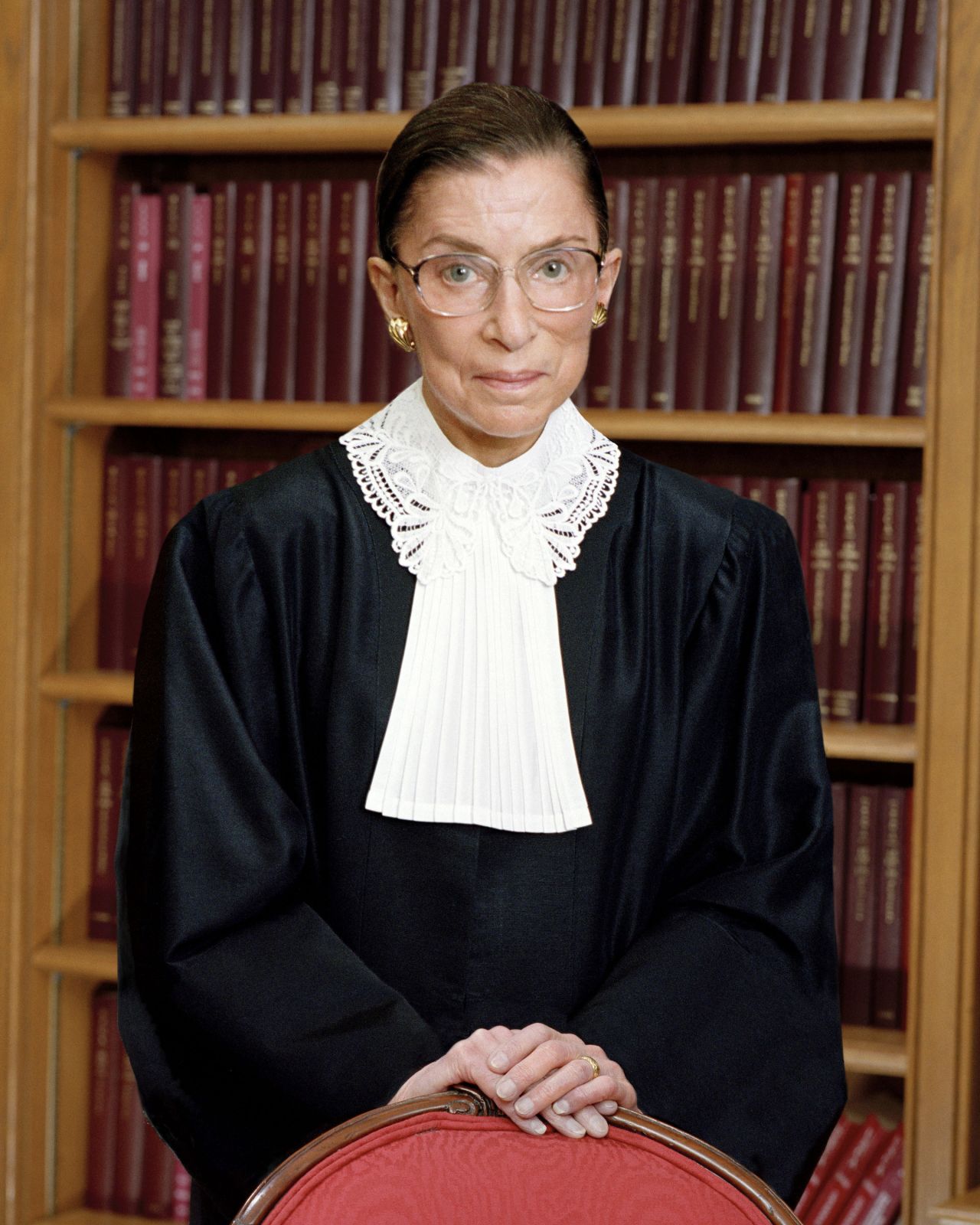 Today's Supreme Court
Friendly committed suicide at age 82, a year after his wife died, as his eyesight was failing and other health problems mounting. His 1986 death was reported as a suicide at the time but a 2012 biography of Friendly by David Dorsen elaborated on his fears of eventually becoming dependent and plans for suicide.
"Had he been able to pre-arrange a painless physician-effected death to occur when he reached a specified stage of disability," Posner wrote soon after the 2012 biography was published, "he would not have killed himself when he did."
In a recent interview, Posner said of Friendly: "He was very depressed. He was not in good health. He was having serious vision problems. I think he felt he didn't have much to live for."
Posner declined to comment on Judge Gorsuch or his writings because of the pending nomination.
Gorsuch suggested that physicians focus on helping patients with the depression that might generate suicidal thoughts.
"(O)ught doctors handing out suicide prescriptions at least pause to consider their own latent assumptions about the motivating forces behind patient requests?" he wrote. "Should they prod a bit more carefully to see whether depression is at play, or perhaps refer patients to doctors with some expertise in the area?"
Laws vary but generally require terminally ill patients to make two oral requests to a physician, at least 15 days apart, then a written request. Physicians may then prescribe a lethal medication for the patient to take when desired. Data collected in Oregon show that patients sometimes (about 18% in 2016) do not take the medicine and die of other causes.
Senate Judiciary Committee scrutiny
During Gorsuch's 2006 nomination hearings for his current seat on the US Court of Appeals for the 10th Circuit, some senators asked whether he could rule objectively on legal issues related to aid in dying.
Responding to Sen. Lindsey Graham, a South Carolina Republican, Gorsuch said "my personal views … have nothing to do with the case before me. … The litigants deserve better than that, the law demands more than that."
Democratic Sens. Patrick Leahy of Vermont and Ron Wyden of Oregon followed up in writing, asking whether his opposition to assisted suicide would prevent him from ruling impartially. "A judge's personal policy preferences and politics have no place in the process of deciding cases," Gorsuch wrote.
In the past, end-of-life questions have been asked at Supreme Court nominations but generated limited discussion.
Supreme Court nominee Gorsuch calls Trump's tweets 'disheartening'
In 2005, when Feinstein asked Roberts a question on the issue, the future Chief Justice spoke generally about balancing rights under the Constitution's guarantee of liberty. He declined to go further because of the then-pending case testing federal intervention in Oregon's law.
Then-Sen. Joe Biden, a Delaware Democrat, picked up a line of questioning relating to "right to die" issues, telling Roberts, "just talk to me as a father."
Roberts rejoined that he was "not going to consider issues like that in the context as a father or husband or anything else. … I will not take to the court whatever personal views I have on the issues."
Roberts, confirmed as chief justice in September 2005, four months later dissented when the court majority ruled in January 2006 that the attorney general could not block Oregon doctors from prescribing drugs to terminally ill patients who wanted to end their lives.
Sens. Feinstein, Leahy and Graham were still finalizing their questions for the hearings that begin next Monday, according to their respective spokesmen.
State activity continues against cultural backdrop
Along with legislation and ballot initiatives for legalized aid in dying, proponents are also challenging state policies that consider the practice unlawful under "suicide" and "assisted suicide" statutes.
Kathryn Tucker, a longtime advocate of aid in dying and now director of the nationalEnd of Life Liberty Project, says a dying patient's request for drugs to speed death differs starkly from suicide. It's a claim at the heart of a pending challenge to New York's ban on assisted suicide.
The New Mexico Supreme Court rejected similar arguments last year, relying on its state constitution and asserting it was also limited by the 1997 Supreme Court against a general right to physician-assistance in death.
In Vermont, a federal district court is considering a claim brought by physicians who say their religious beliefs do not permit them to counsel patients about the right in Vermont to seek medication to end their lives. Alliance Defending Freedom, a Christian group based in Arizona, is representing the physicians.
These state lawsuits have generated broad interest from national groups on both sides, against the backdrop of an aging population and contemporary medical advances.
"There are few Americans who haven't seen a difficult death," says Tucker. "It is because our medical system has succeeded in forestalling death. That can be a great benefit. But it's a double-edged sword. It can leave patients feeling trapped in unbearable" medical situations.
Opponents worry about patients feeling pressured.
Diane Coleman, president of Not Dead Yet, which joined other disability-rights groups in an amicus curiae brief in the New York case, said in a statement, "In an aging society where elder abuse is a growing problem, elders too often face economic or other pressures to get out of the way, whether those pressures come from the health care system or, sadly, from family."
The brief emphasized that "a disabling condition does not inherently diminish one's life" and that a prognosis of a "terminal condition" can be uncertain.
Coleman said Not Dead Yet had no position on the Gorsuch nomination.
A Gallup poll last year found that 69% of the people surveyed believed patients with incurable diseases should be able to end their lives with help from a physician. The survey, taken after California had adopted its law, reflected rising support nationwide. Gallup also pointed to the persuasive effect of Brittany Maynard's experience and advocacy on California voters.
Diaz of Compassion & Choices, which worked with Maynard to spread her story, asserts, "More and more people are talking about what they want at the end of life. … The more they talk, the more you'll see acceptance about medical aid in dying."