Story highlights
Researchers and members of the public spot massive groups of humpback whales
Whale experts say this is a new behavior pattern
(CNN) —
Humpback whales are suddenly hanging out in massive, densely packed "super groups" and scientists are trying to figure out why.
It's a curious phenomenon that's been spotted off the coast of South Africa by researchers and the general public.
Their meet-up spot is far away from where humpback whales usually summer in the Antarctic. The groups swell from 20 to 200 and they are focused on one thing – feeding.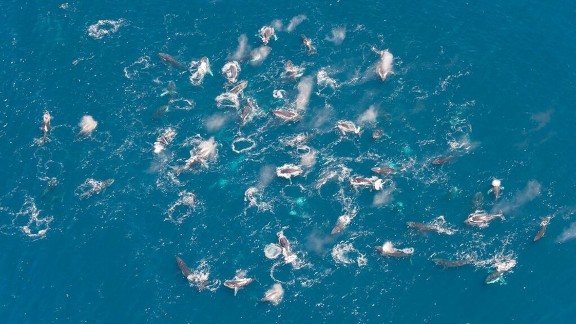 "When you're in a small boat with 200 humpback whales around you – they're 14-meter animals – and you've got whales popping up all around you, it's a really incredible experience," lead researcher Ken Findlay told CNN.
He and his colleagues from South Africa's Department of Environmental Affairs believe that these "super groups" feeding together is a relatively recent behavior, they wrote in PLOS One.
They observed the whales lunging, repeatedly diving and letting out the "pungent 'fishy' smell of whale blows." Research cruises observed this behavior in 2011, 2014 and 2015 during the months of October and November, which are spring-summer months in South Africa.
The "super groups" seemed fluid, as some whales joined them but then left. Researchers observed that some whales traveled from afar to join the massive groups.
Now playing
00:56
Watch eel change shape right before your eyes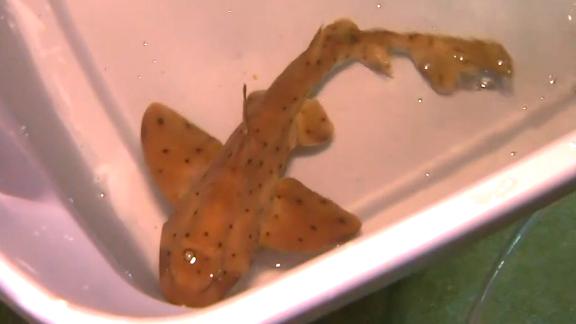 Now playing
01:08
Stolen shark returned to San Antonio aquarium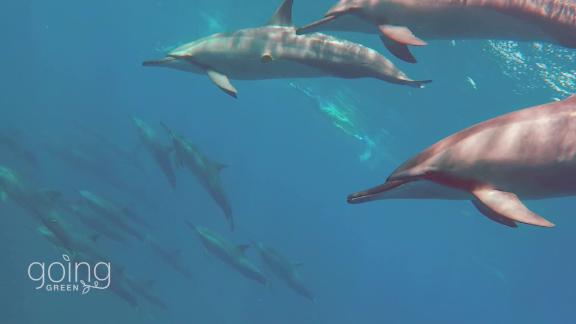 Now playing
02:40
Monitoring dolphins in Mauritius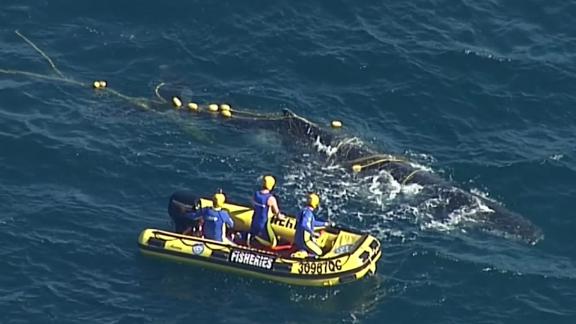 Now playing
00:47
Australian rescuers free whale from shark net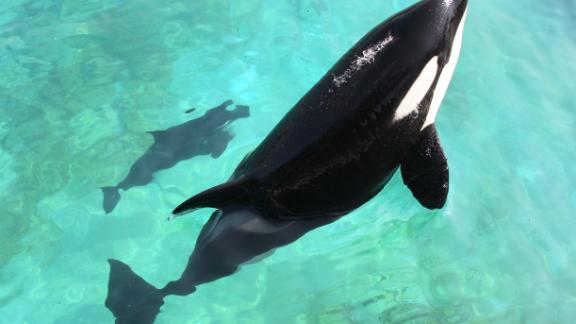 Now playing
01:24
Killer whale mimics human speech
Now playing
01:24
Man catches 400-pound fish with a wrench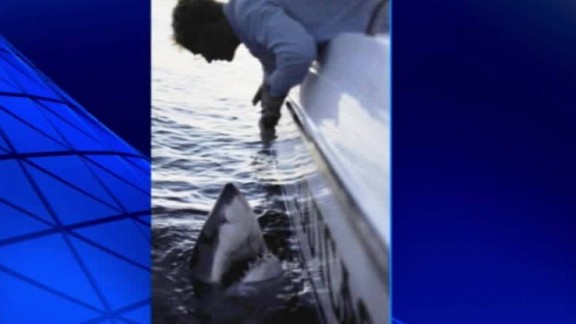 Now playing
01:48
Fisherman: I caught a 2,500-pound shark with rod, reel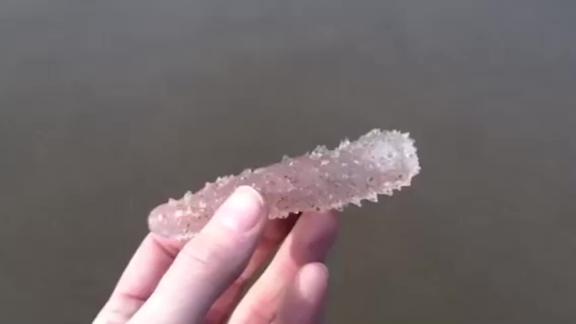 Now playing
01:02
Millions of creatures swarm Oregon Coast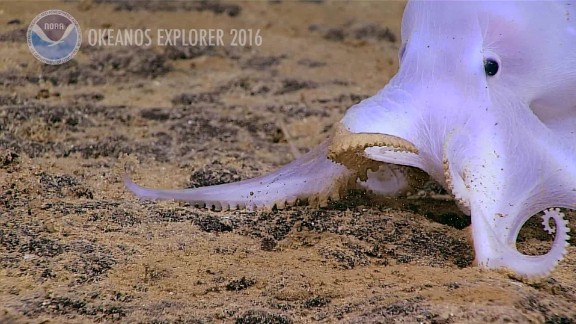 Now playing
00:48
Unknown 'ghostly' octopod discovered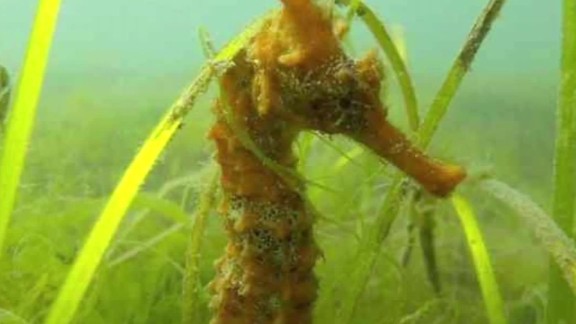 Now playing
01:24
Rare sea creature spotted in California waters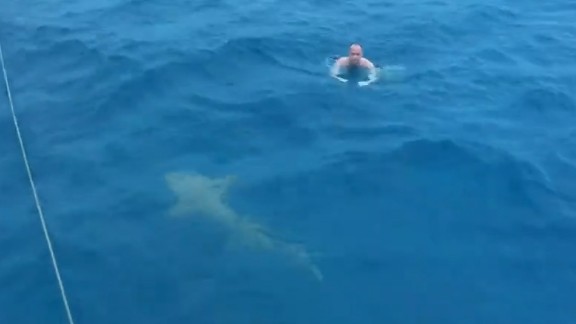 Now playing
00:54
Close call with shark caught on camera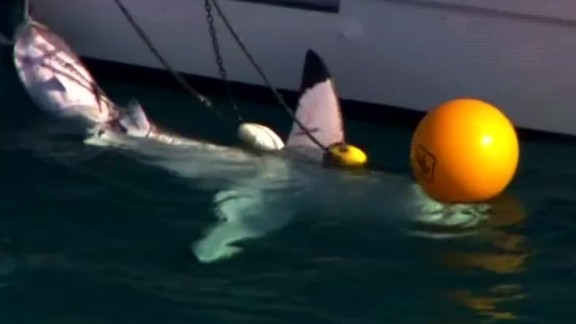 Now playing
01:30
10-foot shark caught near surfers in Australia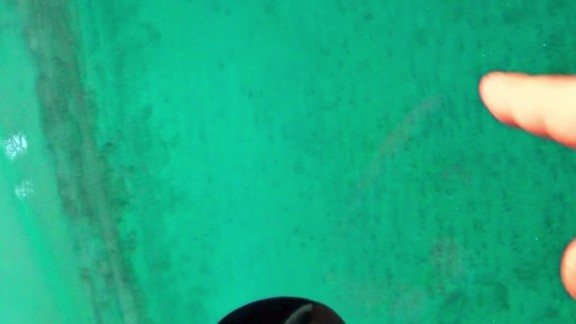 Now playing
01:01
Thousands of sharks migrating off the Florida coast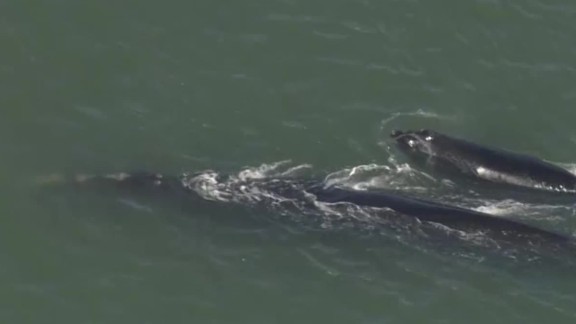 Now playing
01:25
Rare endangered whales spotted in Florida inlet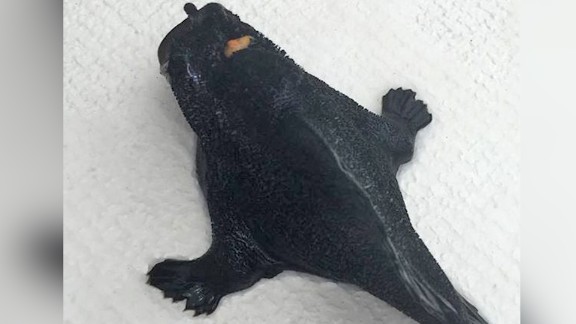 Now playing
00:57
Rare 'walking' fish found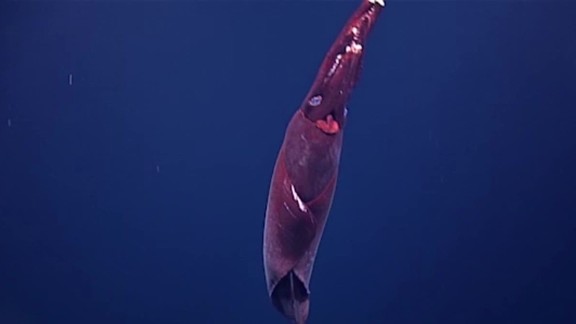 Now playing
00:59
Rare deep-sea squid caught on camera
As the New Scientist pointed out, humpback whales aren't known for being social. They're usually spotted alone, in pairs or in small groups that don't stay together long.