Story highlights
BBC film crew and group of tourists narrowly escape violent explosion on Etna
Europe's most active volcano has been particularly unsettled in recent weeks
(CNN) —
A group of tourists and a BBC camera crew have made a dramatic escape after Europe's tallest active volcano, Mount Etna in Italy, erupted Thursday.
Surrounded by steam and with boiling hot rocks pelting down on them, the group sprinted to a nearby rescue vehicle that took them to safety. Ten people were injured, but none seriously, Italian news agency Ansa reports.
The volcano, on the island of Sicily, has been particularly unsettled in recent weeks and the group had made the ascent to take a closer look at the ongoing volcanic activity.
Rebecca Morelle, the BBC's global science correspondent, described the group's rapid descent.
"Running down a mountain pelted by rocks, dodging burning boulders and boiling steam – not an experience I ever ever want to repeat," she wrote on Twitter shortly after the incident, adding that it "could have been worse – explosions like this have killed."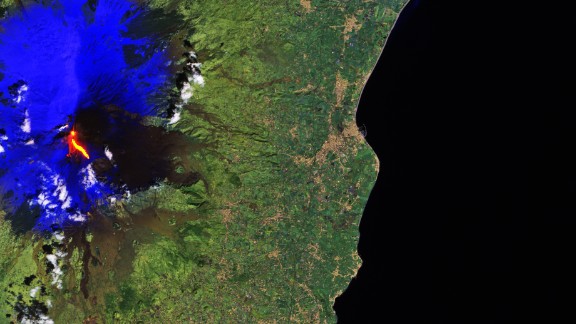 ESA
Morelle later posted a photo on Twitter of camerawoman Rachel Price holding up a jacket with a hole burned through it by a "lump of rock".
Fire and ice
The so-called "phreatic explosion," caused by flowing lava coming into contact with snow, happened at an altitude of around 2,900 meters (9,500 feet) on a crater on the south-eastern side of the peak, causing blistering hot rocks and steam to be thrown violently into the air.
Andrea Kiss, a tourist who filmed footage of lava moving down the side of the volcano around half an hour before the eruption, told CNN that she knew something had happened when "injured people appeared at the cable car station." Kiss added that her guide told her the lava was around 1,000 degrees Celsius (1,800 Fahrenheit).
Boris Behncke, a volcanologist with the National Institute of Geophysics and Volcanology in Italy, was among those observing the crater when the eruption occurred.
Photos: Mount Etna: Europe's most active volcano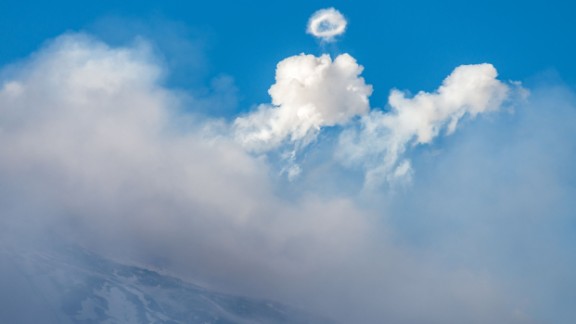 Photos: Mount Etna: Europe's most active volcano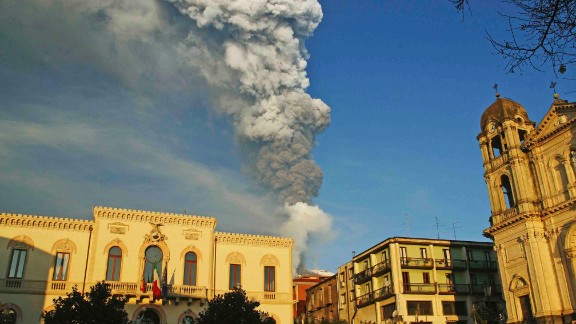 Photos: Mount Etna: Europe's most active volcano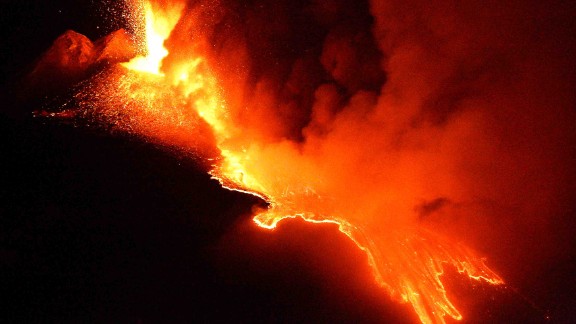 Photos: Mount Etna: Europe's most active volcano
Photos: Mount Etna: Europe's most active volcano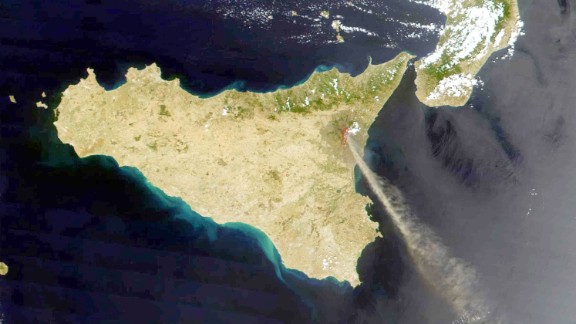 Photos: Mount Etna: Europe's most active volcano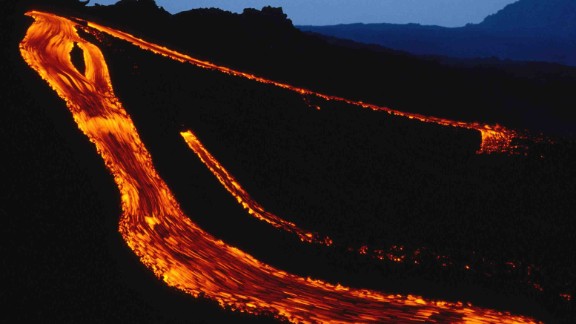 Photos: Mount Etna: Europe's most active volcano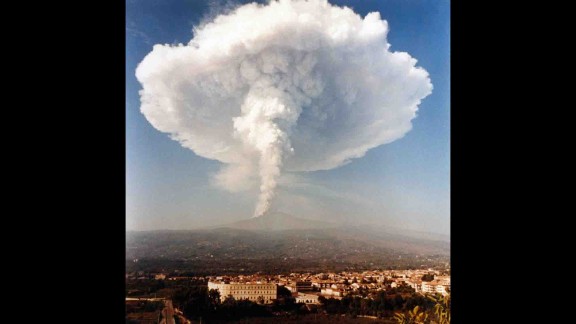 Photos: Mount Etna: Europe's most active volcano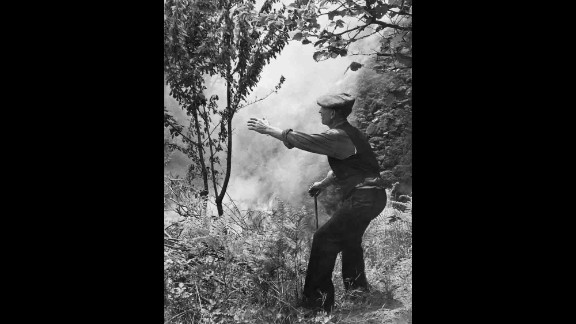 Photos: Mount Etna: Europe's most active volcano