(CNN) —
South Korea has been plunged into a period of political uncertainty after the President, Park Geun-hye, was forced out of office by a corruption scandal.
The country's Constitutional Court upheld a parliamentary vote to impeach Park over allegations of corruption and cronyism. She becomes the country's first democratically elected leader to be forcibly removed.
Three people have died amid chaotic protests in the capital, Seoul. Seoul police spokesman Kim Tae-won told CNN Saturday that one protestor died in a local hospital where he was being treated. Two others were confirmed dead Friday by firefighters overseeing emergency medical services on the scene of the protests. Dozens of people were injured.
Thousands demonstrated after the unanimous decision by eight judges was read out down in a live broadcast that gripped the nation.
The decision brings the career of South Korea's first female president to an inglorious end. It also comes at a pivotal moment for the region, as North Korea ramps up its nuclear weapons testing program.
Here are the main developments:

Stripped of her immunity, Park is liable to prosecution.

A snap presidential election will be held within 60 days.

Turmoil comes as tensions rise with North Korea and China.

Acting president warns North Korea may take advantage the uncertainty.

The scandal has also entangled the acting head of Samsung.
What happened?
Park was brought down by a corruption scandal that has dominated South Korean politics for months.
The President was accused of being unduly influenced by her longtime friend and adviser, Choi Soon-sil, who is on trial for abuse of power and fraud.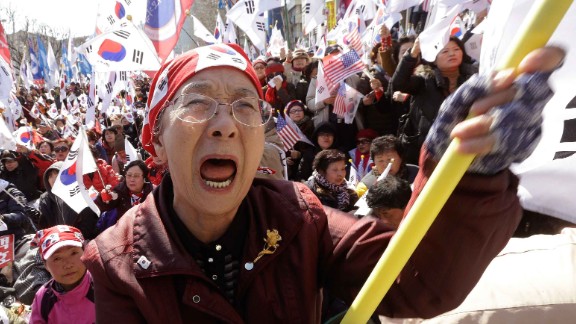 The Constitutional Court agreed with accusations that Park had abused her authority in helping Choi raise donations from companies for foundations she had set up.
"We announce the decision as the unanimous opinion of all judges. We dismiss the defendant President Park," said Justice Lee Jung-mi.
An election for Park's replacement must be held within 60 days, and an ad-hoc cabinet meeting will be held soon, a government official told CNN.
With Park's ruling conservatives looking out of favor, it seems likely the country will turn to the left-wing opposition, which has signaled it would be likely to pursue a policy of engagement with the North. A left-wing government would also place into question the continued deployment in South Korea of a US missile defense system, which is bitterly opposed by China.
Liberal candidate Moon Jae-in, of the opposition Democratic United Party, currently leads the opinion polls. Moon was defeated narrowly by Park in 2012.
Chaos on the streets
Soon after the court's ruling, acting President Hwang Kyo-ahn appealed for unity, acknowledging that the conflict had polarized the nation. South Koreans on opposing sides saw each other as "enemies," he said in a televised address. "Now is the time, however, for acceptance," he said.
As the court's decision was delivered, a group of around 100 Park supporters tried to break through police lines near the court, and a number fell and were injured. "We lost our liberty. We lost our Korea," one protestor told CNN.
READ MORE: What you need to know about the South Korea corruption scandal
Anti-Park demonstrators also took the streets, some crying tears of joy and pumping fists in celebration, as applause rang out from the crowd. Many had camped out in the streets overnight in the cold.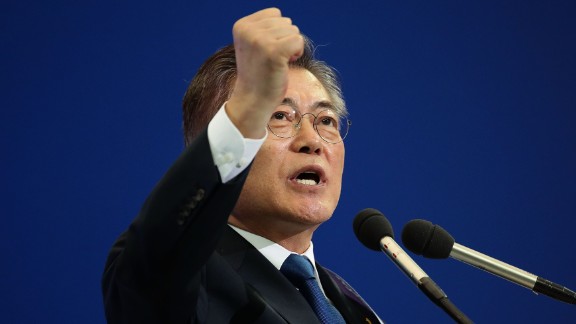 Now playing
02:46
N. Korea hovers over South Korean election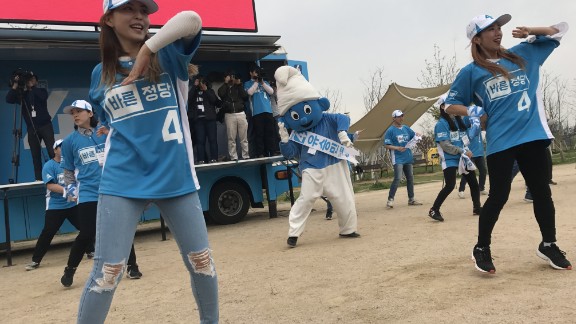 Now playing
02:42
Song and dance in South Korean election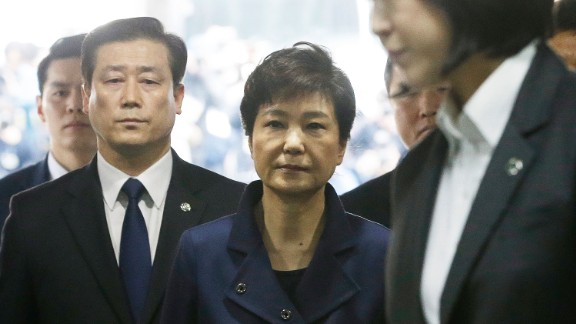 Now playing
01:35
S.Korea's ousted President behind bars
Now playing
02:00
South Korea's impeached president says goodbye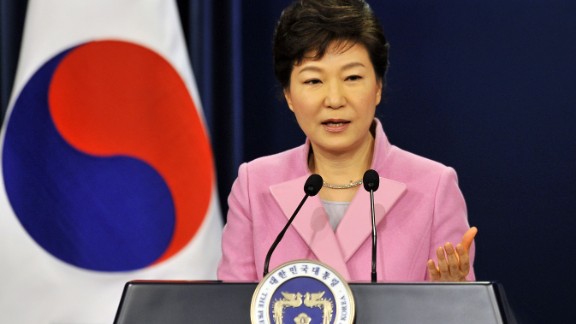 Now playing
02:45
Court votes to remove South Korean President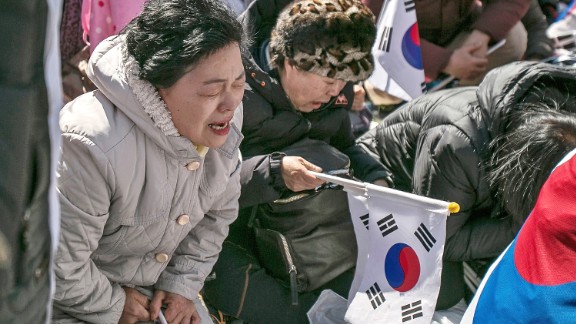 Now playing
01:50
At least two killed in South Korea protests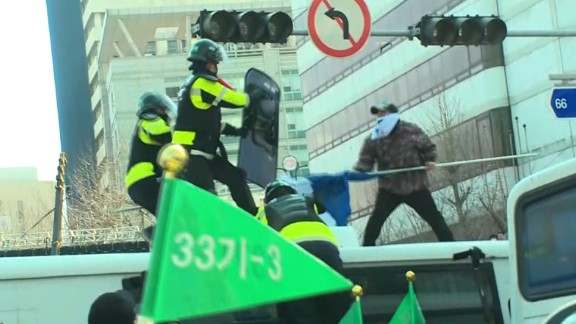 Now playing
02:08
Protester and police clash in South Korea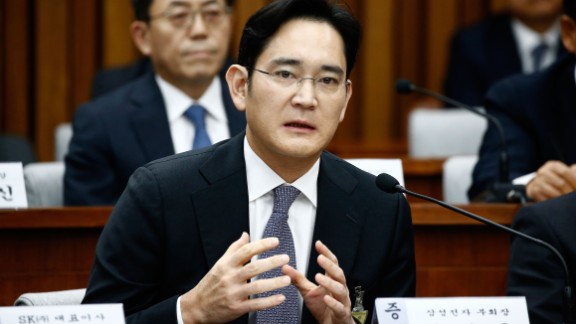 Now playing
01:51
South Korea Samsung executive stands trial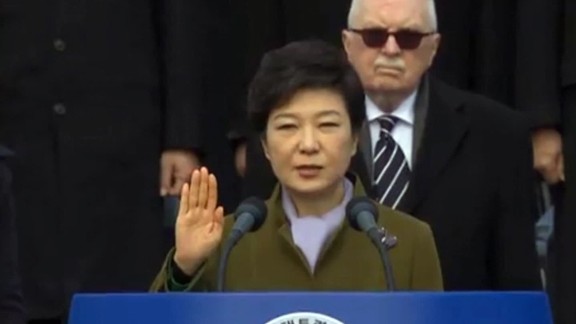 Now playing
01:38
Scandal surrounds South Korean President Park Geun-hye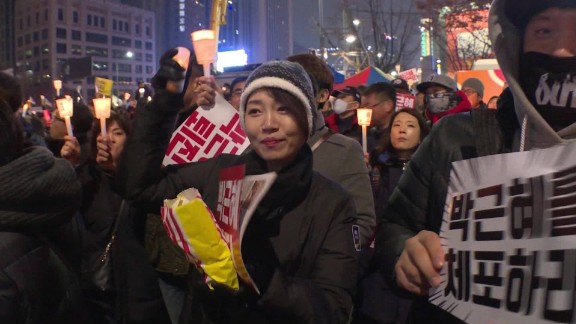 Now playing
01:32
S. Korean protesters demand Park's resignation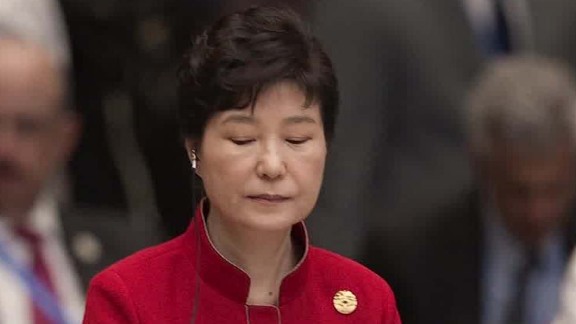 Now playing
03:16
South Korean presidential scandal 'unprecedented'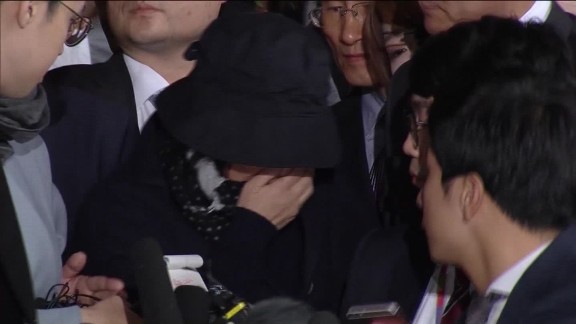 Now playing
01:15
Prosecutors question South Korean president's confidante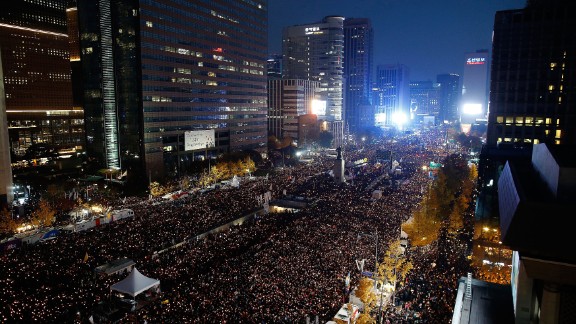 Now playing
00:59
South Korean protesters find inspiration in K-pop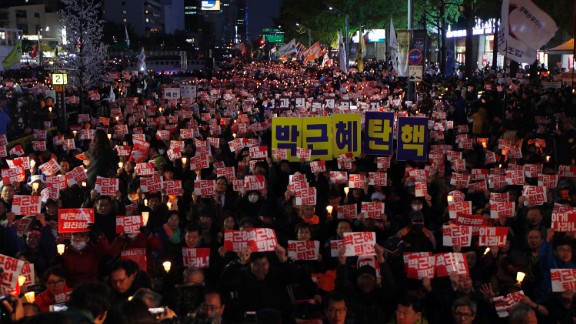 Now playing
04:00
South Korean president urged to step down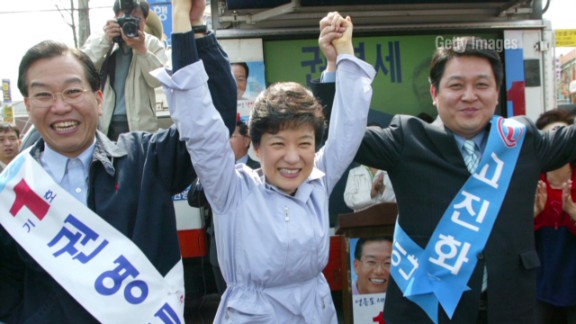 Now playing
03:01
(2014) Meet South Korea's first female president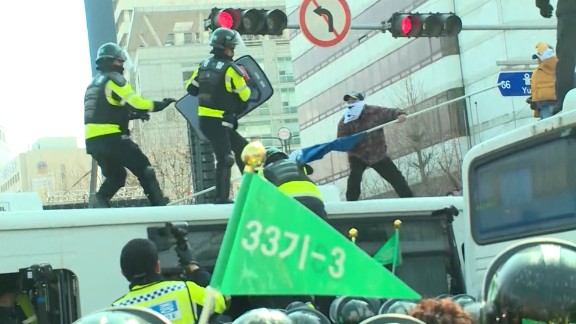 Now playing
02:37
Protests erupt in South Korea after impeachment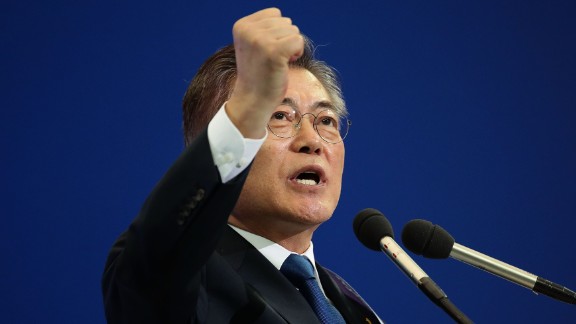 Now playing