Story highlights
Chance the Rapper gave $1 million to Chicago Public Schools
The Game, Diddy, 50 Cent among those who have handed big checks to charity
(CNN) —
Money, meet mouth.
Chance the Rapper met with Illinois Gov. Bruce Rauner recently to discuss money for Chicago Public Schools, and the half-hour meeting left the three-time Grammy winner feeling a little empty.
"He gave me a lot of vague answers," Chance complained to reporters.
But rather than limit his activism to groaning, the 23-year-old public school product instead announced Monday he was giving $1 million to Chicago schools and his charity, SocialWorks, would give $10,000 for every additional $100,000 raised.
Of course, the rapper is no stranger to philanthropy. He's done his part to combat gun violence in his hometown and raised money to put coats on kids' backs and to bring technology upgrades to schools, among other endeavors.
Too often, it seems, rappers make headlines for their bad behavior. So let's have a look at 10 hip-hop stars who have used their influence to make the world a little nicer.
2 Chainz
Groups supported: Hip-Hop Summit Action Network, Voto Latino, TRU Foundation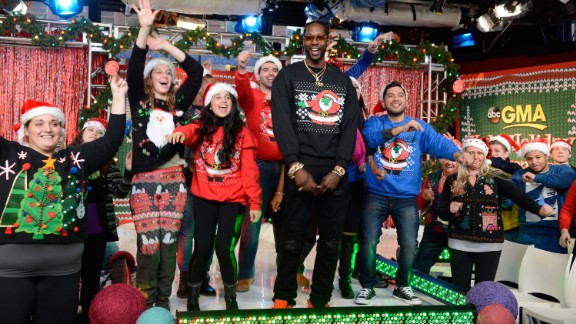 Ida Mae Astute/ABC via Getty Images
No lie, Atlanta's Titi Boi is a serious philanthropist. Not only did he reportedly raise $2 million in 2015 through sales of his "Dabbin' Santa" ugly Christmas sweaters, but he announced that he was looking for needy families to spend it on.
Some of that money went to buying furniture and paying a year's worth of rent for an unemployed single mother and disabled veteran from his hometown of College Park, Georgia. He also bought a minivan for a family who lost their home in a fire and provided a five-bedroom home for a year to a family of 11.
2 Chainz has attributed his charitable nature to never forgetting the hardships he endured as a kid: "I remember when we didn't have hot water and I didn't want my friends to know, so I told them it was something wrong with that bathroom and they couldn't use my mommas, i remember using the oven to heat the house, I would stand in the kitchen for hours to stay warm."
Nas
Groups supported: UNICEF, Save the Music Foundation, Saving Our Daughters
Queensbridge's finest was watching the news in 2013 when a report aired about a widower and father of eight who had just lost his home in a fire. Nas launched a Tilt campaign that raised almost $65,000 for Stanley Young's housing.
"The happy ending we created for the Youngs can be the beginning of something bigger for our communities, and for single parents down on their luck all across the country," Nas wrote of the campaign.
During Art Basel in 2011, the "Made You Look" rhymesmith tried his hand at painting during his set at Miami's Ricochet Bar & Lounge. He then sold his first-ever masterpiece at an impromptu auction for $14,000, which he donated to a children's cancer charity.
Lil Wayne
Groups supported: STOKED, The Motivational Edge, Tha Carter Fund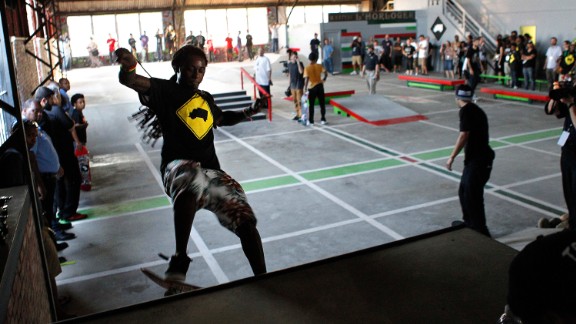 Gerald Herbert/AP
Lil Wayne has clothed kids in Haiti, opened a skate park in New Orleans' Lower Ninth Ward, bought a wheelchair for a disabled fan's mother and channeled Bob Dylan for "We Are the World 25 For Haiti." He also joins his Cash Money Records brethren in handing out turkeys around his native New Orleans during the holidays.
Weezy's hometown is clearly dear to him. When Harrell Park, where the 34-year-old multiplatinum rapper played as a kid, fell victim to Hurricane Katrina – and then became a parking lot for FEMA trailers – Lil Wayne kicked in $200,000 to help rebuild the park. Today, the park boasts basketball courts, lit fields, an outdoor pool and track.
The Game
Groups supported: World Vision, Food Bank of Eastern Michigan, The Robin Hood Project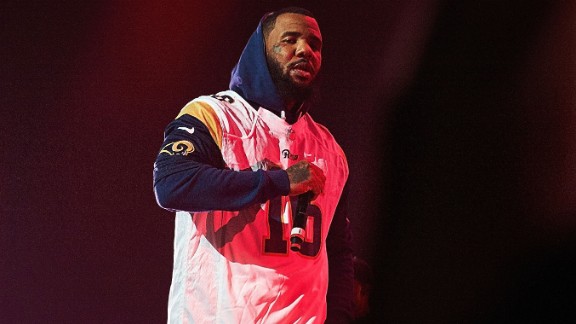 Unique Nicole/Getty Images
In what might have been a little charitable … gamesmanship, Los Angeles' The Game last year mocked singer Madonna's and comedian Jimmy Fallon's $10,000 donations to help with the Flint, Michigan, water crisis. He then showed "How We Do" by vowing via Instagram to donate $1 million worth of water and posted a wire receipt showing he had already handed over half that amount.
The 37-year-old's The Robin Hood Project has been helping people ever since The Game encountered a Nigerian man in Australia sharing a one-bedroom apartment with 20 people. He wanted to help the gentleman, but had only 20 Australian dollars on him at the time.
"So, I gave him the 20 and for the next week I couldn't sleep," he said. "I just wanted to help, you know? I wanted to do more. So, I came up with the idea of The Robin Hood Project."
Eminem
Groups supported: Eight Mile Boulevard Association, Marshall Mathers Foundation
Despite the occasional report that he has lent his support to the Elton John AIDS Foundation or contributed to the Philippines' typhoon disaster relief efforts, Slim Shady and his Marshall Mathers Foundation keep a fairly low profile.
He "doesn't personally believe in publicizing philanthropy," the rapper's foundation's secretary once explained.
Every once in a while, though, a story slips out. Such was the case in 2013 when it was revealed that the self-professed "Rap God" had donated $200,000 to Wolverine Human Services, which helps at-risk youth in Michigan. CEO Judith Wollack was delighted to finally be able to speak about the hometown hero's generosity, after keeping it a secret for two years. She explained the money had been spent on buying children gifts over a span of two years.
Queen Latifah
Groups supported: Keep a Child Alive, Girl Up, The Trevor Project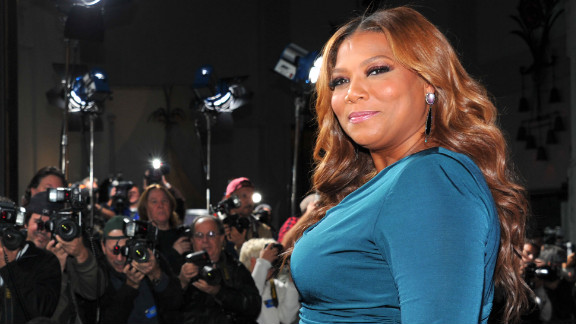 Getty Images
"The Princess of the Posse" has had a hand in many a hit song and movie, but she's also produced her fair share of smiles through her philanthropy. When a Camden, New Jersey, drill team had to vacate its dilapidated practice facility for repairs in July 2014, the rapper/actress stepped up with $10,000 for the Camden Sophisticated Sisters. During a 2006 telethon for hurricane relief, she kicked in $100,000 to help victims of Katrina.
In addition to contributing to LGBT, senior citizen, civil rights and anti-bullying efforts, Latifah's helped a variety of other groups, including veterans. In June 2015, she gifted the version of national anthem that she performed a few months earlier at the NBA All-Star Game to Fisher House, which