Story highlights
She arrived to a standing round of applause
Ivanka Trump also attended the luncheon
First lady Melania Trump spoke about equality, freedom and the responsibility women have to help each other achieve success at an invitation-only luncheon honoring International Women's Day Wednesday at the White House.
"As an immigrant myself, having grown up in a communist society, I know all too well the value and importance of freedom and equal opportunity – ideals which this great nation was founded and has continued to strive towards throughout its history," Trump said according to her prepared remarks obtained by CNN from Stephanie Winston Wolkoff, senior adviser and chief strategist to the first lady.
The first lady spoke from a podium in the State Dining Room, focusing on atrocities women are confronted with around the world, including human trafficking.
"There remains far more brutal and terrifying incarnations of actual gender persecution which we must face together, such as forced enslavement, sexual abuse and absolute repression of far too many women and girls around the globe. We must remember these women in our daily prayers and use our combined resources to help free them from such unthinkable and inhumane circumstances," she said.
More than a month into her role as first lady, Wednesday marked the announcement of a more defined platform of initiatives for Trump. She cited education as a way to prevent gender inequality, and pledged her support to help bridge the divide for women.
"I continue to firmly believe that education is the most powerful way to promote and ensure women's rights. Together we will do this not only by striving for gender parity at all levels of education, but also by showing all children, and especially boys, that it is through empathy, respect and kindness that we achieve our collective potential," she said. "Together with UN Women for Peace Association, we can educate and reinforce the importance of tolerance and a society filled with inclusivity regardless of race, gender or culture."
First daughter Ivanka Trump, Education Secretary Betsy DeVos, White House adviser Kellyanne Conway, GOP Sen. Susan Collins, second lady Karen Pence and her daughter, Charlotte Pence, were also present for the luncheon, as well as fashion designer Rachel Roy.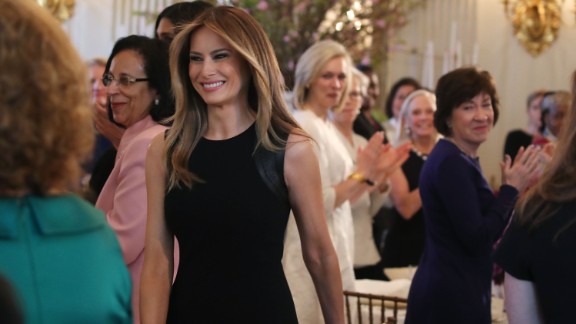 Mark Wilson/Getty Images
The room of exclusively female attendees was briefly joined for part of the luncheon by two men: President Donald Trump and Vice President Mike Pence made an appearance.
"Pleasure to be at lunch hosted by @FLOTUS & @SecondLady honoring #IWD2017. Thanks to the inspiring women paving the way to a better future," the Vice President tweeted.
Guests dined on tomato mozzarella salad, thyme-brined chicken, spinach gnocchi and honeycrisp apple crostata at tables with oversized purple floral centerpieces, including tulips and sweet peas. The hallways surrounding the room smelled strongly floral.
Also on the menu on Wednesday afternoon: white wine. Per a program, the White House served a 2015 Pride Mountain Viognier "Sonoma."
The first lady, wearing a black, sleeveless Ralph Lauren dress, made her remarks after the pooled press was escorted out of the room.
Trump, who has made few public appearances since her husband assumed office, is living at Trump Tower in New York with son Barron, 10, and, per the White House, will move to Washington at the conclusion of the school year.
Her next major White House event will be the annual East Egg Roll on the South Lawn, the office of the press secretary announced Wednesday.
She identified combating cyberbullying as an issue she would champion as first lady while on the campaign trail, but it's clear women's issues are emerging as another area of passion and interest.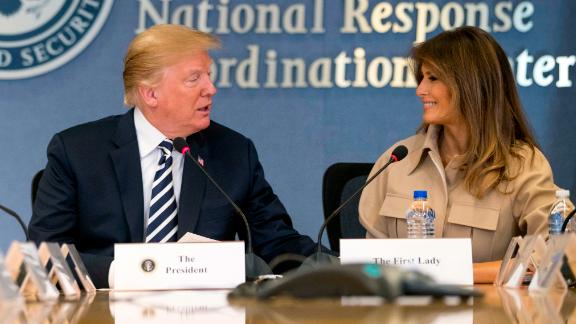 Photos: First lady Melania Trump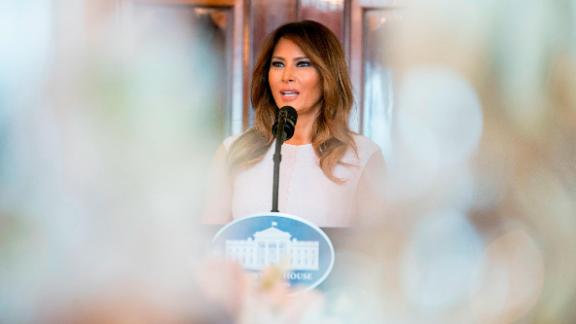 Photos: First lady Melania Trump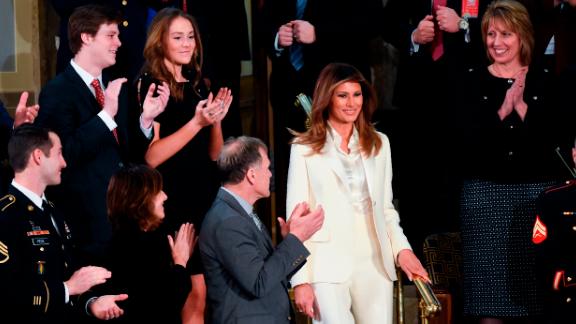 Photos: First lady Melania Trump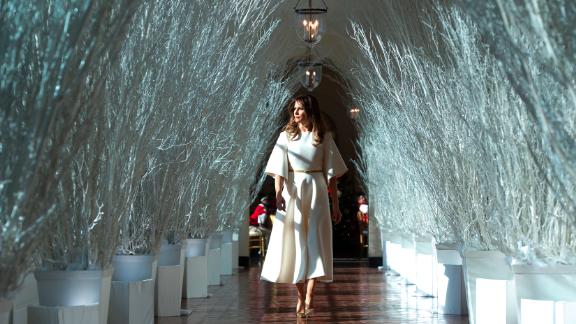 Photos: First lady Melania Trump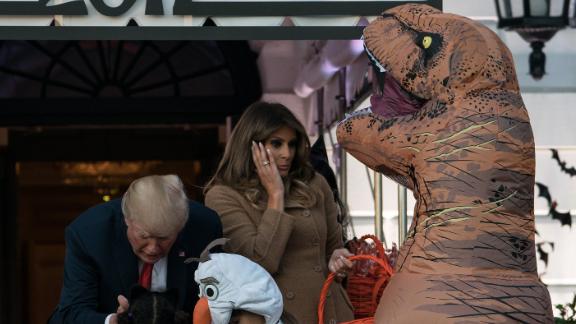 Photos: First lady Melania Trump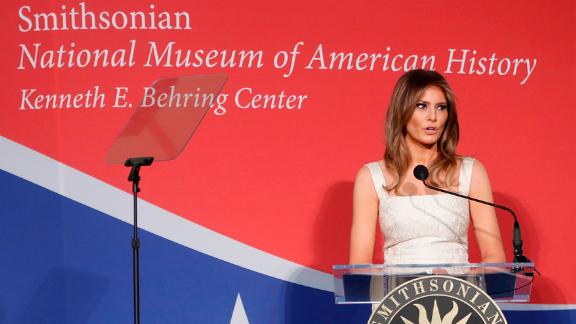 Photos: First lady Melania Trump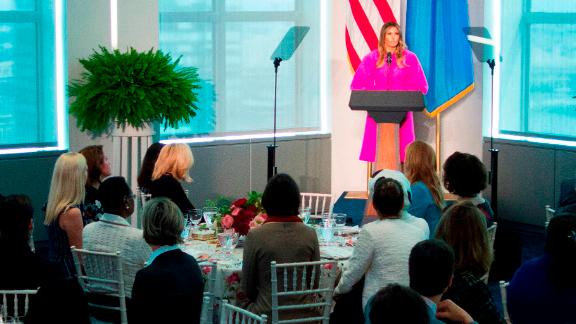 Photos: First lady Melania Trump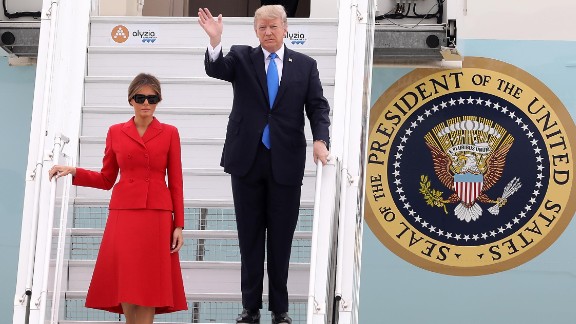 Photos: First lady Melania Trump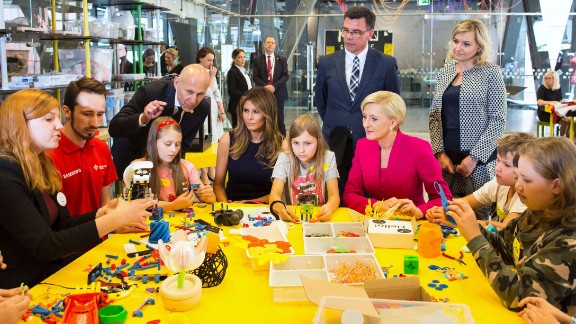 Photos: First lady Melania Trump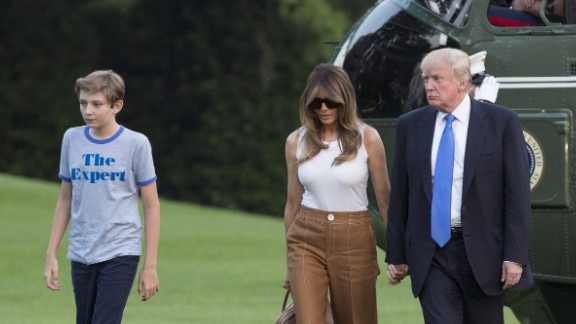 Photos: First lady Melania Trump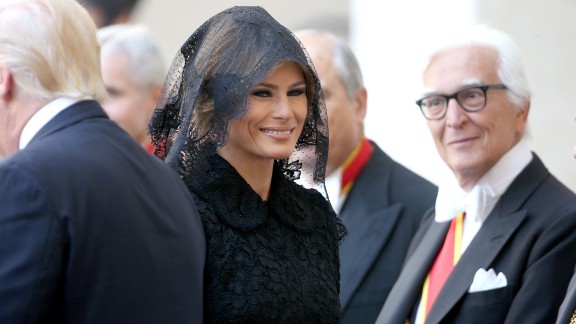 Photos: First lady Melania Trump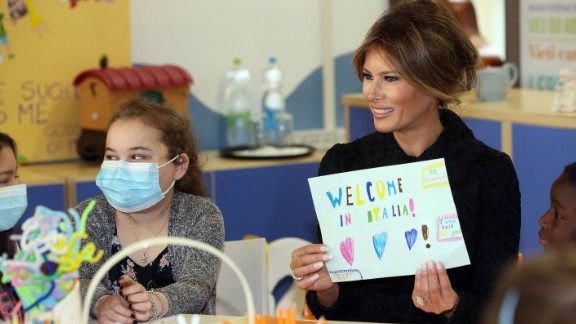 Photos: First lady Melania Trump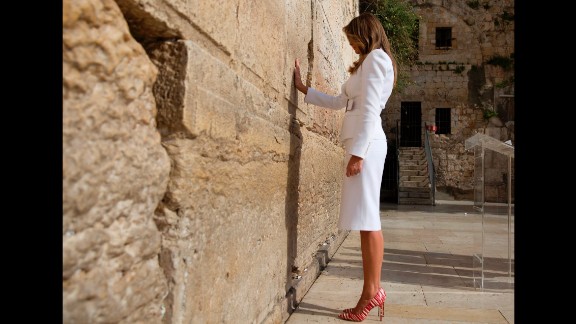 Photos: First lady Melania Trump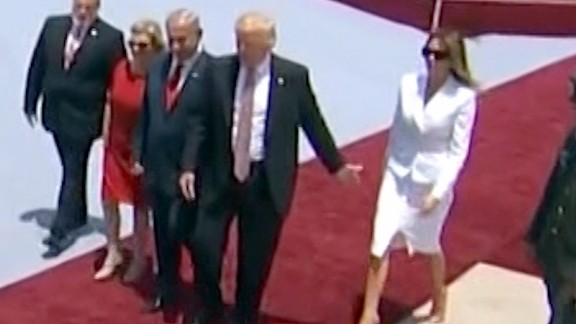 Photos: First lady Melania Trump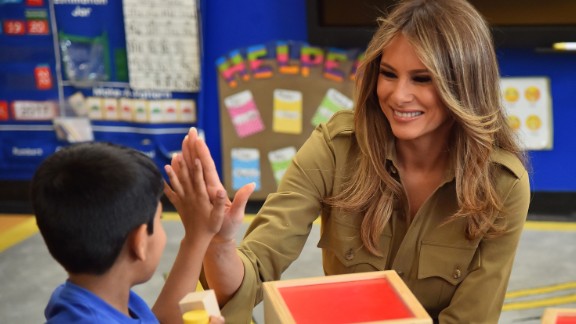 Photos: First lady Melania Trump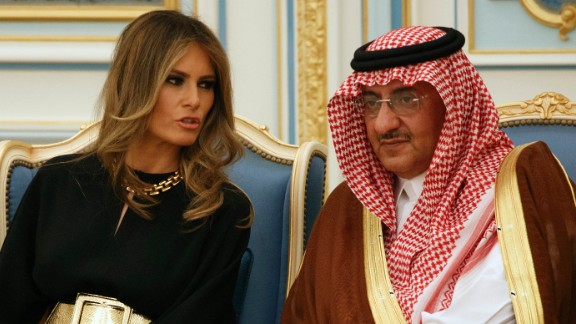 Photos: First lady Melania Trump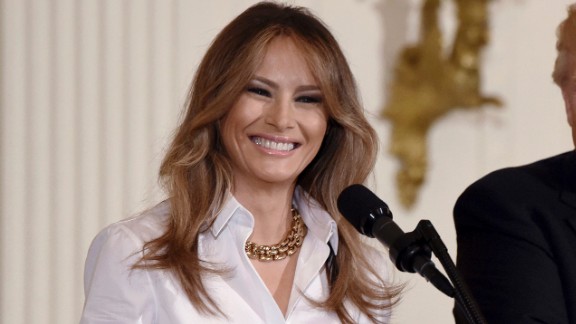 Photos: First lady Melania Trump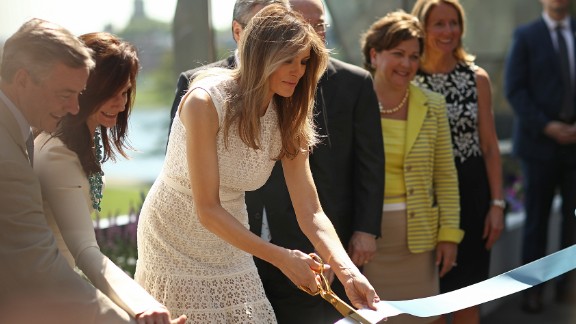 Photos: First lady Melania Trump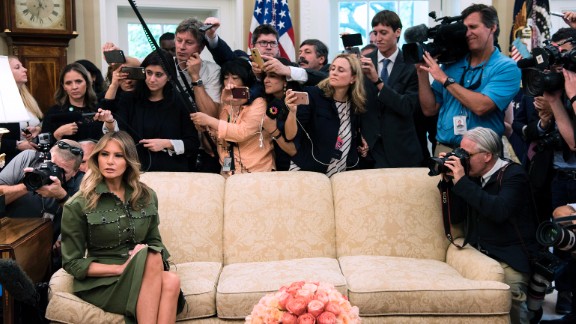 Photos: First lady Melania Trump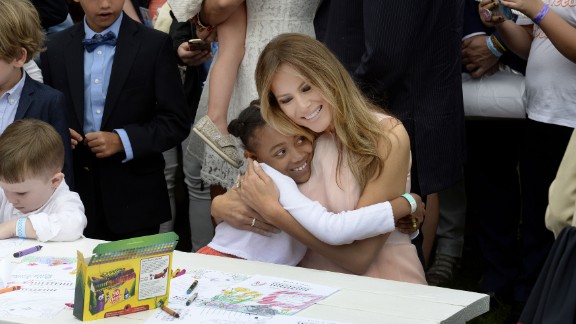 Photos: First lady Melania Trump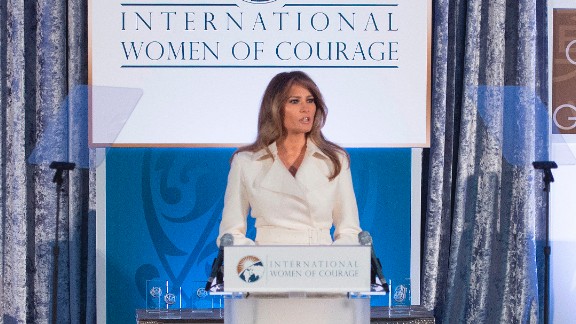 Photos: First lady Melania Trump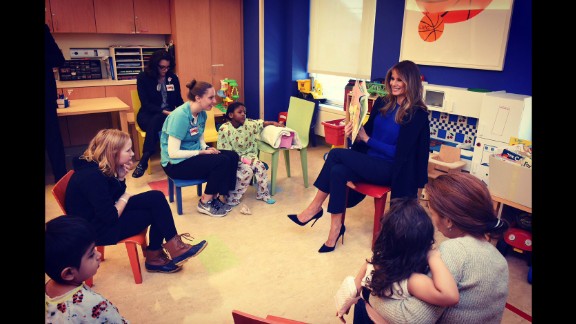 Photos: First lady Melania Trump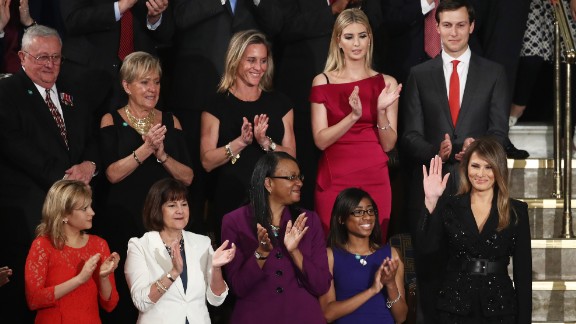 Photos: First lady Melania Trump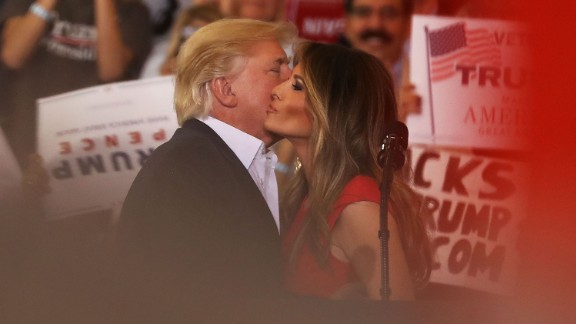 Photos: First lady Melania Trump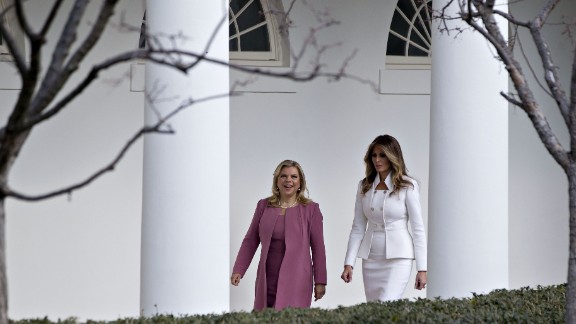 Photos: First lady Melania Trump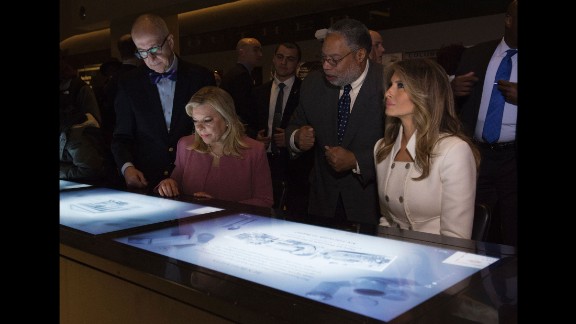 Photos: First lady Melania Trump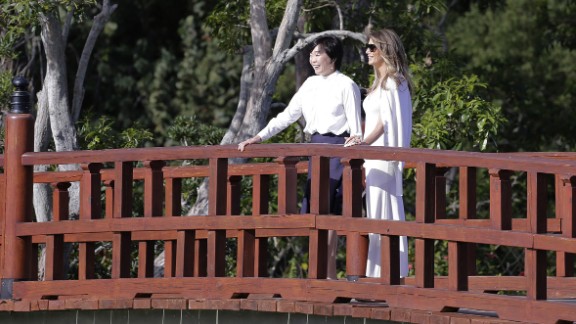 Photos: First lady Melania Trump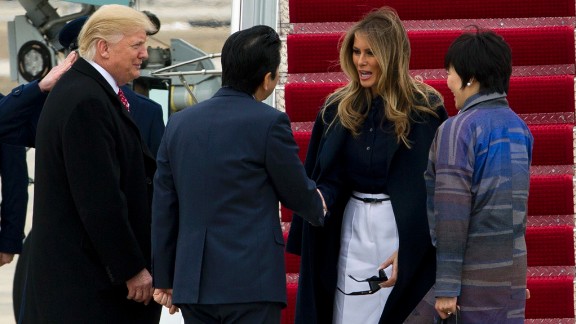 Photos: First lady Melania Trump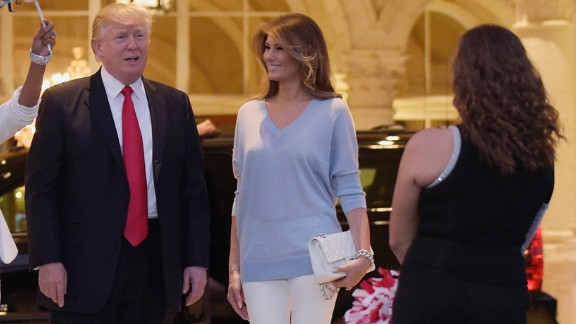 Photos: First lady Melania Trump
Photos: First lady Melania Trump
Photos: First lady Melania Trump