Story highlights
Jill Dougherty: Trump's love affair with Putin is playing out well for Russia and Putin's candidacy for the 2018 elections
Trump's travails can serve the Kremlin's ambitions: A message to the world that the US is a shambles, she writes
Editor's Note: Jill Dougherty is a former CNN foreign affairs correspondent and Moscow bureau chief with expertise in Russia and the former Soviet Union. The opinions in this article belong to the author.
(CNN) —
For weeks after Donald Trump's election, "Trumpomania" ruled the Russian airwaves.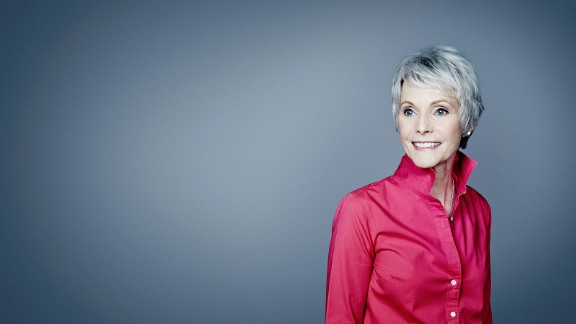 State-controlled media were besotted with the rich American who didn't insult their President or lambaste their country for human rights violations – who actually thought it would be "nice" if Russia and America "got along."
Russian TV carried more news about Trump than about Vladimir Putin. It seemed only a matter of time before Trump would lift economic sanctions on Russia and join hands with Putin to fight terrorism.
But the sanctions stayed in place. Trump started Tweeting about winning an arms race. His UN ambassador condemned Moscow for annexing Crimea. Then came "KremlinGate."
In Moscow, the love affair is cooling. State media are dialing down the temperature on Trump – fast. Whole newscasts go by without a word about him. Like a spurned lover telling a friend how it all went wrong, Kremlin spinmeisters are trying to make sense of it all for Russian viewers.
They're not blaming Trump, yet, although hints of dissatisfaction at his management style sometimes creep in. Instead, they're reaching back in their propaganda playbook for some tried-and-true tropes about the United States.
Master media showman Dmitry Kiselev, in his weekly TV program "News of the Week," gave a textbook vision of why Trump isn't delivering on his promise to improve the relationship with America.
The "oligarchic media" – the same ones Trump has called "enemies of the American people," Kiselev noted – are at war with the new president, determined to bring him down.
"Radical liberals" won't accept the results of the election and are "plotting a revolution". Even a mention of Russia by Trump or his administration carries "high political risk."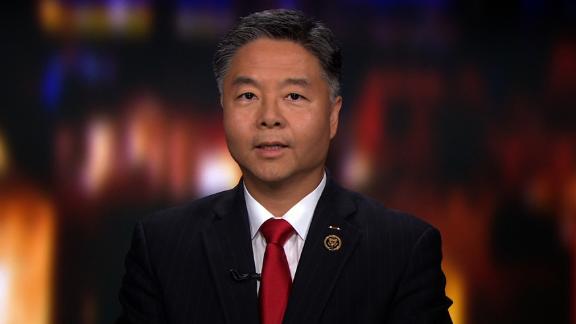 Now playing
01:16
Congressman: Sessions needs to come clean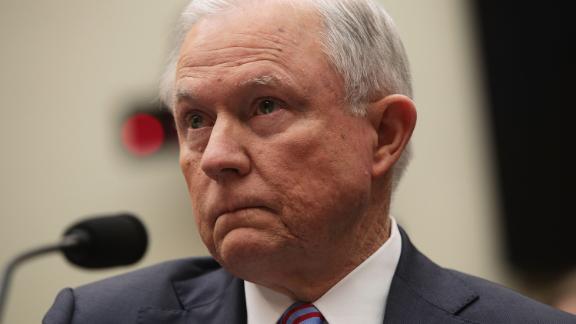 Now playing
01:27
Sessions: I pushed back on Trump-Putin meeting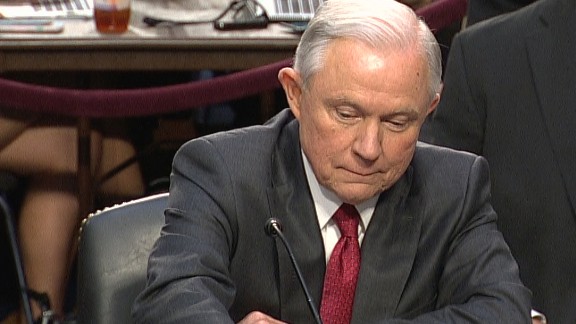 Now playing
02:02
Sessions: I've had no meetings with Russians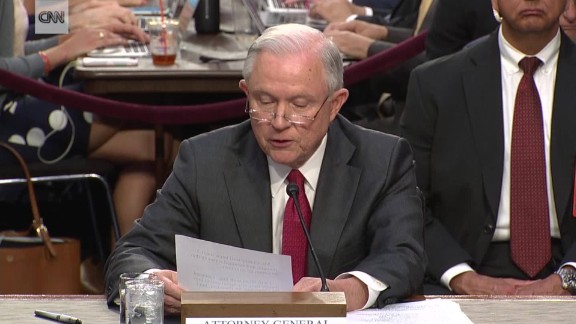 Now playing
00:31
Sessions defends his honor at hearing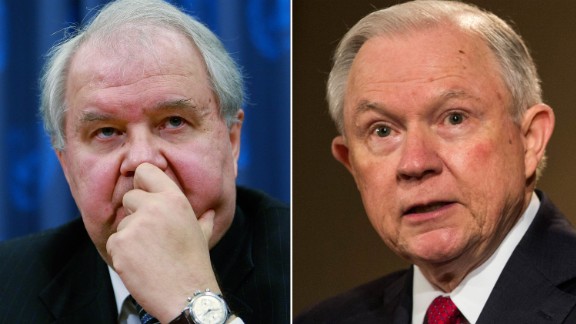 Now playing
01:32
The 8 words that got Jeff Sessions into trouble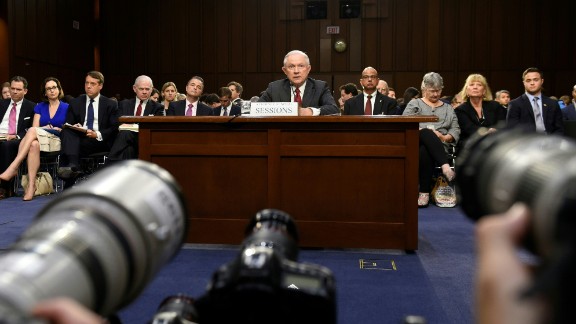 Now playing
00:51
Sessions raises voice over recusal question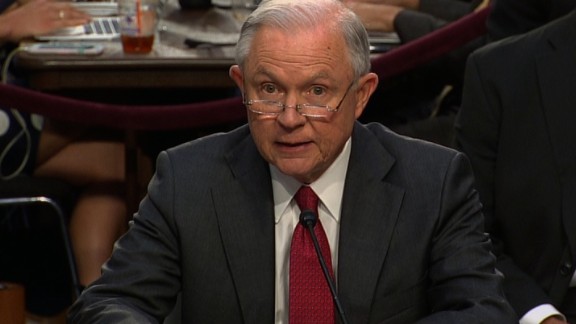 Now playing
01:00
Sessions: Rumor is 'appalling and detestable'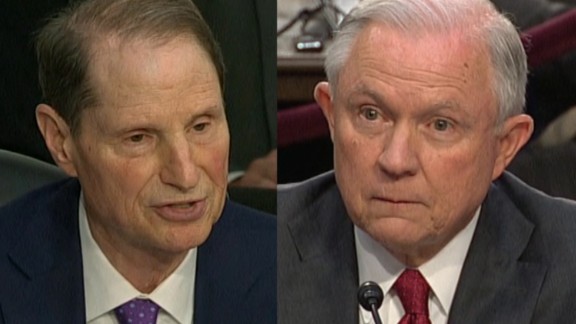 Now playing
02:43
Sessions: Following policy is not stonewalling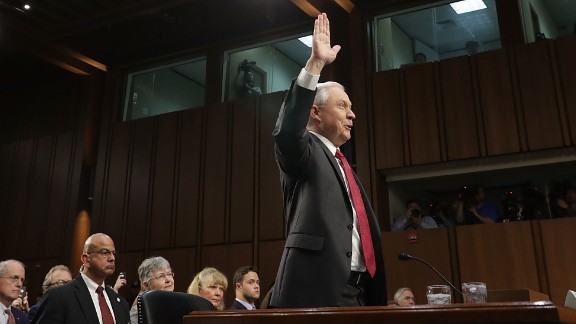 Now playing
01:25
Sessions: I can't claim executive privilege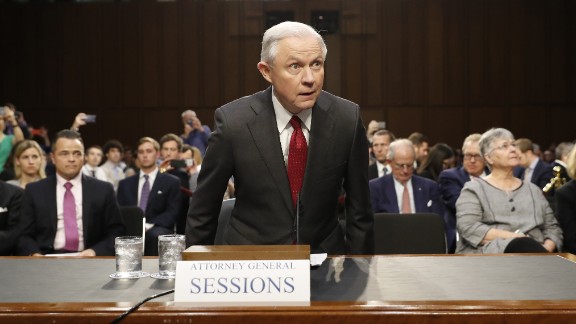 Now playing
02:24
Sessions explains reason for recusal in probe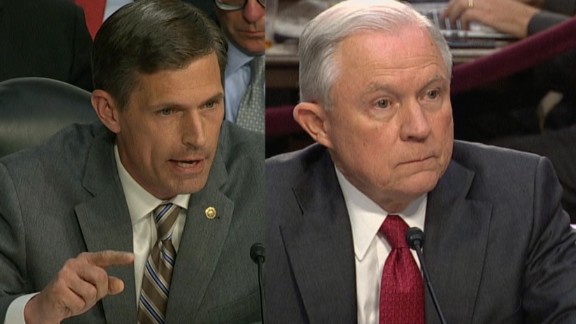 Now playing
02:11
Senator: You're impeding this investigation
Now playing
02:26
Sessions on Comey: FBI needed a fresh start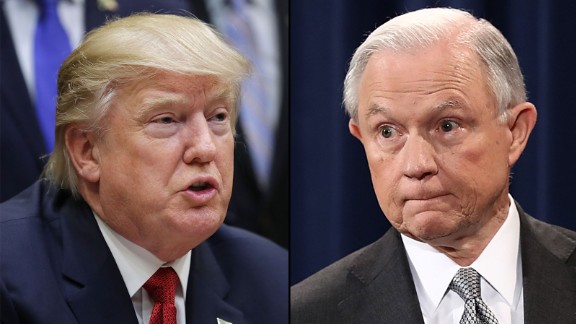 Now playing
02:30
Sessions praises Trump day before testimony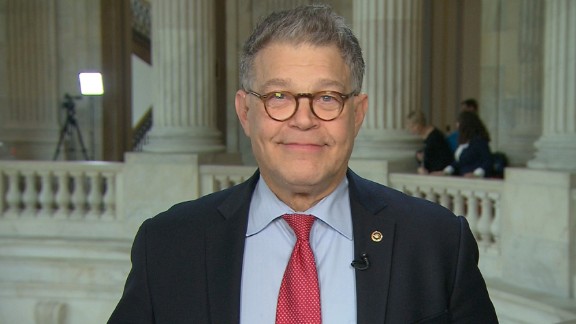 Now playing
01:15
Franken: I think Sessions committed perjury
Now playing
01:34
Jeff Sessions defends testimony in new letter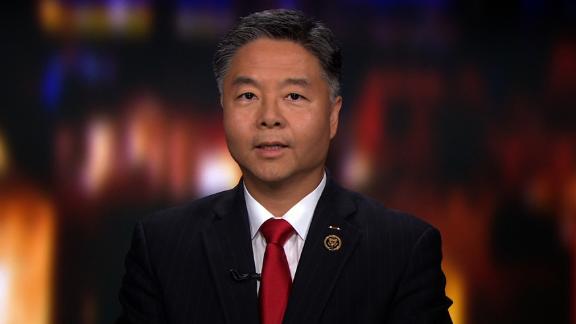 Now playing
01:16
Congressman: Sessions needs to come clean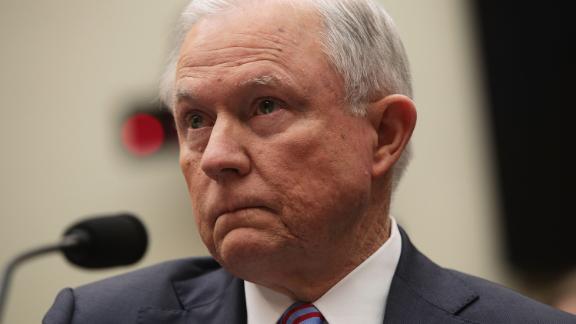 Now playing
01:27
Sessions: I pushed back on Trump-Putin meeting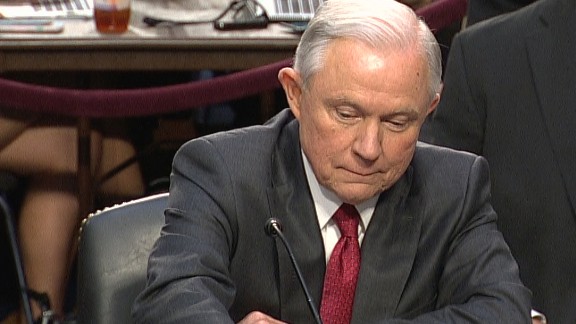 Now playing
02:02
Sessions: I've had no meetings with Russians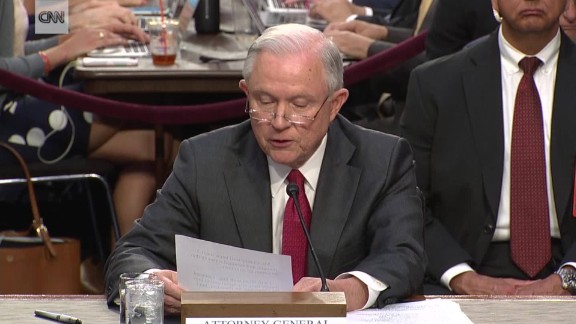 Now playing
00:31
Sessions defends his honor at hearing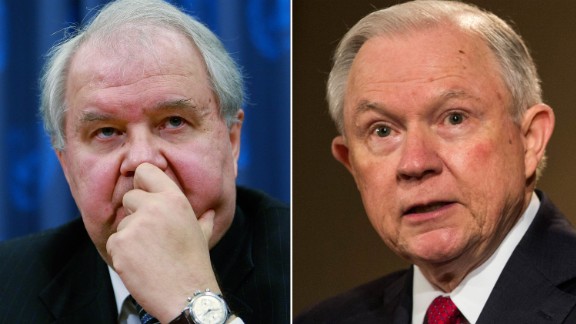 Now playing
01:32
The 8 words that got Jeff Sessions into trouble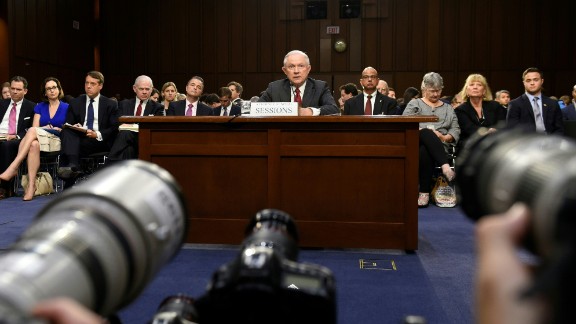 Now playing
00:51
Sessions raises voice over recusal question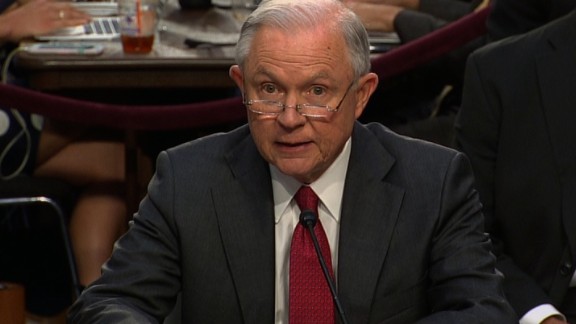 Now playing
01:00
Sessions: Rumor is 'appalling and detestable'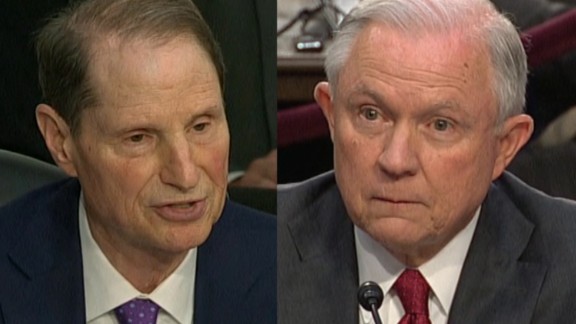 Now playing
02:43
Sessions: Following policy is not stonewalling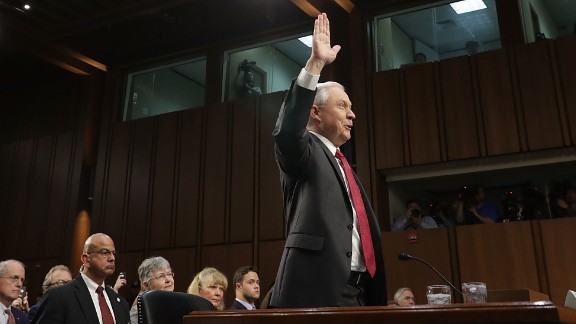 Now playing