Story highlights
Jewish cemeteries in St. Louis and Philadelphia have also been vandalized
New York Gov. says a state-wide investigation will begin
A New York hate crime task force is investigating the toppling of at least a dozen headstones at a Jewish cemetery after similar incidents occurred in St. Louis and Philadelphia.
New York Gov. Andrew Cuomo said he would be launching a statewide investigation of the vandalism at the Waad Hakolel Cemetery in Rochester, New York, and the overall rise in crimes targeting Jewish organizations throughout the state.
This latest incident comes as Jewish community centers (JCCs) and cemeteries have been the target of bomb threats and vandals in recent weeks across the country, stoking fears that anti-Semitism is on the rise.
"The family of New York – people of all creeds, colors and backgrounds – have witnessed a dramatic increase in acts of hate and intolerance. The State Police Hate Crimes Task Force, in partnership with federal and local authorities, have launched aggressive investigations into reported hate crimes across the state," Cuomo said in a statement.
RELATED: Empathy and action: Muslims unite to help fix vandalized Jewish cemeteries
The Anti-Defamation League, an organization dedicated to fighting anti-Semitism, is offering a $5,000 reward for information about the case.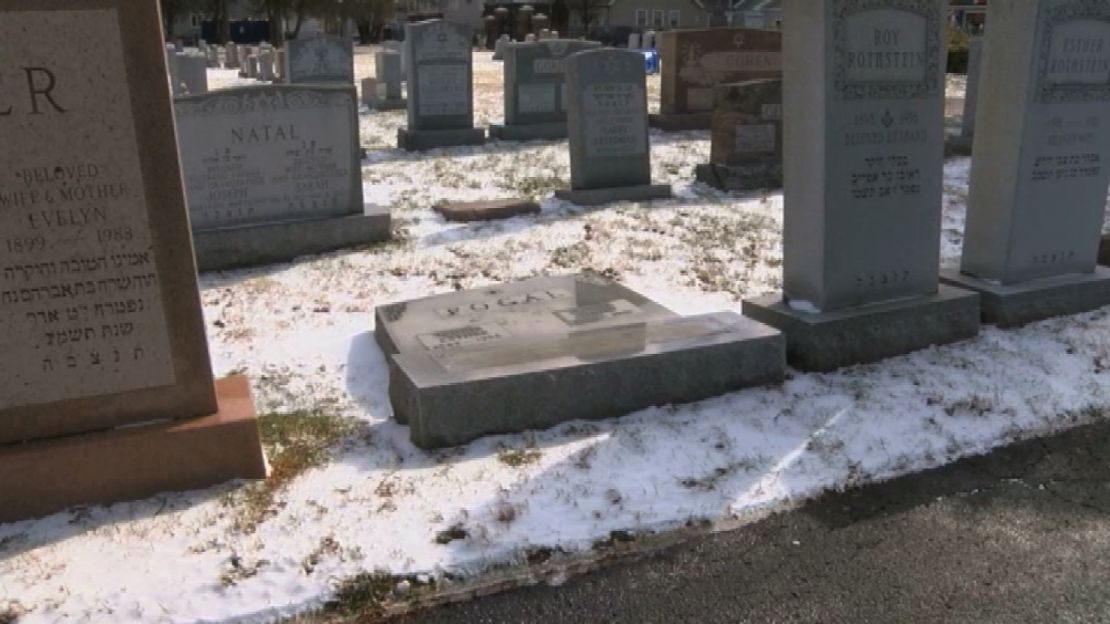 "Coming on the heels of two other similar attacks on Jewish cemeteries in other cities, it is that much more troubling, and we hope authorities can bring the perpetrators to justice and send a message that this kind of behavior is simply unacceptable," Evan R. Bernstein, the ADL's New York regional director, said in a statement.
The ADL says that more than 120 JCCs – the Jewish equivalent of YMCAs and YWCAs – across the country have been the target of bomb threats. The threats have prompted parents to pull their children from JCC schools and programs.
President Donald Trump addressed the issue in his Tuesday speech to a joint session of Congress.
OPINION: Why is Netanyahu so quiet about US anti-Semitism?
"We may be a nation divided on policies, we are a country that stands united in condemning hate and evil in all of its very ugly forms," the President said.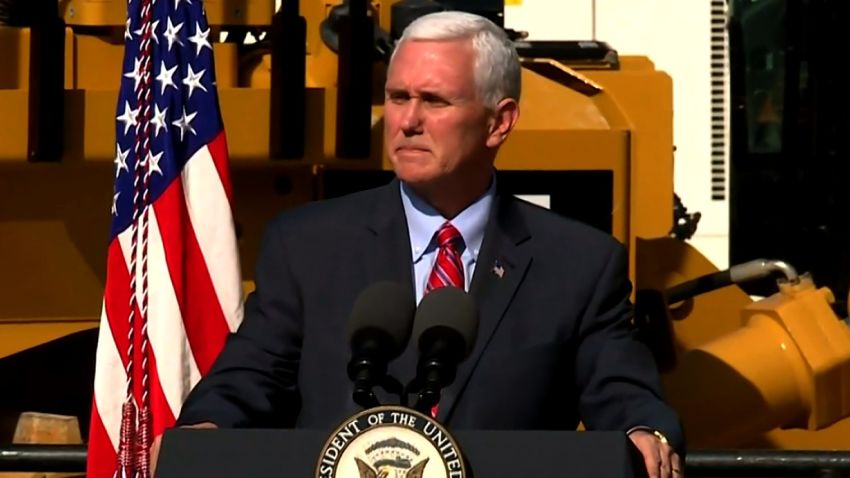 Pence denounces anti-Semitic vandalism
Vice President Mike Pence and Missouri Gov. Eric Greitens joined volunteers who were helping to clean up a desecrated cemetery in St. Louis last month.
"There is no place in America for hatred or acts of prejudice or violence or anti-Semitism," Pence said.