Story highlights
Margaret Danilovich: Assessing health literacy should be a routine part of every medical visit
Any efforts to improve the health care system should make this goal a priority, she says
(CNN) —
Recently Illinois prosecutors charged a mother and father with endangering the life of a child after their 11-year-old son died following a heart transplant. Authorities allege the parents missed medical appointments and failed to administer anti-rejection medication.
While the courts will determine whether the parents' behavior was criminal, their behavior –missed appointments, failure to provide medications and lack of follow-through on medical recommendations – can also be signs of low health literacy.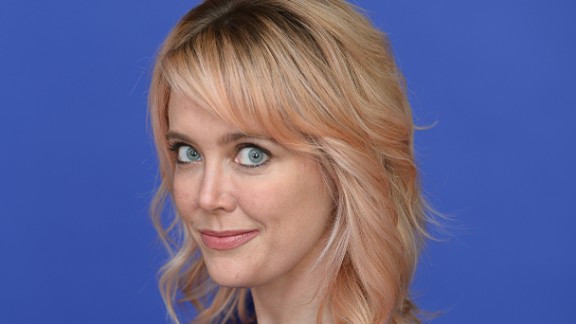 Early in my career as a physical therapist, patients who missed appointments or did not complete their home exercise program frustrated me. I found myself blaming patients for not improving while not fully realizing I was the one who needed to change. As I gained more experience, I recognized that patients were not ignoring my instructions; they simply did not understand what to do.
Health literacy is the ability to obtain, access and understand health information and use services to make appropriate health decisions. In the United States, 77 million adults have basic or below health literacy manifesting in difficulty with tasks such as following prescription drug labels or reading a medical pamphlet to know how often one should complete a preventative screening such as a colonoscopy or mammography.
Low health literacy is not at all uncommon, but it is costly. Low levels of health literacy contribute to mistakes in taking medication, worsened glycemic control among patients with diabetes, greater use of health care services including emergency room visits, and poor self-reported health.
Few providers routinely assess their patient's health literacy or the readability of health education materials provided to patients. The lack of health literacy assessment is widespread across the health professions including medicine, nursing and physical therapy. Cumulatively, the effect of low health literacy costs the US health care system between $106 billion and $238 billion each year.
Current efforts to improve health care systems, such as the Affordable Care Act, often focus on improving quality and patient satisfaction, enhancing outcomes and reducing costs. Future health care initiatives need to address underlying literacy barriers that limit understanding and completing health care provider recommendations.
Those with low health literacy incur a heavy individual financial cost as well. People with basic or below basic health literacy pay, on average, almost $2,500 per year more for medications and more than $500 more for office visits compared with those with above basic health literacy.
These additional health care costs contribute to "double jeopardy," whereby patients suffer a double health disadvantage by having both low income and low health literacy.
Perhaps surprisingly, having a college degree does not make a person health literate.
Whether they have a college degree or not, medical language is unfamiliar and technical for many, and the Agency for Healthcare Research and Quality emphasizes that formal education does not ensure patients understand the diagnosis or strategies to manage a health condition.
Seeing multiple specialists with decreased continuity of care, short doctor visits that average 13 to 16 minutes, and the complexities of health insurance and health systems make it even harder for anyone to comprehend medical care fully. Language is another frequent barrier for those who do not speak English fluently and who may be treated by an English-only-speaking doctor.
Low health literacy also afflicts those who are at higher risk for complex health conditions and who face insurance barriers restricting access to health services: the elderly, uninsured and Medicaid beneficiaries.
So what can be done to fix the problem?
Asking patients about current and past medical history is a standard part of a medical visit. Health literacy needs to become a routine part of this evaluation. The Newest Vital Sign is a short screening easily incorporated into medical practices to identify patients with literacy issues proactively. But across all patients, up to 80% of spoken medical information is immediately forgotten, making the need for patients to explain health information back to a provider a critical key to ensure understanding.
In an ongoing study of 448 physical therapists, my colleagues Drs. Alice Salzman and Marjorie Johnson Hilliard in the Department of Physical Therapy at Northwestern University, have surveyed the health literacy knowledge and practices of physical therapists nationwide. They found only 5% knew how to administer health literacy assessment tools that test a person's health literacy and only 2% used established methods to evaluate the reading level of patient education materials.
Certainly, there are patients with proficient health literacy who do not adhere with treatment recommendations. But with only 12% of the US population possessing proficient health literacy, providers and health systems must address this hidden contributor to poor patient outcomes.
Get our free weekly newsletter
To be sure, shame prevents some patients from voicing a lack of understanding to their health care provider. That is even more reason why assessing health literacy needs to be a routine part of every medical encounter to destigmatize illiteracy and offer patients the support and services they need.
Currently, the Affordable Care Act provides direct and indirect provisions to improve health care quality for people with low health literacy. The Public Health Service Act provides training grants for medical specialties to enhance communication and health literacy, and the Readmissions Reduction Program incentivizes efforts to ensure patient understanding to reduce preventable hospital readmissions.
The future of the Affordable Care Act remains uncertain, and President Donald Trump is focused on a prompt repeal. But what cannot be repealed are initiatives that help individuals access and understand information to manage their health. We need more efforts by government to help patients improve their health literacy, not less.