President Donald Trump's move to reverse Obama-era guidelines on transgender students' right to use the bathroom of their choice in public schools has been met with anger and disbelief from civil rights groups and families of transgender students.
Even before Trump took office, lawmakers in several states were proposing legislation barring transgender individuals from using bathrooms that correspond with their gender identities.
Senate Bill 6 – The Privacy Protection Act – was filed last month in Texas. It would ban transgender individuals from using the bathroom corresponding with their gender identity in public schools and government-funded buildings.
Lt. Gov. Dan Patrick, who announced the bill, said, "We know this is going to be a tough fight. The forces of fear and misinformation will put out all the stops in Texas and nationally. We are on the right side of the bill and on the right side of history."
But some Texas parents say the bill, if passed, would discriminate against their transgender children – and potentially jeopardize their safety.
Here are the stories of some transgender students from Texas. We left out their last names, school names and city names at the request of their parents.
Marilyn, 8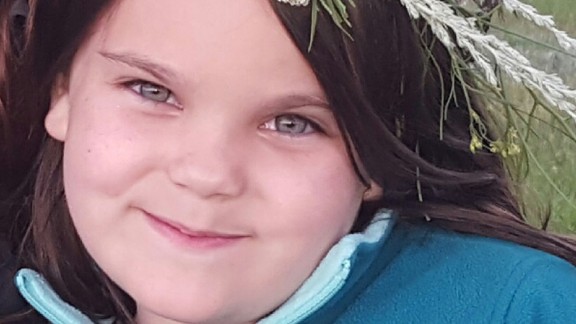 Family photos courtesy Chelsa
Marilyn is only 8 years old, but already a fierce advocate for her rights. "I'm just like any other girl. I was assigned male at birth, but that's not who I am. I'm not a boy." And she is furious that the "bathroom bill" is an issue for her.
Marilyn's school wouldn't allow her to use the girls' bathroom, a decision that she says left her humiliated. "I really didn't like it. I thought it was horrible!"
Her friends supported her, she said. "Most students were pretty supportive, some were not, but my friends were super supportive."
Marilyn is now homeschooled because she was bullied and because her school refused to accommodate her needs, her mother said. They plan to travel to Washington together for Gavin Grimm's "bathroom bill" hearing at the Supreme Court on March 28.
"We are trying to let our kids know that they are loved and supported. We will fight for them until they have the same rights as any other human being.
"My daughter is so brave, all of our kids are, and it blows my mind that our government would do anything to jeopardize her safety – yet that's exactly what they want to do by forcing her to use a boys' restroom," Marilyn's mother said.
EJ, 10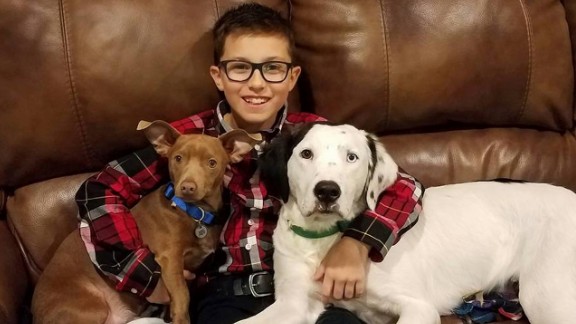 Family photos courtesy Jennifer
EJ is a typical fourth-grader. He plays basketball, golf and baseball and has lots of friends with whom he likes to hang out. He loves going to school because his teachers and friends accept him. They have known him since before his transition and they have supported him throughout the process.
But although EJ, now 10, plays on the boys' teams and is treated like a boy in school, he is not allowed to use the boys' bathroom. Instead, he can use only the nurse's or teachers' bathrooms.
"School is the one place he has to use a separate bathroom. We had hoped that would change – since he uses the boys' bathroom, without event or issues, everywhere else. No child should have to worry about going to the bathroom," said EJ's mother, Jennifer.
"Transgender students already face high levels of bullying and harassment from their peers. Legislation should not target trans students. All students, including those who are transgender, should be able to learn and succeed in school without fear of harassment or isolation. Transgender students, like my son, live their lives every day outside of school without event, and should be able to be themselves at school without fear of being isolated by using a different bathroom. I invite all lawmakers to meet transgender children and adults and speak with those who their laws effect," she said.
Kai, 6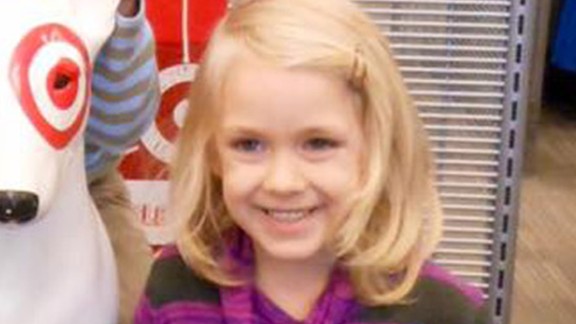 Family photos courtesy Kimberly
Six-year-old Kai was out before she started school.
"I've always been a girl but my mom didn't know it until I was four, even though I was telling her since I was three. I like DC Superhero girls and Minecraft. I wear pearls almost all the time. And I have a transgender cat named Princess Petunia and I am her mommy," she said.
Kai is now in kindergarten. Her troubles began once she started school. The school board and superintendent would not allow Kai to use the girls' restroom.
But Kai's mother, Kimberly, said she has a phenomenal teacher and many of the staff have taken time to get to know her and are very supportive.
"Kai has never been given the right to use the proper restroom in this red county, red district, red state," she said. "Even as a Republican who did not vote for Obama, my family felt relief hearing Loretta Lynch address the nation that day. As a mom, I cried tears of joy hearing President Obama heard us, saw us and was on our side."
And she has a message to lawmakers today: "Please read up on your civil rights history pertaining to schools, restrooms and water fountains. You will look just as awful in the history books to the next generation as those other segregationists look to this one."
Trevor, 11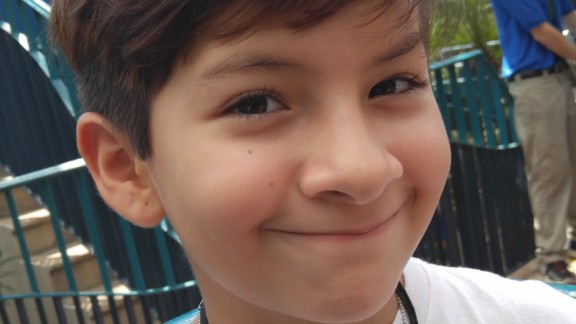 Family photos courtesy Melissa
When Trevor came out at age 9, his mother Melissa contacted the school before the start of fourth grade, telling them Trevor was coming back as a boy.
She said the school cooperated and switched everything for him from his locker sign to his desk sign to reflect that Trevor was now a boy. But they wouldn't let him use the boys' bathroom – he had to use a teachers' or nurse's bathroom closest to him.
Trevor, now 11 and in the fifth-grade, loves to draw and paint so his parents decided to send him to a school which specializes in the arts. His new school allows Trevor to use the bathroom of the gender he identifies with. Melissa says transgender children should be allowed to use the bathroom of their choice for their well-being. "Trevor felt different and an outcast earlier. And no child should be made to feel that way," she said.