Story highlights
Trayvon Martin's death and the acquittal of George Zimmerman sparked the #BlackLivesMatter movement
Other deaths since have propelled national conversation about race and policing
(CNN) —
Five years ago, the world learned of Trayvon Martin and how he died.
The African-American teenager's death at the hands of a neighborhood watch volunteer spurred a movement and gave rise to a rallying cry that resonates with many today: "#BlackLivesMatter."
Martin, 17, was carrying iced tea and candy as he walked from a convenience store to the home of his father's fiancee in Sanford, Florida. Neighborhood watch captain George Zimmerman spotted the teenager and called 911 to report "a suspicious person" in his neighborhood."
A scuffle broke out, but there were no direct witnesses. Moments later, neighbors reported hearing gunfire.
Zimmerman claimed Martin hit him, knocking him to the pavement. Zimmerman contends that he took out his gun and shot Martin in self-defense. Critics said Zimmerman was unjustified in confronting the unarmed teenager, particularly since Zimmerman disregarded a police dispatcher's advice to stop following Martin.
In July 2013, Zimmerman was acquitted of a second degree murder charge, igniting protests.
The image of Martin wearing a hoodie became iconic. Professional athletes donned hoodies, and protestors repeated the mantra: "I am Trayvon Martin" to express solidarity and outrage.
Martin's death inspired then-President Barack Obama to deliver a heartfelt message to Martin's parents, saying, "If I had a son, he'd look like Trayvon."
Writer, producer and director Ava DuVernay took a moment Sunday to remember Trayvon Martin before heading to the Academy Awards.
"Our hoodies are still up and the movement is still strong," she wrote on Twitter.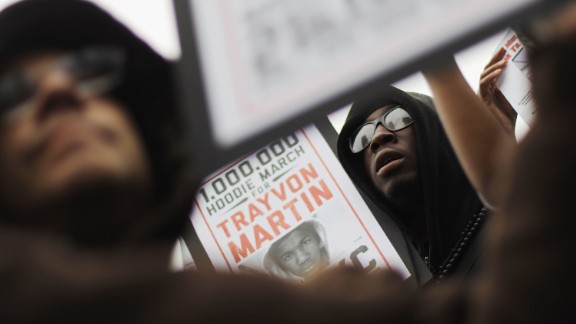 After Zimmerman was acquitted, three activists – Alicia Garza, Opal Tometi and Patrisse Cullors – created the hashtag #BlackLivesMatter in protest.
Since then, the deaths of several African-Americans at the hands of police kept the "Black Lives Matter" movement in the public eye.
Here are some of the cases that led to protests, and kept alive the national conversation about the deaths of black Americans, police conduct, and what critics say is inequality in the justice system
Eric Garner, 43
Died on July 17, 2014, in Staten Island, New York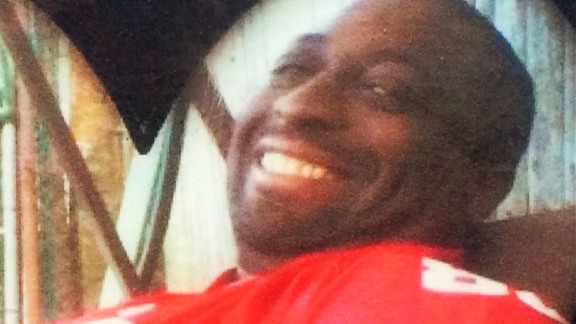 Police tried to arrest Garner, a father of six, in front of a store for allegedly selling cigarettes. Garner raised both hands in the air and asked officers not to shoot him.
Seconds later, Officer Daniel Pantaleo grabbed the 350-pound Garner in a chokehold, pulling him to the sidewalk and rolling him onto his stomach.
The New York Police Department prohibits the use of chokeholds.
Garner, who had asthma, repeatedly said, "I can't breathe! I can't breathe!" as officers restrained him on the ground.
Police said he suffered a heart attack and died en route to a hospital. The death was ruled a homicide.
The jury later declined to indict Pantaleo, sparking protests and "die-ins."
New York City eventually settled with Garner's family for $5.9 million. The settlement "acknowledges the tragic nature of Mr. Garner's death," but "the city has not admitted liability," City Comptroller Scott Stringer said.
Michael Brown, 18
Died on Aug. 9, 2014, in Ferguson, Missouri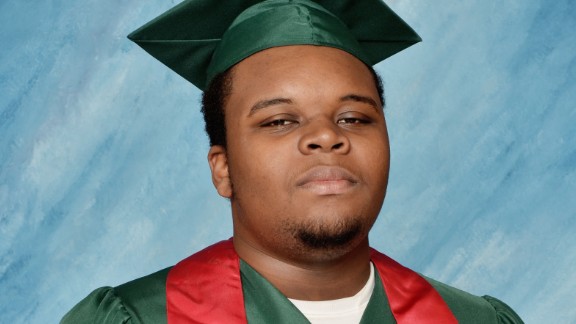 Brown, an unarmed teenager, was walking with a friend in the middle of the street when Ferguson police officer Darren Wilson approached them and told them to walk on the sidewalk in the St. Louis suburb.
From that point, the narratives vary. Authorities said Brown attacked Wilson and tried to take his gun. Some witnesses said Brown was surrendering with his hands in the air to indicate he was unarmed when Wilson shot him. Wilson fired his gun 12 times, documents show.
In November 2014, a grand jury decided not indict Wilson – a decision that led to heated and sometimes violent protests and clashes with authorities.
Days later, Wilson resigned from the force.
A Department of Justice investigation ultimately determined Wilson did not violate Brown's civil rights. The department found that Brown reached into Wilson's car and a struggled followed. Prosecutors couldn't corroborate Wilson's claim that Brown reached for his gun but couldn't find any evidence to disprove Wilson's account.
The Justice Department also found that local police had excessively stopped and ticketed black residents, often citing them multiple times in a single stop. The DOJ said "many officers" apparently viewed some of the city's black residents "less as constituents to be protected than as potential offenders and sources of revenue."
Last February, the DOJ sued Ferguson in an effort to reform the department.
What happened when Michael Brown met Ferguson officer Darren Wilson
Walter Scott, 50
Died on April 4, 2015 in North Charleston, South Carolina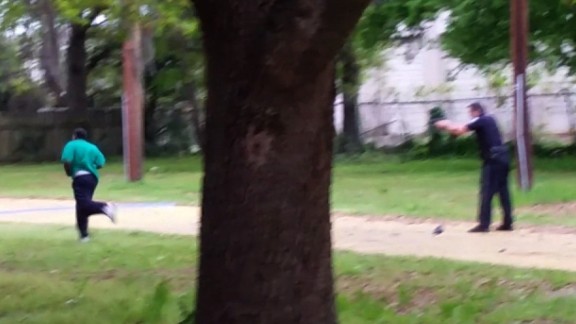 North Charleston police officer Michael Slager shot and killed Walter Scott after a traffic stop. The shooting was captured on a bystander's phone, which showed Scott running away as Slager fired eight times, striking Scott three times in the back.
On the stand, Slager argued self-defense, telling jurors he shot Scott as he ran away because he posed a threat and could have turned around and charged him. A key piece of evidence in the trial was the cell phone video, which showed Slager chasing Scott, then shooting him in the back. Prosecutors estimated the two men were 18 feet apart when Slager opened fire.
Slager's attorney, Andy Savage, had argued that the media created a "false narrative" of a white officer in Charleston who stopped a black motorist for a broken brake light and shot him as he ran away. The video, the attorney, contended, didn't tell the whole story.
In December, a judge declared a mistrial on the fourth day of deliberations after a jury failed to reach a verdict.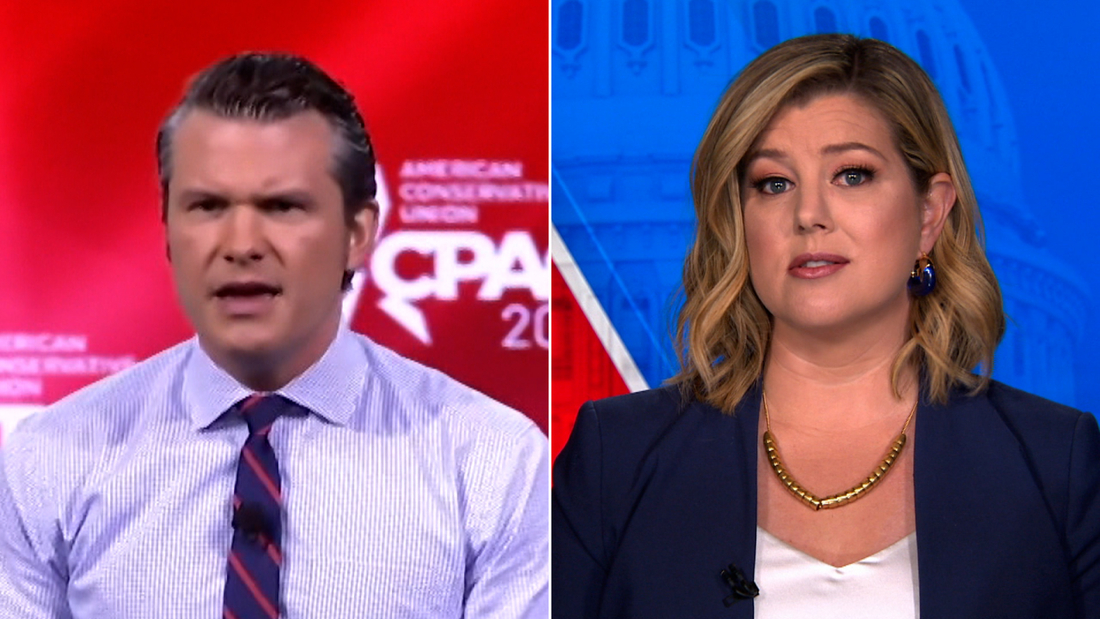 Now playing
07:38
Keilar points out Fox News host's hypocrisy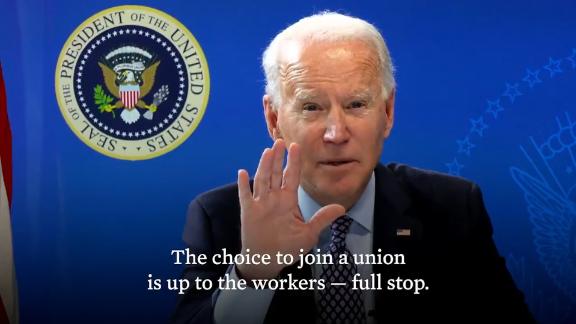 Now playing
01:23
'There should be no threats': Biden's message to union-busters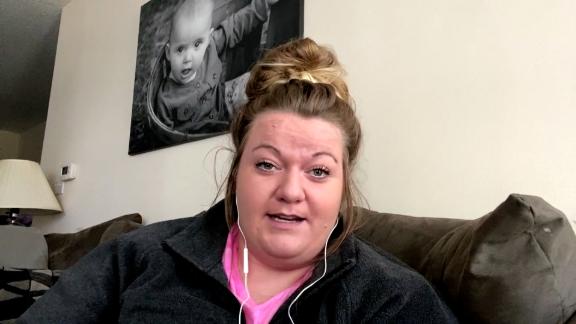 Now playing
07:40
Former QAnon believer shares bonkers conspiracy theory about Biden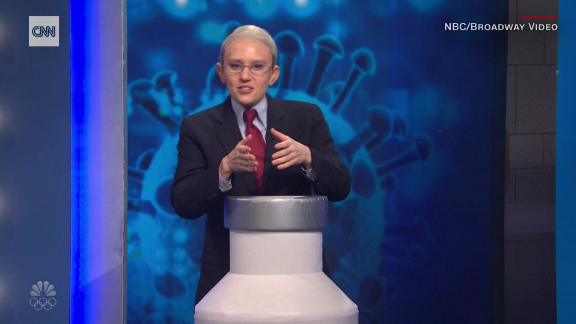 Now playing
01:24
'SNL' has 'Dr. Fauci' helping people get vaccinated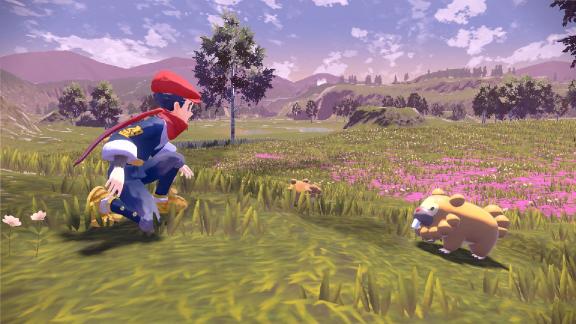 Now playing
01:01
See the new Pokémon games coming soon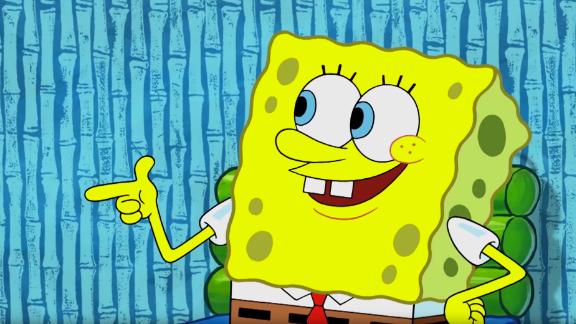 Now playing
01:33
'Real World,' 'Frasier,' 'Spongebob:' See the reboots coming to this new streaming service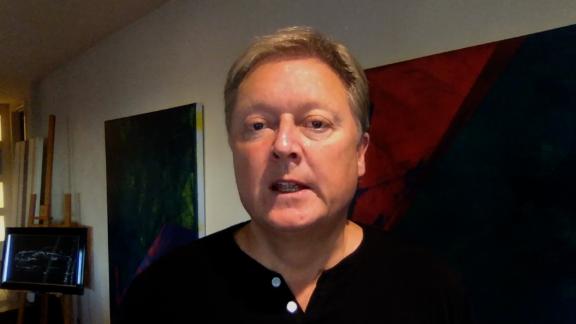 Now playing
02:28
Fisker is making its next electric vehicle with Foxconn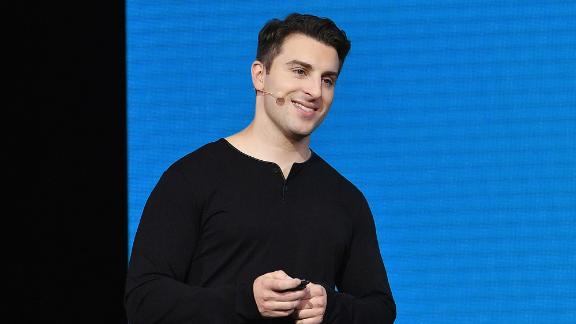 Now playing
03:51
Airbnb CEO: This is how we outperformed our competitors in 2020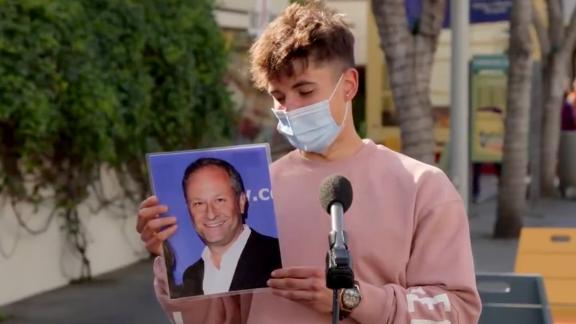 Now playing
01:46
Watch people struggle to identify second gentleman Doug Emhoff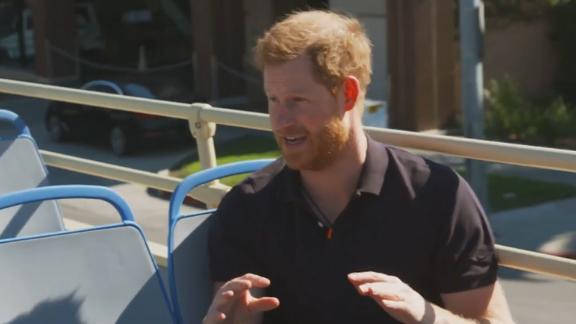 Now playing
01:37
See Prince Harry and James Corden tour LA on open-air bus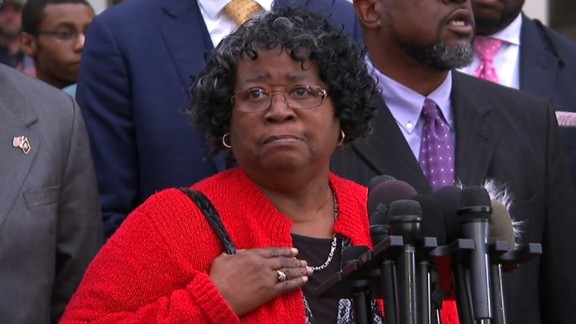 Now playing
00:54
Scott's mother after mistrial: It's not over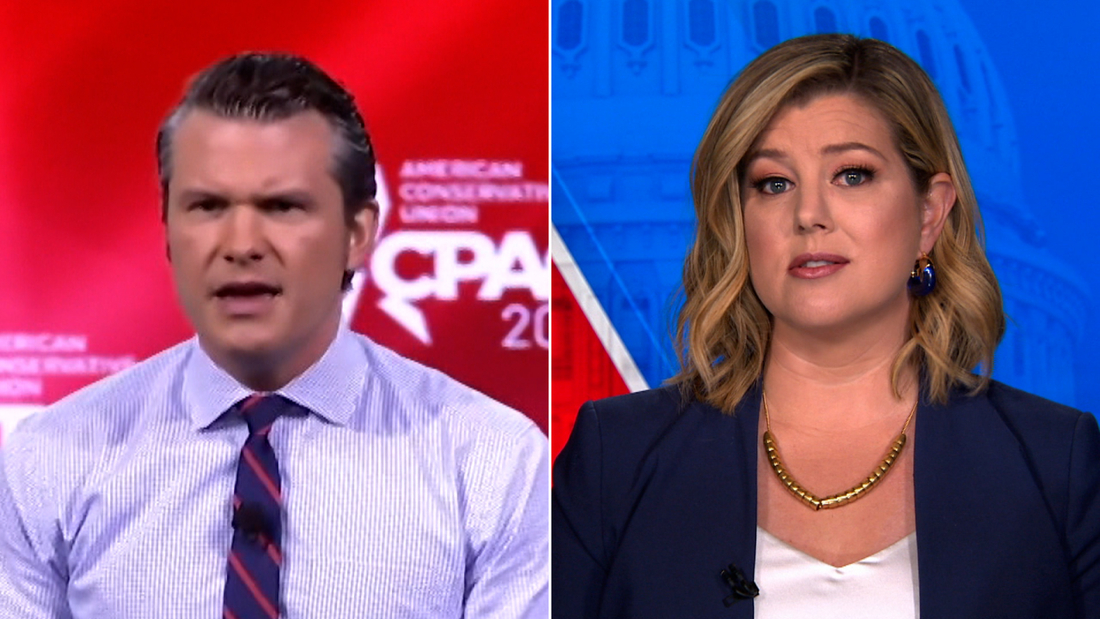 Now playing
07:38
Keilar points out Fox News host's hypocrisy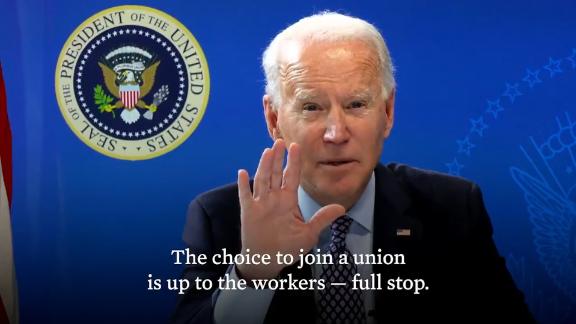 Now playing
01:23
'There should be no threats': Biden's message to union-busters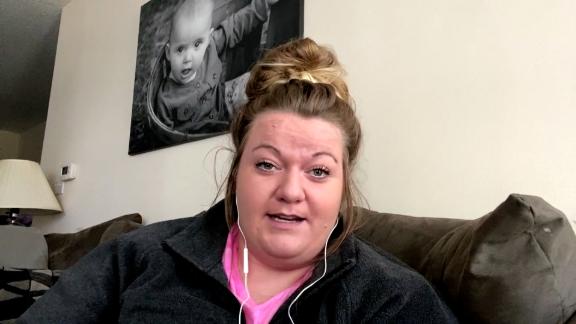 Now playing
07:40
Former QAnon believer shares bonkers conspiracy theory about Biden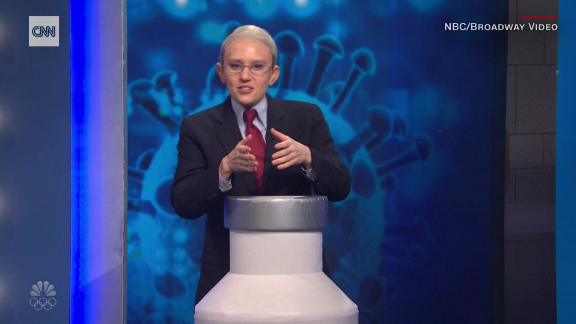 Now playing
01:24
'SNL' has 'Dr. Fauci' helping people get vaccinated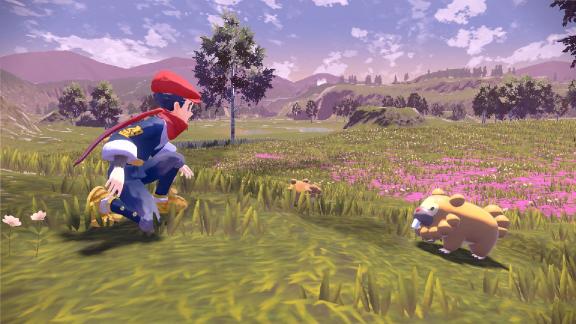 Now playing
01:01
See the new Pokémon games coming soon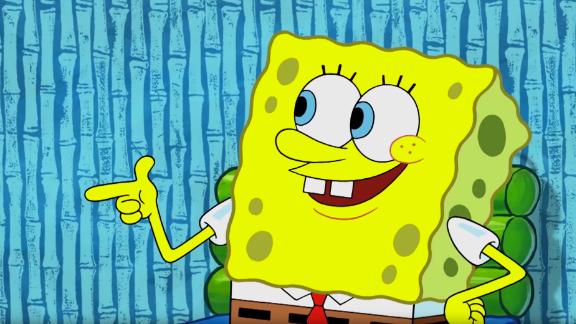 Now playing
01:33
'Real World,' 'Frasier,' 'Spongebob:' See the reboots coming to this new streaming service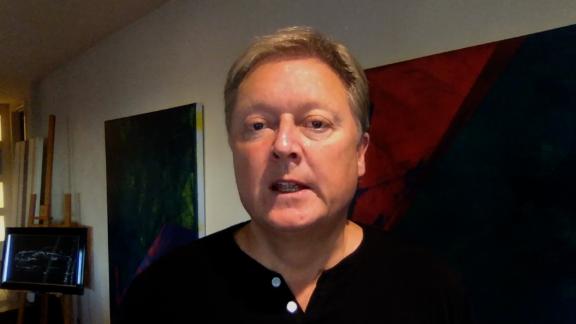 Now playing
02:28
Fisker is making its next electric vehicle with Foxconn