Story highlights
This will answer even your dumbest questions about the Oscars
Here are random facts to make you sound smart, plus tips for your Oscars pool
So you've been invited to watch the Academy Awards with friends and you haven't seen a movie in the theater since the last "Star Wars." You know, the one from almost 15 months ago.
You don't know "Moonlight" from "Spotlight," or "La La Land" from La La Anthony.
How do you avoid sounding clueless?
We can help! Here's a guide – sort of an Oscars for Dummies – that answers even your stupidest questions. Like these.
When does it start?
Red carpet coverage starts Sunday at 7 p.m. ET, with the ceremony following at 8:30 p.m. ET.
What channel is it on?
ABC. But if you really geek out about the red carpet, E! will begin streaming live coverage on its mobile app at 1:30 p.m. ET. Yes, that's 10:30 in the morning in Hollywood, when almost nobody is awake. Maybe you'll get to watch someone vacuum and shampoo the carpet.
Who's hosting?
Jimmy Kimmel. He's that late-night guy on – coincidence! – ABC. It's his first time in the gig, although he hosted the Emmys last year.
What, James Franco and Anne Hathaway weren't available?
Ha ha.
Were James Franco and Anne Hathaway the worst Oscar hosts ever?
Many critics seem to think so.
But the pair, who hosted in 2011, have competition from Seth MacFarlane, who did a song-and-dance number four years ago called "We Saw Your Boobs."
And from David Letterman, who once told that weird "Oprah … Uma" joke.
I haven't been paying attention. What are the big Oscar movies this year?
The front-runner is "La La Land," a musical about two young lovers pursuing their showbiz dreams in Los Angeles when they're not fighting traffic. Hollywood LOVES movies about Hollywood – ahem, "Crash," "The Artist," "Argo" – so it got a record-tying 14 nominations.
Right behind it are "Moonlight," a coming-of-age story about a gay black man in Miami, and "Manchester by the Sea," which sounds like a snooty BBC drama but is actually about a depressive Boston handyman grappling with unspeakable family tragedy. It's a laugh riot.
Critics also love "Arrival," a sci-fi movie about linguists trying to communicate with space aliens who may actually not be trying to kill us.
But the sentimental favorite may be "Hidden Figures," a true story about the unsung African-American women whose math and engineering smarts helped power the US space program in the 1960s. With $146 million and counting, it's the biggest box-office hit among the best picture contenders.
Don't you mean "Hidden Fences?"
No.
I'm confused.
You're thinking of "Fences." It's a Denzel Washington movie based on August Wilson's play about a cranky ex-baseball player and his family in 1950s Pittsburgh. Don't feel bad – Michael Keaton mashed up the movies, too.
The Academy also honored two more crowd-pleasing movies based on real-life stories. "Hacksaw Ridge" is about a pacifist soldier in World War II, which is sort of like a vegan at a barbecue. And "Lion" is a tearjerker about a guy who uses the Internet to track down the family he was separated from as a child in India. It's basically one long ad for Google Earth.
And finally, there's "Hell or High Water," which–
Wait, how many best picture nominees are there?
Nine. Under its current rules the Academy can nominate anywhere from five to 10 movies.
The Academy – aren't they a bunch of Hollywood geezers who ignore black people?
Now, now. Things may be getting better. The Academy says it has taken steps to diversify its membership. And the #OscarsSoWhite controversy from recent years is absent this time around because seven of the 20 nominated actors are people of color.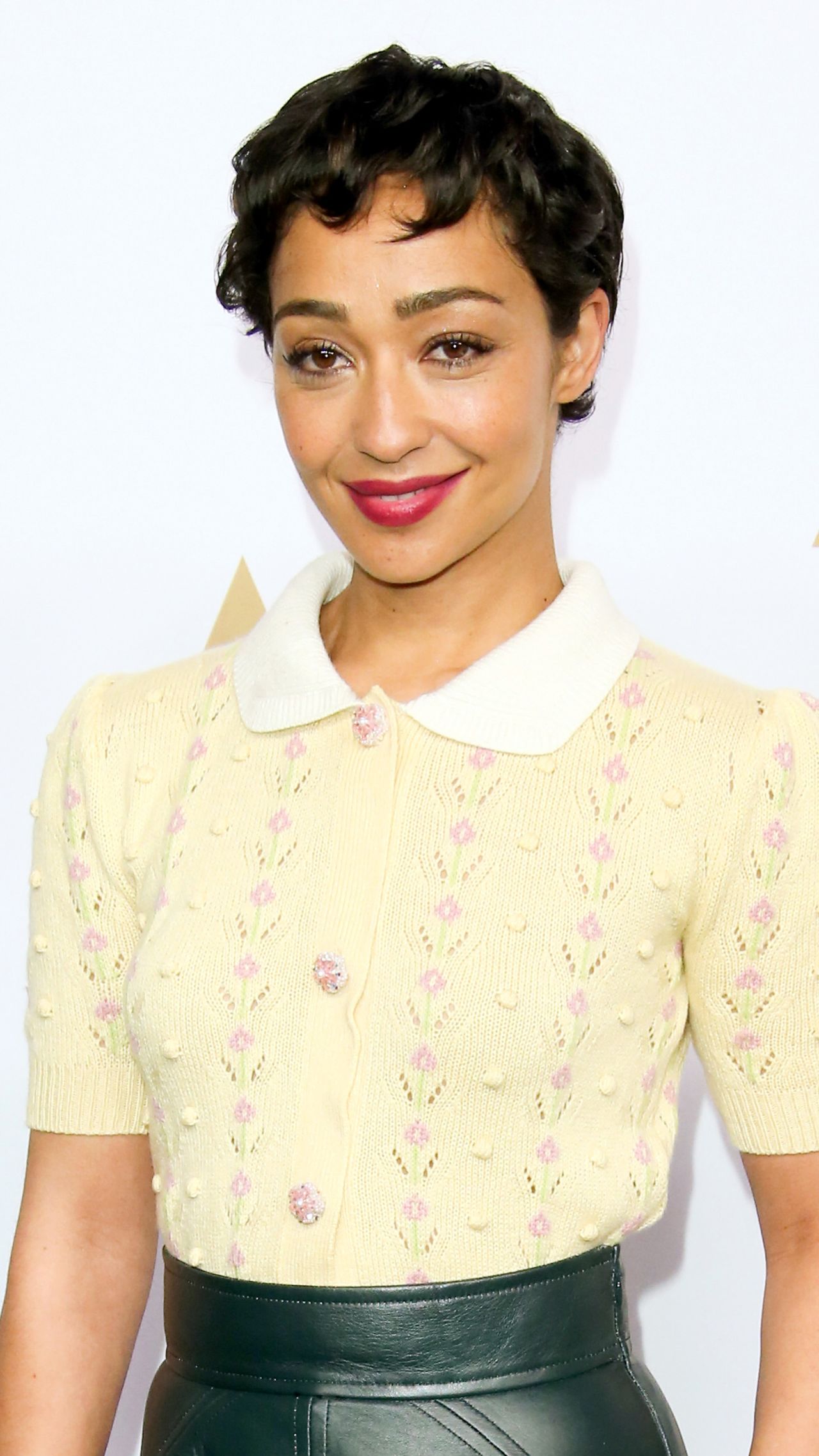 If the real name is the Academy Awards, why does everyone call it the Oscars?
The gold-plated statuette is officially named the Academy Award of Merit. The origins of its nickname are a little murky, but legend has it that upon seeing the trophy for the first time back in 1929, Academy librarian Margaret Herrick said it looked like her Uncle Oscar. Good thing her uncle wasn't named Beavis.
The academy adopted the nickname officially in 1939.
I mostly just want to see pretty fashions on the red carpet. Who will be the fashion queens this year?
Well, Emma Stone will be there. Everyone seems to love her.
Other prime paparazzi targets will be Amy Adams, Scarlett Johansson, Naomie Harris, Felicity Jones, Brie Larson, Janelle Monae, Charlize Theron, Natalie Portman, Alicia Vikander and Michelle Williams.
You only named women, you sexist pig. What about the dudes?
Nobody cares what the men are wearing.
Ok, ok. Andrew Garfield, Gael García Bernal, Chris Evans, Leonardo DiCaprio and The Rock will be there too. And Denzel. Oh, and Ryan Gosling. Heyyy girl.
I like watching famous people do crazy stuff on live TV.
You should watch the MTV Video Music Awards. Or C-SPAN.
But will the Oscars get weird?
It's hard to say. Nobody expected to see 73-year-old Jack Palance doing one-armed pushups. Or Adrien Brody putting a big lip-lock on Halle Berry. Or an unknown Native American woman in tribal dress stepping onstage to decline Marlon Brando's Oscar for "The Godfather."
This year, notoriously left-leaning Hollywood will probably take some potshots at President Trump and his policies on immigration, transgender rights and other issues.
And if they do he may tweet about it.
What about Meryl Streep? Doesn't she have, like, 87 Oscar nominations?
Twenty. That's more than any other actor ever, and 20 more than Pauly Shore.
She's nominated this year for "Florence Foster Jenkins," playing an awful opera singer named, strangely, Florence Foster Jenkins. But she won't win.
Can you give me some tips for my Oscars pool?
When in doubt, pick "La La Land."
"Fences'" Viola Davis is a lock for supporting actress.
"Zootopia" will win best animated feature.
You're on your own with the shorts, though.
Will I have to suffer through people singing the nominated songs?
Yes, but this year it's a pretty good lineup: Sting, John Legend, Justin Timberlake and Lin-Manuel Miranda, the creator of "Hamilton."
I heard something about that Miranda guy and an EGOT. What's an EGOT?
It's shorthand for Emmy, Grammy, Oscar and Tony – the four major American entertainment awards. Only 12 people in history have won all four.
If Miranda wins for his song from "Moana," the animated Disney movie, he'll be the 13th.
If you score an EGOT, you probably have a pretty big EGO.
What are some other fun facts I can use to sound smart at my Oscars party?
Streaking, or running naked in public, was briefly a thing back in the '70s, and even the Oscars weren't immune.
A male streaker dashed across the stage – and into American living rooms – during the ceremony in 1974, briefly startling co-host David Niven.
Niven recovered quickly, joking that "probably the only laugh that man will ever get in life is by stripping off and showing his shortcomings."
Wow. I'm almost excited to watch the Oscars now.
That's great.
I might even go see "Hidden Fences."
Stop it.