World
Refugees face uncertain journey to US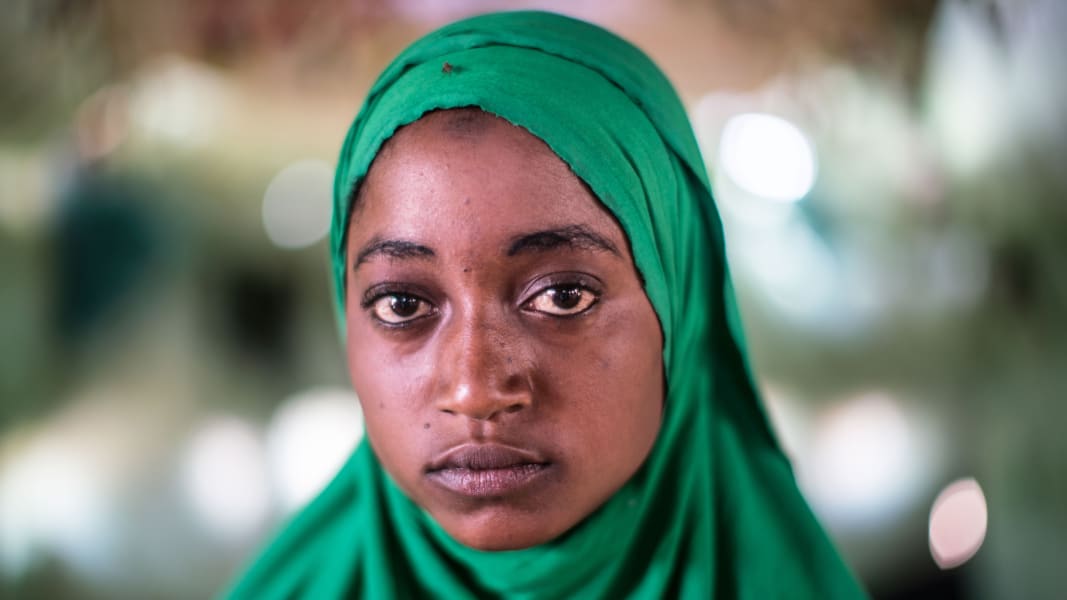 President Trump's travel ban has created anxiety for Somali refugees at the crowded Kakuma refugee camp in Kenya, some of whom are in limbo while awaiting resettlement in the US. Batulo Abdalla Ramadhan, 22, had been scheduled to travel in early February to join her parents and siblings in Atlanta, but Trump's executive order put her plans on hold.
Nichole Sobecki for CNN
Abdullahi Ali Abdullahi, 31, was to be resettled in Columbus, Ohio, with his family until the travel ban, which was announced two days before they were scheduled to leave. In the interim his medical insurance expired and he cannot travel until it is renewed. "We may be Muslims, but we have never taken part in terrorist attacks and we don't believe in it," he told CNN. Abdullahi's family fled Somalia when he was 6, after his grandfather was killed, and he has lived in refugee camps ever since. "I still have the hope that I will be in America," he said. "I want to do anything that will help develop the United States. I want to do that because they'd be giving me respect to welcome me."
Nichole Sobecki for CNN
Mumina Hassan Aden, who fled to Kenya in 1992 after witnessing three of her uncles killed in Somalia. She and her three children had been approved to move to Rochester, New York, before the travel ban was announced January 27. "I am traumatized and stressed because of the Trump ban that I may have to stay here (at Kakuma) forever," she said. "I have no life here. I want to get a job and be the breadwinner of the family."
Nichole Sobecki for CNN
Ayan Abdi Hujale, a daughter of Mumina Hassan Aden. Their family had given away almost all of their belongings in anticipation of coming to the US.
Nichole Sobecki for CNN
Suban Abdi Hujale, sister of Ayan Abdi Hujale.
Nichole Sobecki for CNN
Zakaria Abdi Hujale, brother of Ayan Abdi Hujale and Suban Abdi Hujale.
Nichole Sobecki for CNN
Hindia Abukar Abdullahi, from the Lower Juba region of Somalia. She had been approved to relocate to Colorado with her brother-in-law and his family before the travel ban.
Nichole Sobecki for CNN
These six children -- Mohamed Ahmed Manengera, Abubakar Ahmed Manengera, Marwo Ahmed Manengera, Ali Ahmed Manengera, Yussuf Ahmed Manengera, and Nimo Ahmed Manengera, from left to right -- had been approved to move to Colorado with their parents before the travel ban. Instead, they remained at Kakuma, which is home to some 160,000 refugees. "Life is about survival here," said their mother, Mano Abukar Abdullahi, who has been trying to resettle to the US since 2013. "I want my children to get a better life than what we have at the camp."
Nichole Sobecki for CNN