South Korea has accused North Korean agents of being behind the sudden death of Kim Jong Nam – son of former dictator Kim Jong Il – on February 15 in Kuala Lumpur airport.
Kim was reportedly grabbed from behind and a poison liquid or rag put in his face, in an act South Korean lawmakers said was "terrorism" by the North.
If these allegations are true, it won't be the first time Pyongyang has used covert operatives overseas to carry out its aims, sometimes with deadly results.
Bombing of Korean Air Flight 858
On November 29, 1987, Korean Air Flight 858 exploded in mid-air, killing all 115 people on board.
Two North Koreans planted a bomb in the overhead locker during a layover in Abu Dhabi. It exploded after both had disembarked and the plane was over the Andaman Sea en route to Bangkok.
After the bombers were traced by police to Bahrain, they attempted to kill themselves by taking cyanide pills. One bomber, Kim Hyon-hui, survived however, and was extradited to South Korea.
In Seoul, Kim confessed to carrying out the attack and was sentenced to death, but she was later pardoned by President Roh Tae-woo on the grounds she had been brainwashed by North Korea, something Kim expanded on in a book dedicated to the victims of the bombing, "The Tears of My Soul."
Speaking to an Australian television program in 2013, Kim said she had to live in secret due to threats from North Korean agents who view her as a traitor.
Attempted assassination of Park Sang-hak
For over seven years, defector Park Sang-hak has sent balloons carrying leaflets criticizing the North Korean regime over the border from South Korea.
Pyongyang has threatened violent reprisals against the South for the practice, and in November 2012, it came after Park himself.
A North Korean assassin attempted to kill Park on the streets of Seoul using a pen modified to shoot poison-filled pellets and a small gun masquerading as a flashlight.
"You'd notice a gun, but these weapons are so innocuous, you can easily kill someone, I'd be dead immediately," Park told CNN in 2012.
Fortunately for him, the would-be assassin was arrested on his way to Park, who was then given around the clock protection by police.
Secret recordings reveal North Korean leader's paranoia
Kidnapping of Choi Eun-hee and Shin Sang-ok
Director Shin Sang-ok and leading lady Choi Eun-hee were once South Korean cinema royalty.
As Paul Fischer recounts in his biography of the pair, "A Kim Jong Il Production," in January 1978, Choi was abducted by North Korean agents in Hong Kong's Repulse Bay and taken to Pyongyang.
Shin was snatched six months later, also in Hong Kong, as he searched for information about what happened to his wife.
In North Korea, the pair were forced by Kim Jong Il to help him revamp the country's film industry, making 17 films, including the 1985 fantasy-action monster flick Pulgasari, still something of a cult favorite for its bizarre story and special effects.
The 2016 documentary "The Lovers and the Despot," includes tape, smuggled out of North Korea by the couple, of Kim discussing their kidnapping.
Choi and Shin escaped captivity while in Vienna for a film festival, fleeing to the US embassy and, eventually, to South Korea.
Former spy: N. Korean agents operating in U.S., S. Korea
Spying in South Korea
As well as the attempted assassination of Park Sang-hak, North Korean agents have carried out a number of operations south of the border. Pyongyang is still technically at war with its neighbor after the Korean War ended in armistice but not peace on 27 July 1953.
Won Jeong-hwa was sentenced to five years in prison in 2008 after she confessed to seducing South Korean military officers in order to acquire classified information.
After her release, she said her femme fetale image had been exaggerated, but defended herself against claims she was just a low-level informant and not a spy.
In 2015, former North Korean spy Kim Dong-shik told CNN how he was sent to a specialized university for four years where he learned skills including martial arts, scuba diving, how to shoot and rig explosives.
"Spies are treated on the same level as generals, their education is to a similar high level. So it's fair to say North Korea considers spies as very important," Kim said.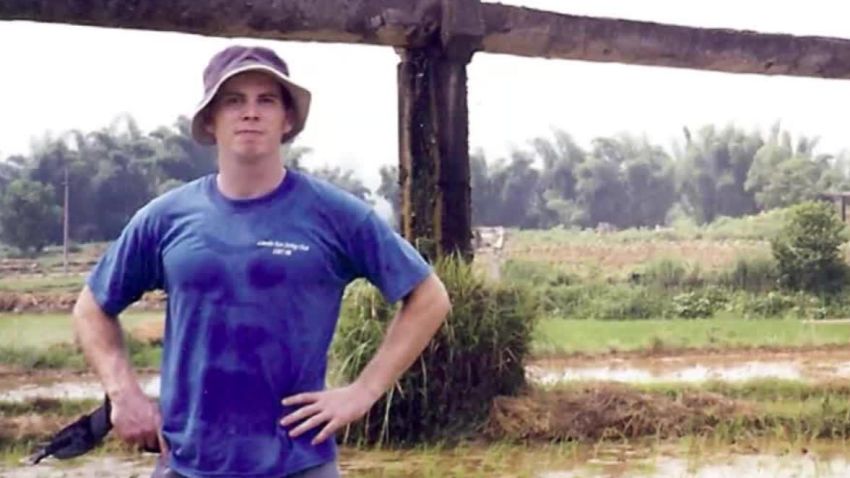 Did North Korea abduct missing US student?
Other abductions
Since the 1970s, North Korean agents have abducted at least 17, and possibly more than 100, Japanese citizens, snatching them off streets and beaches and smuggling them to North Korea.
While Tokyo only officially recognizes 17 victims, and North Korea has only admitted to taking 13, an independent commission has identified dozens more, including 15 since 2000.
Defectors and former kidnap victims themselves, including Choi Eun-hee and former US army deserter Charles Robert Jenkins – who was married to a Japanese kidnap victim during captivity in North Korea, have written of meeting many other abductees, including victims from China, the Middle East and Europe.
In a 2014 report, a UN commission listed dozens of potential victims from around the world.
"Reasons for the abductions include teaching foreign languages in spy and military training schools, for technical expertise, and, in the case of many abductees, to be 'given' in marriage to foreigners in the DPRK, to prevent inter-racial marriage with ethnic Koreans," the commission said.
Last year, a South Korean abductee group claimed David Sneddon, a 24-year-old American who disappeared while hiking in China in 2004, was actually kidnapped by North Korean agents to serve as an English tutor for Kim Jong Un. The US State Department said there was no evidence to confirm that claim.