Story highlights
Residents are being allowed to return to their homes
President approves emergency funds
Oroville, California
CNN
—
Residents returned home Tuesday after authorities lifted the mandatory evacuation order around Lake Oroville that affected about 188,000 people.
Cars flowed back into the northern California cities and towns that had been deserted for the last two days.
On Tuesday, officials downgraded the evacuation order to a warning, allowing residents of Butte, Sutter and Yuba counties to return. With the water level at the lake dropping, authorities became more confident that Lake Oroville could handle the storm headed for the area this week.
But Butte County Sheriff Kory Honea on Tuesday cautioned residents and business owners to "maintain situational awareness" with a series of storms forecast for later in the week.
"People who have special needs or require extended time to evacuate should consider remaining evacuated," the sheriff said.
A storm is expected to arrive late Wednesday or early Thursday, with rain persisting through the weekend. But the impending storm is expected to be less severe than previous ones.
Heavy rains last week caused the lake level to rise until the water began to pour down the emergency spillway on Saturday. Authorities ordered people to leave the area on Sunday when a hole developed in an eroded area of the spillway, raising concerns that the spillway could fail and flood communities downstream.
While fears of such a disaster have largely been alleviated, crews are continuing repairs by dropping rocks into the gouged hole in the emergency spillway. They're also trying to dump as much water out of the lake.
Lake Oroville was down to a level of 878 feet on Wednesday. Authorities seek to get it down to 850 feet. Excess water starts to flow into the emergency spillway when the lake level rises above 901 feet.
The rainfall over the next week could total 5 to 12 inches and will likely push hundreds of billions of gallons of water back into Lake Oroville, said CNN senior meteorologist Dave Hennen. Bill Croyle, the state's acting director of water resources, said he didn't expect the emergency spillway will be needed this time due to weaker storms.
"We are still removing more water from the reservoir than what we would be receiving from the storm event in the next day or so," Croyle said. "That allows us to continue to prepare for future wet weather and runoff."
FEMA funding approved
President Donald Trump on Tuesday approved federal funding through the Federal Emergency Management Agency and declared an emergency in the state.
This gives FEMA the authority to "identify, mobilize, and provide, at its discretion, equipment and resources necessary to alleviate the effects of the emergency," the White House said.
California Gov. Jerry Brown had made the requests for federal assistance.
White House press secretary Sean Spicer earlier cited the situation with the dam as "a textbook example of why we need to pursue a major infrastructure package in Congress. Dams, bridges, roads and all ports around the country have fallen into disrepair."
The Oroville Dam, the tallest dam in the United States, provides flood control in the area. It was constructed in 1960. While the dam itself has no structural issues, the two spillways that prevent water from overflowing have been damaged.
The main spillway, has a giant crater almost the size of a football field and at least 40 feet deep. It's being used to drain the lake at a rate of 100,000 cubic feet per second in an effort to reduce the water level. Normal flows down the main spillway are about 55,000 cubic feet per second.
The emergency spillway, which is an embankment, is a last resort and was used for the first time in its 48-year history on Saturday.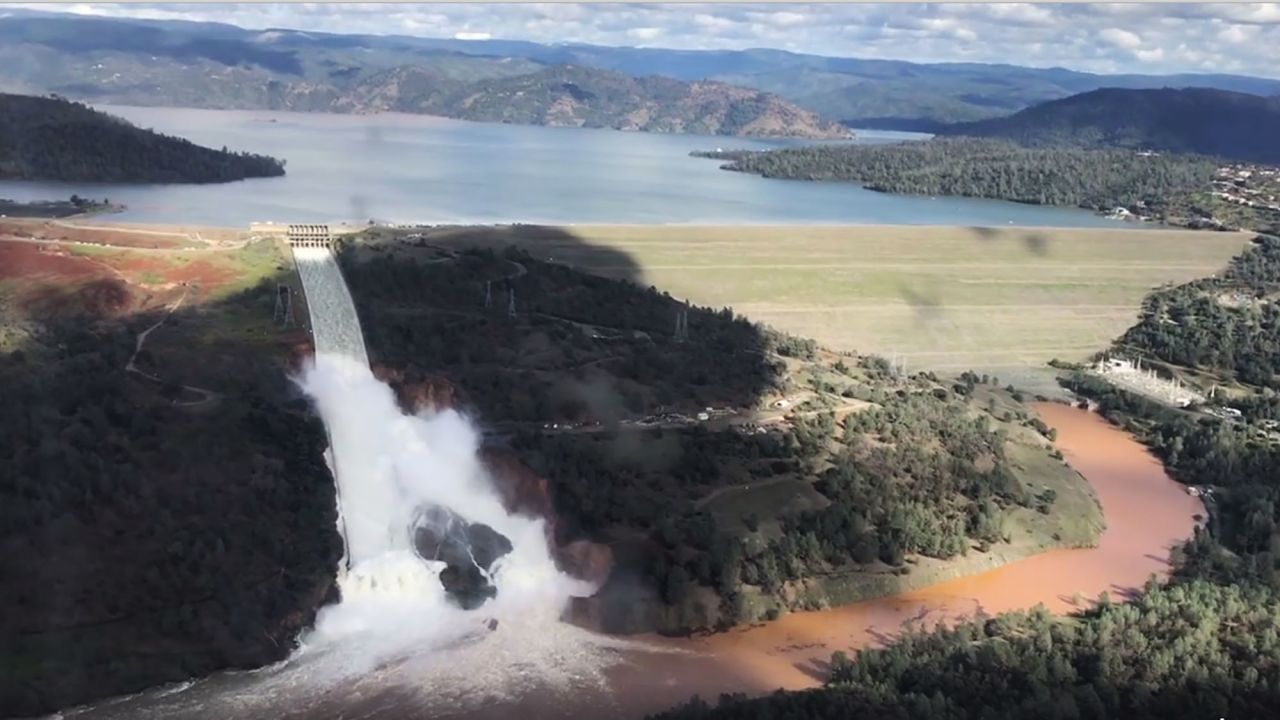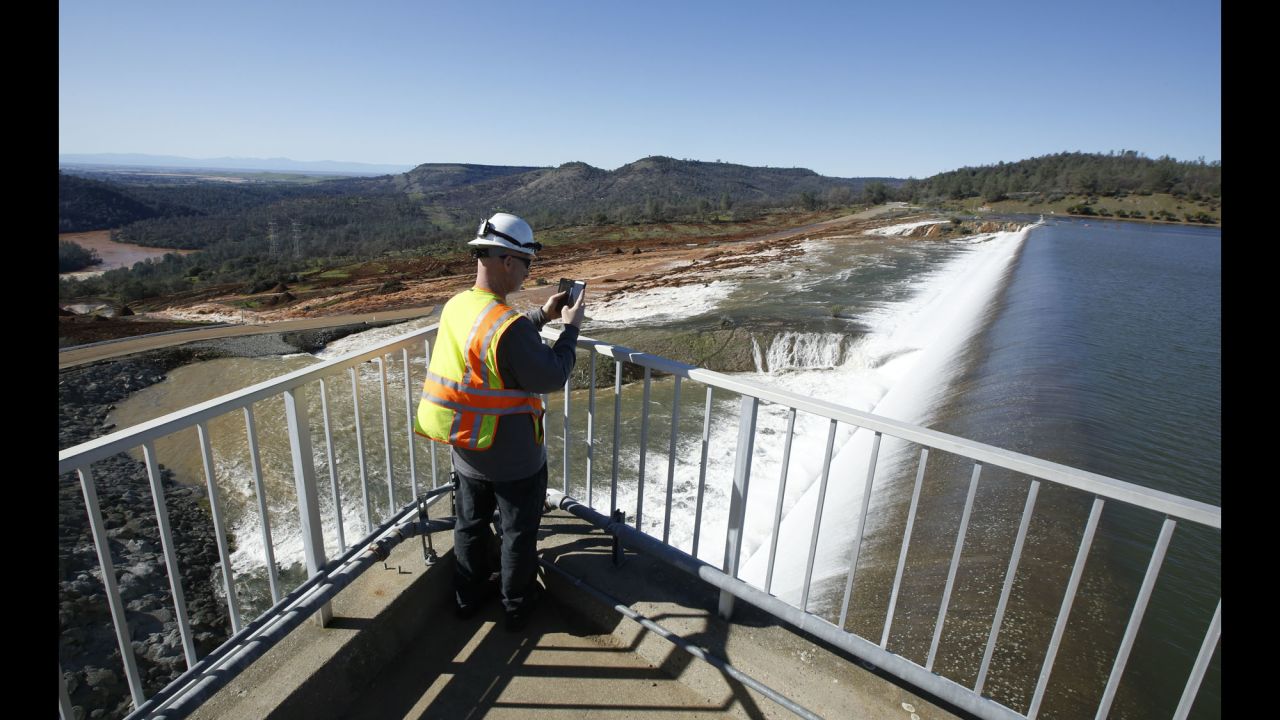 Happy to be home
Evacuees who had to scramble to find shelter when they were told to leave said they were happy to go home, but not entirely at ease.
"I'm just hoping we don't have to leave again," Jolene Wilson, an Oroville resident told CNN affiliate KGO.
Another Oroville resident, Gaily McElroy said: "I'm still a little bit wary on it, because with the rain coming and everything, if we're going to go back to evacuation."
Just in case, she kept her bags packed and ready to go.
Paul Vercammen and reported from Oroville and Madison Park and Steve Almasy reported and wrote from Atlanta. CNN's Holly Yan, Bill Kirkos, Emanuella Grinberg, Eliott C. McLaughlin, Carma Hassan and Kayla Rodgers contributed to this report.