Story highlights
CAS: "Clear evidence of doping"
Russian has not raced since 2013
Caster Semenya in line for 2012 Olympic gold
(CNN) —
Russia's Mariya Savinova-Farnosova has been stripped of her London 2012 Olympic gold medal and banned for four years after "clear evidence" was found that the 800-meter champion used performance-enhancing drugs.
The 31-year-old's results from July 2010 and August 2013 have been annulled, meaning she also loses her 2011 world title, 2013 world silver medal and 2010 European gold.
ERIC FEFERBERG/AFP/AFP/Getty Images
The Court of Arbitration for Sport (CAS) said Friday there was "clear evidence" from her biological passport the runner had been "engaged in using doping."
If the International Olympic Committee decides to reallocate the London 2012 gold medal, then runner-up Caster Semenya will become a double champion, following her 800m triumph at Rio 2016.
The South African was also second behind Savinova-Farnosova at the 2011 World Championships.
READ: Russian doping report alleges 'institutional conspiracy'
READ: The human misery of state-sponsored doping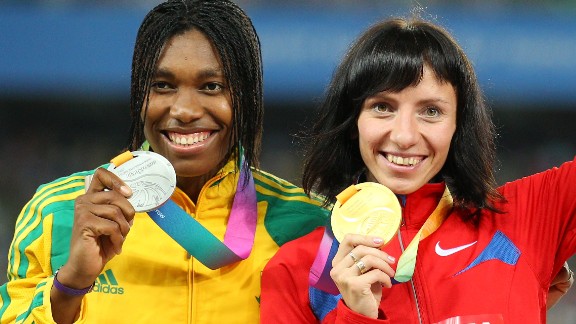 Mark Dadswell/Getty Images AsiaPac/Getty Images/file
With her ban backdated to 2015, Savinova-Farnosova will not be able to compete until 2019.
She is the second Russian from the 2012 800m final to be retrospectively banned. Yelena Arzhakova, who finished sixth, was banned for two years in 2013 for doping.
Savinova has not raced since 2013. She was suspended during an investigation started by the release of undercover footage filmed by whistleblower Yuliya Stepanova.
The Russian track and field team was suspended by athletics' governing body, the IAAF, in November 2015 for state-sponsored doping.
The World Anti-Doping Agency had recommended five athletes and five coaches be banned for life, including Savinova-Farnosova.
Visit cnn.com/sport for more news and videos
The country's athletes missed last year's Rio Olympics and will be absent at August's World Championships in London after the IAAF voted to extend Russia's suspension.