Story highlights
Mark Squillace and John H. Bernetich: Monument status protects special places, Trump shouldn't revoke Obama's designations
Antiquities Act is needed to meet conservation challenges that lie ahead
Editor's Note: Mark Squillace is a law professor at University of Colorado-Boulder and John H. Bernetich is a lawyer at Ayres Law Group LLP in Denver, Colorado. The opinions expressed in this commentary are their own.
(CNN) —
Most Americans have probably never heard of a remarkable little law called the Antiquities Act of 1906. This obscure statute helped create some of our most treasured national parks.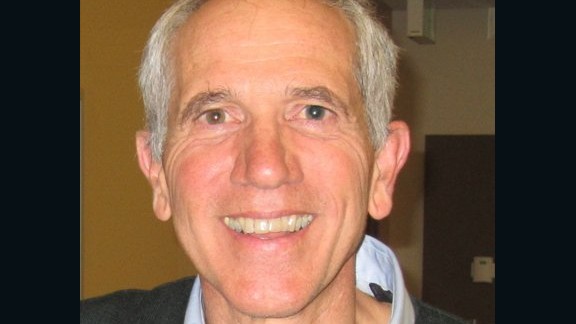 picasa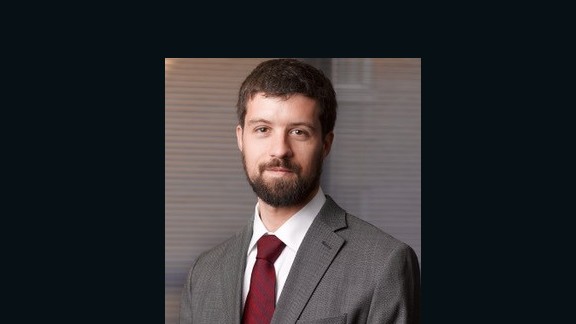 The Antiquities Act allows the president to proclaim a national monument – setting aside lands to protect and conserve our nation's most spectacular historic, cultural, biologic, and aesthetic resources. Sixteen of the 19 presidents since the law's passage, including plenty of Republicans, have used this special power.
President Barack Obama used it to protect places large and small, including outstanding landscapes in Colorado, New Mexico, Utah, and Maine. National parks can be created only by an act of Congress, and many of them began as national monuments, including the Grand Canyon, Olympic, Denali, Zion, and most of what is now Grand Teton National Park.
It was Congress's decision to grant the president this power to unilaterally proclaim national monuments that allowed America to protect these iconic places.
Pressure is now building, however, to reverse some of Obama's historic national monument proclamations. Perhaps because the president alone holds the power to create monuments, these proclamations often stir local opposition. A prominent Arizona politician challenged President Theodore Roosevelt's 1908 Grand Canyon designation all the way to the US Supreme Court, where the law won a resounding legal victory.
The court rejected a claim that national monuments could not possibly have been intended to include vast areas like the Grand Canyon, noting that the Grand Canyon "is an object of unusual scientific interest" and perhaps "the greatest eroded canyon in the United States, if not in the world…"
The Jackson Hole National Monument – now part of Grand Teton National Park – was so controversial when President Franklin Roosevelt designated it that Congress ultimately amended the law to prohibit any future monuments in Wyoming to appease the Wyoming congressional delegation. Even those who ardently opposed the Jackson Hole monument acknowledge today that their opposition was a huge mistake.
President Clinton's 1996 designation of the Grand Staircase-Escalante National Monument in southern Utah ignited opposition so fierce that local residents hanged effigies of Clinton and Interior Secretary Bruce Babbitt.
Yet few who know the area today could deny the remarkable renaissance that region has enjoyed because of the monument designation. Hundreds of thousands of people visit the remote area annually, supporting more than 430 full-time jobs, and pumping $26 million into the local economy.
Obama's recent designation of the Bears Ears National Monument just east of the Grand Staircase has renewed debate over the Antiquities Act. Sen. Lisa Murkowski has introduced legislation to prevent the creation of monuments without the approval of both Congress and the governor of the state in question.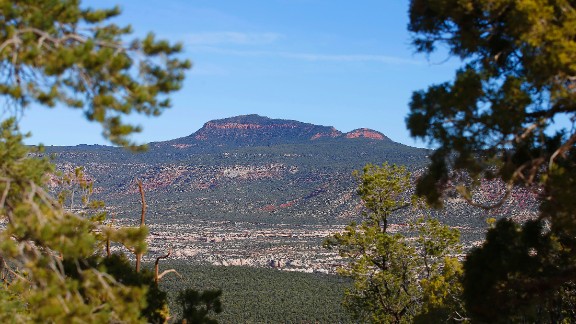 George Frey/Getty Images North America/Getty Images
With a law like that, we might not have preserved such treasures as the Grand Canyon, the Tetons, or the amazing landscapes in Murkowski's home state of Alaska that were first protected under the Antiquities Act.
Presidents have proclaimed more than 100 national monuments and Congress has never reversed any of significance size or importance. Yet, critics, including Utah's congressional delegation, are asking President Trump to revoke Bears Ears and perhaps even Grand Staircase-Escalante.
It is not at all clear that the new President has such legal authority. The Antiquities Act delegates limited powers to the president to proclaim national monuments. It does not authorize the president to reverse those decisions, unlike laws that allow executive branch officials to withdraw public lands from certain uses. And no president has even tried to wipe a national monument off the map.
Get our free weekly newsletter
There is also a good policy argument that presidents should not be able to unilaterally undo what their predecessors have protected. Designating a monument preserves future options.
No one doubts that Congress can at any time reverse a President's proclamation. Undesignating a monument, however, can do potentially irreversible harm. Once a resource is destroyed, it cannot be returned to its natural condition.
Our work preserving America's special places is far from done, and we need the Antiquities Act for conservation challenges ahead. Wallace Stegner once famously called our national parks "the best idea we ever had." We honor Stegner and those parks only if we recognize the critical role played by the Antiquities Act in giving birth to so many of our truly outstanding national parks. Let's not undermine the Antiquities Act and the monuments created under its authority but rather celebrate this remarkable law and the precious natural resources it has protected.