Walking through a quiet Ankara park on a cold February afternoon, it was hard to miss the giggles and playful screams of 7-year-old Bana al-Abed and her two brothers. 
As they bounced on a trampoline, the bloody war in their Syrian homeland seemed like a very distant memory.
But Bana, along with her family, only fled the besieged eastern portion of Aleppo in December. Her story had begun to resonate globally when, with the help of her mother Fatemah, she started tweeting about the plight of people living in the war-torn city.
When she tweeted that she liked reading, author J.K. Rowling sent her eBooks of the entire Harry Potter series.
The family eventually was safely evacuated – and now are experiencing a very different reality. "I am very happy, so much safe and peace and play, there is no bombings," said Bana, as she rocked back and forth on a purple dinosaur ride.
Her 3-year-old brother Nour ran from one slide to the next and shouted for his father to spin him faster.
Before arriving in Turkey, Nour had never been to a playground. The war is at least two years older than he is – and throughout the conflict Fatemah had sheltered her children at home.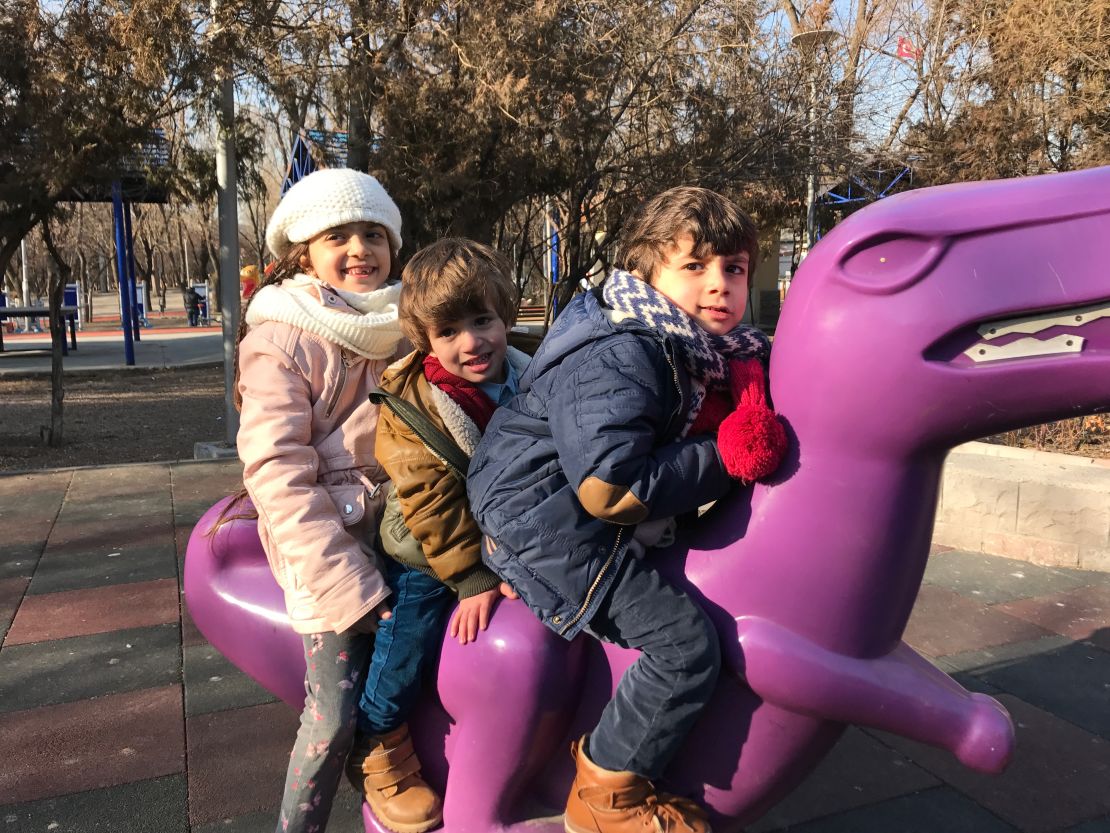 "We could not go out. Because of the bombs, I could not send them to schools because it was so dangerous. So they lived their whole lives at home. They don't know anyone, just me and their dad," Fatemah told CNN.
When the children see a stranger, they think it's an enemy, she said.
We had stopped by the hotel where the family was staying before going with them to the park.
In the children's room with Fatemah, 5-year-old Mohammed-Laith quickly crawled towards a desk and curled up underneath it.
The boys – who have known nothing but war – are not as outgoing or as talkative as their sister.
Bana also has struggled with flashbacks from the time spent in her hometown. "I have dreams that I am still in Aleppo and there were more airstrikes. I was seeing how children are dying," Bana said. "I get sad and cry."
Her mother also still is battling the trauma of war.
"Sometimes when I hear the sound of a fast car and I think it's a warplane. When I hear loud knocking on the door, I think it's a bomb," Fatemah said.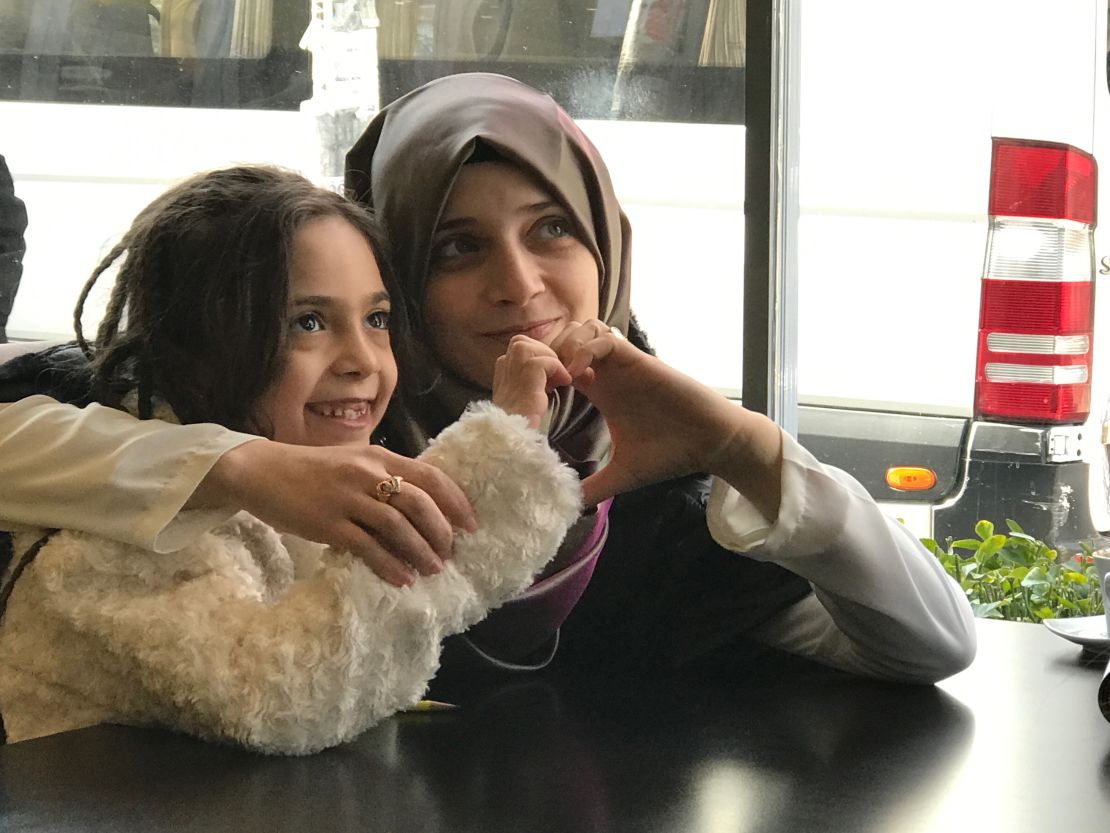 Like hundreds of families, the al-Abeds were forced to flee their home after the rebel-held parts of Aleppo were recaptured by President Bashar al-Assad's forces.
But they believe they are luckier than most of the families who were put in refugee camps on the Turkish border.
The al-Abeds were warmly welcomed by the Turkish government. After securing refuge in Turkey, the family met with President Recep Tayyip Erdogan and the first lady.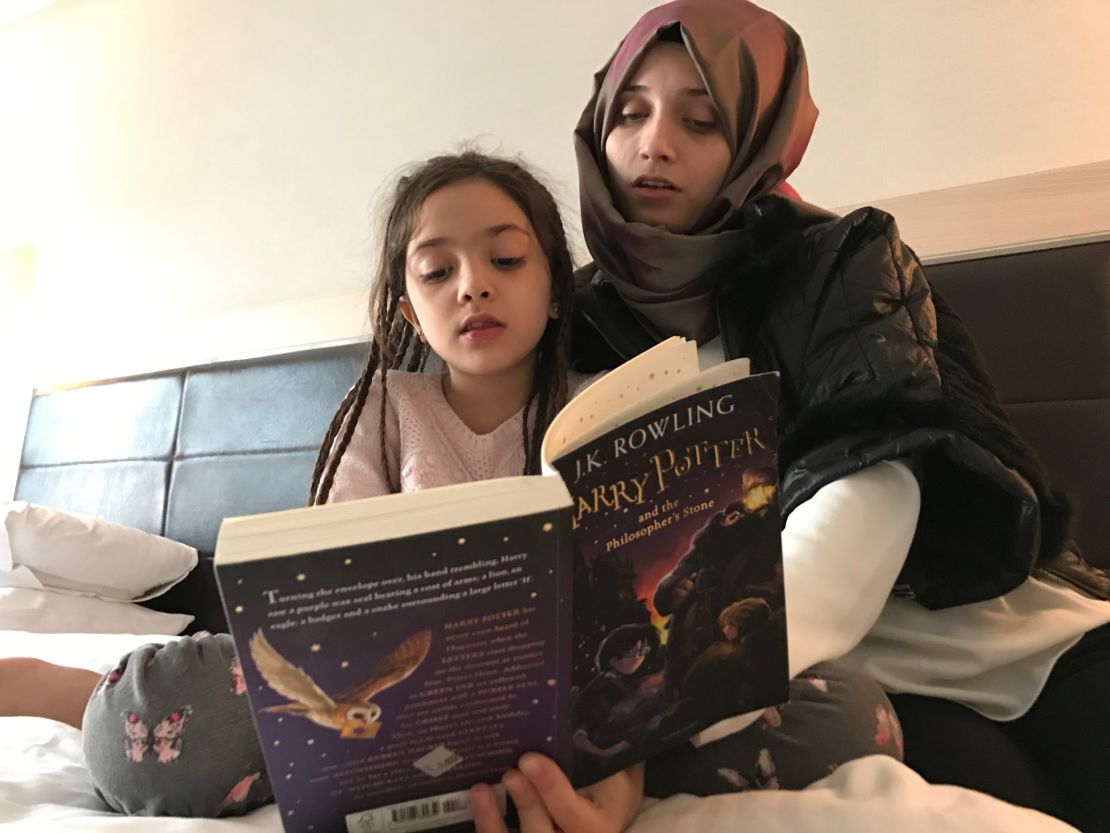 The family currently is staying in a small hotel situated in a quiet Ankara neighborhood.
Fatemah, who was an English teacher before the conflict in her country, said that shortly after they arrived in Turkey, it broke her heart to see her children so overwhelmed by the simplest things that they had lacked while living under a siege that lasted for four years.
"When my son saw the sweets, bananas and apples, (he said), 'mom, we are in heaven,'" Fatemah said.
When the family goes out to restaurants, the boys want to order everything on the menu because they have missed food for so long, she added.
Bana and her mother both spoke passionately about wanting to do more for the Syrian children still trapped in the conflict and for the millions of Syrians displaced and living in camps.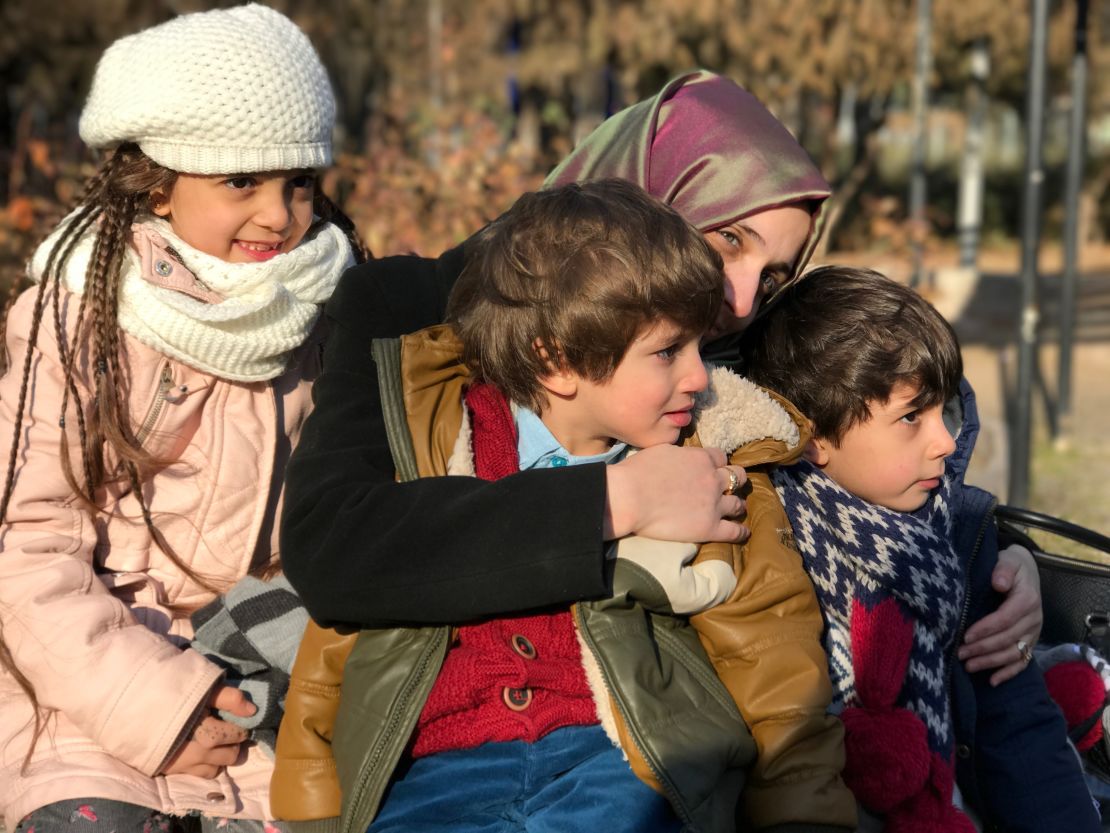 Fatemah wants to organize a march in support of refugees, who she believes are stigmatized. People look at refugees either with contempt or with pity, she said.
Bana, meanwhile, wants to continue to use her social media influence to raise awareness on the plight of Syrian children.
Last month, Bana – with the help of Fatemah – wrote a letter to President Donald Trump asking him to help Syria's children. They posted the letter on Twitter before the President signed an executive order banning Syrians and citizens of six other countries from entering the United States.
7-year-old Bana has message for Trump
"He did not respond to me, he still has not responded to me," Bana said as she sipped her hot chocolate at an Ankara café.
"I sent him a letter asking him to help Syrian children, I would love Syrian children to stay alive, but he banned Syrians. Children are not terrorists," she said.
Undeterred by the lack of response, Bana – with a big smile – reiterates, "Dear Donald Trump, my name is Bana, I want you to support the children of Syria and help us."