Story highlights
New Yorkers on Saturday night were stunned to find a subway car covered in Nazi graffiti
Passengers banded together and used hand sanitizer and wipes to remove it
Gregory Locke was enjoying his Saturday night after dinner with friends in Manhattan when he boarded the No. 1 subway train at 50th Street to head uptown.
Almost immediately, he knew something was up.
"Everybody was sitting there stunned," said Locke, a New York attorney originally from Atlanta, Georgia. "It wasn't until the doors closed behind me that I saw it on the windows of the doors."
Someone had used a Sharpie to scrawl swastikas and hate-filled graffiti all over the subway car: "Jews belong in the oven," "Destroy Islam," "Heil Hitler."
Passengers looked uncomfortable and unsure of what to do, Locke said. But then a man stood up and said, "Hand sanitizer gets rid of Sharpie pen. We need alcohol," Locke told CNN.
That man was Jared Nied, a chef at a Manhattan restaurant.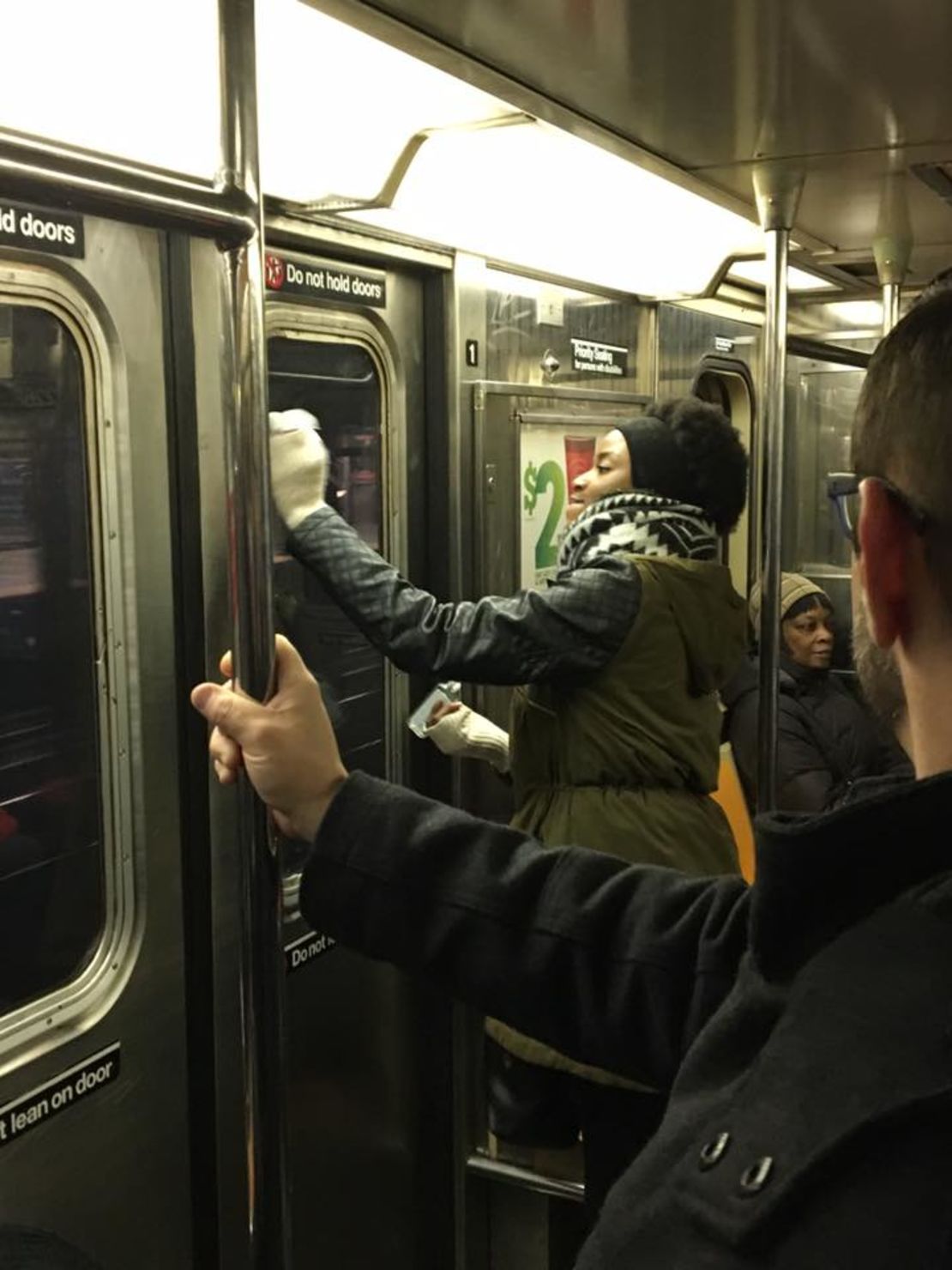 "The woman across the car saw me looking at the graffiti, asked me if I could do something and offered a tissue. That's when it clicked that sanitizer would work," Nied told CNN via text message Sunday.
Then, "everyone started digging into their pockets and bags for hand sanitizer and wipes," Locke said.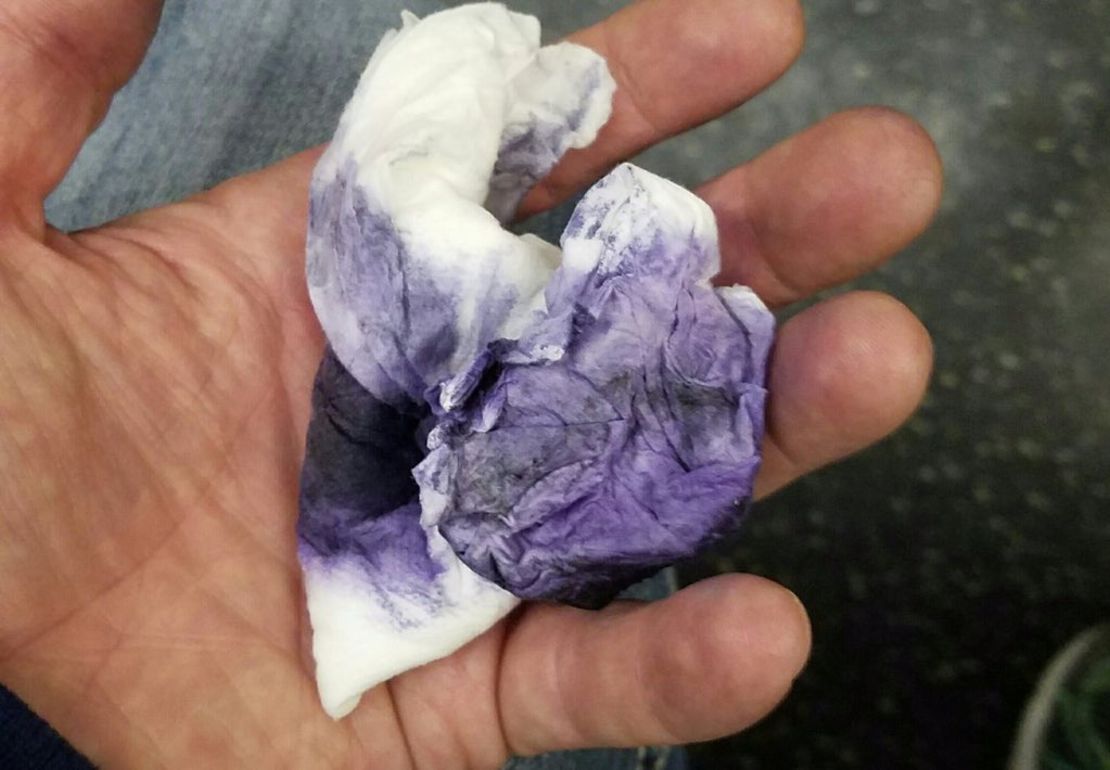 Nied and other passengers got to work on erasing the graffiti. He told CNN they were "satisfied in just doing the right thing."
Swastika scrawlings unnerve three cities
"It was very uplifting to see everyone come together like that," said Locke. The attorney posted an account of the incident on Facebook and it quickly went viral.
As of midday Sunday Locke's post had been shared more than 250,000 times and was even noticed by former first daughter Chelsea Clinton, who tweeted about it.
The New York Police Department said the graffiti was being investigated as a possible "bias-motivated incident." Police had not identified a suspect as of Sunday morning.
New York's Metropolitan Transportation Authority said Sunday it had not received a formal complaint about the incident.
Passengers said it only took a few minutes to remove all the hate-filled graffiti.
"We all just sat back down, glanced at each other, and went about our ride much happier," Nied said.
In a separate incident, New York Governor Andrew Cuomo shared a picture Sunday morning showing swastika graffiti that had been turned into a "Love" sign.
The picture was taken by a passenger aboard a B subway train recently, the governor's office said in a statement.
"This is what New Yorkers do – we turn hate into love. That is our message to the nation and to the world. And we won't back down – not now, not ever," Cuomo said.
Sarah Jorgensen and Kristina Sgueglia in New York contributed to this report