Story highlights
Aaron David Miller: Rex Tillerson was principled, well-informed, modest and witty in his introduction at State Department
But he will face a range of challenges in trying to secure influence with President Donald Trump, Miller says
Editor's Note: Aaron David Miller is a vice president and distinguished scholar at the Woodrow Wilson International Center for Scholars and author of "The End of Greatness: Why America Can't Have (and Doesn't Want) Another Great President." Miller was a Middle East negotiator in Democratic and Republican administrations. Follow him @aarondmiller2. The opinions expressed in this commentary are his.
(CNN) —
Doing things like canceling the Syrian refugee program, in contrast, not only alienates the Muslim constituencies at home and abroad that the United States will need in the long fight against the jihadis, but helps undermine American values and interests.
Donald Trump's "unconventional" approach to the presidency, and the White House's seeming message to employees that they can accept the executive order on immigration or leave, had meant that Tillerson was taking charge of a frustrated and demoralized workforce. But while one speech isn't going to transform the mood, Tillerson's introduction might have left them feeling at least a little less downbeat.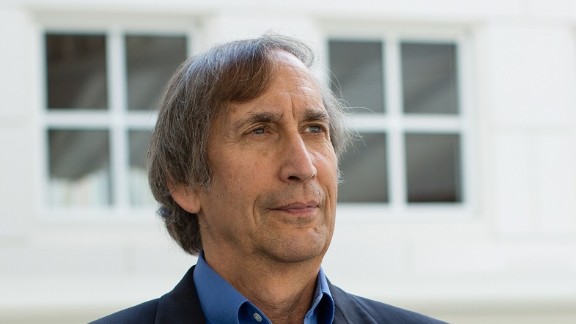 I've worked for a number of secretaries of state, and this was one of the best introductory presentations I can recall, particularly under the circumstances. Tillerson was principled, well-informed, modest and witty – part CEO (committed to everyone from mailroom to boardroom) and part life coach (pushing themes such as inclusivity, respect and honesty).
Still, important questions remain, not least how effectively Tillerson can operate in an administration that prides itself on disruption and bending – if not outright breaking – the conventional laws of diplomacy and diplomatic practice.
How will Tillerson deal with the President?
This might be the biggest question mark of all. Former Secretary of State James Baker famously quipped that he was the president's man at the State Department, not the State Department's man at the White House. Baker and George H. W. Bush were close personal friends. This, combined with his natural negotiating skills, made Baker the most effective secretary of state since Henry Kissinger.
Tillerson, though, will be operating in a cruel environment. Perhaps not the "Apprentice," but probably "Shark Tank." If he alienates the President (who must empower him at home and abroad), he'll be marginalized. Yet he must also try to defend – based on his high road speech Thursday – the interests of his department. And that means not just pushing for resources, but for policies that reflect the expertise and judgment of State's foreign policy professionals.
Where will foreign policy be made?
Power over national security and foreign policy always resides in the White House. The question is how will Tillerson factor into the hierarchy of those who compete for the President's attention and are seeking to shape his views. And right now, with the obvious caveat that this could change down the line, Tillerson has two competitors – and the President himself – to contend with.
First, there are those tweets, phone calls and off the cuff remarks, all of which constitute a rapidly moving target for Tillerson to negotiate.
Second, there is now a strong national security adviser, Mike Flynn, who is emerging as a force in foreign policy. Flynn doesn't look like being a behind-the scenes adviser, either, but a public persona – a point underscored by his personal warning to Iran over its latest ballistic missile test.
Third is Steve Bannon, who is turning out to be far more than just a strategic communications adviser, and is instead reportedly shaping the substance of policy initiatives, most notably on immigration.
Both Flynn and Bannon are personally and physically closer to the President than Tillerson, and in Washington, proximity and trust are critically important to shaping policy.
So, is it too late for Tillerson?
Probably not. But the last two weeks have seen a slew of policy initiatives setting the tone and substance for America's image and interests in the world. The administration seems to have begun drawing a red line for Iran that could easily lead to an escalatory cycle, while the executive order on immigration has already fundamentally altered US policy.
Meanwhile, the President appears to have gotten into testy exchanges with Mexico and Australia, while also sending out clear signals about how he wants to deal with Russia in Syria.
All this seems to be very much the President's own foreign policy. The question is how much latitude Tillerson will have to try to reshape some of it. Of course, Trump's views could be shaped by Tillerson's personality and the compelling realities presented by foreign policy professionals. But right now, the secretary of state is in the unenviable position of playing catch up.
Can Tillerson find allies?
I've written before about the importance of allying with the secretary of defense, and that's now more important than ever. The President appears to have extraordinary regard for Jim Mattis – even publicly declaring that on an issue such as torture, Mattis would overrule him. Combine that with the fact that on so many foreign policy issues – at least on paper – State and Defense will be players, and it is clear why Tillerson will need to team up with his Pentagon counterpart.
Get our free weekly newsletter
An alliance with Mattis could mean an effective reality check for the President, and together they might have the ability to shape some of his views, temper impulsive decisions and provide the judgment and prudence critical to sound policymaking. But if Tillerson tries to fly solo, or finds himself at odds with Mattis, it will be difficult to provide alternate and compelling arguments when the needs arises.
Ultimately, Tillerson can't pick a fight – with or without allies – on every issue. To succeed, he'll have to identify a few key areas that he wants to own and manage, and try to secure the authority to do so. And while the reality is that it will be hard in this administration to make the Department of State the dominant voice in the conceptualization of US foreign policy, there is plenty of time for Tillerson to secure influence.
If Tillerson is prepared to stand up and fight for a few issues head on, and be back-door smart on others, he might just have a chance to emerge as a key adviser to the President on foreign policy. That would likely be a very good thing for Mr. Trump – and America, too.