Story highlights
Raul Reyes: Trump tries to legitimize immigration order by saying Obama did it, too
Obama used executive power after Congress failed to pass immigration reform, he says
Editor's Note: Raul A. Reyes, an attorney and member of the USA Today board of contributors, writes frequently for CNN Opinion. Follow him on Twitter @RaulAReyes. The opinions expressed in this commentary are his.
Don't blame us, blame them. In the face of mounting criticism, controversy and lawsuits over its immigrant travel ban, the Trump administration is pointing fingers at the previous occupant of the White House, trying to make the case that its policy is legitimate because Barack Obama did it, too.
"My policy is similar to what President Obama did in 2011 when he banned visas for refugees from Iraq for six months," Trump wrote in a Facebook statement explaining his executive order. "The seven countries named in the Executive Order are the same countries previously identified by the Obama administration as sources of terror."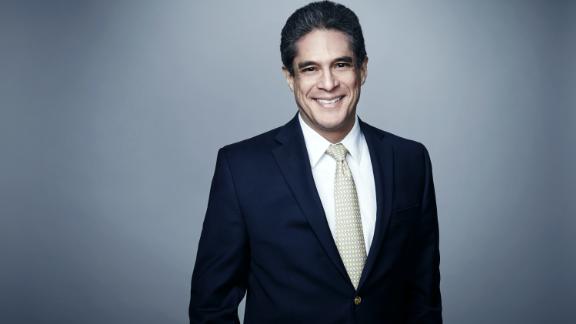 CNN
Don't be fooled. To suggest similarities between Trump's and Obama's actions is to mischaracterize the policies of both presidents in substance, style and spirit.
Trump's executive order severely limits immigration from seven Muslim-majority nations, suspends all refugee admissions for four months and bars all Syrian refugees indefinitely. Legal and foreign policy experts have rightfully raised serious questions about its implications.
Obama never took action on such a sweeping scale. Trump's order temporarily bans about 218 million people from entering the United States. In contrast, in 2011 the Obama administration began additional vetting of Iraqis on Special Immigrant Visas. There was never a ban, temporary or otherwise, on Iraqis coming to the United States. Entries of Iraqis slowed that year because of the additional security measures, but they did not stop.
Moreover, the Obama administration instituted extra screenings in response to a specific threat. In May 2011, two Iraqis who had been admitted as refugees faced federal terrorism charges based on their actions before arriving in the United States. This led Obama's Department of Homeland Security to re-vet 58,000 refugees who were already here and impose more screening on 25,000 Iraqis still at home.
By contrast, Trump's executive order vaguely cites the need for security in the post-9/11 era – though the order leaves Saudi Arabia, home of most of the 9/11 terrorists, off the list of affected nations. (It also leaves out countries where Trump has done business.)
On Sunday, White House Chief of Staff Reince Priebus said, "The countries that were chosen in the executive order to protect Americans from terrorists were the countries that have already been identified by Congress and the Obama administration."
Trump's press secretary, Sean Spicer, also pointed to the Obama administration as influencing the inclusion of countries in the refugee ban. Nice tries. Obama did not bar anyone from the Muslim-majority countries on Trump's list from entering the United States. To imply otherwise is as cynical as it is misleading. In truth, after the San Bernardino, California, terror attack, Obama signed a law that put additional screening measures on people who had visited countries such as Iraq, Sudan and Somalia. It did not apply to people from those countries.
Another key difference between Trump's and Obama's executive orders on immigration is how they were formulated and implemented. One week after the inauguration, Trump's team announced a major policy shift reportedly without the input of officials from the Department of Homeland Security, the State Department and the Department of Justice.
The result was a sloppy rollout that led to confusion at airports across the country. As the immigration ban was being challenged in court at an emergency hearing Friday night, Trump administration lawyers were not even prepared to defend it. Meanwhile, the lives of vulnerable refugees were being thrown into chaos, and thousands of Americans were taking to the streets in outrage.
No wonder Trump has seen a growing rift within his own party over his move. The fact that he fired the acting attorney general over her refusal to defend his actions now sets a destabilizing tone for the new administration.
Get our free weekly newsletter
It is true that, like Trump, Obama acted unilaterally on immigration. But Obama only acted after Congress failed to pass immigration reform. Unlike Trump's action early in his first 100 days, Obama waited three years into his first term before announcing his Deferred Action for Childhood Arrivals program, which granted temporary relief from deportation to young people brought here illegally as children. It was two more years before he attempted another executive action on immigration, in 2014, although that move failed due to legal challenges brought by Republican governors. Obama's immigration moves came with clear, detailed guidelines about how people would be affected. And Obama was trying to integrate people into our society, not keep them out.
It speaks volumes that Trump's mean-spirited refugee ban has led to such disorder at home and abroad. Yet he cannot fairly tie his predecessor to this still-unfolding crisis. Leave Obama out of it; Trump owns this entire mess.