Senate Democrats are raising questions about whether Steve Mnuchin, President Donald Trump's treasury secretary nominee, deliberately misled lawmakers at his confirmation hearing.
The concerns center on the extent of foreign investment in a series of finance entities Mnuchin helped manage, including one based offshore in the Cayman Islands, aides tell CNN.
It's an issue – which Democratic aides and lawmakers say hasn't been addressed in subsequent follow-up questions in the weeks since – that has raised concern about the extent of the influence those investors may hold, and the potential for conflicts of interest not unlike what has tailed Trump throughout his campaign. On its face, it echoes a prime point of contention for Democrats probing all of Trump's Cabinet picks, many of whom boast extensive private business and finance ties.
But Mnuchin is slated to be the Trump Administration's top economic official, making those ties even more susceptible to potential conflicts, aides say – the types of potential conflicts Mnuchin himself appeared to draw attention to inadvertently during his confirmation hearing.
Senate Democrats boycotting HHS, Treasury nominees
The focus has trained on a series of finance entities, all offshoots of the hedge fund run by Mnuchin up until he was selected as Trump's pick to be the country's economic point person.
Foreign investors
Asked specifically about the investment makeup of the offshore entity during his hearing, Mnuchin repeatedly said it was created to provide opportunities for pension funds and non-profits to invest. There were also "a small number of foreign investors," Mnuchin told lawmakers.
But the offshore entity and a series of other finance vehicles, some of which weren't originally disclosed by Mnuchin during the financial disclosure process, hold gross assets of more than $240 million, according to an SEC filing reviewed by CNN. Significant percentages of each were held by foreign investors, according to the filing, and one was 100 percent owned by foreign investors.
Steve Mnuchin in 60 seconds
Mnuchin's failure to initially disclose his relationship with the funds, along with his minimizing the scope of foreign investment in them during the hearing, has Democrats questioning whether it was part of a deliberate effort to steer them away.
"Misleading – and that's the most charitable way you could say it," Sen. Ron Wyden, the top Democrat on the Senate Finance Committee, said of Mnuchin's explanation during an interview. "You walked away thinking that almost the only people were churches and pensions (investing in those entities.)"
One fund, Dune Capital International LTD., listed a gross asset value of $35.1 million in the 2013 disclosure. The disclosure, which identifies Mnuchin as one of three "Partners and Directors" of the Cayman Islands-based entity, claims 28% of the underlying fund ownership came from foreign investors, according to the SEC filing reviewed by CNN.
The real estate mogul's architect: Bannon's influence swells
A second US-based entity with $18.4 million in gross asset value, DE International Holdings LLC, is listed as 100% owned by "non-US persons," according to the SEC filing.
Dune Entertainment Holdings LLC, which had a gross asset value of $124.8 million, listed 43% of its ownership as coming from foreign persons or entities. Two additional entities, Dune Entertainment International and Dune Entertainment LP, held in total nearly $62 million in gross asset value. The underlying assets were 100% and 43% beneficially owned by non-US persons, respectively. The portfolio played a role, at least in part, in the financing of Mnuchin's extensive financing of Hollywood projects.
"We're talking about foreign investors," Wyden said. "I don't have a lot of evidence right now that all these non-profits and pensions were interested in investing in movies."
The foreign investment in the offshoots was entirely legal and isn't required to be disclosed. But Mnuchin's role in the entities was supposed to be disclosed to the committee. It wasn't. At least not until the Democratic investigative staff on the panel discovered the SEC document.
Missing paperwork
Mnuchin, for his part, blamed the missing paperwork on the byzantine nature of the disclosure process. In a private interview with committee staff, aides said, Mnuchin acknowledged that his responses to the committee had not, as he had stated, been "true, accurate and complete." He twice was forced to revise his initial disclosure questionnaire. He stated his role in the entities was "inadvertently missed" during the disclosure process.
Mnuchin's confirmation spokesman didn't respond to multiple requests for comment for this story. A White House official said the SEC filing, along with the rest of Mnuchin's extensive financial documentation, is now available for anyone to see.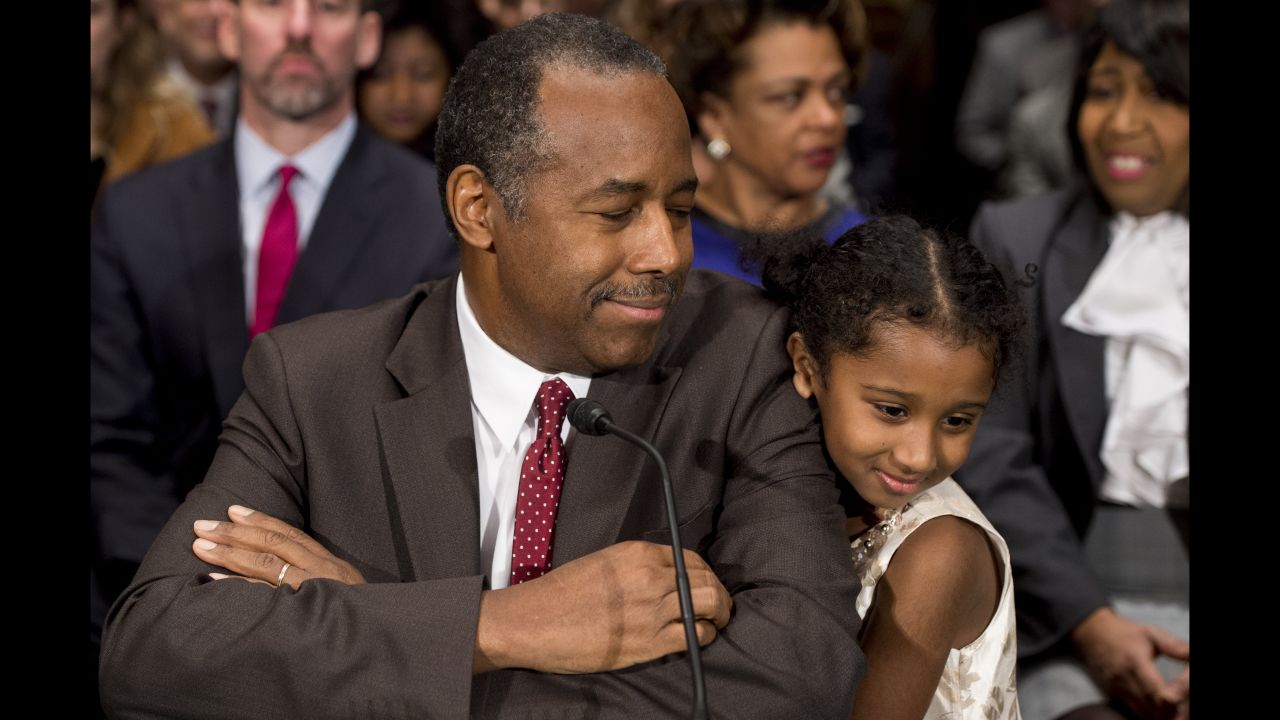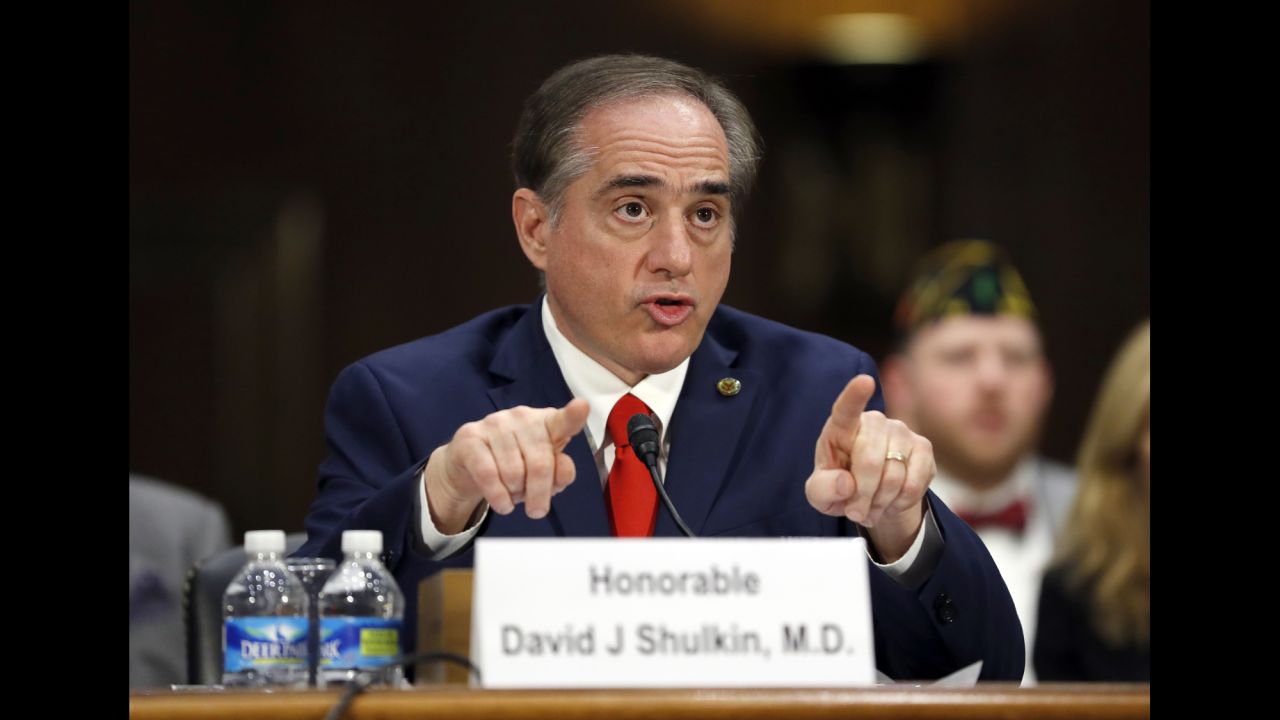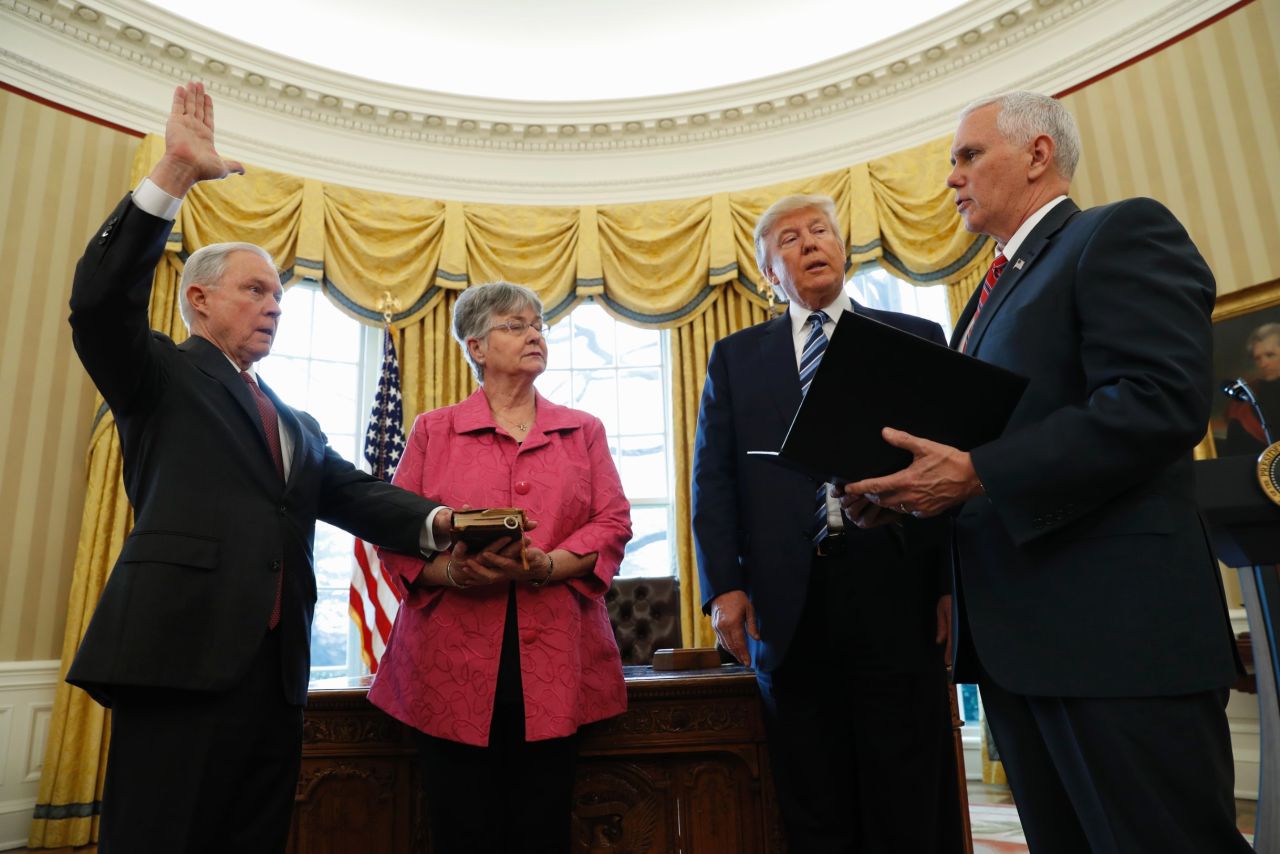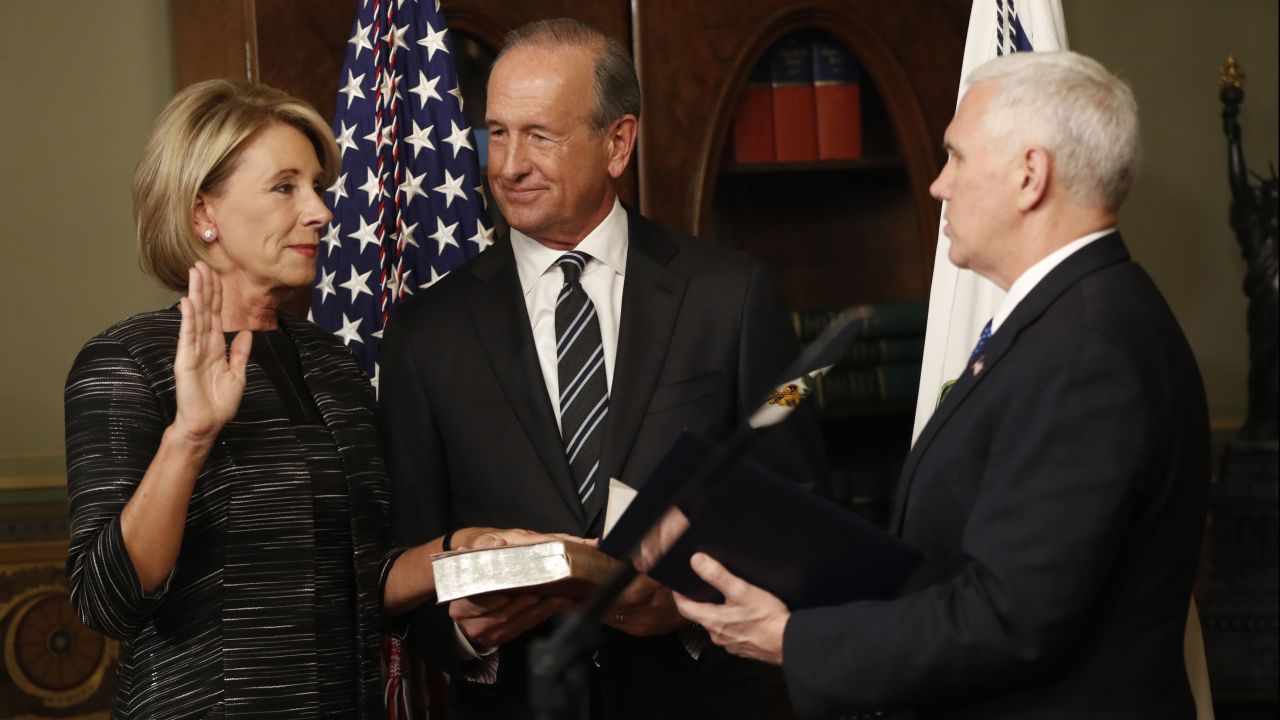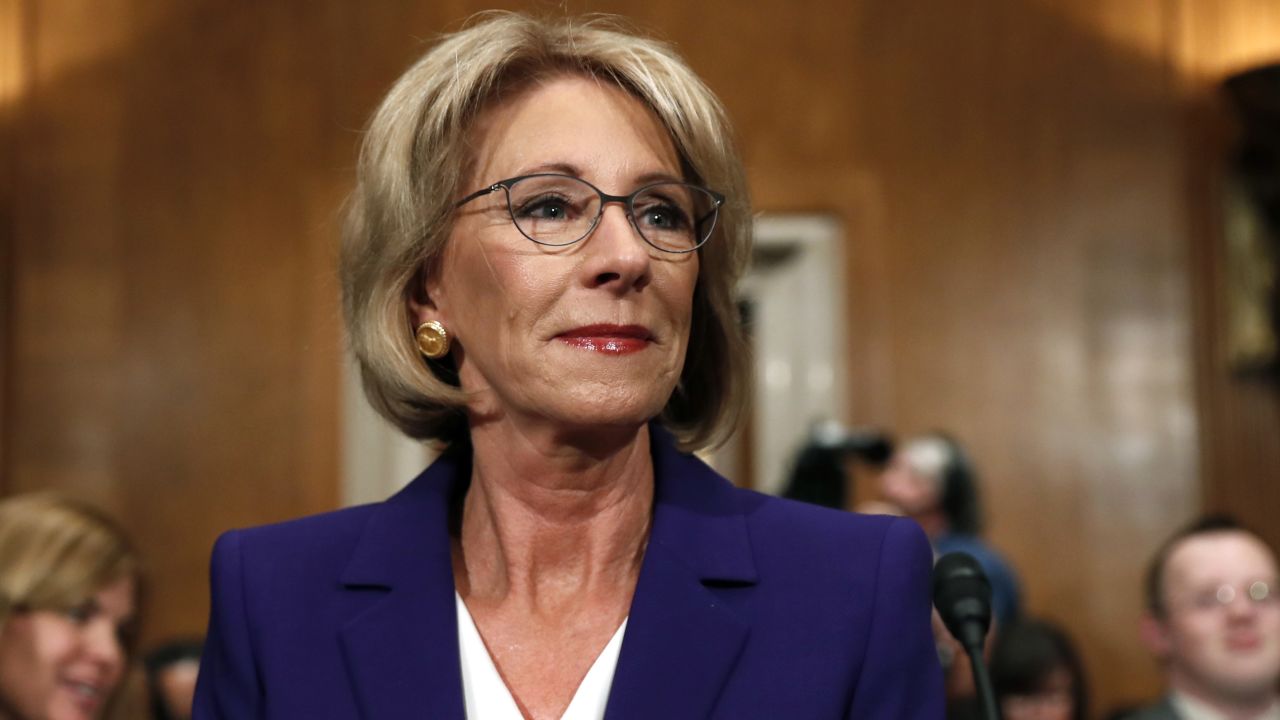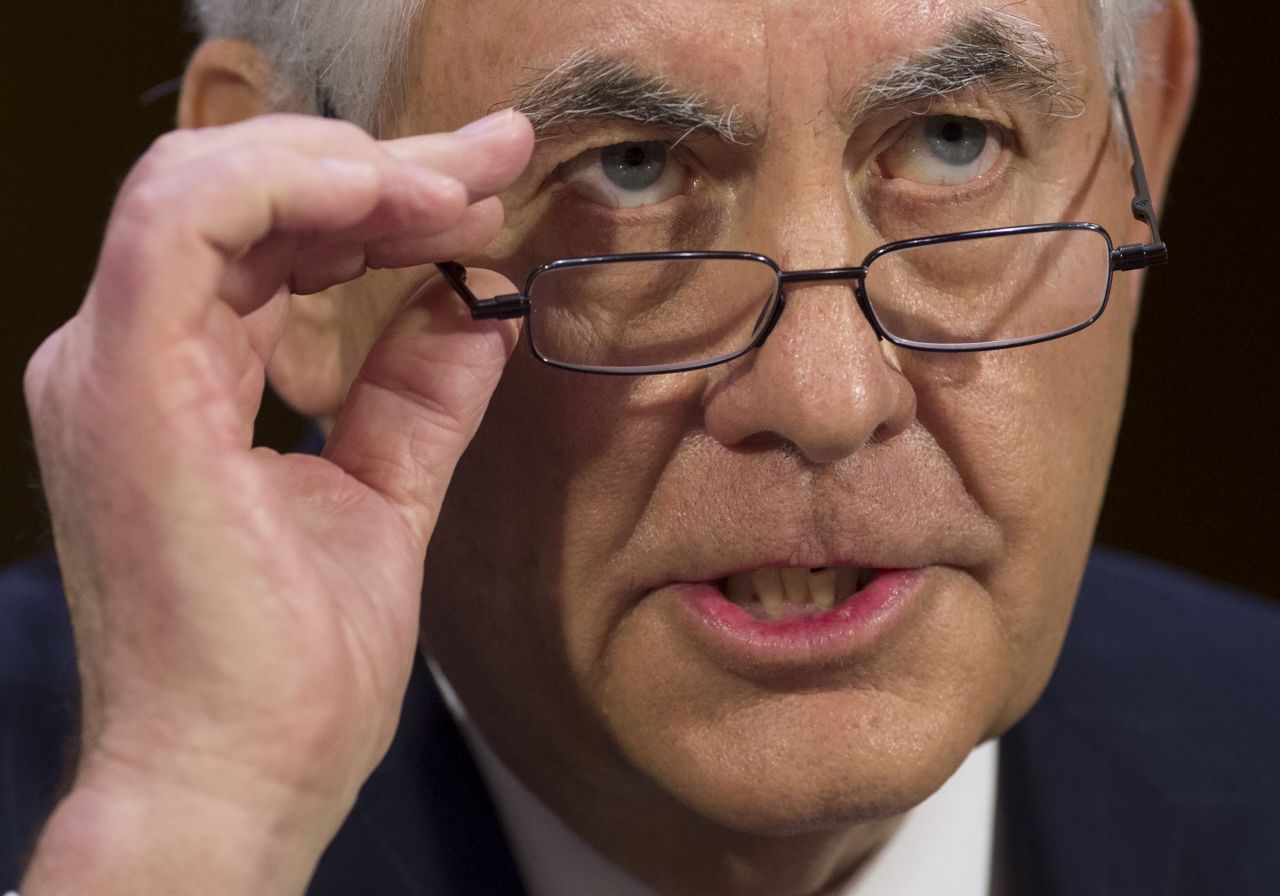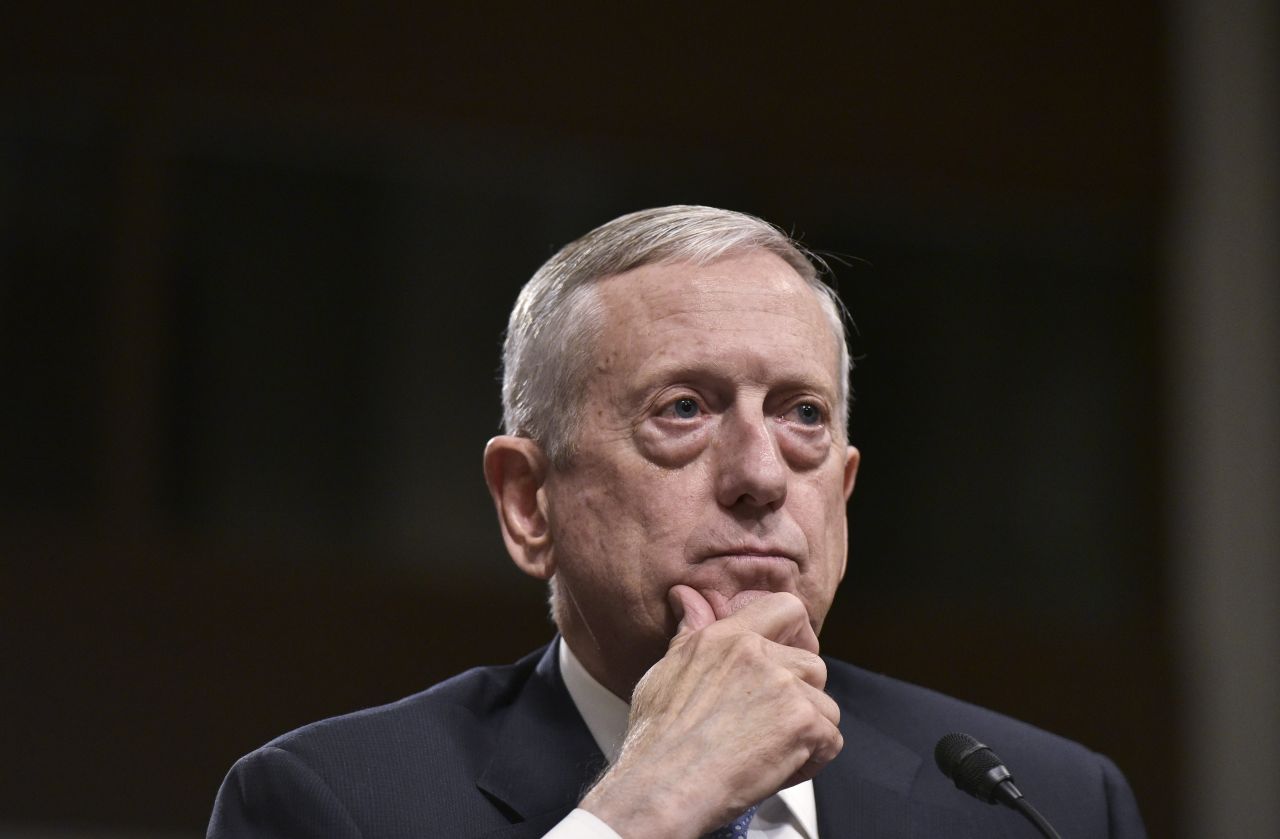 Trump's nominees and their confirmation hearings
"Mr. Mnuchin has followed all the necessary rules and regulations for his confirmation process," the official said in a statement. "All of this information is now publicly available and can be found by anyone who wishes to look at Mr. Mnuchin's financial records."
Mnuchin, as it currently stands, is on track to be confirmed.No Republican has voiced opposition to his nomination and unified GOP support alone will ensure confirmation. But Democrats are already throwing procedural roadblocks in the nomination's way, refusing to agree to the scheduled committee consideration of his nomination Monday night and then boycotting a Tuesday meeting to vote on the nomination entirely.
The tactics were deemed by Sen. Orrin Hatch, the top Republican on the panel, as "amazingly stupid." Yet it underscores the clear desire to hold up the nomination by any means necessary.
But it was Mnuchin's characterization of the makeup of the offshore entity during the hearing that has drawn the most scrutiny. Wyden pursued the issue in follow-up written questions, asking for the exact ration of investment "at their peak, that were made by pension fund and non-profits versus other investors."
Mnuchin responded, in answers provided to CNN by an aide, that he was unable to provide an "exact characterization of the underlying investors" because of the structure of the fund.
"However, I do know that approximately 20% of the fund consisted of individuals, family companies, or trusts that were true foreign entities," Mnuchin said.
That answer, according to Wyden, wasn't adequate. His committee staff is seeking a more thorough response.
Hurdles
The issues raised by Wyden, specifically on the appearance of conflicts of interest, threaten to create new hurdles for Trump's selected economic point person before he can take his position in the Cabinet. "What I've been concerned about is we've been talking about vastly bigger sums of money and lack of transparency this year than you saw in 2009," said Wyden, as he compared his concerns over Mnuchin's offshore interests to those of President Barack Obama's nominees."Treasury plays a critical role in enforcing the regulations to increase transparency," the Oregon Democrat said.
Chao confirmed as transportation secretary
The focus on the foreign investment in the funds tied to Mnuchin is a turn from the confirmation hearing itself, where Democrats repeatedly tried to pin down Mnuchin on whether his use of offshore entities was done for tax avoidance purposes. Mnuchin, in large part, batted the queries away, defending his right to do just that, criticizing the existing system and pledging to lawmakers to help them fix loopholes if confirmed.
"In the hedge fund world, these are only set up to make the accountants rich and I would love to work with the IRS to close these tax issues that make no sense," Mnuchin told lawmakers. But in pushing back on the tax avoidance allegations, he opened the door to the scrutiny he now faces.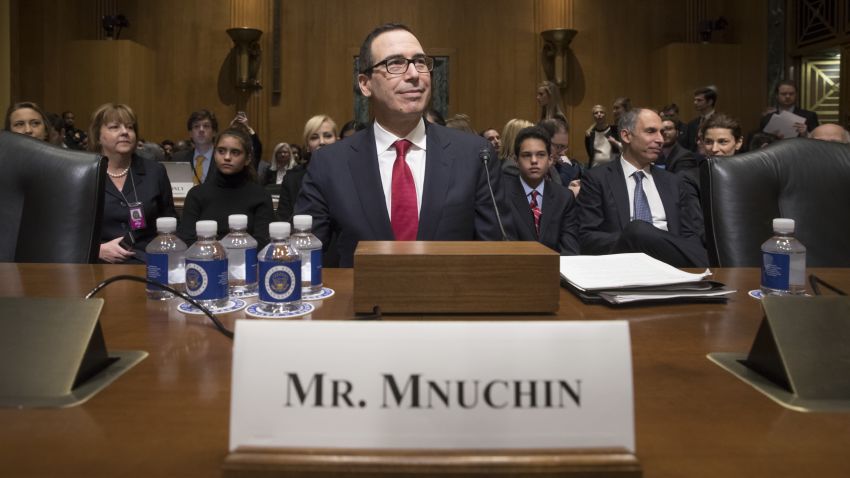 Senate grills Treasury pick on foreclosures
"I want to say that is important that the committee and American public understand that this was done so that different entities could invest here," Mnuchin told lawmakers. "Sometimes it had nothing to do with taxes and had to do with what they could invest in and what they could not invest in."
The primary reason, he explained, was to open the door to pension funds and nonprofits.
"It's real chutzpah to say, 'Hey, we're doing this to help churches and non-profits,' " Wyden added.
The issue of foreign influence surrounded Trump himself throughout the campaign into the opening days of his time in office. Trump, who hasn't released his tax returns, has faced questions about his business connections with foreign investors, businesses and governments. It was a potential problem posed directly to Mnuchin during his confirmation hearing by Sen. Claire McCaskill. Should, McCaskill asked, lawmakers and top government officials have a full understanding of the new president's foreign entanglements?
Mnuchin responded that McCaskill "had a valid point about foreign debt and understanding foreign things."
"If I'm confirmed, I will research that and get back to you," Mnuchin pledged.