Story highlights
The victims were civil servants, a grocer, professor, programming analyst and pharmacy worker
Alexandre Bissonnette, the sole suspect in the shooting, faces six counts of first-degree murder
(CNN) —
They came from Morocco, Algeria and Guinea in search of better lives for themselves and their families. The six men, united by their faith and their desire to live in peace in their adopted land of Canada, gathered for evening prayers at the Quebec Islamic Cultural Center Sunday night. They would never come home from the mosque.
Canadian police say Alexandre Bissonnette is the sole suspect in the deadly rampage that cut short their lives.
The 27-year-old Laval University student faces six counts of first-degree murder and five attempted murder charges, according to police.
The men killed that night were fathers, husbands and cherished friends, loved ones told Canadian media outlets. They worked as civil servants, as a grocer, a university professor, pharmacy worker and a programmer.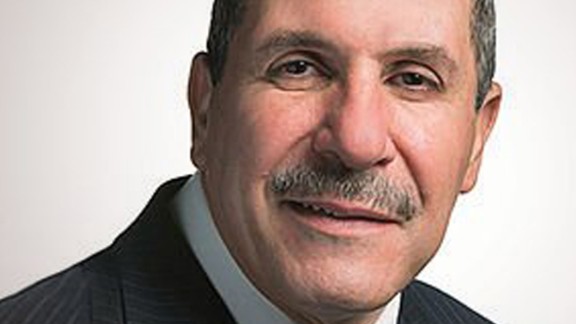 Khaled Belkacemi, 60, was a professor in the School of Agricultural Sciences and Food at Laval University.
"Our university community is in mourning today. We cry for the death of an esteemed member of the faculty, a devoted man who was loved by his colleagues and students," the school said in a statement posted on its website.
Retired Laval professor Hani Antoun described Belkacemi as a valued colleague and respected scientist, according to CNN partner CBC. He said Belkacemi was married to another professor in the department and had three children.
"He was a kind person, someone who was appreciated by everyone," Antoun said. "He was a renowned scientist who was very well-known. It's an enormous loss."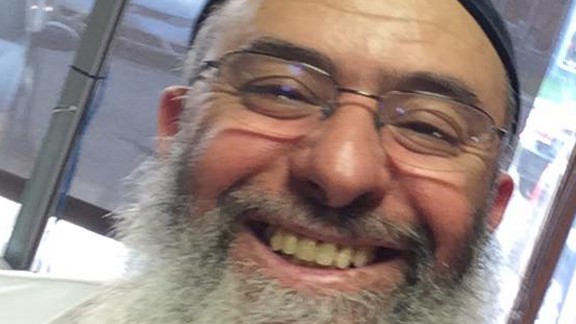 Azzeddine Soufiane, 57, was a longtime Quebec City resident of Moroccan descent. The father of three was a grocer and butcher, and often helped newcomers to the provincial capital find their way around, CBC reported.
"We chose this country so we could live peacefully," Soufiane's wife told the Globe and Mail newspaper. "But that's not what happened."
His friend, Ali Ouldache told CNN that Soufiane was very Canadian, and very Quebecois. He called him a generous man who would open his door to anyone. "He was always smiling and had a big heart," he said.
Aboubaker Thabti was a 44-year-old father of two who worked in a pharmacy, his friends told the Globe and Mail. One friend recalled that when he moved to Quebec a year and a half ago from Montreal, Mr. Thabti was one of the first people he met.
"He's so kind; everyone loves him – everyone," Abder Dhakkar, a friend of Thabti's, told the newspaper.
Mamadou Tanou Barry, 42, and Ibrahima Barry, 39, were inseparable friends who lived in the same apartment building, according to the Globe and Mail. The two men, who were not related, were both from the Republic of Guinea in West Africa.
Mamadou worked in information technology and was the father of two toddlers, the CBC reported.
Ibrahima, who worked for the provincial government, left behind four children, according to the Canadian network.
Abdelkrim Hassane, 41, worked as a analyst-programmer for the Quebec government and had three daughters, according to the CBC. A friend described the Algerian-born man as very peaceful and sensitive, according to the Globe and Mail.
"It's a very, very big tragedy for us," Mohamed Labidi, vice president of the mosque where the attack happened, told the CBC. "We have a sadness we cannot express."
In Quebec City on Tuesday, the victims were remembered at a mass at Notre-Dame-de-Foy Church, which is near the mosque, the CTV network reported.
A crowd of students, faculty and other mourners also gathered at Laval University, where one victim, Belkacemi, taught. Many expressed grief and sympathy, and support for Muslim students, reminding them that Laval was their home.
"Don't forget the children" of the victims, the university rector, Denis Brière, said.
Lacina Diarra, president of the Association of Muslim students, said the tragedy has touched all Canadians.
"We must stay together, we were all victims," he said.
The crowd applauded when Érick Duchesne, director of Laval's department of political science, said "I don't see black or white, Muslim or not. I only see students."
At an unrelated press conference, Quebec's Archbishop Gérald Lacroix told CTV, "the families who are in so much pain right now are experiencing the closeness, the presence of so many people."
When asked if it's possible to forgive the attacker, the archbishop said: "Of course, forgiveness is always something that we desire, but it may not be the right moment to talk about forgiveness today."
"The events are so close and the hurt is so deep," he added. "Forgiveness takes time."
CNN's Darran Simon, Julia Jones, Chris Boyette and Jennifer Moore contributed to this report.