Story highlights
Ryan Speedo Green is a bass-baritone opera singer
He had a rough childhood and spent time in juvenile detention, but music changed the course of his life
(CNN) —
At 9 years old, Ryan Speedo Green was put in a class with some of the worst kids in his district.
"The first day of class, the way I introduced myself to (my teacher) was I threw my desk at her," Green said. "She took my chair away and told me I could learn from the floor. When I was ready to learn from my desk, I could have my chair and my desk back."
This was one of the first tough love lessons his teacher Elizabeth Hughes taught Green. But she never gave up on him.
Green grew up in low-income housing in southeastern Virginia. His father wasn't in his life, so his mom raised him.
"I had a lot of anger issues, and I lashed out a lot," he said. "I don't think I liked myself as a person or my home life."
Hughes was the first teacher who believed in him, he said.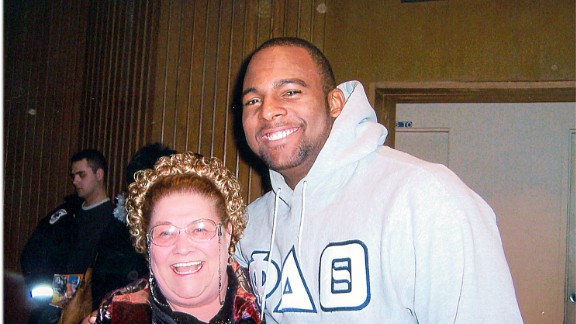 Courtesy Ryan Speedo Green
"She was one of the first people in my life to ask me, 'Are you OK? Is everything OK at home?' … instead of just sending me to the principal's office."
Green spent two years in her class. Once he left that safe space, he found himself reverting to his old ways.
"I was in a situation at home where I threatened my mom's life and my brother's life," he said. "At 12 years old, I remember being taken away in a cop car. My hands were cuffed, and my legs were shackled."
Green spent the next two months in a juvenile detention center, mostly in solitary confinement.
"I just remember how alone I felt. It was probably the lowest point in my life," he said.
When he got out, he was willing to do anything to keep from going back. He joined the Latin club and started playing football. But it wasn't until he signed up for choir that his life began to change.
"I was actually a horrible singer," he said. "I thought I could stand in the back and not have to do anything. But it was the exact opposite. I had to sing in front of the class."
Green auditioned for the Governor's School for the Arts in Norfolk, Virginia, when he was in ninth grade. It was there that he met another influential teacher, Robert Brown.
"When I was facing a lot of problems in my academics … he took it upon himself to give me free voice lessons and free coaching so I wouldn't fall behind," he said. "He became almost like a father figure to me."
Opera changed his life
When Green was 15, Brown took him to see his first opera at the Metropolitan Opera in New York. It was "Carmen," and the lead was played by Denyce Graves, an African-American mezzo-soprano.
"Seeing a person who looked like me on stage and meeting her made it tangible for a young kid like me," he said. "I told Mr. Brown, 'I know what I want to do with my life. I want to sing at the Met. Not just any opera house but the Metropolitan Opera House.' That was the first time I ever had a dream."
Instead of telling him it was impossible, Brown told him everything he needed to do to do it. Slowly, Green began checking everything off that list.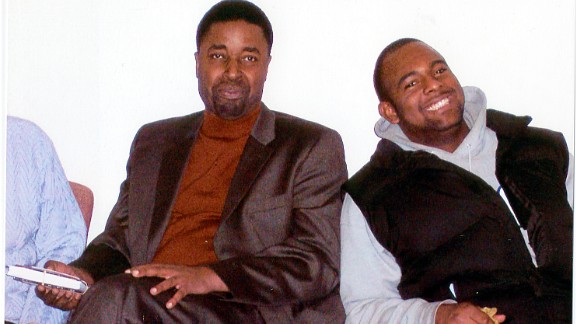 Courtesy Ryan Speedo Green
He attended The Hartt School at the University of Hartford and earned a master's degree in music at Florida State University. Then he auditioned for the Metropolitan Opera National Council Auditions. A couple of weeks later, he was singing on the Met stage.
"This was nine years from the day I told Mr. Brown I wanted to sing at the Met. And I was singing at the Met," he said.
Brown died a year and a half before that. But the head of the program for The Governor's School for the Arts came to the finals and sat in the front row with a picture of him.
"I felt like Mr. Brown was there smiling down on me and telling me to keep moving forward and to let my dream get bigger," he said.
Green, now 30, has been singing professionally for the past six years. The bass-baritone's last performance at the Met was as Colline in "La Bohème" by Puccini.
Join the conversation
"I love the fact that I get to come back every now and then to the place that gave me this dream to be who I am today," he said.
In 2016, Green's life was the subject of the book "Sing For Your Life: A Story of Race, Music, and Family" by Daniel Bergner. He also got married last year and lives with his wife in Vienna, Austria.
"If I could leave a message with any child or adult who feels like they are not seen or heard. … Find something positive that interests you and focus on that," he said. "Anything is possible. Have a dream and pursue it. You never know where it could bring you."