Story highlights
Mills allegedly cashed company checks, then used wire transfers to put company money into personal accounts
Millions were embezzled over span of 16 years
What would you buy with $9.5 million?
Luxury cars? High-end jewelery? Designer purses? That's what authorities say Cynthia Mills did with the millions of dollars she embezzled from her (now former) employer, Matthews International Corporation.
Federal prosecutors in Pittsburgh, Pennsylvania, claim Mills – a former cashier and treasure specialist – stole $9.5 million from the company between 1999 and 2015.
Matthews International is a publicly traded company that specializes in cemetery products, ornate engravings and manufacturing cast bronze plaques for memorials and monuments.
From homes to fine furs, Mills is accused of funding a lavish lifestyle that authorities are calling one of the largest embezzlement cases in western Pennsylvania history.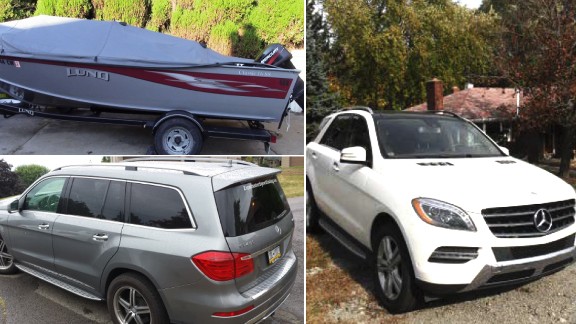 US Attorney's Office for the Western District of Pennsylvania
Some of her alleged big-ticket item purchases included a 47-foot yacht, three Mercedes Benz cars and Harley Davidson motorcycles, court documents revealed.
Dozens of Louis Vuitton handbags and expensive gold, silver and diamond jewelry rounded out her collection.
Cashing out
Instead of depositing checks payable to Matthews' into the company's bank account, Mills allegedly cashed company checks, then used wire transfers to put company money into accounts in her name, or her husband's name, paperwork filed in federal court on Tuesday revealed. Her husband has not been charged.
Court documents state Mills is charged with wire fraud, mail fraud, tax evasion and money laundering.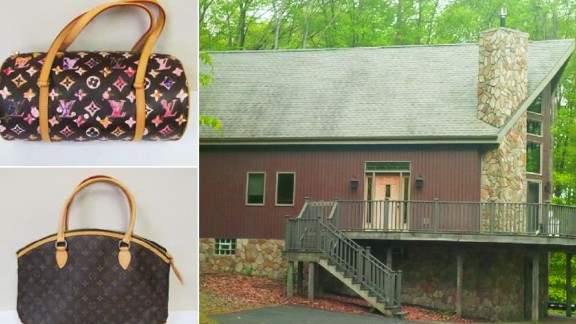 U.S. Attorney's Office for the Western District of Pennsylvania
Mills, who is not currently in custody, is expected to enter a guilty plea at a hearing on March 15, defense attorney Phillip DiLucente said.
DiLucente says she's cooperating with the investigation.
"She's been cooperating continuously with the authorities and will continue to cooperate with them for anything and everything they ask of her," DiLucente told CNN.
He also said Mills has willingly relinquished every asset of any value for the purpose of having restitution in the case.
CNN's Tina Burnside, Christine Sever, Lauren Delvalle and Jennifer Moore contributed to this report.