President Donald Trump previewed an ambitious governing agenda in front of GOP lawmakers Thursday, even as he weathered the first major diplomatic row of his presidency with Mexico's leader over his promised border wall.
Infuriated over Trump's order on Wednesday to begin construction of the barrier, Mexican President Enrique Peña Nieto declared he was scrapping a planned White House visit next week. Trump, taking the stage in Philadelphia hours later, characterized the decision to cancel the meeting as mutual.
"Unless Mexico is going to treat the United States fairly, with respect, such a meeting would be fruitless," Trump said.
"I want to go a different route," Trump added. "I have no choice."
Trump was speaking to Republicans after a tumultuous first week in office, which saw controversies flare that many in the GOP had hoped to avoid. His speech Thursday, delivered from a Teleprompter, stuck largely to a conservative policy message on the economy and jobs, encouraging lawmakers to send him bills on agenda items he cannot achieve through unilateral action.
He promised to put coal miners back to work, to drastically scale up American manufacturing, and to restart stalled oil pipeline projects that had been rejected by the previous administration.
"This Congress is going to be the busiest Congress we've had in decades, maybe ever," Trump said. "This is our chance to achieve great and lasting change for our beloved nation."
He said House Speaker Paul Ryan was "writing his heart out" on bills destined for his desk.
"We're actually going to sign the stuff you're writing," Trump said.
It was Trump's first time flying on Air Force One or the presidential helicopter, Marine One. White House press secretary Sean Spicer told reporters on the flight the President was "in awe of splendor of plane."
In his remarks, he previewed aggressive work on bilateral trade agreements, personally assuring the Senate Majority Leader Mitch McConnell his administration would negotiate favorable accords with individual countries.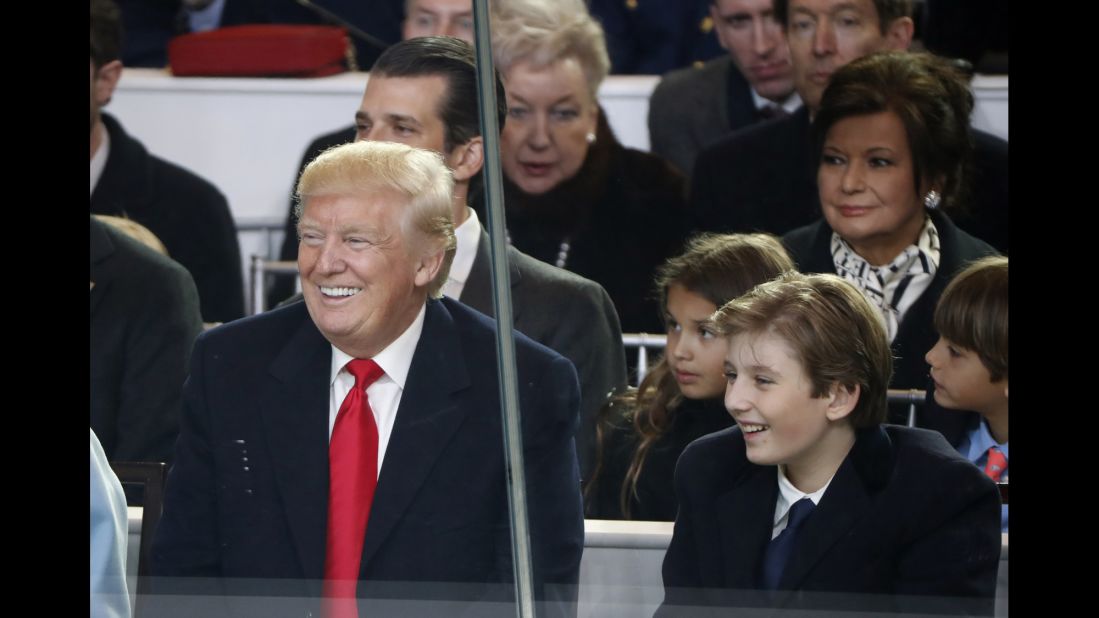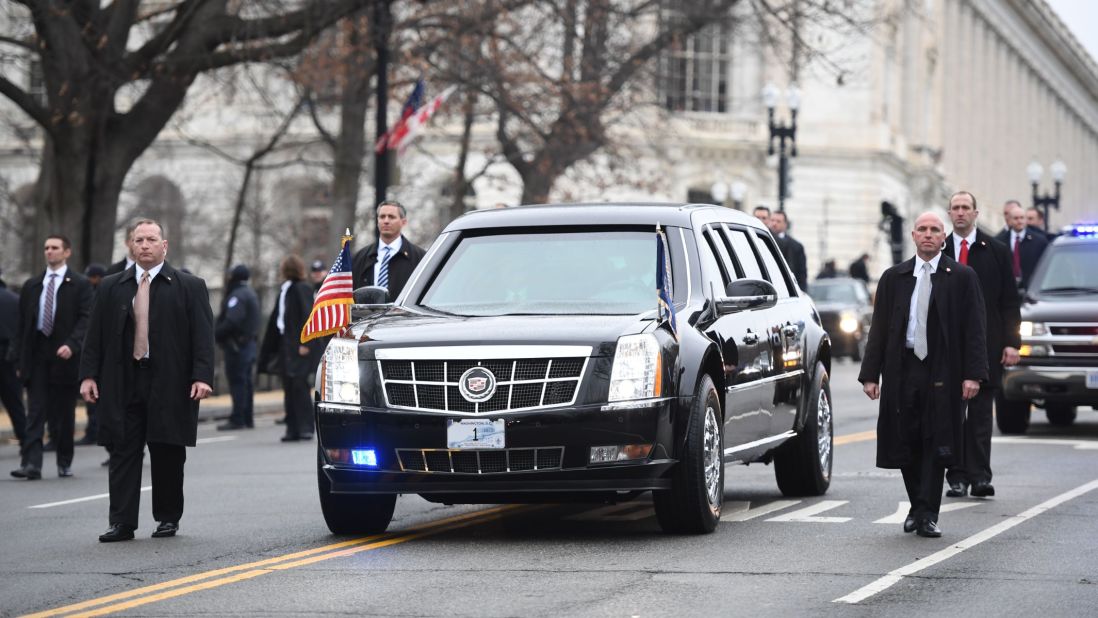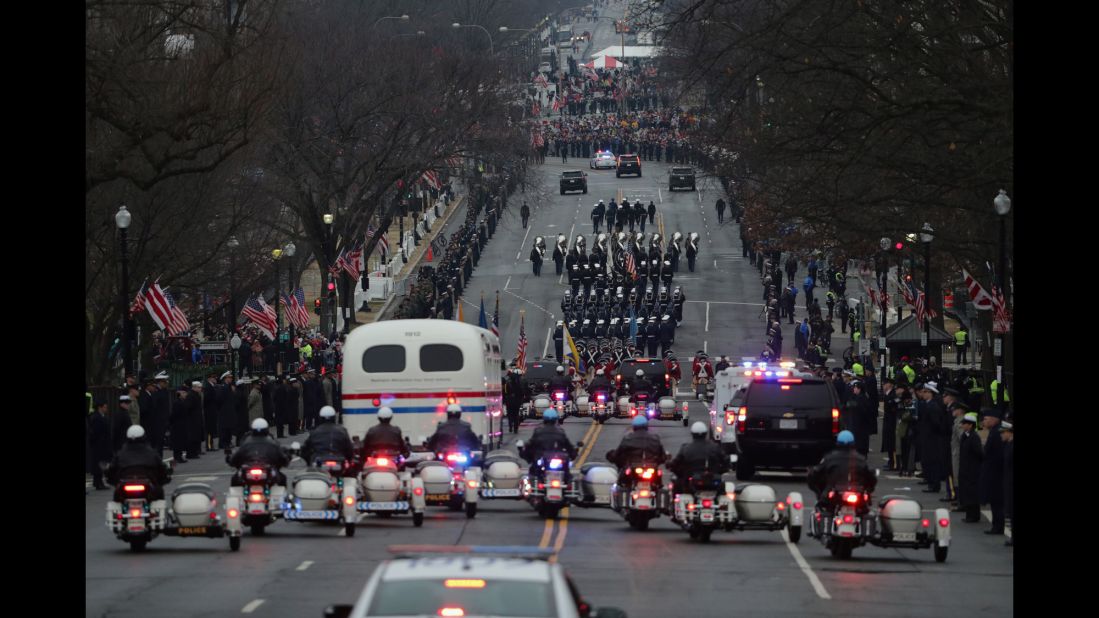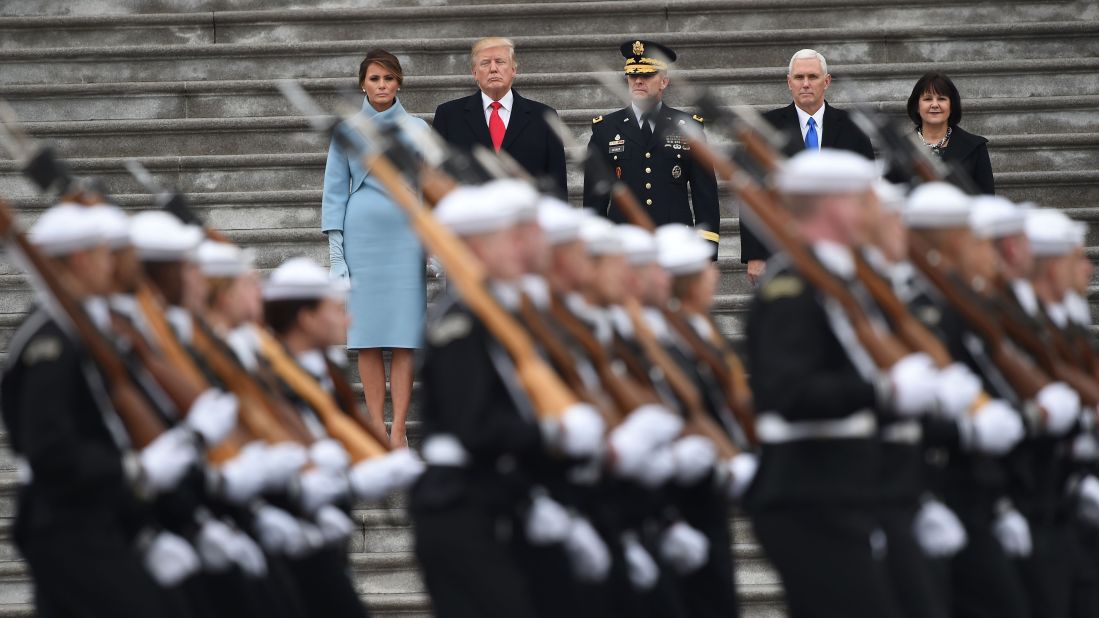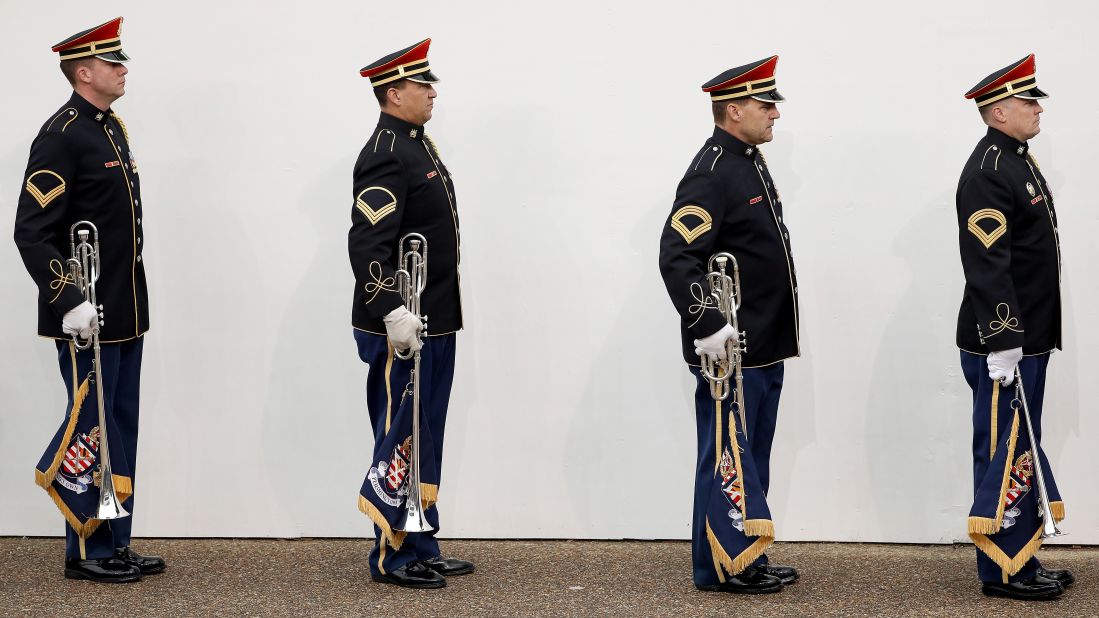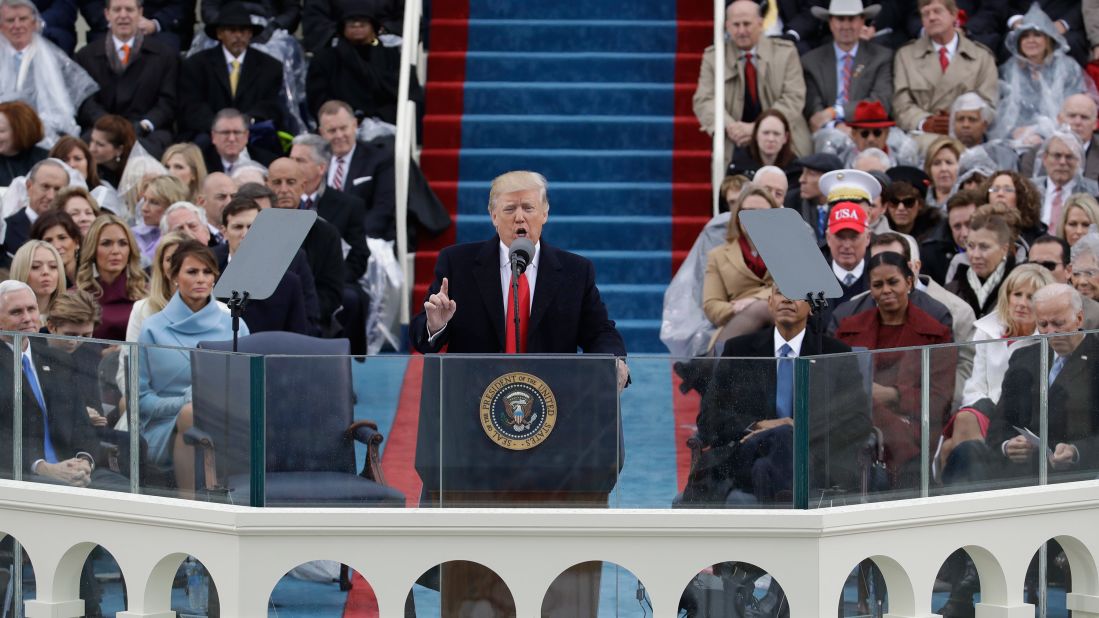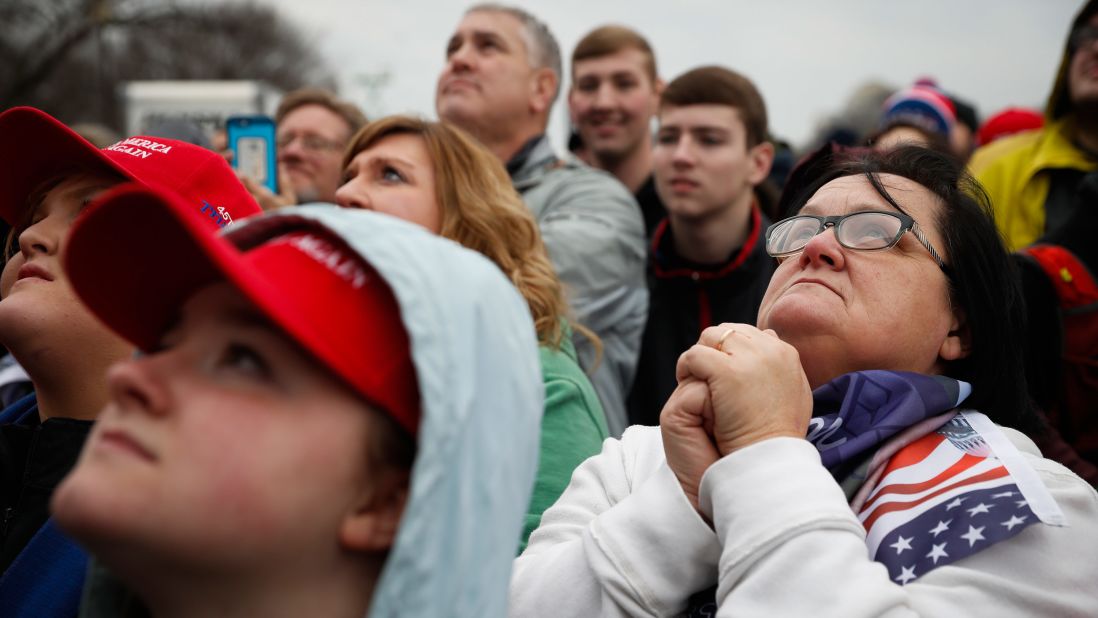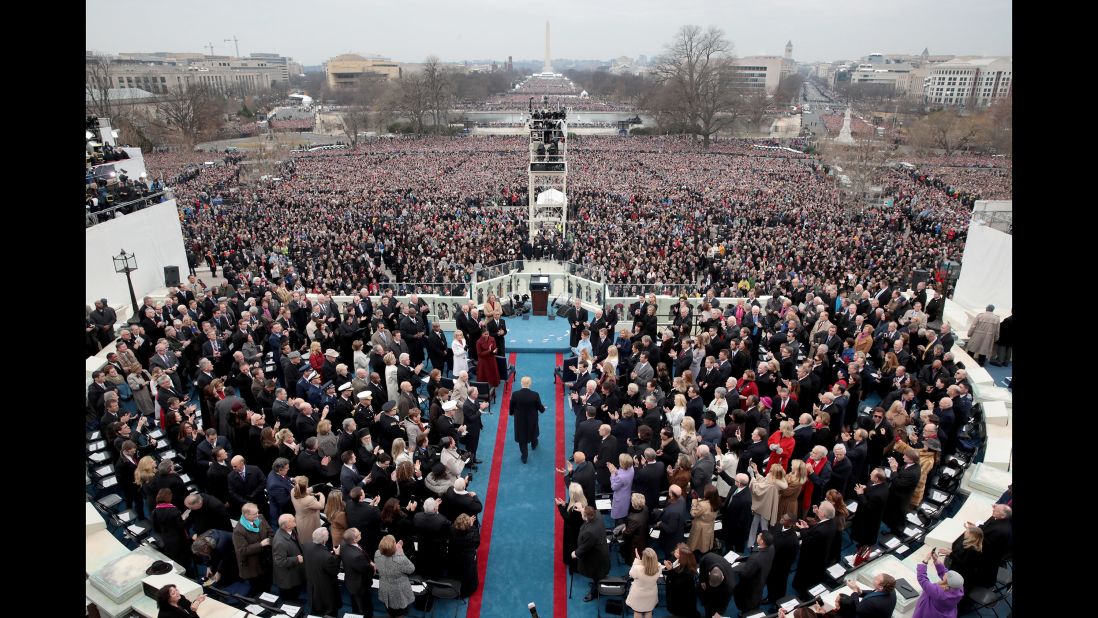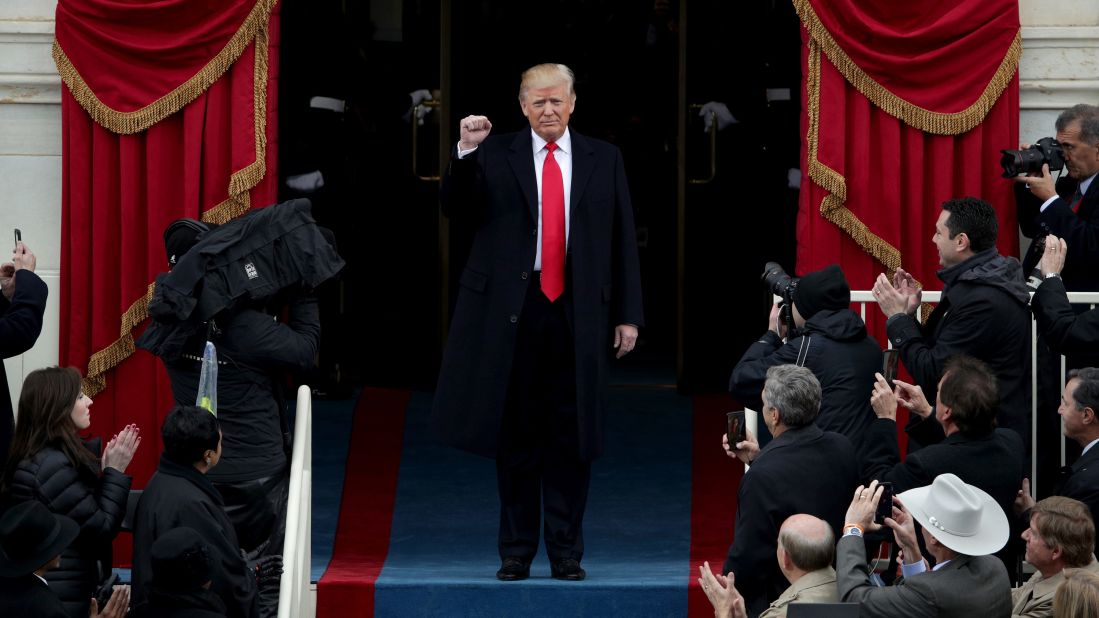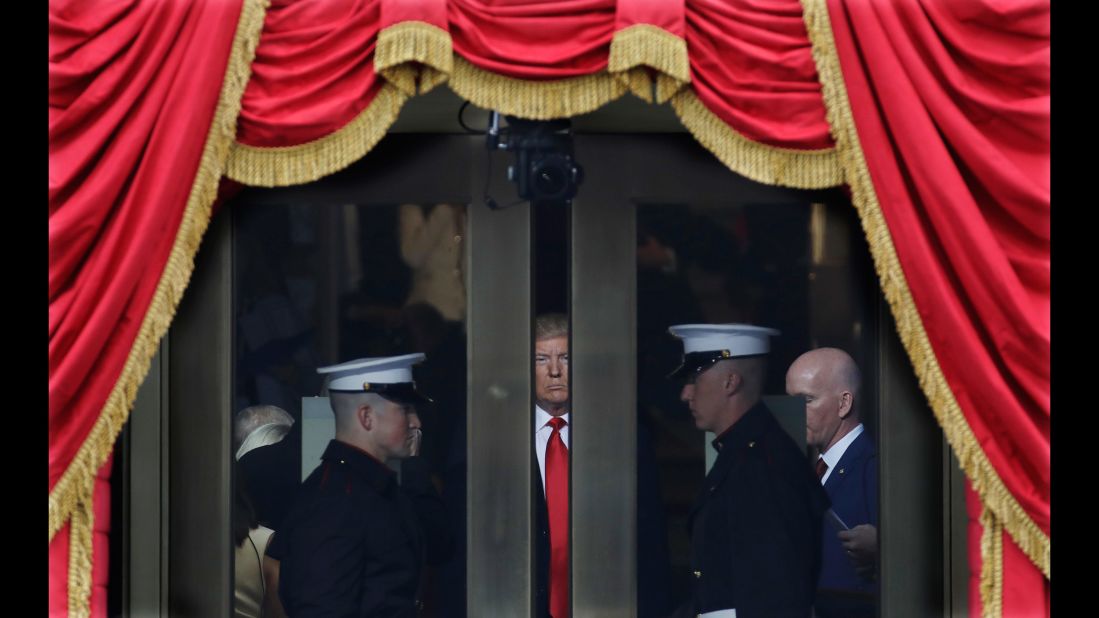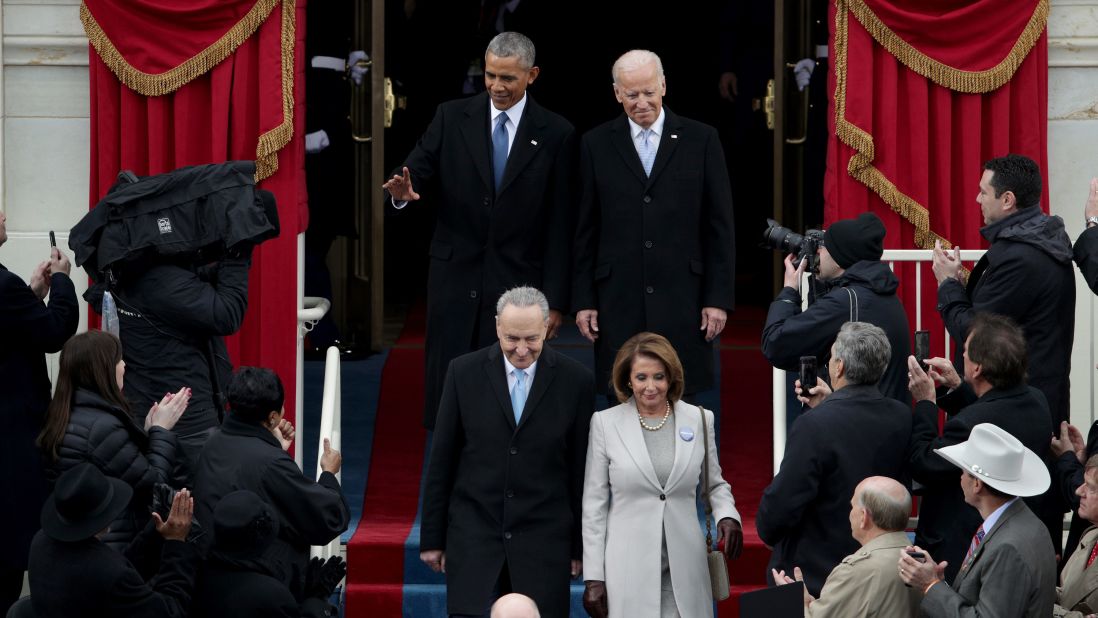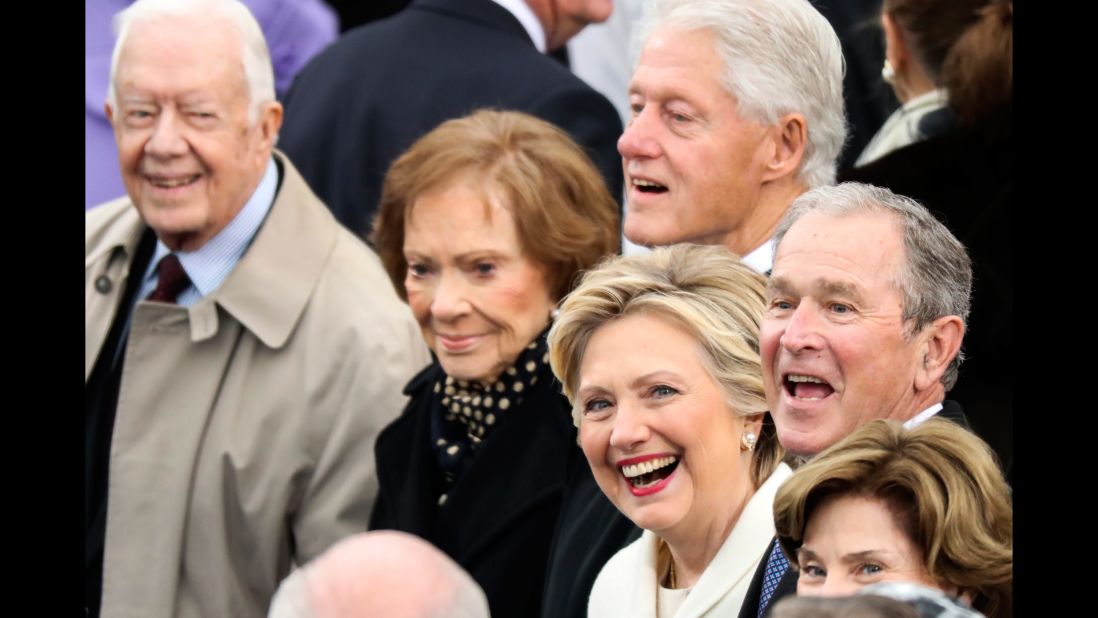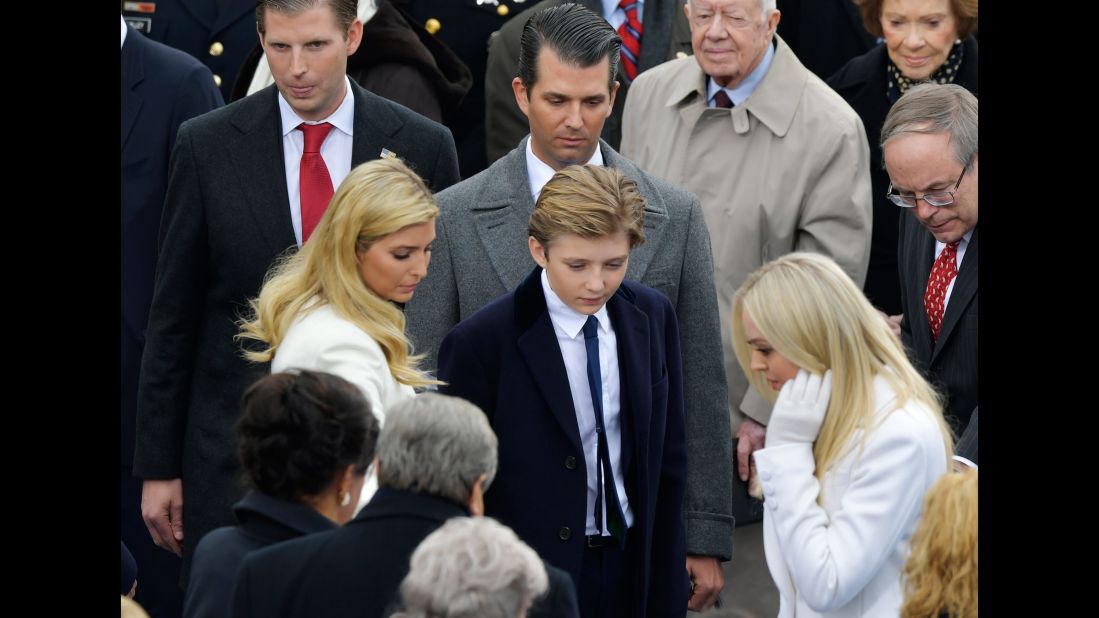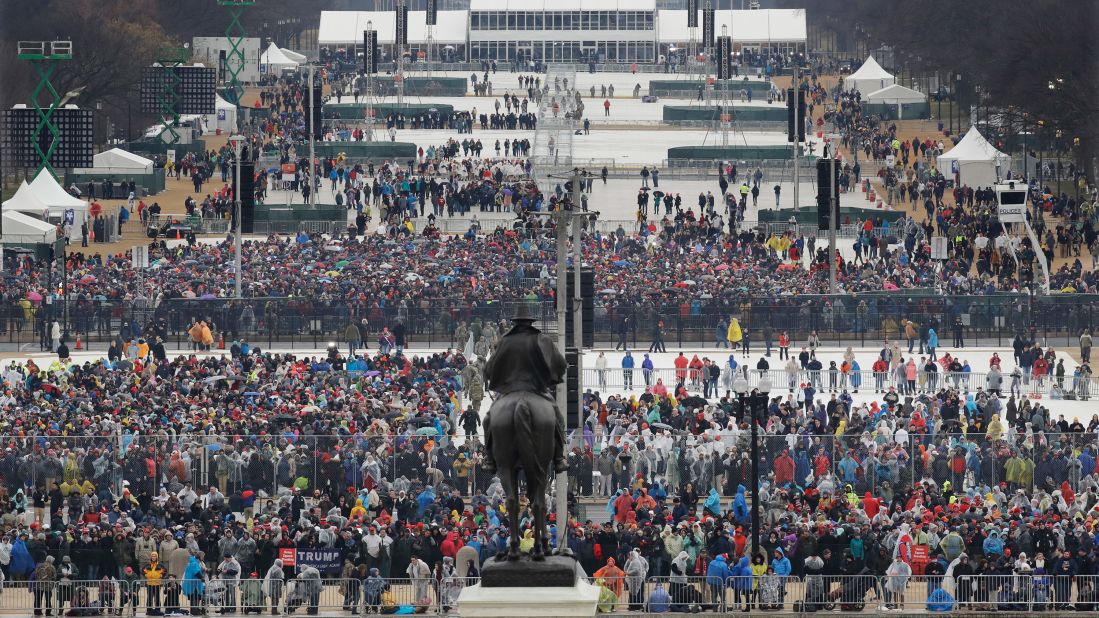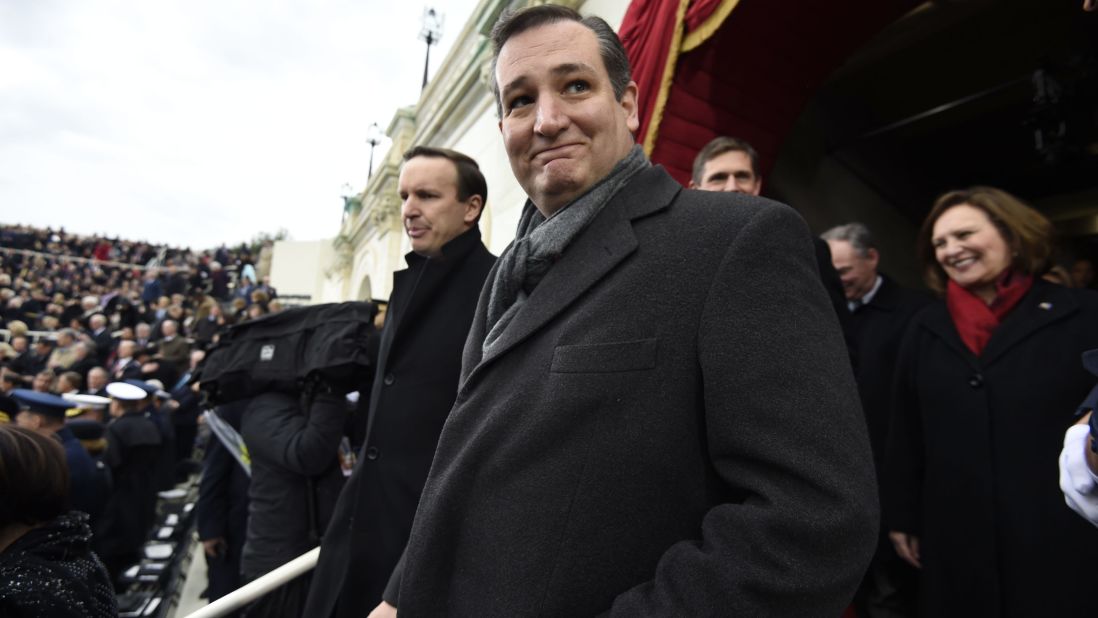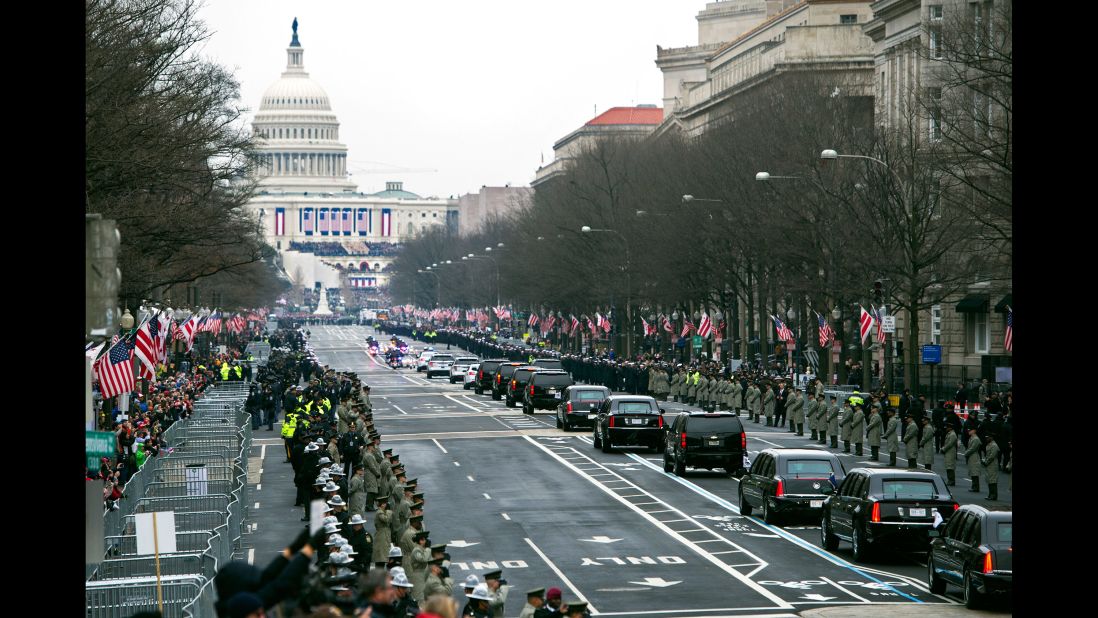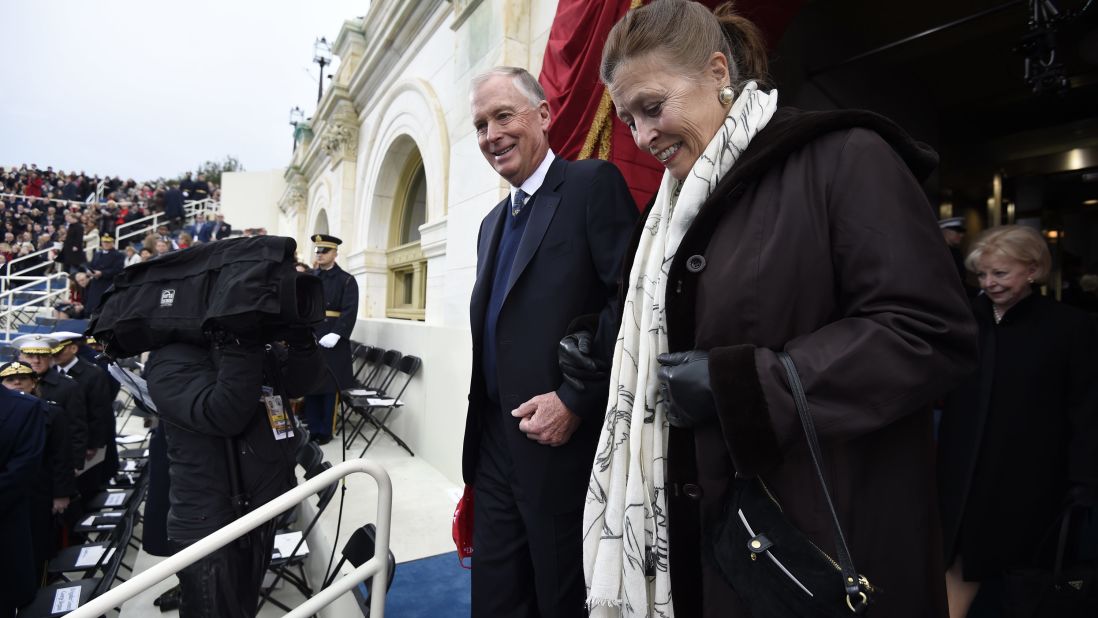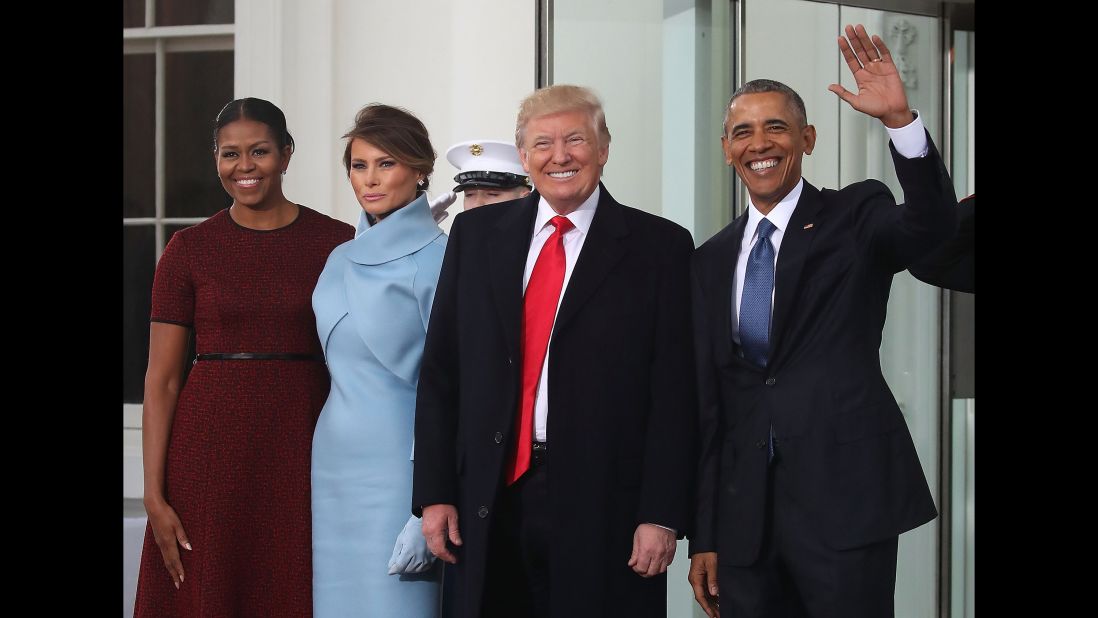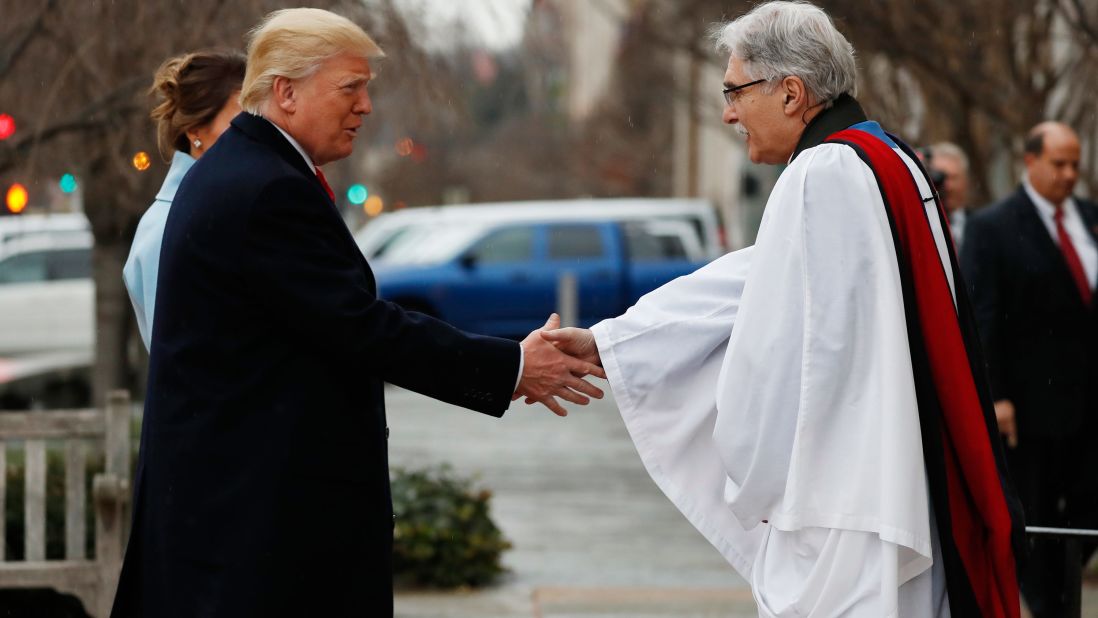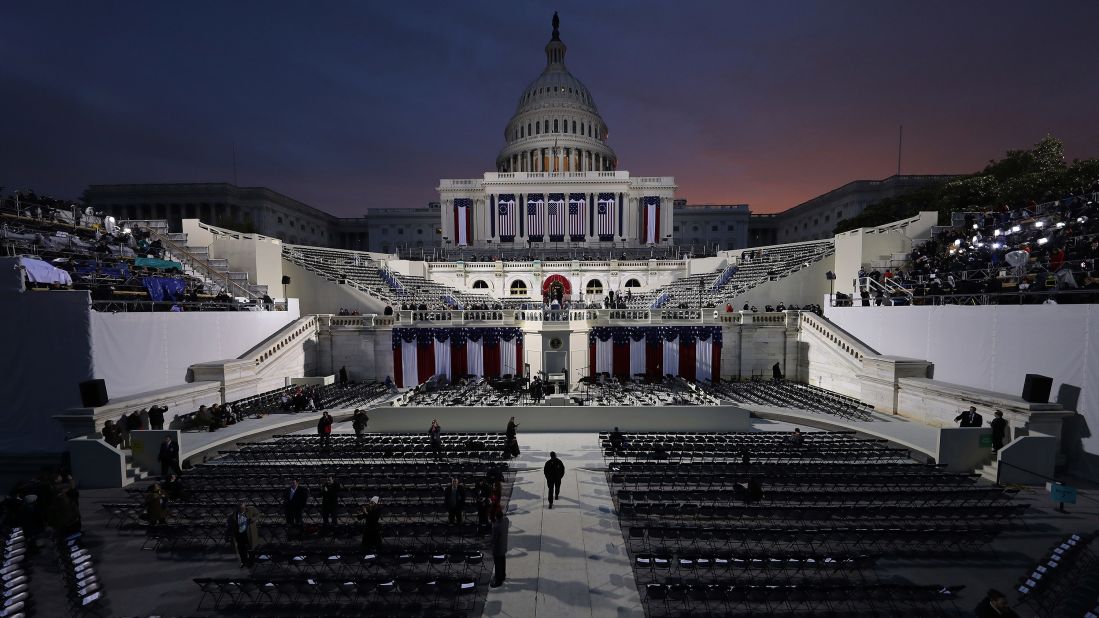 Donald Trump's Inauguration Day
"Believe me, we're going to have a lot of trade deals," he said. "Mitch, don't worry about it. They're going to be one on one. They aren't going to be one mashpot."
And he signaled to Republicans he was ready to take immediate action on replacing the Affordable Care Act, at the same time admitting he had discussed with Ryan a plan to delay action for two years.
"I think we have no choice. We have to get it going," he said. "If we waited two years, it's going to explode like you've never seen an explosion. Nobody is going to be able to afford it. It's a disaster."
For mainstream Republicans, Trump's remarks were a welcome departure from his preoccupation with the crowd size at his inauguration last week or his rehashing of debunked claims of voter fraud.
In his first meeting with lawmakers at the White House on Monday, Trump repeated baseless claims that millions of votes were cast illegally in November's election, which he has not been able to provide any evidence for his allegation. Some in the room said they were surprised Trump maintained his insistence on the matter, hoping he'd move on now that he's in office.
Trump avoided mentioning the false voter fraud Thursday, saying only he would work toward keeping "the ballot box safe from illegal voting." But he was slated to sign an executive action at the White House later Thursday tasking his administration with investigating the claims of widespread illegal voting.
Trump was originally scheduled to take questions from lawmakers following his half-hour remarks. But he departed shortly after his speech ended, leaving no time for queries from members of his party. Spicer said he was "running way behind" and needed to return to Washington.
Trump will rely on Republican members of Congress to advance areas of his agenda that aren't possible by executive action, like appropriating funds for the border wall and making changes to laws governing refugees and visas.