Editor's Note: Leon Fresco was the head of the US Department of Justice's Office of Immigration Litigation under President Barack Obama from 2014-2016 and one of the key Senate staff negotiators who drafted the immigration reform act of 2013. The opinions expressed are his own.
Story highlights
Leon Fresco: Administration has an opportunity to unite Republican, Democrats around comprehensive immigration reform
Republicans can win on the enforcement front and Democrats can secure amnesty for illegal immigrants currently living in the US
After campaigning on a promise to terminate the Deferred Action for Childhood Arrivals (DACA) program, White House officials now say that placing over 700,000 young people in immigration limbo is no longer a top priority. Instead, they will focus limited enforcement resources on criminals and national security threats.
This sensible change in focus, for as long as it might endure, provides an opportunity to contemplate what else may be possible regarding immigration policy during the next four years.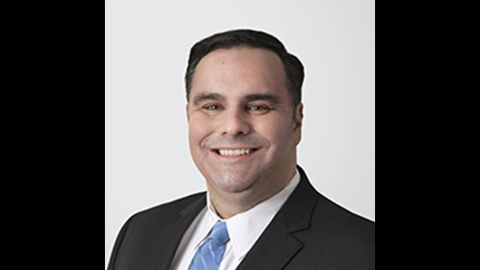 The new administration has made several promises on immigration that everyone is familiar with by now, including building a border wall and making Mexico pay for it; addressing existing legal impediments to removing criminal noncitizens; strengthening the process for screening and vetting foreign nationals for terrorism concerns; and ending abuses of foreign worker programs.
Conventional wisdom says that each of these issues will soon be subject to contentious debate in Congress, likely resulting in a legislative stalemate. Lack of progress on these fights might then lead the administration to take unilateral action on these issues (some of which it has already started to take), which would then lead civil rights groups and corporations to file federal litigation challenging these actions. And this would result in a lot of effort being expended in return for very little progress.
But it doesn't have to be this way.
Fortunately for Republicans and Democrats, and for the country, there is a simpler way for this administration to make good on all of its promises. The answer is to pass a comprehensive immigration reform bill that includes bipartisan compromises to accomplish the thrust of each of Trump's enforcement promises, but also provides that once the President (or his successor) declares that these things have been accomplished, lawful permanent residency will be provided for all of the undocumented, law-abiding individuals currently living in the United States.
Before this idea is dismissed as fantasy proffered by a naïve writer, consider that congressional Republicans have said that they support four principles for immigration reform: securing the border, enforcing our existing laws, encouraging legal immigration and giving people currently here illegally the ability to earn legal status.
According to congressional Republicans, the only asserted obstacle to passing such a bill in the past was that President Obama was an untrustworthy partner on immigration. But now this impediment is gone. Republicans seemingly trust this President to keep his promises on enforcement. Therefore, why not pass a bill that actually accomplishes Republicans' previously stated objectives on immigration – with the knowledge that Democrats' stated objectives will not occur unless and until enforcement goals have been achieved.
There are many good reasons for both Republicans and Democrats to compromise on this approach. First, for Republicans, this approach is the only guaranteed way of assuring that taxpayers do not have to pay for tens of billions of dollars of enhanced border and interior enforcement. And while the Senate's comprehensive bill of 2013 would have spent nearly $40 billion on additional enforcement, entirely paid for by foreign nationals and companies using the immigration system, Republicans didn't trust Obama to actually implement this part of the bill. They claimed he would find a sneaky way around it and go straight to amnesty.
That bill also focused on securing the border through greater personnel (nearly 20,000 more border agents) and technology. If Congress now wants to shift some of the $40 billion from personnel to infrastructure (i.e. a fence, or even a wall), this can be the subject of negotiation.
Second, no immigration bill will pass unless it is comprehensive. Contrary to popular belief, Democrats have now become accustomed to explaining that, in their view, enforcement-only approaches will unnecessarily cost taxpayers billions of dollars, cause needless harm and separation to families who have been here for decades and lead to massive disruptions in the economy and further exploitation of illegal workers. No amount of pressure on red-state Democrats will likely change this calculus.
Democrats should support compromise legislation that prevents the deportation of undocumented individuals who are already living here and have clean criminal records, but does not confer actual lawful immigration status to anyone until after all of the bill's enforcement metrics have been achieved. Once the enforcement metrics have been met, the individuals protected by the bill could earn the right to receive permanent residency in the United States.
Get our free weekly newsletter
Sign up for CNN Opinion's newsletter.
It is in Democrats' interest to support this legislation because it will immediately alleviate the fear and uncertainty that is affecting the immigrant community while ensuring that legitimate concerns about preventing future waves of illegal immigration are finally addressed to the satisfaction of the very voters Democrats are trying to win back.
The choice is clear: Keep fighting the same battles of the past, or work together to achieve everyone's stated goals. Hopefully, collaboration will prevail over combat.