Story highlights
Army Corps had approved the Dakota Access pipeline before halting the project
In 2015, Obama rejected the Keystone proposal, ending a seven-year fight
With one swipe of the presidential pen, the Dakota Access and Keystone XL pipelines were back on the agenda, marking the realization of protesters' worst fears about what a Donald Trump presidency means for the environment and the controversial energy projects.
Trump signed executive actions Tuesday to advance the approval of the pipelines – one of which, the Dakota Access, was recently stalled, while the other had been killed by the State Department and White House in 2015.
The proposed $3.7 billion Dakota Access Pipeline was slated to stretch 1,172 miles through four states – from North Dakota into South Dakota, winding through Iowa and ending in southern Illinois – moving 470,000 barrels of crude oil a day across the Midwest. It is completed except for a contested portion under North Dakota's Lake Oahe, half a mile upstream from the Standing Rock Sioux tribe's reservation.
The $8 billion Keystone XL Pipeline was proposed to stretch nearly 1,200 miles across Montana, South Dakota, Nebraska, Kansas, Oklahoma and Texas, carrying more than 800,000 barrels of carbon-heavy petroleum daily from Canada's oil sands to refineries on the Gulf Coast.
With debates looming, and protests quickly mobilizing, how did the nation get to this point?
Proponents of both projects tout their economic boon. Supporters say the Dakota Acess pipeline would decrease American reliance on foreign oil. Opponents cite environmental concerns, such as contamination due to breaches and eventual greenhouse gas emissions, and destruction of Native American land and burial sites.
History of the Dakota Access Pipeline
The US Army Corps of Engineers approved the project and granted final permits in July to the dismay of environmentalists and the Standing Rock Sioux.
The tribe quickly sued the corps, claiming the pipeline threatens its "environmental and economic well-being, and would damage and destroy sites of great historic, religious, and cultural significance."
The Army Corps of Engineers has declined to comment, citing pending litigation.
Photos: North Dakota pipeline protests
Photos: North Dakota pipeline protests
Photos: North Dakota pipeline protests
Photos: North Dakota pipeline protests
Photos: North Dakota pipeline protests
Photos: North Dakota pipeline protests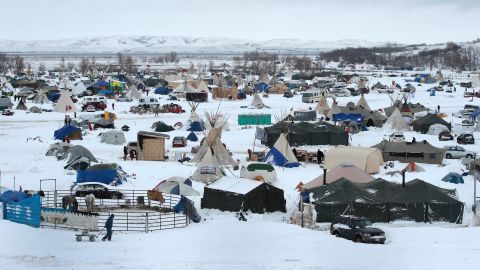 Photos: North Dakota pipeline protests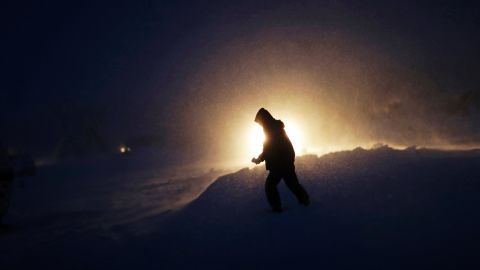 Photos: North Dakota pipeline protests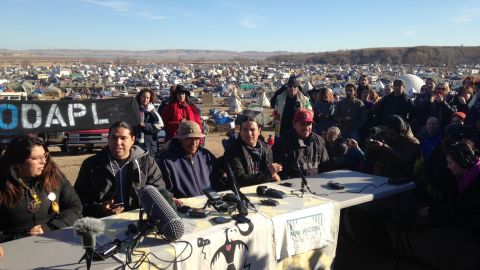 Photos: North Dakota pipeline protests
Photos: North Dakota pipeline protests
Photos: North Dakota pipeline protests
Photos: North Dakota pipeline protests