Story highlights
Large crowd fill downtown Washington
Marches also unfold in cities across the country and the world
(CNN) —
Marches for women's rights in the United States and around the world amounted to a remarkable protest against Donald Trump on his first full day in office.
The question going forward is whether the marches are simply a cathartic moment for people upset over Trump's election victory or a more enduring opposition movement.
While the mood at the main march in Washington was mostly jovial, the day underscored some of the challenges facing the left in the aftermath of Trump's victory. It was not immediately clear what political impact the marches would have on the Trump administration or Republicans in Congress. Trump didn't address the march during remarks he delivered Saturday afternoon at CIA headquarters in Virginia.
One central hurdle for protesters: their effort to draw attention to so many different political priorities. Even the signs they carried reflected the diversity of their agendas.
Some were there advocating for Black Lives Matter movement while others aimed to bring attention to reproductive rights. Some focused on the fight for equal pay and their opposition to the rollback of former President Barack Obama's health care law.
Differing approaches
They also differed in their approach to influencing the new administration. Some women wore blue and white sashes that said "dissent is patriotic." Homemade signs and rainbow flags bore symbols of peace and love – others emblazoned with the printed message "Women Won't Back Down."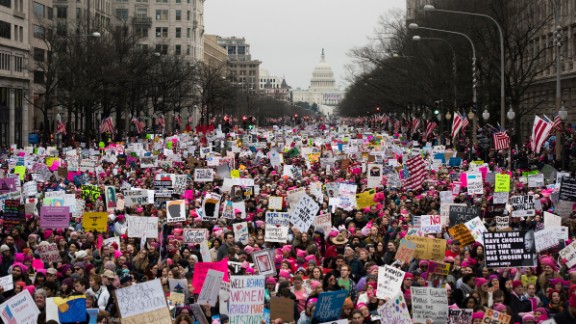 Photos: Women's March on Washington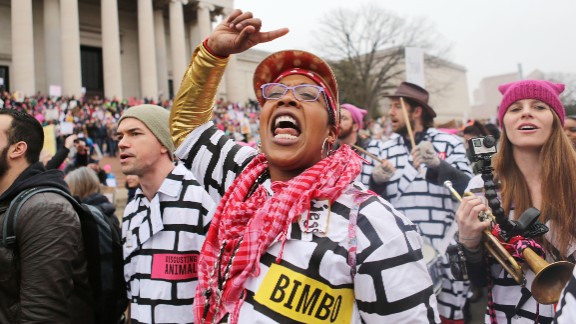 Photos: Women's March on Washington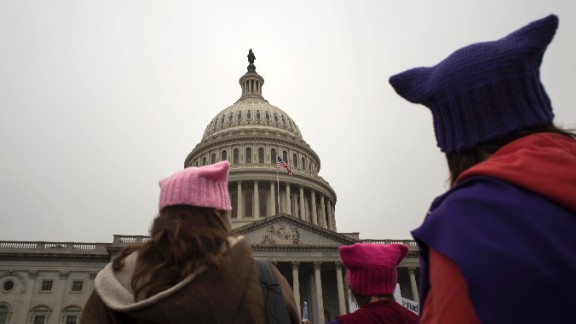 Photos: Women's March on Washington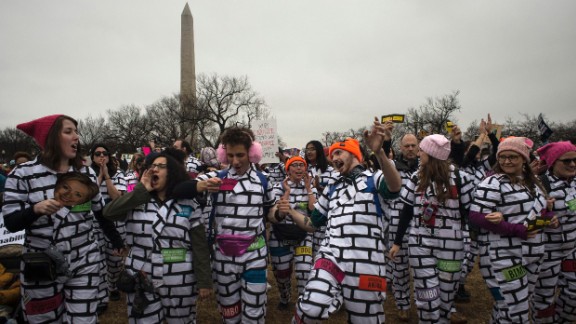 Photos: Women's March on Washington
Photos: Women's March on Washington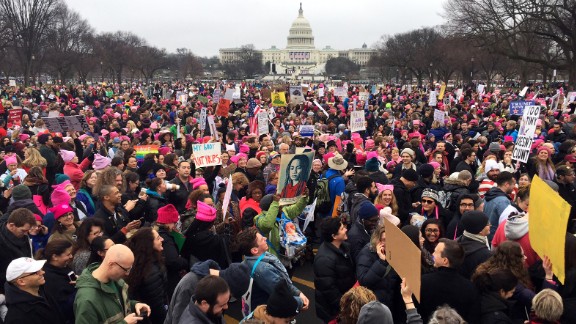 Photos: Women's March on Washington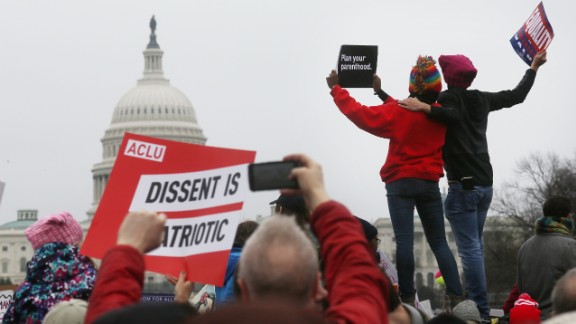 Photos: Women's March on Washington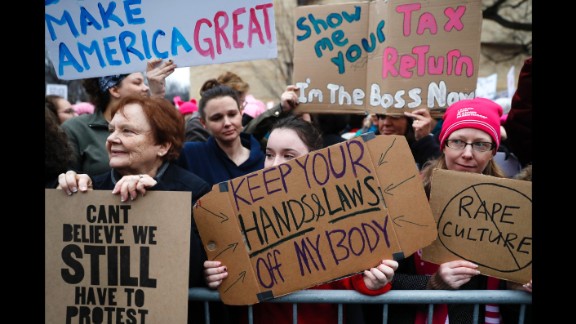 Photos: Women's March on Washington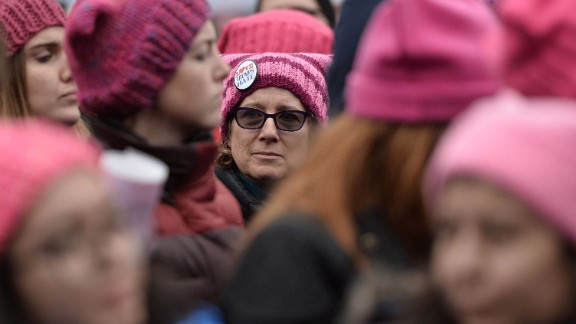 Photos: Women's March on Washington
Photos: Women's March on Washington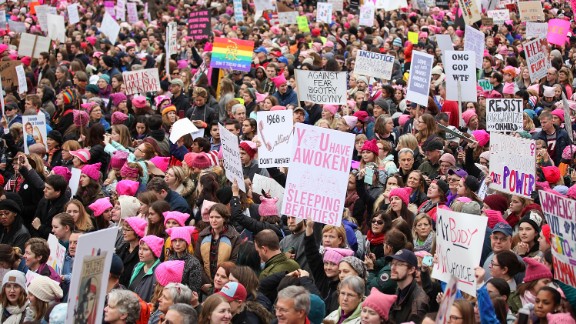 Photos: Women's March on Washington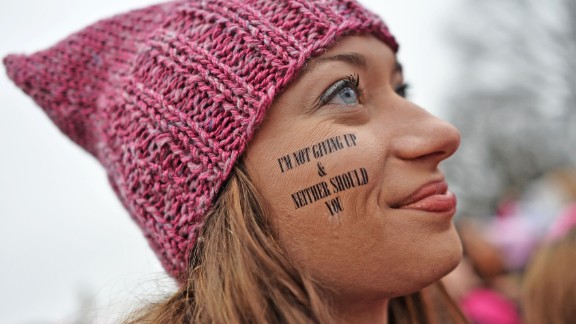 Photos: Women's March on Washington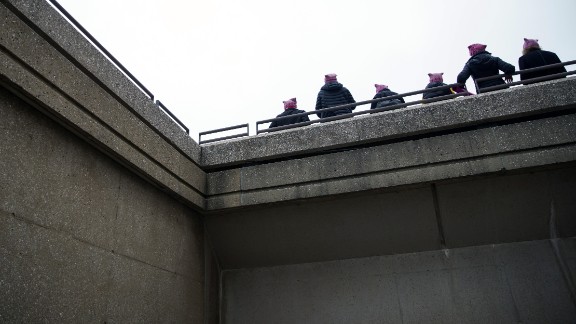 Photos: Women's March on Washington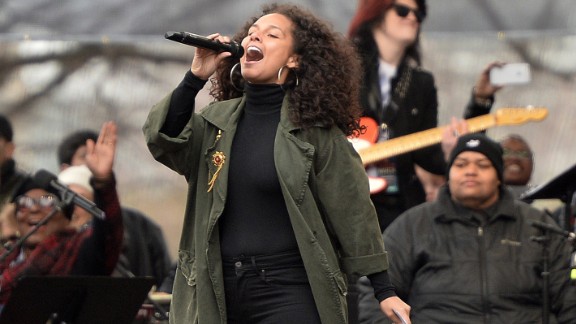 Photos: Women's March on Washington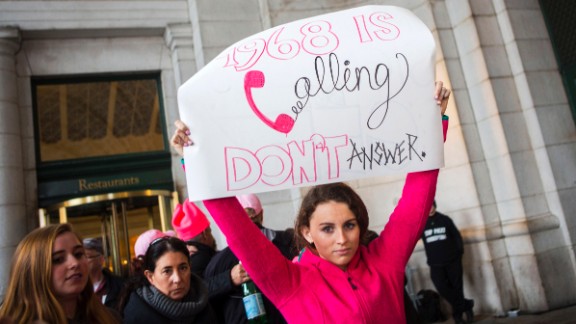 Photos: Women's March on Washington
Photos: Women's March on Washington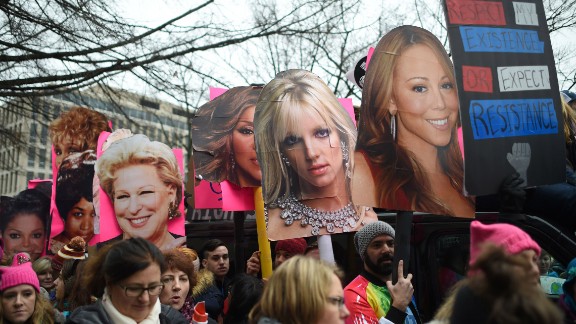 Photos: Women's March on Washington