(CNN) —
President Donald Trump was sworn in Friday. CNN contributors and analysts offered these assessments of the 45th president's inauguration. The opinions expressed in these commentaries are solely those of the authors.
Lanhee Chen: Trump's message – I won't change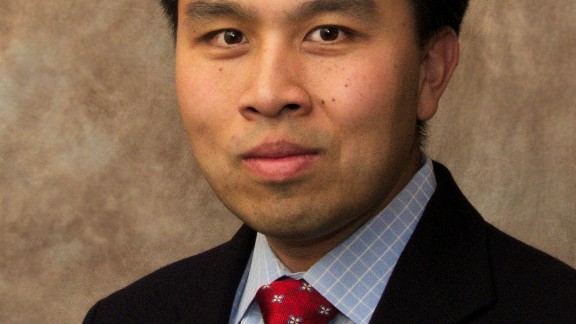 Lanhee J. Chen
Donald Trump's inaugural address was classic Trump. It showed remarkable consistency with the themes and language that he used on the campaign trail last year – up to his closing assertion that we will "make America great again." And it reiterated the basic policy promises that he made during his campaign: a tough stance on immigration; an "America first" foreign policy; and a deep skepticism toward free trade.
Trump reminded us that he isn't a garden-variety Republican. And showed that he will be willing to break from his party's orthodoxy when it clashes with his populist sensibilities.
The speech was indeed targeted at those who supported him during the campaign, but it also sent a strong and important message to those who did not – the message that we should not expect Trump to change just because he's been sworn in as our new president.
Lanhee J. Chen is a CNN political commentator and the David and Diane Steffy Research Fellow at the Hoover Institution at Stanford University. He served as the policy director on Mitt Romney's 2012 presidential campaign and was a senior aide at the US Department of Health and Human Services during the George W. Bush administration.
Roxanne Jones: America's other face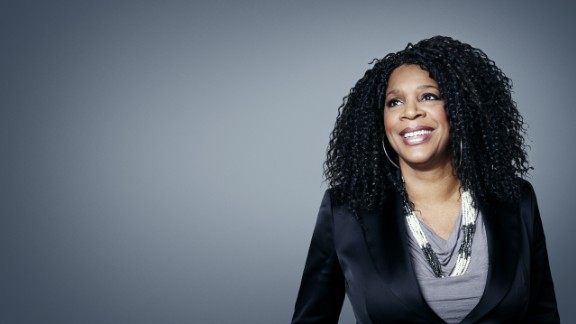 CNN
No day in our nation feels more patriotic than Inauguration Day – the Marine Marching Band, the past presidents, politicians and power brokers braving the cold to flock to our nation's capital. But it was hard not to look at the sea of white faces in the crowd, gathered for President Donald J. Trump's swearing-in, and not see represented a shockingly different America than we saw on this same day eight years ago when President Barack Obama was sworn in. In fact, this was the whitest inauguration I've witnessed in my lifetime.
Still, I believe Trump when he said we are all one nation with one home, one heart and one shared destiny. Harder to believe his vow to end "right now"crime, drugs, failing schools and political corruption. Trump promised to bring back jobs, build new airports, tunnels and roads. Lofty words for a pep rally, but any realistic person knows no president can wave a magic wand and fix all of these problems immediately – especially if we spend all of our time focusing on the politics of protectionism and fearing our neighbors around the world because they don't look or pray like us.
Politics aside, I want President Trump to make me proud. We all deserve this. But on this rainy winter day, somehow it seemed ominous that instead of looking toward America's bright future with optimism, nearly every speaker focused on how we were witnessing "a peaceful transition of power," as if this is the best thing we can offer the world on this day. We'll have to do much better than that if we seek to Make America Great Again.
Roxanne Jones, a founding editor of ESPN Magazine and former vice president at ESPN, has worked as a producer, reporter and editor at the New York Daily News and The Philadelphia Inquirer. Jones is co-author of "Say it Loud: An Illustrated History of the Black Athlete." She talks politics, sports and culture weekly on Philadelphia's 900AM-WURD.
Ruth Ben-Ghiat: Trump's authoritarianism was showing today
CNN
If anyone had doubts about President Trump's authoritarian nature and intentions, the inaugural speech should set them at rest. Over and over, Trump communicated that this transition is not like others we've known: January 20, 2017 marks the start of a New Era, one unburdened by memories of the past. In fact, less than half hour after he was sworn in, the US Government webpages on climate change and LGBT Workplace Rights Advancement Report disappeared. It's a clue as to what to expect from Trump's administration: an assault on the causes and movements that don't conform to Trump's ethno-nationalist vision of what's good for our country.
Trump positioned himself as a populist above all party politics – a red flag of authoritarianism, and another sign that the GOP was simply his vehicle to get into power. This speech warned all Americans that starting "right here and right now" things will be different. It's the kind of talk that seeks to intimidate, and it conforms fully to the culture of threat Trump's been putting into place through his tweet-attacks on ordinary citizens and large corporations alike.
Our job? To resist going silent in the face of aggression. To practice in our daily lives the compassion and rectitude that seems absent from our new President's character. We are better than this. The burden's on us to show it.
Ruth Ben-Ghiat is a frequent contributor to CNN Opinion and a professor of history and Italian studies at New York University. Her latest book is "Italian Fascism's Empire Cinema." The opinions expressed in this commentary are solely those of the author.
Mark Bauerlein: A restoration of popular will
Courtesy Mark Bauerlein
Well, the unthinkable is complete – that is, the unthinkable as seen by my professor colleagues across the country and by millennials on campus and off. President Trump's inauguration speech likely only confirmed their incredulity.
He didn't soften one bit – no toning down, no conciliation. A "small group" of DC politicians have sold out the American people, he thundered. They have pursued their own interests and ignored the citizens they were supposed to represent, but "you will never be ignored again," he promised. They have enriched the world and impoverished their own constituents, but "a nation exists to serve its citizens," not the citizens of other countries.
The contentious manner doesn't bother me. It is necessary to the great civic meaning of America. As Walt Whitman put it 160 years ago, "The genius of the United States is not best or most in its executives or legislatures … but always most in the common people." He praised "the terrible significance of their elections – the President's taking off his hat to them, not they to him."
President Trump is squarely in this tradition. In the last half century, the sovereignty of the people has steadily been eroded by unelected judges and government bureaucrats. They feel that the government increasingly tells them what to do and what to think.
Trump is a restoration of popular will, and the evidence of today's words shows that he isn't going to curb his anti-establishment populism one bit.
Mark Bauerlein is a professor of English at Emory University, senior editor of the journal "First Things" and author of "The Dumbest Generation: How the Digital Age Stupefies Young Americans and Jeopardizes Our Future; Or, Don't Trust Anyone Under 30."
Yascha Mounk: Populism in the flesh