Story highlights
Bouchard plays Friday at Australian Open
Canadian feels she's playing good tennis
Could face world No. 1 Kerber in 4th round
Eugenie Bouchard had it all. A top-10 player, advertisers and brands queued up to work with her and millions of social media followers hung on her every word.
And then came the fall – her ranking and confidence plummeted, there were problems with her entourage, she suffered a concussion at the US Open and Bouchard said she was so nervous prior to matches she didn't eat properly.
But after a tumultuous two years, Bouchard is playing good tennis again though even that comes with complications.
"I feel better with my game now than I have in a while," Bouchard said at the Australian Open following her second-round win Wednesday against Peng Shuai.
"I think that's why I was a little bit nervous because I feel like I'm playing well and I could have chances to do well in any match I play.
"So I therefore put more pressure on myself, which leads me to play bad again. It's a vicious cycle."
READ: Djokovic stunned by Istomin
READ: Meet tennis' answer to the Fockers
READ: Federer makes victorious slam return
Coaching changes
Although Bouchard is still battling mental demons, then, the outlook is significantly rosier than 12 months ago for the Montreal native who was named the world's most marketable athlete in 2015.
Bouchard warmed up for the Australian Open by defeating three top-30 players at a tournament, the Sydney International, for the first time since making the Wimbledon final in 2014.
The world No. 47 also appears to be in a good place with the man currently guiding her, Thomas Hogstedt. That's after using half-a-dozen coaches in the last four years and swapping management companies twice during that span.
Hogstedt was one of those coaches who had already guided Bouchard, still only 22 despite seemingly already having two careers in one.
He became available after splitting with American Madison Keys in a surprise development, since the American – part of Bouchard's generation – reached the top 10 in 2016.
If Bouchard defeats big-serving American CoCo Vandeweghe on Friday in Melbourne, it would mark only the second time in the last eight majors she'll have advanced past the third round.
In all likelihood it would mean Bouchard encountering the world's top-ranked player, Angelique Kerber, in a blockbuster fourth-round affair.
READ: Lucky loser hits jackpot after scary fall
READ: Taste of real world revives tennis pro's career
READ: Spin king loves life on the road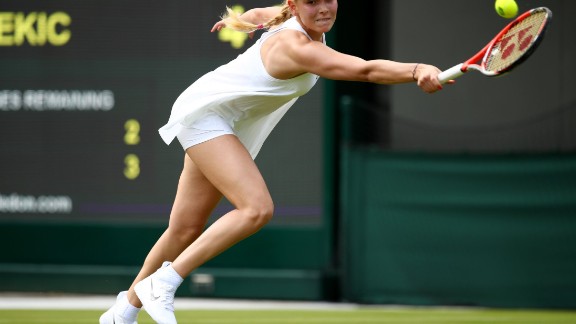 Photos: Floaty dress causes a stir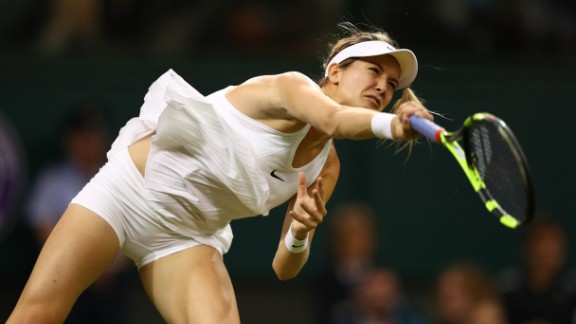 Photos: Floaty dress causes a stir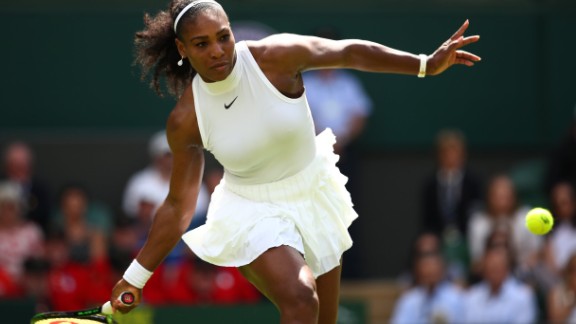 Photos: Floaty dress causes a stir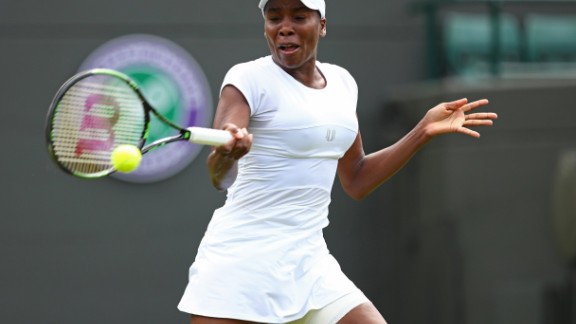 Photos: Floaty dress causes a stir
Photos: Floaty dress causes a stir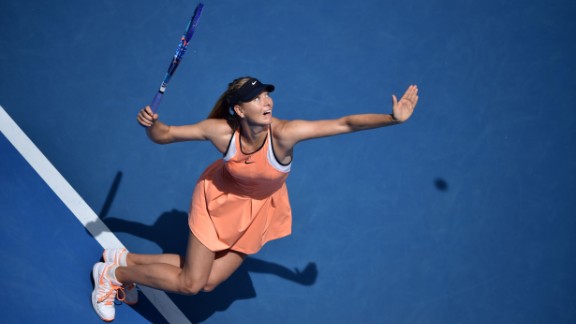 Photos: Floaty dress causes a stir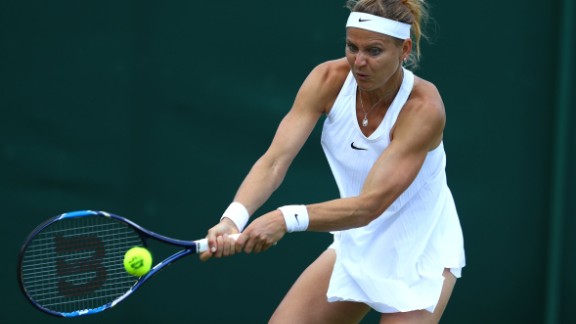 Photos: Floaty dress causes a stir
'Not thinking about the past'
While pondering future matches isn't in the guidebook for most players, looking ahead, generally, is something Bouchard prefers nowadays instead of peering in her rear-view mirror.
"I'm not thinking about the past any more, the good results, the bad results," said Bouchard.
"I'm tired of talking about it, I'm tired of thinking about it," said Bouchard. "For me it's just about right now and looking forward and trying to be a better player.
"Trying to be a better player than I was at my best a couple of years ago because everyone improves with every year. I don't want to be how I was in 2014. I need to be better than that right now."
Have your say on our Facebook page
'Great athlete'
Sylvain Bruneau, her Fed Cup captain, didn't need to be convinced that Bouchard would return to the top 20 – her goal "whenever" – and even higher.
"I'm very confident and that has nothing to do, to be honest with you, with her doing well last week and this week," he told CNN.
"Even when she was let's say struggling and not playing her best and having some difficulties and challenges, I was very confident she was going to somehow at some point get back to the top.
"I've always believed in her. I've believed in her in different levels, as a competitor, I believe in her game and I think she's a great athlete. When her mind is on the right place she is an extraordinary player."
An extended stay for Bouchard in Melbourne would harken memories of 2014 when she made the last four with fan club the "Genie Army" in tow. It served as a springboard for her results at the French Open – a semifinal that she l