Story highlights
Incoming and outgoing first ladies traditionally ride together to the swearing-in ceremony
For Michelle Obama it will be a final hurdle as first lady; for Melania Trump, it will be a first
Edith Bolling Galt Wilson, the most powerful first lady in history, ran the White House after President Wilson suffered a stroke eighteen months before he left office.
In 1917 she became the first-ever first lady to accompany her husband in the carriage ride to the Capitol. In a trip that takes a matter of minutes but has often felt like hours for those who came before them, Michelle Obama and Melania Trump will likely find themselves traveling in the same car. They will be apart from their husbands on the ride from the White House to the Capitol for the swearing-in ceremony. The first lady's office has not confirmed this, but it would be a notable break with tradition if they did not.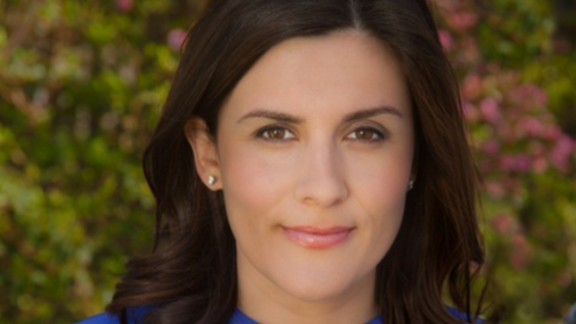 katebrower.com
Much attention is given to the president and his relationship with his successor but not as much is known about the first lady and her relationship with the woman who is taking over the East Wing.
The Obamas both have legacies they want to protect and even though the East Wing transition is often easier – Laura Bush staffers handed over binders of helpful information to Michelle Obama's staffers after the election – sometimes it can be fraught.
Michelle Obama is relieved to be done with her tenure as first lady but this will be one last hurdle. For Melania Trump it will be an introduction to the sometimes strange rituals of Washington.
Given how personal and polarizing this election has been, it stands to reason that the ride will be awkward. But Michelle Obama's first chief of staff, Jackie Norris, told me she predicts "nothing but niceties" on Inauguration Day because, she says, Michelle Obama "can make even her enemies feel loved."
There are only five women, including the woman she will be sitting beside in that limousine, who are alive today that understand the feelings of trepidation Melania Trump must be facing.
"Who knows," Norris said, "maybe they'll end up talking about a lightbulb in the bathroom not working." In her diary, Lady Bird Johnson described her conversation during the 1969 ride with Pat Nixon as completely "trivial."
Lady Bird mentioned the weather. "I'm so happy it didn't sleet today." Pat replied, "We might get lucky and have no rain." A car packed with Secret Service agents separated them from the car their husbands shared. Lady Bird and Pat had made the same trip eight years earlier, when Pat was leaving Washington as the wife of the vice president and Lady Bird was taking her place.
The ride taken in 1981 by Nancy Reagan and Rosalynn Carter, who was furious that her husband had lost his re-election campaign in a landslide amid the Iran hostage crisis, was less awkward and more outright intense. The Iranians had finally decided to release the hostages but they kept the planes with the returning Americans waiting on the runway so that, in a final jab at Jimmy Carter, they would not clear Iranian airspace until after Ronald Reagan became president at noon.
Rosalynn was furious and knew that Reagan would get the credit for the hostage's release. Nancy remembered how awkward the ride to the Capitol was. "Rosalynn just looked out the window and didn't say a word. I didn't know what to say, so I kept quiet, too. Fortunately, it's a short ride."
When a 46-year-old Bill Clinton unseated 68-year-old George H.W. Bush, Bush's wife, Barbara was clearly devastated by the loss, in part because she truly loved living in the White House. Never one to mince words, Barbara described her ride with Hillary Clinton in her memoir.
"The conversation was relaxed and easy as we talked about the long day ahead. It could have been an awkward time, but I think we were both determined it would not be." But, she said in a not-so-slight dig, when Clinton was inaugurated she felt "a lesser man by far had won the election."
Get our free weekly newsletter
By all accounts, Laura Bush and Michelle Obama developed a very pleasant relationship during the transition, as pleasant as one could be given that Barack Obama ran, in part, against Bush's legacy. Laura invited Michelle for two separate tours of the White House, one with just the two of them and another with Michelle's daughters and her mother, Marian, who moved into a third-floor suite at the White House. The morning of the inauguration, Michelle broke with protocol and handed Laura a leather-bound journal inscribed with a quote from Louis L'Amour, a novelist who wrote about the Wild West: "There will come a time when you believe everything is finished. Yet that will be the beginning."
She included a pen engraved with the date of the inauguration so that Laura could start working on her memoirs. Laura's subsequent book, Spoken from the Heart, would become required reading for Michelle's East Wing staffers.
A day after leaving Washington, Barbara Bush wrote in her diary: "What a difference twenty-four hours make. We awakened at our usual time of 5:30 a.m. – but we had no bell to ring and no butlers. We got up, walked and fed the dogs, picked up the papers, and carried coffee upstairs to read in bed."
A new chapter had begun, as it soon will for the Obamas – and for the Trumps.