Story highlights
Online abuse coming from angry gamblers
Women targeted more than men
Online tennis betting has surged
(CNN) —
Nicole Gibbs was only 17 and climbing the junior tennis rankings when the online abuse began.
What started with a few aggressive messages on her Facebook page following some of her junior matches continued sporadically when she played college tennis at Stanford University in California.
But it wasn't until 2013, the year she turned professional, "when the attacks really began pouring in," Gibbs told CNN.
When a straight-sets loss in the first round of the 2016 Moscow Open to the higher-ranked Russian Ekaterina Makarova in October led to a stream of hateful messages, the American posted a screen grab of it on her Twitter account.
"Warning: not suitable for children. Or anyone, really. This stuff is seriously an epidemic…," she wrote.
One Twitter user, hiding behind the since suspended account of @T33MU92, wrote: "You are so f***ing bad. I hope you die slowly, but f***ing painfully."
@T33MU92, whose profile showed a picture of an unrecognizable male figure dressed in a black T-shirt emblazoned with a white upside-down cross photographed against the sun, went on to say: "You have deserved it! WHORE"
Death threats
Gibbs isn't alone.
A number of surveys including a 2014 Pew Research Center study have suggested that young women have a higher chance than men to be the victims of severe forms of online abuse, including sexually threatening comments and sustained harassment, and there is a sense this is no different in professional tennis.
In the past year, a vast number of prominent female tennis players have spoken out about the abuse, which according to them often comes from disgruntled bettors venting their anger on social media after losing wagers on their matches.
"I don't think people realize for all of these matches, we get death threats," former Australian Open semifinalist Madison Keys told CNN.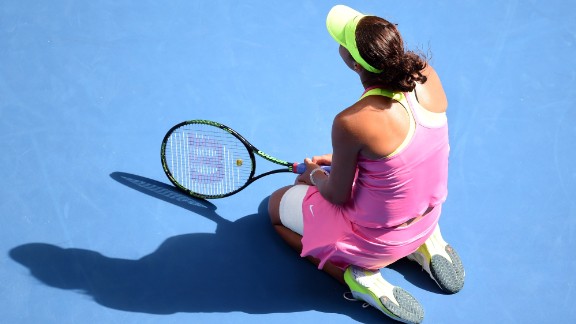 Male tennis players have also been on the receiving end of death threats.
Kevin Anderson, a former top 10 player from South Africa, lost in the first round of Wimbledon last year, having led 2-0 in sets. After he was abused, he tweeted: "Bummed to have lost yesterday, but at least I had a ton of death threats on facebook and twitter to make me feel better about things."
Sam Groth, an Australian Davis Cup player, told the Weekend Australian in December that even his girlfriend and family receive death threats after some of his matches and that he had handed his social media over to his agent.
READ: Djokovic stunned by Istomin
READ: Lucky loser hits jackpot after scary fall
READ: Taste of real world revives tennis pro's career
READ: Spin king loves life on the road
Betting
With online bets on tennis increasing almost four-fold since 2011 to more than $300 million a year according to Global Betting and Gaming Consultants, and prominent events such as the Davis Cup, Fed Cup and this month's Australian Open both signing multi-year sponsorship deals with gambling companies in 2015, it seemed the sport faced a dilemma.
Some players say deals such as UK bookmaker William Hill endorsing the Australian Open and Betway sponsoring the Davis Cup and Fed Cup – prestigious team events owned by the International Tennis Federation (ITF) – is sending out the wrong message.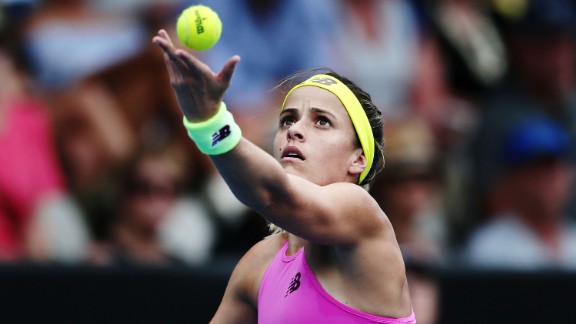 Asked if bookmakers had to take any responsibility for this bullying and even death threats, William Hill said that was "akin to blaming high street chemists for doping players," while Betway said that "unfortunately the nature of social media will often highlight a vocal minority that behave in an irresponsible way."
The Betway spokesman added: "We don't see the correlation between bookmaker sponsorship and Internet bullying, which unfortunately exists in all walks of life."
"The irony is not lost on me," said the 90th-ranked Gibbs, reflecting on the relationships between tennis organizations and bookmakers.
"It's unsettling to say the least. But what can you do? If those are the sponsors that pay big money, then I'd rather have a job than not."
Steve Healy, president of Tennis Australia, a non-profit organization that organizes the Australian Open, said he "understands" those feelings.
"I think it is horrendous what takes place on social media and the abuse of players," he told CNN. "We are aware of that and appalled by it. But it is impossible to stop betting taking place. It will take place whatever."
READ: Chris Evert on why stars are more under pressure now than ever before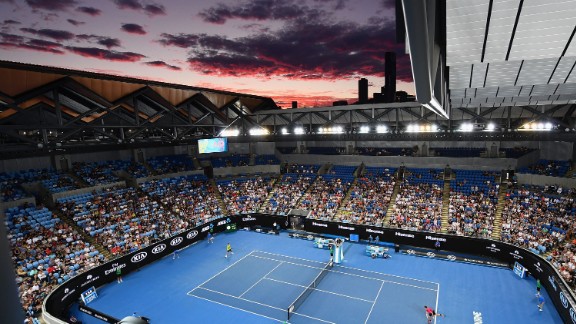 Buzzfeed investigation
Healy emphasized the deal with William Hill may even help combat corruption in the game because of its "very sophisticated alert systems" which help tournament organizers monitor any possible match-fixing taking place.
The tournament was rocked last year by a joint BBC/Buzzfeed investigation which alleged match-fixing was a wide-spread problem in tennis and had been ignored by officials. Tennis authorities strongly rejected the suggestion.
This year, Tennis Australia said it would no longer be offering William Hill on-court signage at the Australian Open, which started this week in Melbourne.
Meanwhile, William Hill told CNN it was "working hand-in-hand with sports bodies and regulators to keep cheats out of the sport. We are part of the solution not the problem."
When asked about its three-year deal with online gambling company Betway, a spokesman for the ITF said the governing body had "ceased its relationships with betting partners from 2017."
He added: "The ITF took the decision to end the Betway partnership early as part of a policy decision to cease having betting sponsors."
On a separate note, the ITF further says it "strongly condemns any form of online abuse of players at any level of the game."
"Our aim is to protect players from these sorts of abuses," ITF president Dave Haggerty said. "We encourage any players facing online abuse to report the matter to the Tennis Integrity Unit."
READ: Meet tennis' answer to the Fockers
Taking a stand
For Rebecca Marino, a Canadian who reached the top 40, it was all too much. She quit the sport in 2013 at the age of 22 following a battle with mental illness which she said at the time had been made worse by cyberbullying.
"People wish horrible things on your family and everything because they are betting on tennis," said Keys, who called out some of her abusers on Twitter after a torrent of abuse following a first-round loss in Tokyo in September 2016 to a lower-ranked opponent. Some of those accounts have since been suspended.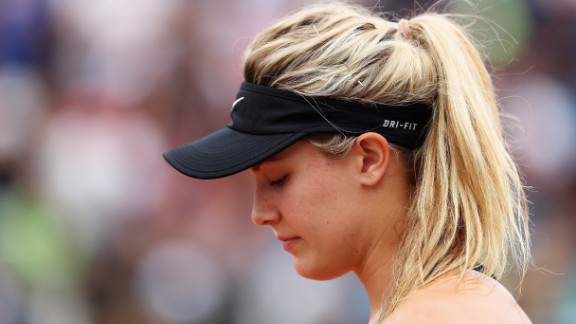 "It's very easy to hide behind a screen and be anonymous and throw shade at someone," former Wimbledon finalist Eugenie Bouchard told CNN.
Keys is taking an active stand on the issue, raising awareness of cyberbullying through her partnership with FearlesslyGirl, an organization promoting leadership and empowerment for young women.
"It really used to bring me down," Keys said. "This happens to a lot of players and a lot of young people who are very influenced by social media.
"So I want to help bring this issue to light and stop this unfair and undeserving abuse."
Big business
With 114,126 tennis matches played last year, and "in-play betting" or opportunities to gamble on almost every game, set or match played, tennis has become the second most popular betting product after soccer, according to Isle of Man-based Global Betting and Gaming Consultants.
"In-play betting on tennis has really taken off," its chief executive Warwick Bartlett told CNN.
That's because tennis matches tend to last a few hours, providing "numerous betting opportunities which creates churn," he says.
Online gambling by the numbers
•2011: Online sports betting market valued at $16.9 billion. Tennis betting generated 0.5%, or $84.5 million.
•2016: Online sports betting market: valued at $23.6 billion with tennis generating 13%, or $306.6 million
•Key drivers: smart devices such as mobile and interactive TV; more televised games and sports channels.
Source: Global Betting and Gaming Consultants
With both the men's and women's tennis tours showing more matches on television or on online platforms in 2017 than ever before, the problem is unlikely to go away.
The Tennis Integrity Unit (TIU) called the online abuse of players through social media "an area of growing concern" in its recent annual review.
A spokesman for the London-based TIU – which is funded by the sport's four major tournaments, the ITF, the men's ATP World Tour and the women's WTA Tour to combat corruption in the sport – said it is working closely with players and governing bodies on the issue.
The TIU may approach social media organizations to have offending accounts shut down or, in more serious cases when threats are made, it will report its concerns to the law enforcement agencies.
Although both the ATP and the WTA told CNN they employ security personnel trained to handle online abuse and assist players, it's difficult to prevent it from taking place.
"Player safety is of the utmost importance to the WTA," Kathy Martin, its senior director of athlete assistance, told CNN.
"Any player who has concerns is encouraged to notify the WTA, which has rules and processes in place to provide players with appropriate support and guidance."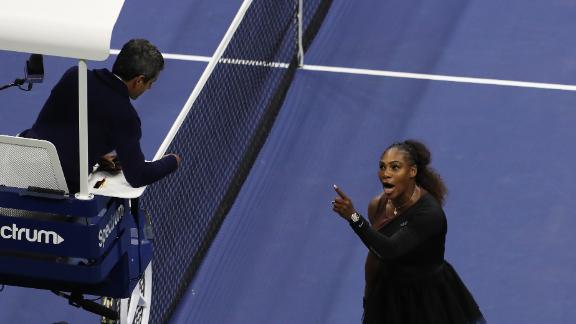 Now playing
02:21
Analyst: Serena is right to claim sexism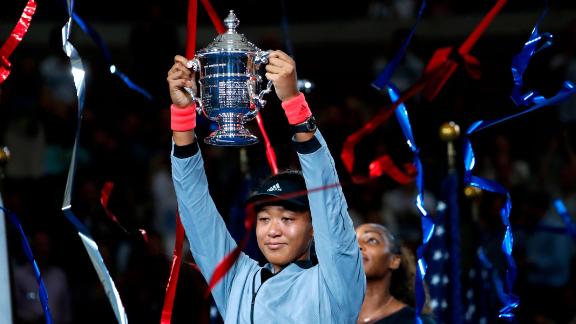 Now playing
00:51
Naomi Osaka reacts to controversial win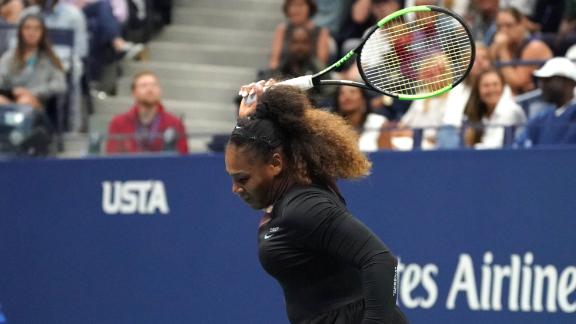 Now playing
02:38
Serena loses in controversial US Open final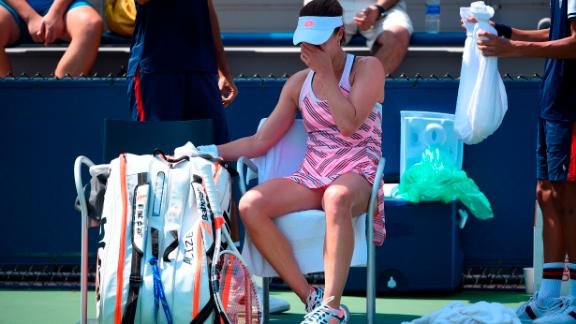 Now playing
01:43
Alize Cornet penalized for removing shirt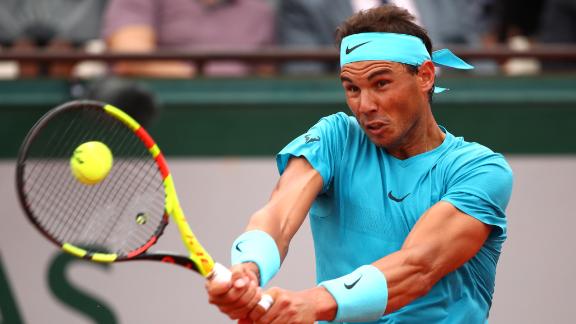 Now playing
01:22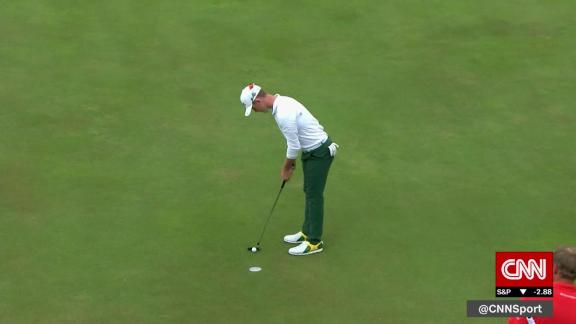 Now playing
01:22
Looking Back on the Scottish Open, and Wimbledon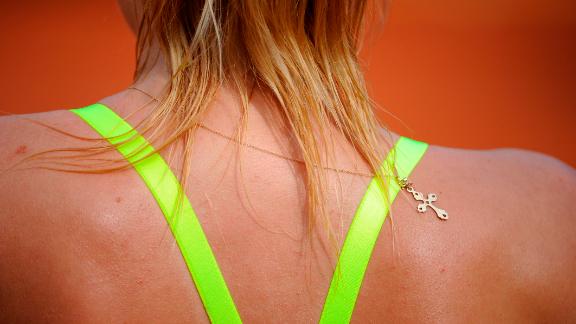 Now playing
02:23
Photographer to the tennis stars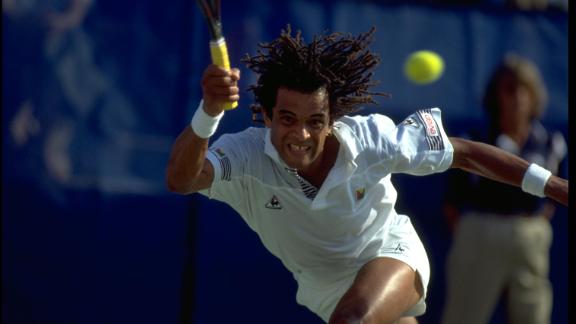 Now playing
02:03
Yannick Noah: The last Frenchman to win Roland Garros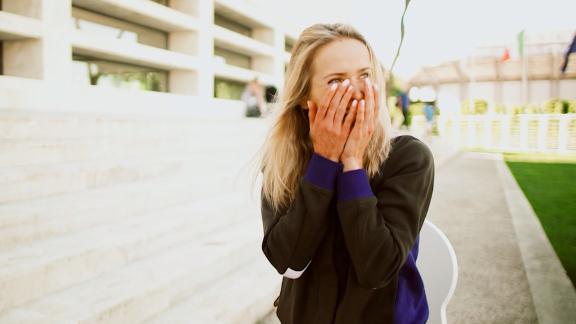 Now playing
03:07
Tennis players quizzed: Who was Roland Garros?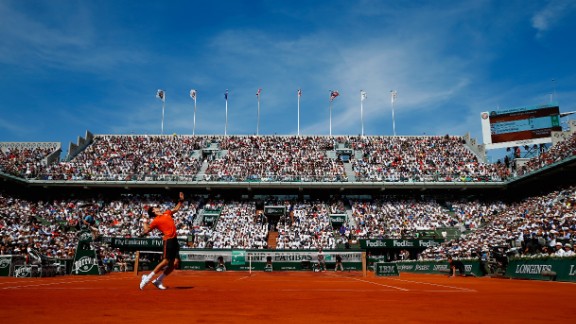 Now playing
02:35
Red clay and no roof: The unique Roland Garros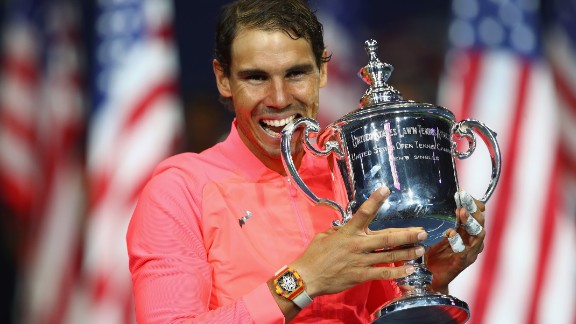 Now playing
00:58
Now playing
01:20
Sloane Stephens' press conference outtakes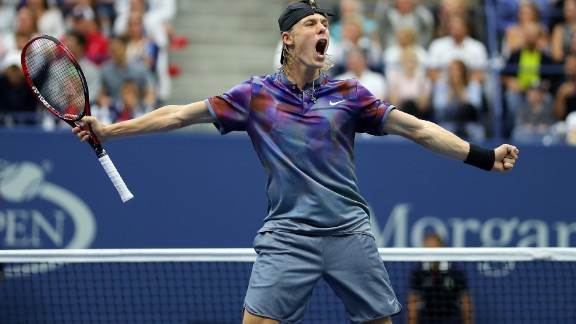 Now playing
04:21
Denis Shapovalov: Meet tennis' new wonderkid
Now playing
03:22
Sloane Stephens wins US Open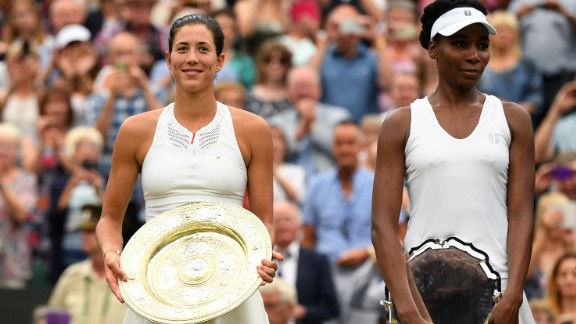 Now playing
01:47
Muguruza beats Venus Williams at Wimbledon
Martin says the WTA's player development program requirements include online lessons on safety and security, while all players receive information and guidance on a variety of matters, including personal safety.