Story highlights
Janet M. Davis: Circuses in the 19th century and today are best defined by their ability to adapt to changing social conditions
Cirque du Soleil is expanding and 90% of the American population lives within an hour's drive of a circus, Davis writes
Editor's Note: Janet M. Davis is an associate professor in the departments of American studies and history, University of Texas at Austin. She is the author of "The Circus Age: Culture & Society Under the American Big Top" (2002) and "The Gospel of Kindness: Animal Welfare and the Making of Modern America" (2016) and the editor of "Circus Queen and Tinker Bell: The Life of Tiny Kline" (2008). The views expressed here are solely hers.
On Saturday, January 14, employees at Ringling Bros. and Barnum & Bailey circus received a shocking announcement after evening performances at Orlando and Miami. Representatives of Feld Entertainment, the show's parent company, revealed that the circus would shut down forever in May. Less than 24 hours later, the venerable Big Apple Circus announced that it would sell off its assets in a bankruptcy auction on February 7.
When Ringling Bros. and Big Apple Circus announced impending demise within a day of each other, it was hard, in some ways, to believe they had really come to the end of the road. Each circus has faced the threat of death before. The nonprofit Big Apple Circus has weathered bone-thin budgets since its founding in 1977 and it survived the disastrous financial crisis in 2008.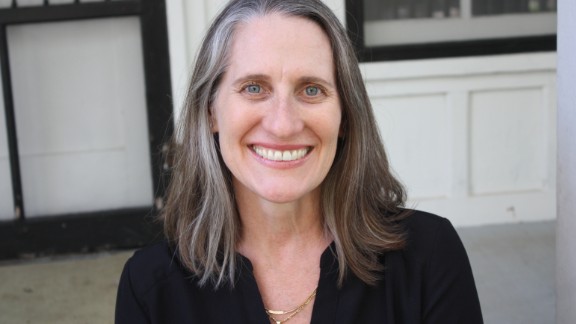 courtesy Janet M. Davis
Likewise, Ringling Bros. and Barnum & Bailey confronted adversity throughout its 146-year history. On July 6, 1944, a horrific big-top fire at Hartford, Connecticut, killed 167 people and injured hundreds of others. The circus limped back to its winter quarters in Sarasota, Florida; five circus officials were tried, convicted (and later pardoned) for involuntary manslaughter.
On July 16, 1956, the circus performed its last show under a canvas big top at Pittsburgh, Pennsylvania: principal owner John Ringling North decided that labor costs and unionization battles had become too costly to preserve the big-top show. One thousand jobs vanished and the circus performed at indoor arenas thereafter.
Nonetheless, the American circus is hardly dead. In fact, circus arts are flourishing. Today, there are approximately 85 circus schools and training centers scattered across America, which teach children essential skills in trapeze, juggling, wire-walking, clowning, tumbling and teamwork. One-ring shows are thriving, from the highly profitable Montreal-based Cirque du Soleil to local productions, such as Circus Flora in St. Louis.
The Fédération Mondiale du Cirque estimates that over 90% of the American population lives within an hour's drive of a circus. The upcoming Smithsonian Folklife Festival will celebrate circus arts on the Washington, D. C. Mall in June and July.
In spite of periodic tragedy and economic hardship, the Big Show always endured because of its capacity for adaptation. At the turn of the 20th century, an era before the ascendency of film, radio, television, air travel and the Internet, the circus was the nation's most popular form of entertainment.
Towns shut down as thousands of people left school and work to experience a sensory consortium of people and animals from around the world performing feats of strength, agility, speed, and flight. In that era, the extraordinary operating costs of moving and housing over 1,000 workers, hundreds of animals and supplies were profitably recovered by robust ticket sales.
Today, attendance figures at the Ringling Bros. and Barnum & Bailey circus have plummeted into economically unsustainable territory over the past decade. The two separate units of the sprawling three-ring circus still travel by rail and collectively employ 500 people, most of whom will lose their jobs.
Although the show eventually retired its elephants last May in response to sustained protests from animal rights activists, the continued presence of other captive animals remained controversial. Further, Kenneth Feld claims that the circus indelibly shaped the operations of his other live entertainment units in monster trucks and arena supercross motorcycle shows. But the profusion of "Globe of Steel" motorcycle cage performances at the circus suggests that these motorized shows have influenced the circus at the expense of fewer muscle-powered acts.
Finally, in a three-ring world of frenzied popular culture, the three-ring circus has become simply too wearying for a society perpetually bombarded by media. The demise of the Ringling Bros. and Barnum & Bailey circus is both economic and cultural; the gargantuan three-ring "The Greatest Show on Earth" has lost its cultural footing.
But the perilous standing of the Big Apple Circus, which hopes to reorganize and reopen, is primarily financial. Lauded throughout its history, the beloved circus offers audiences an intimate one-ring experience celebrating individual artistry, similar to popular European circuses. But like other cherished local institutions, the Big Apple Circus is being priced out of existence in the Big Apple.
True to the countercultural vision of its founders, Paul Binder and Michael Christensen, the nonprofit circus kept ticket prices affordable and continued its vibrant tradition of community service, offering free charity shows and programs for sick, infirmed and impoverished people. But this generosity of spirit has left the circus vulnerable.
Before the Great Recession, the Big Apple Circus earned a steady income from private performances. But after 2008, these events have disappeared. The Big Apple Circus filed for bankruptcy on November 20, 2016. If the circus is to survive, it may have to relocate away from its unaffordable namesake home.
Get our free weekly newsletter
The Big Apple Circus' specific economic circumstances are grave, but its birth in 1977 paved the way for today's one-ring circus renaissance.
The Bureau of Labor Statistics estimates that the entertainment industry will grow roughly 6% in the next decade. Although Montreal-based Cirque du Soleil faced a dip in ticket sales after the 2008 financial crisis, the show is expanding in the United States and around the world. Cirque du Soleil employs over 1,300 performers in 19 shows and it expects to hire 450 new artists each year: 100 newcomers will work on two to eight new projects annually in development. The remaining 350 will replace retiring performers in extant productions.
According to Cirque casting director Pavel Kotov, the show intends to hire American talent for its American-based units. Cirque du Soleil, like other successful shows, is in a perpetual state of adaptation.
In an atomized world of stationary social media, the circus offers an unmediated, kinetic community experiences in real time. The success of the circus has always been defined by its ability to respond to changing social, cultural, and economic conditions. The looming end of two-storied American circuses offers a cautionary tale on the consequences of deflecting, rather than embracing, change.