Story highlights
Kamiyah Mobley was abducted as a newborn from a Florida hospital in July 1998
Gloria Williams charged with kidnapping and interference with custody, authorities say
For most of her life, the young woman born Kamiyah Mobley has lived under another name.
A neighbor in Walterboro, South Carolina, described her as a typical 18-year-old who resided with the woman she long believed to be her mother.
Mobley and Williams often got their nails done together, said the neighbor, who asked not to be identified. The teenager graduated from high school and had a steady boyfriend.
But DNA tests this week revealed that Mobley was abducted from a Florida hospital in July 1998 by a woman posing as a nurse, Jacksonville Sheriff Mike Williams said Friday. Law enforcement has not released the name she has been living under.
She was found this week in South Carolina, where authorities arrested Gloria Williams, 51.
Williams was charged with kidnapping and interference with custody, authorities said. She allegedly used fraudulent documents to establish a new identity for Mobley.
Williams' neighbor described her as social worker who always provided for her daughter.
Williams is now facing extradition to Florida, where on a summer day nearly two decades ago she allegedly posed as a nurse and abducted an 8-pound baby girl wrapped in a pink and blue blanket.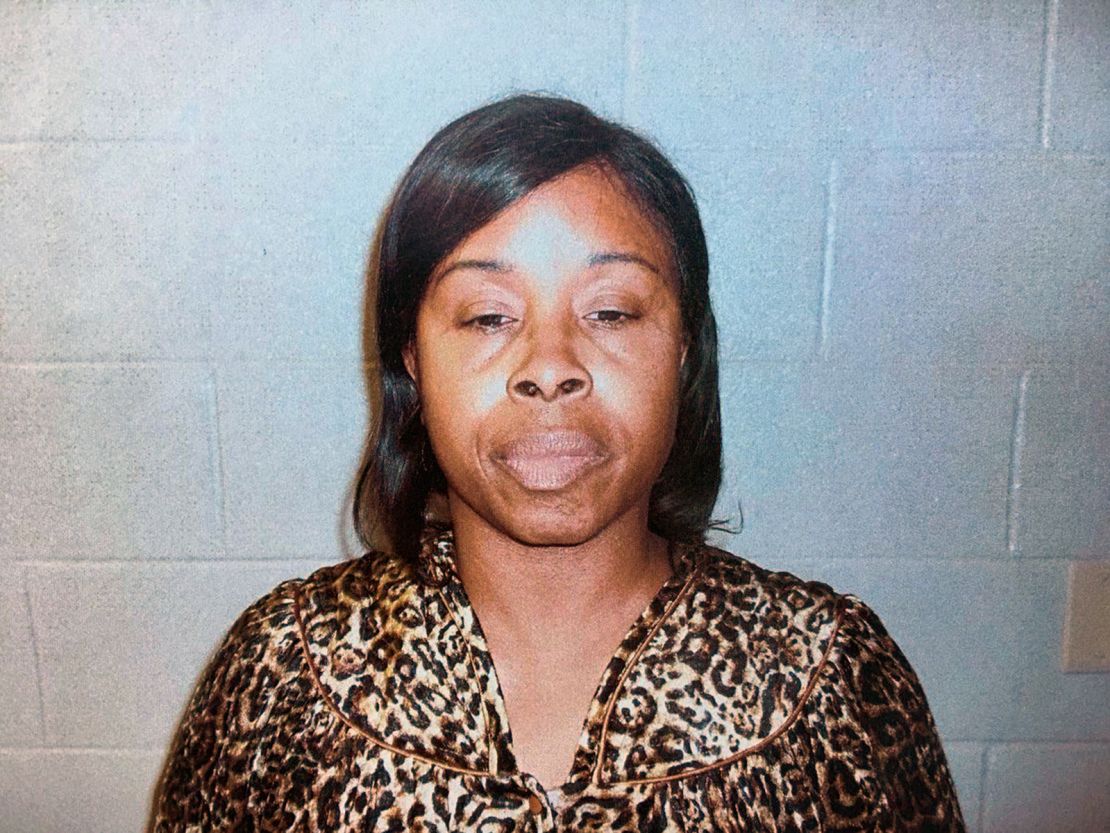 Investigators are talking to Williams' extended family in hopes of learning more. It's unclear whether Williams has an attorney.
Mobley, meanwhile, must now deal with the new revelations of her life.
The Jacksonville sheriff said the young woman "had an inclination beginning a couple of months ago" that she may have been abducted.
"She's taking it as well as you can imagine," he said. "She has a lot to process. She has a lot to think about."
Mobley was located after a series of tips late last year to the National Center for Missing & Exploited Children, according to the sheriff. The FBI assisted in the investigation.
"I don't know what she is going through, but I feel for her," the South Carolina neighbor said of Mobley.
In Jacksonville, her biological parents and grandmother were "extremely excited and overwhelmed with emotion" at the news, the sheriff said.
Mobley seems to be in good health, he said.
'Bring my baby back'
On July 10, 1998 – the day Mobley disappeared – a kidnapper dressed as a nurse, in a blue smock with flowers and surgical gloves, was captured in grainy surveillance video at the hospital.
Mobley's mother, Shanara, who was 16 at the time, told investigators that a woman dressed as a nurse entered her hospital room.
"The suspect remained in the room with the victim and continued helping her and talking with her," said the incident report filed with the sheriff's office.
The mother asked the woman to place her daughter in a baby carrier but she instead left the room with the child, according to the report. The 8-pound baby girl was wrapped in a pink and blue blanket.
Shanara Mobley believed the woman was a hospital employee. Hospital staff believed the woman was a relative of the Mobleys.
"Please bring my baby back," Shanara Mobley cried during an interview with WJXT at the time. "If you were faking a pregnancy or you just can't have no kids, how do you think I feel. … That's my first child."
Sitting in a room with an empty bassinet and unopened baby toys, the mother added, "That would be the happiest thing in the world for me … to hold my baby and know she's not going nowhere else."
Tips over the years
The abduction made national headlines. Authorities searched the hospital and surrounding areas. Helicopters were brought in, roadblocks were set up. Hospitals in Jacksonville and beyond increased security in maternity wards, WJXT reported.
Shanara Mobley was awarded $1.5 million after settling a lawsuit against the former University Medical Center, the station reported. She has since had three other children.
Over the years, authorities received more than 2,500 tips in connection with the case. A sample of Mobley's DNA taken at the time of her birth was matched Thursday with a swab taken from the young woman earlier this week.
On Friday, investigators were calling retired detectives who worked on the case with word of the latest development.
"This is a case like we have not seen in this country in a long time," the sheriff said.
So far, there is no word about a possible reunion between Mobley and her biological mother.
Hiers, standing outside the South Carolina jail where her friend was being held, said: "I'm praying that it's not true. I hope it's a mix-up."
CNN's Sheena Jones contributed to this report.