Story highlights
Markeith Loyd is accused of killing his girlfriend in December and killing an officer this week
New arrests of three people are in connection with the girlfriend's shooting death
Authorities said they have arrested three people they say helped a Florida man accused of killing his girlfriend last month and a police officer this week.
The arrests stem from the investigation into the shooting death of Sade Dixon, Markeith Loyd's pregnant girlfriend, in December. Authorities said the suspects aided Loyd's attempts to avoid apprehension after that killing.
Loyd also is suspected of killing Master Sgt. Debra Clayton on Monday when she tried to approach him at an Orlando-area Walmart.
One of the people arrested Wednesday was Lakensha Smith Loyd, one of Loyd's nieces. Orange County deputies said in an arrest affidavit that she was contacting people on behalf of her uncle after Dixon was killed and indicated she was in contact with him after the shooting.
They also believe she went to a restaurant where her uncle worked to pick up $200 as he tried to avoid arrest for Dixon's killing.
It is unclear whether Smith Loyd has a lawyer. She could be charged with being an accessory after the fact, a felony.
Also arrested Tuesday was Zarghee Mayan, who deputies said never contacted authorities after he met Markeith Loyd, who told him he had killed Dixon. Mayan appeared before a judge for a bond hearing Wednesday but was denied bail. He will be charged with being an accessory after the fact.
CNN reached out to the public defender's office for comment but Melissa Vickers, the chief assistant public defender, said they do not discuss cases with the media.
The third person arrested, Jameis Slaughter, is also accused of being an accessory after the fact. Authorities said she also collected money to give to Loyd, her former boyfriend, and lied to cops about her communication with the suspect.
Slaughter said Loyd told her cops would have to kill him because he wasn't going back to prison, according to an affidavit from the Orange County Sheriff's Office.
Authorities said the car of Jamesia Slaughter, Jameis's twin sister, was seen being driven around the Walmart 90 minutes after Clayton was killed.
Jameis Slaughter is also charged with giving a false name to police when she was detained Wednesday after identifying herself initially as her twin.
Clayton and other officer killed
On Monday morning, Clayton received word that Loyd was near a Walmart and tried to confront him.
"As soon as she said, 'Stop,' he basically opened fire on her," Orlando police Chief John Mina said.
At a news conference Thursday, Mina said Loyd continued to shoot Clayton even after she was down.
Mina added that Clayton apparently shot Loyd in the chest, but the bullet was stopped by a bulletproof vest.
Later Loyd discarded his pants and his shirt, Mina said.
The manhunt for Loyd led to several injuries and the death of Orange County Sheriff's Deputy 1st Class Norman Lewis, who died in a motorcycle crash while searching for him on the day of Clayton's death.
Authorities have increased the reward for information leading to Loyd's arrest to $100,000.
The pursuit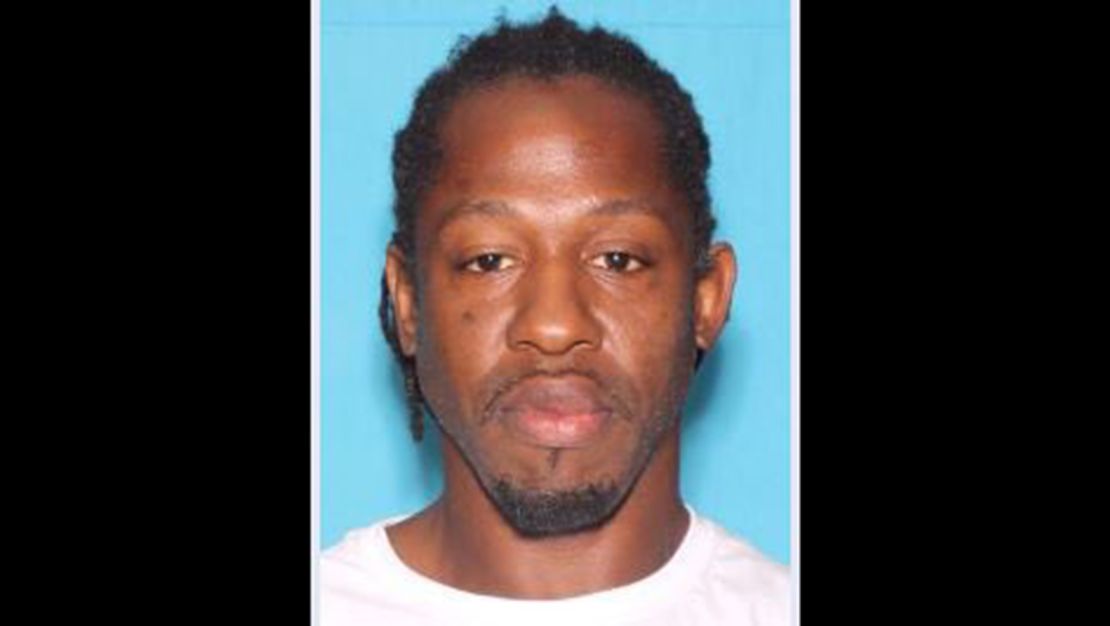 After the shooting of Clayton, Loyd fled in a car and fired shots at another officer, police said. That officer was not seriously injured.
The suspect then abandoned the first vehicle and carjacked another one. He ditched that second vehicle shortly afterward and ran into an apartment complex, Mina said.
It is unclear where he is now. But a "be on the lookout" alert has been sent nationwide, which is standard procedure with Florida murder suspects, police spokeswoman Michelle Guido said.
Mina said Loyd would be charged with first-degree murder of a law enforcement officer and attempted murder of the officer at whom he fired.
The Orlando Police Department has received more than 800 tips about the case, officials said Thursday. Police have searched more than 100 locations, Mina added.
CNN's Nick Valencia and Holly Yan contributed to this report.