Story highlights
Hamza bin Laden has been named a "Specially Designated Global Terrorist"
The younger bin Laden was officially announced as a member of al Qaeda in 2015 
One of 9/11 mastermind Osama bin Laden's 11 sons has been placed on a State Department terror watch list after he reportedly threatened terror attacks against the US.
Hamza bin Laden was named as a "Specially Designated Global Terrorist," which "imposes sanctions on foreign persons determined to have committed, or pose a serious risk of committing, acts of terrorism that threaten the security of US nationals or the national security, foreign policy, or economy of the United States," according to a release Thursday from the State Department.
Analysts have described the younger bin Laden, who was born in 1989, as a "crown prince" of al Qaeda, the terror group founded by his father and associates in the late 1980s.
Hamza was said to have been close to his father, and was often by his side as he grew up.
As a young boy he was seen in al Qaeda propaganda videos, surrounded by men wielding guns, making threats against the West.
"From a very early age, his father was kind of grooming him," said CNN national security analyst Peter Bergen, author of the book "United States of Jihad."
"Hamza has been very much indoctrinated with the whole jihadi kind of message. He's a true believer. I think that makes him a concern," he said earlier this year.
Al Qaeda threat
Al Qaeda staged its most audacious attack on US soil on September 11, 2001, when its members carried out four co-ordinated attacks on major US targets, killing round 3,000 people.
The attack prompted the US invasion of Afghanistan in the search for the al Qaeda leadership and its allies in the Taliban.
Bin Laden was killed in a raid by US Navy SEALs on his hideout in Abbottabad, northeastern Pakistan in 2011.
Bergen said the SEALS thought Hamza might have been there when they dropped from helicopters onto the bin Laden compound on May 2 but he wasn't.
9/11: Osama bin Laden's spectacular miscalculation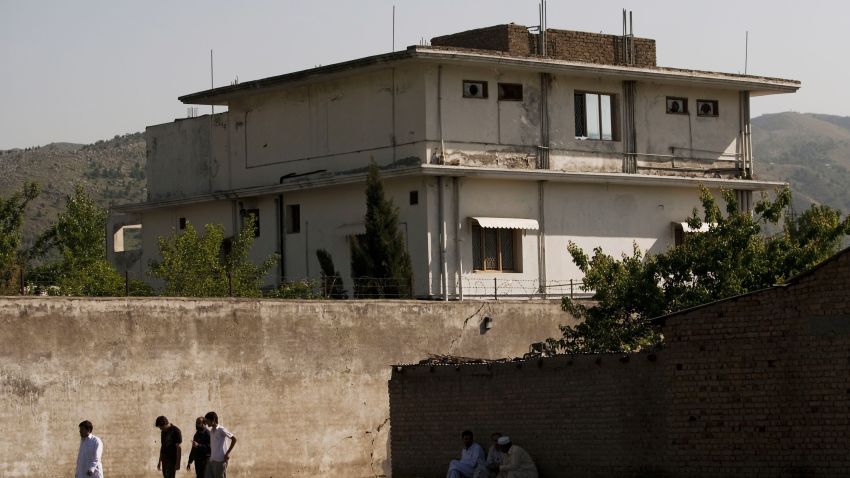 Explain it to me: Inside the Osama raid
Terror group's future leader?
In his late 20s, Hamza bin Laden is considered to be the potential new face of al Qaeda.
"They're saying this is a new generation of jihadi leadership. This is the new bin Laden who's going to openly lead us in the future," said Thomas Joscelyn, a senior fellow at the Foundation of Defense of Democracies.
Analysts said that the younger bin Laden could help rejuvenate Al Qaeda's foundering terror brand. It has lost a number of top leaders and been eclipsed by ISIS, especially in the market place for young jihadis.
"ISIS' productions are a million times more interesting than Al Qaeda's very boring audio messages (and) very low production values," Bergen said.
Osama bin Laden's son urges attacks on the west
Audio threats
Hamza bin Laden was officially announced by al Qaeda senior leader Ayman al-Zawahiri as a member of the terror organization in August 2015, according to the State Department.
That same year, in an audio message released by al-Zawahiri, the younger bin Laden called for "lone offender attacks against US, French, and Israeli interests in Washington, DC; Paris, France; and Tel Aviv, Israel."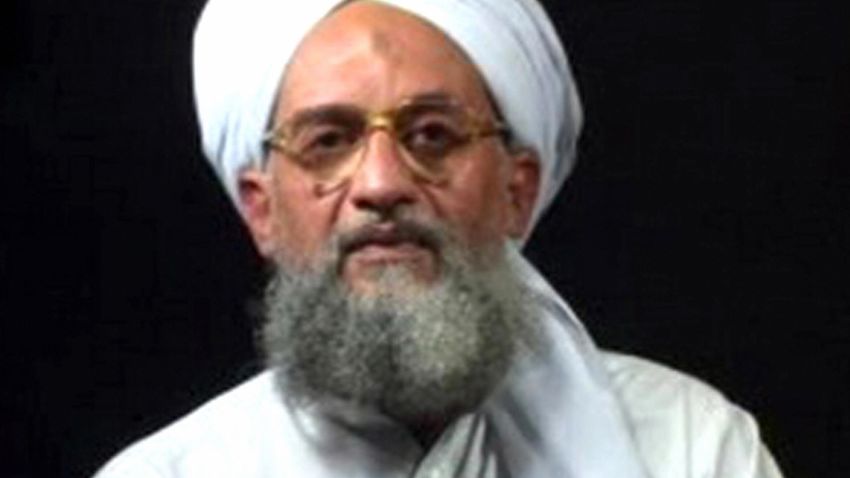 Al Qaeda leader calls for U.S. attacks
In July 2016, al Qaeda issued another audio message from Hamza bin Laden threatening revenge against the US for his father's death and warning Americans they would be targeted at home and abroad. 
Al Qaeda's al-Zawahiri purportedly pledges allegiance to new Taliban chief
The State Department said Hamza "is actively engaged in terrorism" and "as a result of this designation, all property subject to US jurisdiction in which Hamza bin Laden has any interest is blocked and US persons are generally prohibited from engaging in any transactions with him."