Story highlights
Charles Manson was the leader behind the killings of seven people in the summer of 1969
Inmate, 82, serving life sentences
Charles Manson, the cult leader whose followers committed heinous murders that shocked the nation almost a half century ago, has been hospitalized, the Los Angeles Times and TMZ reported on Tuesday.
Lt. Stephen Babb, a spokesman for the state Department of Corrections and Rehabilitation, told CNN the department cannot provide information on Manson, 82, due to privacy laws on health information.
Manson, who is incarcerated at Corcoran State Prison in central California, was taken to a hospital in Bakersfield, TMZ said.
One source told the Times that Manson is in serious condition.
Manson is serving nine life terms for ordering a wave of killings in the summer of 1969.
Photos: Manson Family murders
Photos: Manson Family murders
Photos: Manson Family murders
Photos: Manson Family murders
Photos: Manson Family murders
Photos: Manson Family murders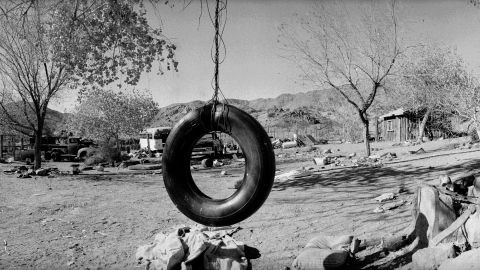 Photos: Manson Family murders
Photos: Manson Family murders
Photos: Manson Family murders
Photos: Manson Family murders
Photos: Manson Family murders
Photos: Manson Family murders
Photos: Manson Family murders
Photos: Manson Family murders
Photos: Manson Family murders