Editor's Note: Cory Gardner, a Republican, is the junior United States senator from Colorado. He previously served as the US representative for Colorado's 4th congressional district. This views expressed in this commentary are his own.
Story highlights
Sen. Gardner: Trump should seize the opportunity to communicate to Kim Jong Un that the US remains committed to standing up to tyrants
Turning a blind eye to North Korea produced one of the greatest and most complex security challenges facing the incoming administration, Gardner says
The Obama administration's failed policy of "strategic patience" toward Pyongyang contributed to the rapid development of North Korea's arsenal of mass destruction. The acceleration of its nuclear and ballistic missile program represents a grave threat to global peace and stability – and a direct threat to the American homeland in the immediate future.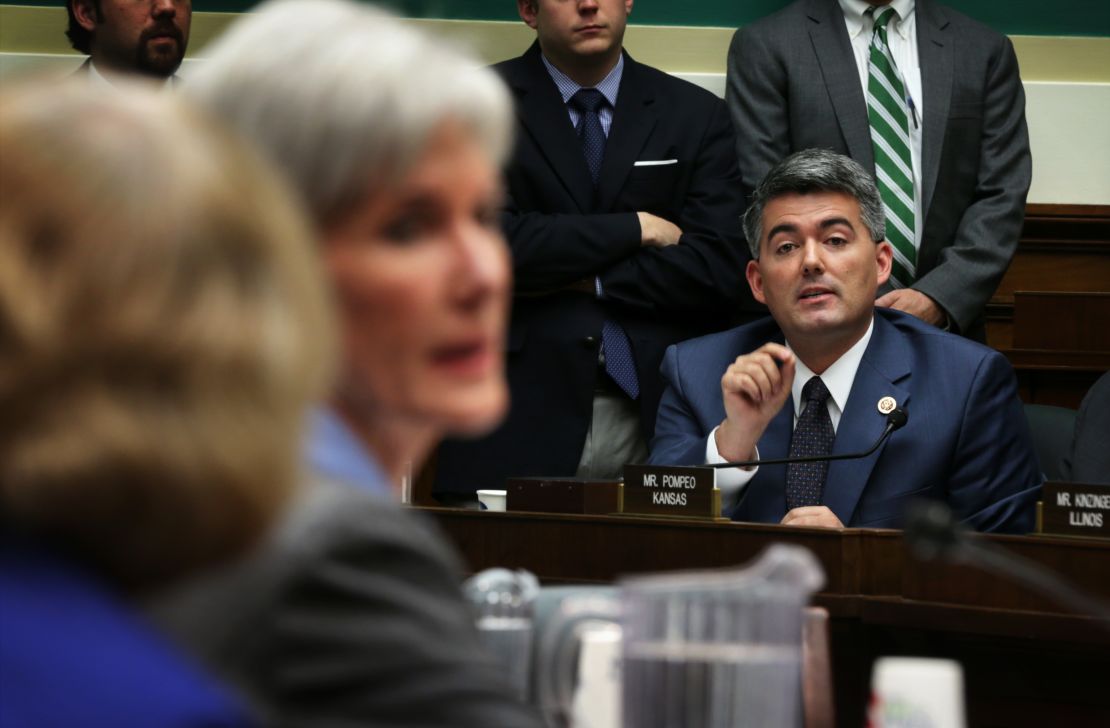 In short, turning a blind eye to North Korea produced one of the greatest and most complex security challenges facing the incoming Trump administration. Therefore, it is imperative that the next administration not only ratchet up pressure on the regime, but that it work with Congress, the international community and our allies in the region to counter North Korean aggression.
North Korea's spike in weapons tests is evidence that its capabilities are increasing and that its murderous leader, Kim Jong Un, grows increasingly belligerent and provocative.
The Institute for Science and International Security has estimated that North Korea may currently have as many as 20 nuclear warheads, while the Rand corporation believes that North Korea has the potential to possess as many as 100 warheads within the next five years. Recently, the regime conducted its fifth and largest nuclear test with an estimated explosive yield of 10 kilotons of TNT in September 2016, marking its second test of the year and fourth test since 2009.
North Korea's cyber attacks have also grown in number and sophistication. According to a recent report by the Center for Strategic and International Studies: "North Korea is emerging as a significant actor in cyberspace with both its military and clandestine organizations gaining the ability to conduct cyber operations." In addition to the widely-reported hack of Sony Pictures in 2014, the North Koreans have successfully breached South Korean civilian and military institutions, including reportedly obtaining blueprints for components of the US-made F-15 fighter jet.
North Korea's malicious activities extend beyond its weapons program and cyber attacks; North Korea is one of the world's foremost abusers of human rights. According to a 2013 Amnesty international report, the regime was holding as many as 200,000 men, women, and children in political prison camps, where they are subjected to what the UN has described as "unspeakable atrocities".
After years of inaction, Congress addressed Kim Jong Un's belligerent behavior by passing the North Korea Sanctions and Policy Enhancement Act in February of 2016, marking the first time Congress imposed stand-alone mandatory sanctions on North Korea. President Obama signed the legislation into law just days later, a recognition that his policy of "strategic patience" was unsuccessful and it is time for a new approach to deterring Pyongyang. This legislation was also the first to mandate cyber sanctions against North Korea, however, the Obama administration has not done so to date.
While the Obama administration has implemented portions of the North Korea Sanctions and Policy Enhancement Act, I encourage the Trump administration to continue with the full implementation and more importantly, the enforcement of the sanctions outlined in the legislation.
In particular, I urge the new administration to utilize the so-called "secondary sanctions," which target outside entities, or companies, that help Pyongyang engage in illicit behavior. Many of these companies are based in the People's Republic of China, and the US must not be afraid to anger Beijing by going after them. While the Obama administration has sanctioned and indicted four Chinese nationals and one Chinese-based company for its business tied to North Korea's weapons program, there are many more that the Treasury Department can – and should – target with financial sanctions.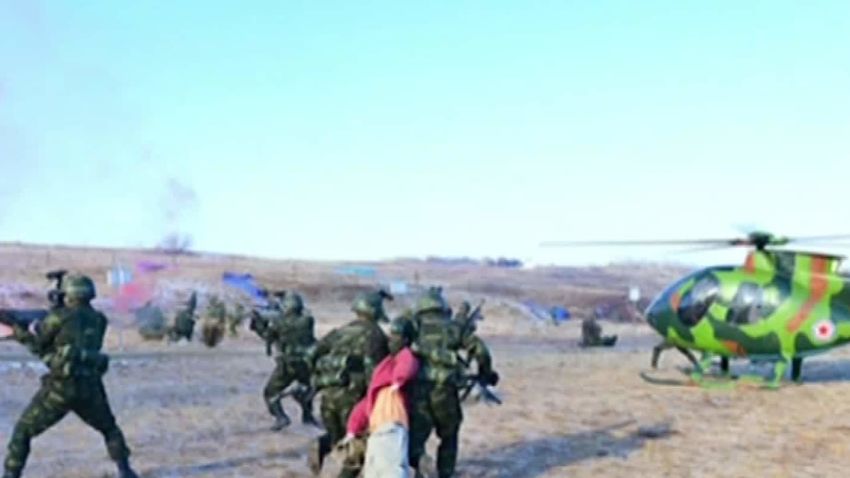 N. Korean military drills target S. Korea
Due to the lack of real enforcement mechanisms, it is impossible to know whether China – North Korea's largest trading partner – has faithfully complied with UN Security Council Resolutions relating to North Korea, and the United States has done little to address it. That is why I urge the Trump administration to immediately pursue and implement a full range of economic and criminal unilateral sanctions on any entity that violates North Korea sanctions. Our message must be clear: if you do business with Pyongyang, you will face the full wrath of the US economic sanctions regime.
While sanctions are an important tool to deter Pyongyang, it is also essential that the US reassure our allies, South Korea and Japan, through action that any aggression from North Korea will result in unwavering diplomatic and military support from the United States. The US should continue with show of force exercises near North Korea to demonstrate to the regime that it will pay a heavy price for any aggression to our allies in the region, such as the B-1 nuclear bomber overflights in September.
Additionally, we must expedite the placement of the Terminal High Altitude Area Defense, or THAAD, in South Korea to protect our allies and the tens of thousands of American troops in the region. I also urge the Trump administration to explore possibilities for asymmetrical actions to increase pressure on the regime, such as the re-designation of North Korea as a state sponsor of terror, stripping Pyongyang of its United Nations seat, or imposing a genuine and enforceable global trade embargo on Pyongyang.
Get our free weekly newsletter
Sign up for CNN Opinion's new newsletter.
In order to effectively counter the North Korean threat, the US must strengthen its alliances in the region and build a genuine and lasting trilateral alliance between the US, the Republic of Korea, and Japan. The recent trilateral missile defense exercises and the signing of an intelligence information-sharing agreement between Seoul and Tokyo have been historic developments and we must continue to build on this progress.
While US policy toward North Korea has been enhanced with the new sanctions legislation, we still have not peacefully disarmed Pyongyang – and that should be the primary and unwavering US policy goal. Through a policy of strength, the incoming Trump administration should seize the immediate opportunity to communicate with action to Kim Jong Un as well as our allies that the United States remains committed to standing up to tyrants and ensuring peace and stability around the globe.