Moaning about 2016 is soo last year. If you're ready for a little positivity, here's a bunch of cool stuff we can all look forward to in 2017. Bring it on! (But not like, too much. Some people are still feeling kinda fragile.)
1. A solar eclipse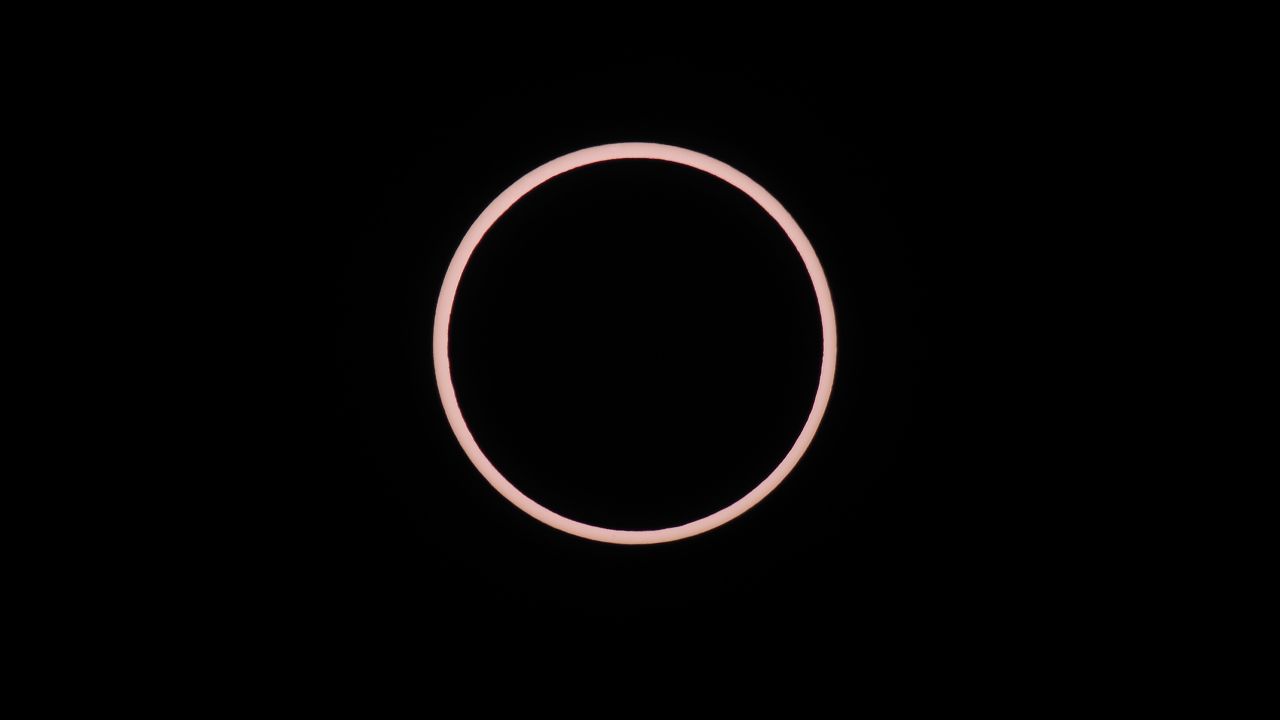 Next summer, a solar eclipse will darken southern cities like Charleston and Nashville for a few minutes. If you don't live in the South, no worries! The natural blackout will be visible with less intensity in other major cities. If you want visit these spots, NASA has you covered. Just don't forget to wear your sunglasses!
2. Moon adventures – for real!
Humans continue their leap in space, and Google is leading a moonshot effort. The company is rewarding three privately-funded teams who reach Earth's moon by 2017. The requirements: A team's rover must travel 500 meters on lunar grounds and send back high-definition footage. You know, because pics or it didn't happen. Oh, and besides lunar glory, there is a $20 million grand prize on the line.
3. The return of TV favs
There's important, big-dog TV coming down the pike. We'll get Season 7 of "Game of Thrones" and, after a five-year hiatus, a Season 9 of "Curb Your Enthusiasm." Season 6 will be the last season for "Girls," and in the streaming realm, Season 2 of "Stranger Things" will crawl out of the upside-down. In reality news, the former host of the "Celebrity Apprentice" is a little tied up with his new job, so new host Arnold Schwarzenegger will get to step into his shoes.
4. DeLoreans
The future is back! The DeLorean Motor Company is letting buyers reserve their timeless vehicle online. The famous car was basically its own beloved character in the 'Back to the Future' saga. The manufacturer is running late on production but expects to crank out a car per month sometime in 2017.
5. Superfast trains
Hyperloop: How to travel at 720mph in a vacuum
Are super speedy trains in our near future? One company, Hyperloop One, envisions trains traveling as fast as planes, but without the turbulence. The company will test their fastest trains in 2017, with even bigger things to come. "The goal," they say, is to move "cargo by 2020 and passengers by 2021."
6. Drones EVERYWHERE
Amazon unveils new delivery service
Drones are going to BIG. They'll be everywhere! No really, everywhere. Google could soon make it rain with beer and pizza as they prepare to drone-deliver food from the skies to your doorsteps through the developing 'Project Wing.' Amazon will expand on its nascent drone operation in the UK, and mega-retailer Wal-Mart wants to use them too, to help maintain inventory in its warehouses.
7. Attainable 'Hamilton' tickets
Being one of the cool kids is about to get a whole lot easier. The record-setting Broadway sensation "Hamilton" is going national, which means you won't have to travel to New York or Chicago, spend a million dollars, wait five years and barter your firstborn just to see it. Here is a list of stops. Good luck, they'll still probably sell out in a matter of seconds. Oh well, there's always 2018.
8. Sequels, sequels and more sequels
Who says Hollywood needs fresh, original ideas when they can make bucketfuls of money trotting out old ones? Get set for new entries in durable movie franchises like Spiderman ("Homecoming"), the X-Men ("Logan"), Alien ("Covenant"), Thor ("Ragnarok"), Pirates of the Caribbean ("Dead Men Tell No Tales"), Transformers ("The Last Knight") and The Fast and Furious ("The Fate of the Furious"). And of course we'll all take yet another trip to a galaxy far, far away when "Star Wars Episode VIII" takes over theaters (and the world) at Christmas. There will be a touch of sadness with this one, however, due to the death of Carrie Fisher. She had finished shooting her scenes for this one, so it will at least give fans one last chance to say goodbye.
9. Dave Chappelle
Netflix and chill is over. It's about to be Netflix and laugh until you cry. After dropping his Comedy Central contract in 2005, the comedian is delivering a new stand-up comedy special on the streaming juggernaut. He's also releasing two unseen shows from his personal vault.
10. New music and collabs
Yes, 2016 took so many of our music legends. But some of your favs will still be putting out new music. The Arcade Fire says its new album will drop in the spring, and it's about time. Eminem will also get a strange bedfellow in…Adele? Yes Slim Shady and the 10-time Grammy winning singer will reportedly team up on his new album, his first since "The Marshall Mathers LP 2" in 2013. Oh, and and we'll get "More Life" from Drake, which he considers more of a playlist than an album. Whatever, just give it to us!
11. The book everyone's been waiting for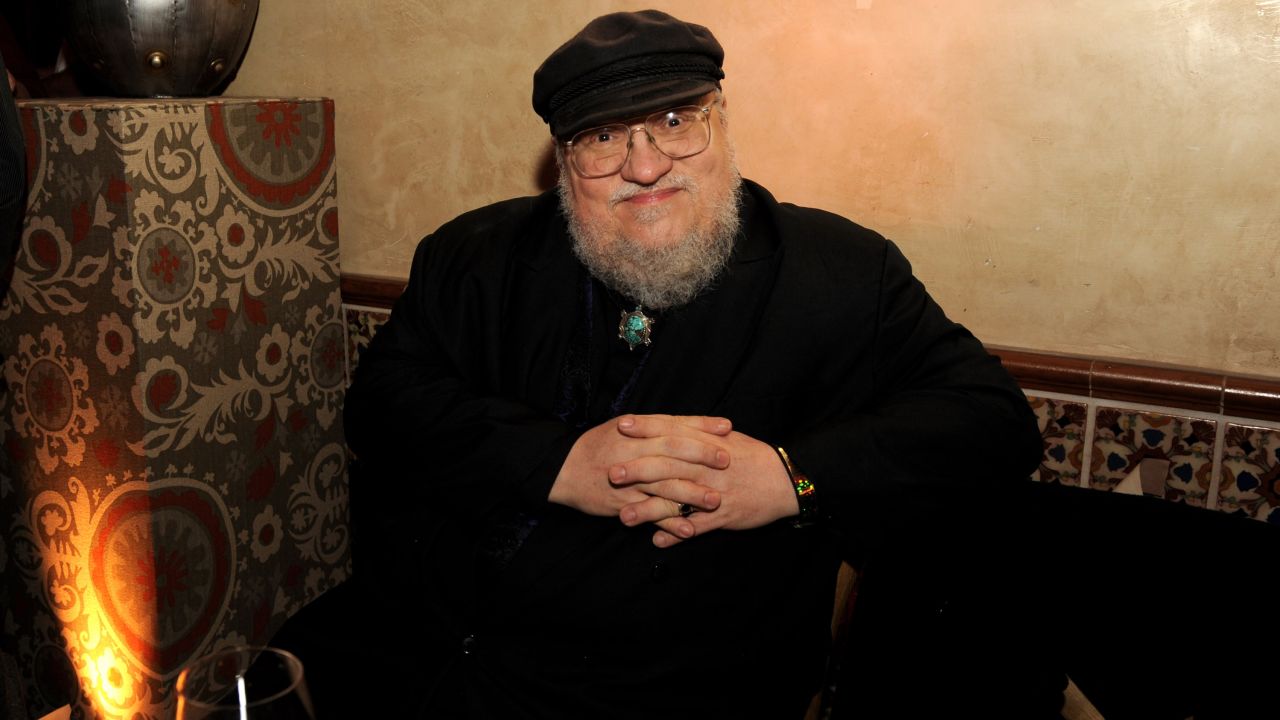 The sixth book in George R.R. Martin's "A Song of Ice and Fire" series – which "Games of Thrones" is based on – could come out in March. It's called "The Winds of Winter," and Martin promises to open it with two big battle scenes."The Winds of Winter" will also quickly resolve several cliffhangers left over from the end of the last book, "A Dance with Dragons." We're waiting, George!
12. A head transplant (?!)
Yeah, you read that right. A not-so-mad scientist plans to conduct the first human head transplant. Italian neurosurgeon Sergio Canavero says he has a volunteer – a man suffering from a muscle-wasting disease – so all he needs now is a body. The details of how the surgery will go down – like how they'll get a body – are a little hazy, but Canavero says it'll involve 150 people, 36 hours, really cold temperatures, bio-compatible glue and a diamond knife. Best. Craft project. Ever.
13. Nintendo's next big thing
Everybody seems hyped about the Nintendo Switch. It's the first video gaming system that lets you, well, switch effortlessly between playing games on the big-screen TV in your living room or the tablet in your hand. The price for the Switch, due out in March, hasn't been released yet, but all the cool kids on the internet are geeked up about it. Nintendo is, too: The company experienced lackluster sales of its Wii U back in 2012, so it's really counting on the Switch to make a big splash.
14. The Kennedy assassination files
JFK Assassination: Who do you believe?
For decades, endless conspiracy theories have swirled around the assassination of President John F. Kennedy. But some details could add context to the tragic events of November 22, 1963 when undisclosed files on the case go public. There's a catch: The man presiding over the office Kennedy held, President-Elect Donald Trump, will have the power to order these files sealed, if he so chooses.
15. Weird milk
Who needs cows? Not a California-based tech start-up called Perfect Day. It's promising to put bottles of milk made without cows on store shelves by the end of the year. Perfect Day says making milk without the cow is a lot like crafting beer: It involves fermentation and yeast (and probably a little imagination). The company also says making milk this way is better for the environment, since the technique involves using less land, water and energy.
16. Surfin' in The Eddie
It's the one sporting event in the world that usually gets canceled by the weather. The Eddie is an invite-only Hawaiian surfing contest that takes place off of Oahu's famous North Shore. Organizers only run it when conditions are right – when the waves are at LEAST 20 feet high – so the contest has only happened nine times in 30 years. The waiting period for the current contest runs until February 28, so everybody's got their fingers crossed that the big waves will come.
17. Virtual reality (just in case things get bad again)
2017 could be the year that virtual reality finally gets real and fulfill all those promises that were made to us back in the 90s. The Samsung Gear VR (which works with Galaxy phones) seemed to make the biggest splash with the masses this year, and that won't change going into next year. But the Daydream View from Google will probably make big strides next year too, as it becomes available to work with most Android phones. And Microsoft will put out a number of Windows-10 compatible VR headsets in the next couple of months, so consumers will have a ton of good choices.
CNN's AJ Willingham and Rolando Zenteno contributed to this report.