Story highlights
Truck attack at Christmas market left 12 dead, 48 injured
German authorities have not publicly named any of the victims
(CNN) —
An Italian woman working in Berlin. An Israeli visiting with her husband. A truck driver making a delivery. An attacker would leave them all dead.
More details are emerging about the victims of Monday night's attack at a Christmas market in Berlin when a hijacked truck barreled into a crowd. Twelve were killed and 48 injured.
German authorities have not publicly named any of the victims. But other sources, such as families or authorities in other countries, have named some of those who died.
Here's a look at some of those killed, followed by accounts of some of the injured:
THE DEAD
LUKASZ URBAN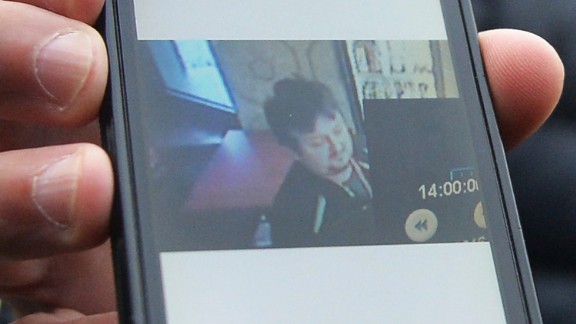 ap
The truck used in the attack had been driven earlier in the day by Urban, a Polish man who was hauling steel in Berlin for his cousin's Poland-based company, the cousin said.
Urban was found shot dead inside the vehicle after the attack – and was not driving during the attack, police said.
It would appear the attacker hijacked the truck from Urban, who may have been involved in a struggle with the assailant inside the truck's cabin before he was shot, CNN terrorism analyst Paul Cruickshank said.
The cousin, Ariel Zurawski, speaking to CNN affiliate TVN24, said Urban indicated he felt uneasy during that conversation, describing the area where he was going to unload as "weird."
Urban also talked to his wife at 3 p.m. that day, Zurawski said. Less than an hour later, the truck's GPS showed it being driven back and forth, with the engine being started and shut down again. It appeared to Zurawski, he told TVN24, that someone was learning how to drive the truck.
The Christmas market attack happened hours later.
DALIA ELYAKIM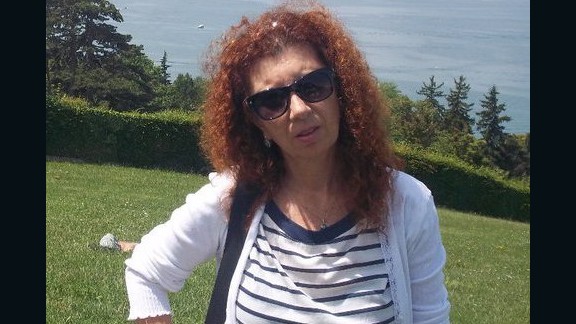 Israel Embassy in Germany
Elyakim, 60, of Israel, was with her husband when the attack happened.
She died as a result of the attack, and her husband, Rami Elyakim, was seriously injured, Israel's Foreign Ministry said.
The Israeli Embassy in Berlin was working with the family to bring the woman's body back to Israel for burial, the ministry said.
FABRIZIA DI LORENZO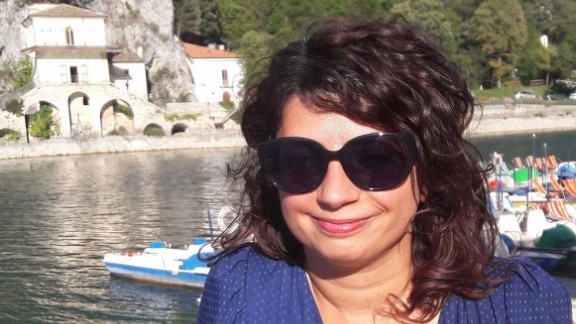 ANSA
Di Lorenzo, 31, was an Italian citizen who was killed in the attack, Italian Foreign Minister Angelino Alfano said Thursday.
Di Lorenzo, from the central Italian town of Sulmona, had worked in Berlin for several years, Italian news agency ANSA reported.
"The pain at her death is great. Once again one of our young compatriots has been the victim of the senseless, execrable violence of terrorism," Italian President Sergio Mattarella said, according to ANSA. "I express the solidarity and closeness of the whole country to Fabrizia's parents and brother."
THE INJURED
Dozens have survived their injuries. Some suffered serious tissue damage and broken bones from being hit by the truck; others were injured by the collapse of wooden kiosks that the truck damaged, said Dr. Michael Schuetz, one of the physicians who treated the victims.
An Italian survivor, Giuseppe La Grassa, told Sky TG24 he was at the market with his wife when the truck hit him.
Sky TG24
With his face marked by bruises and cuts, La Grassa recalled Wednesday that he heard "the sound of a truck speeding up."
"I turned around to look for my wife and I suddenly found myself on the ground. The truck hit me," he told Sky TG24.
La Grassa said he saw many people on the ground, motionless.
"We managed to go to the exit. A paramedic took us to a hotel and rescued us. He treated me, and then a hotel car brought us to the military hospital," he said.
Two Americans were among the 48 injured, the US State Department said. One of them, according to his family, was Richard Ramirez.
Ramirez, a 62-year-old Texas native, was at the market with his longtime partner when the truck hit the crowd. His partner – a German man whose name has not been released – was killed, and Ramirez underwent surgery and is recovering in an intensive care unit, Ramirez's brother told CNN.
Ramirez is struggling with his partner's death, Armando Ramirez said.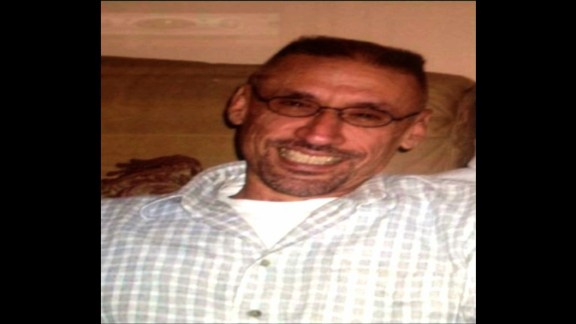 KGBT
"He's being heavily sedated because of the loss of his partner of 18 years. He's very, very emotional. He's having panic attacks," the brother said in a phone interview from Texas.
When Armando heard about the attack on the news, he immediately thought about the pair, he said.
"I was at work, I had the TV going, and I said, 'Oh, dear Lord, I hope and pray Richard and (his partner) were nowhere near that market attack,'" Armando said. "And the US Embassy called my sister at 2 in the morning on Wednesday … to let us know that my brother was in the ICU."
Richard Ramirez, originally of San Benito, Texas, moved to Germany years ago to be with his partner, CNN affiliate KGBT-TV reported.
CNN's Oren Liebermann, Hada Messia, Max Foster and Poppy Harlow contributed to this report.