Story highlights
Dreamers are participating in protests around the country
They are also seeking advice from attorneys on the best ways to fight against Trump's campaign promises
Watch this story on CNN's New Day at 7:30 am ET
(CNN) —
It's a fight President-elect Donald Trump might not see coming.
Dreamers, the children of undocumented immigrants brought to the United States as children, are preparing to stand up for themselves and for their parents. Dreamers say they want a path towards citizenship and they are gearing up before Inauguration Day.
"We are a force to be reckoned with," Karina Solano Suarez told CNN. "I think he should be preparing himself for this sort of fight, for us trying to stay together with our parents and our community members."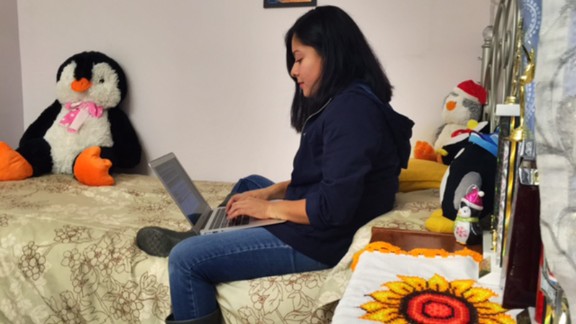 Rosa Flores/CNN
Solano Suarez, 20, arrived to Chicago when she was two years old. Memories of her native Mexico and of crossing the southern border escape her. She was too young to remember the arduous journey to Illinois, she said.
She is currently a sophomore at Northeastern Illinois University, studying computer science and justice studies. But most of her life was spent being afraid, she remembers, because of her undocumented status. People would make comments. She would internalize the pain. She would stay quiet, she said.
"I felt that there was a lot of negative connotations with not being a US citizen," Solano Suarez said.
Then came DACA, or Deferred Action for Childhood Arrivals, President Obama's 2012 executive action on immigration. It offered youth like Karina a work permit and a temporary stay in exchange for coming out of the shadows.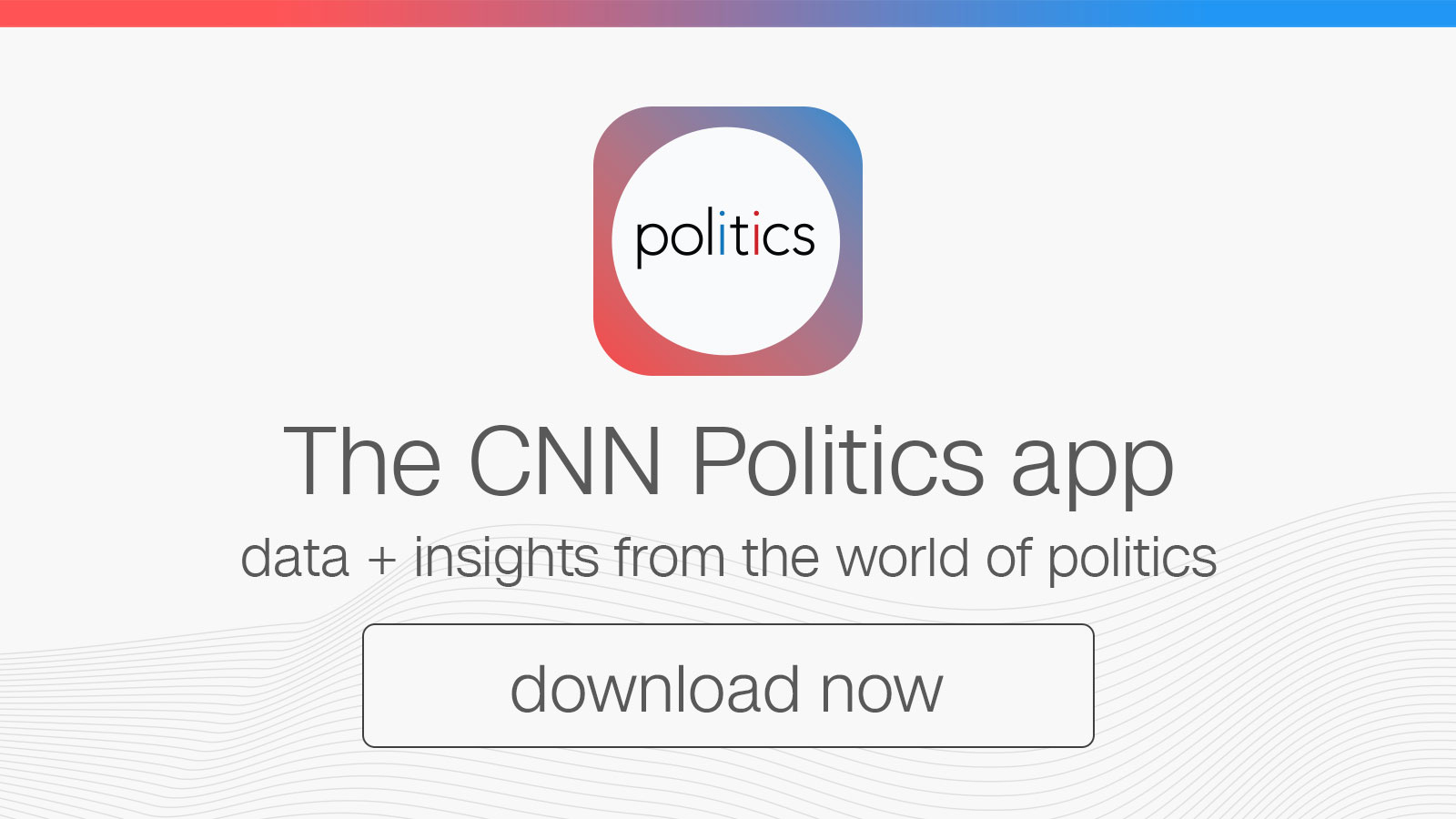 Solano Suarez said it was frightening to share her address with the federal government. Getting a background check and letting immigration know she was undocumented was nerve-racking. But after getting her work permit in the mail and getting a job at King Café in downtown Chicago, the uneasy feeling began to fade, she said.
"I felt a sense of empowerment from this movement that is undocumented, unafraid or coming out of the shadows," Solano Suarez said.
Solano Suarez and other Dreamers are digging in their heels, participating in protests around the country and seeking advice from attorneys on the best ways to fight against Trump's campaign promises.
"We are preparing for the worst-case scenario," immigration attorney Lam Ho, founder of the Community Activism Law Alliance, told CNN. "We are preparing so that we can respond both legally and through community activism to challenge the policies that we expect [Trump] will implement."
CNN's 2016 national exit polls showed that 70 percent of people agreed undocumented immigrants working in the US should be offered legal status. Only a quarter of all voters said undocumented immigrants should be deported.
It's a fight that puts the President-elect in a tight political position because Trump's supporter base elected him in part because of his promise to deport undocumented immigrants and build a border wall.
"Donald Trump is really between a rock and a hard place here," said CNN Political Director David Chalian. "Because his supporters during the campaign – one of the things that thrust him into the Oval Office was their fervent desire for a really tough on immigration position."
Trump's mixed messages on immigration has Dreamers very worried in the lead up to Inauguration Day.
In recent weeks Trump appeared to soften his tone about Dreamers to Time Magazine when saying "We're going to work something out that's going to make people happy and proud."
But his appointment of immigration hardliner Jeff Sessions as attorney general has immigrants fearing that the incoming administration will make good on its promise to implement mass deportation – even on historically low priority Dreamers like Solano Suarez.
"I don't trust him because he thinks very little of us. He made that very clear from the beginning of the campaign," Solano Suarez said. "I don't know if he will try to build up that trust or will he try to bring us down."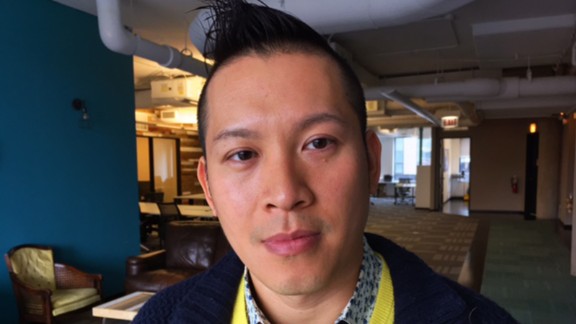 Rosa Flores/CNN
Ho started CALA in 2014 as a way to unite lawyers, activists and communities to push for access to justice and social change. He has been advising Dreamers to seek legal counsel, to have a lawyer study their individual case and, if need be, to stay away from the purview of immigration agents.
Dreamers, Ho said, are speaking out and are not afraid to put up a fight because they were educated in US schools that taught them to stand up for themselves.
"That is what being an American is about, standing up for your rights, standing up for the rights of your community, standing up for the rights of all people who are disadvantaged," Ho said.
Also empowering Dreamers, Ho said, the support from strangers and politicians who are willing to stand up with them. After the election, Ho said, CALA's phones started ringing off the hook, dozens of lawyers, students and regular people asking what they could do to help Dreamers and other immigrants.
"We have a long list of lawyers suddenly, who were sitting in their corporate offices thinking 'this is something that I need to do. I can't just worry about the mergers and acquisitions, human beings and their lives are being severely threatened by this election'," Ho said.
Chicago Mayor Rahm Emanuel is also standing up for Dreamers and other immigrants in the city when he re-affirmed Chicago is and will be a 'sanctuary city' - which welcomes all immigrants. Emanuel pledged and city council recently approved the budget for a $1.3 million legal defense fund that is expected to assist thousands of immigrants with legal services. Los Angeles Mayor Eric Garcetti announced a similar effort in his city.
If the President-elect -indeed allows Dreamers to stay in America - Karina worries that the move will separate Dreamers from their parents. Her household for example is made up of DACA recipients, US citizens and undocumented immigrants.
"If [Dreamers] are protected and [undocumented parents] are not we are going to be in a situation where we either leave with them or we stay by ourselves," Solano Suarez told CNN.
It's the fear of being separated from their parents, Karina said, that is driving Dreamers to push for comprehensive immigration reform – and not just for a path towards citizenship for themselves.
"If I had the chance to speak to Donald Trump I would tell him we are here to stay," Solano Suarez said.
CNN's Brad Parks contributed to this report