Story highlights
Anis Amri is being sought in deadly truck attack on Berlin Christmas market
Suspect was held in August and let go, German security official tells CNN
A manhunt is underway for a 24-year-old Tunisia native in connection with this week's Christmas market attack in Berlin – a man German authorities say may be "violent and armed" and had been in contact with radical Islamist groups.
Anis Amri is being sought in Monday's truck attack, which left 12 people dead and 48 injured at Breitsheidplatz, a wanted notice issued Wednesday by the German federal prosecutor's office said.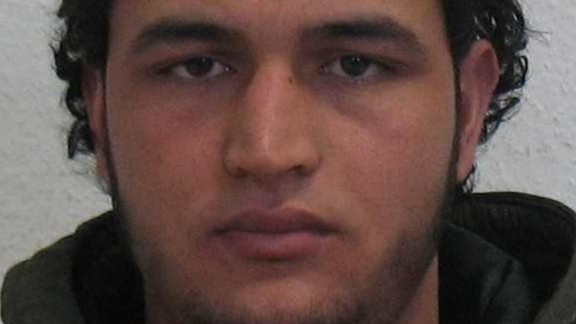 BKA
Police have offered a reward of up to 100,000 euros (about $104,000) for information about his whereabouts, and said Amri is "under urgent suspicion."
"If you see this person that we are seeking, inform the police. Please do not put yourself in danger because this person could be violent and armed!" the notice said.
Latest developments
• Amri is 1.78 meters (5 feet 10 inches) tall and weighs about 75 kilograms (165 pounds).
• The suspect was arrested in August with forged documents en route to Italy, but a judge released him, an official says.
• Police at one point noticed the suspect because he was looking for a gun.
• The suspect arrived in Germany in 2015 and was known to be in touch with radical Islamist groups, a state minister says.
• The suspect's asylum request was refused this year and deportation was attempted, state minister says.
• German police conduct raids in North Rhine-Westphalia region, a security official says.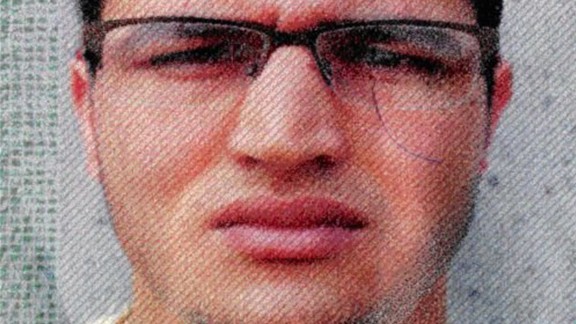 BKA
Hunt for suspect
Amri's identity papers were found inside the cabin of the truck used in Monday's attack, German security officials said.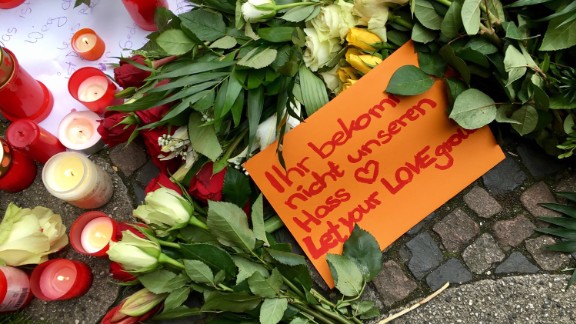 Bryony Jones/CNN
Before Amri was publicly named, Ralf Jaeger, interior minister of North Rhine-Westphalia, told reporters the suspect was known to German security services as someone in contact with radical Islamist groups, and had been assessed as posing a risk.
One German security official told CNN the suspect had been arrested in August with forged documents in the southern German town of Friedrichshafen, on his way to Italy, but a judge released him. The suspect also came onto the radar of German police because he was looking for a gun, the official said.
Interior Minister Thomas de Maizière told reporters a manhunt had been underway across Europe since midnight.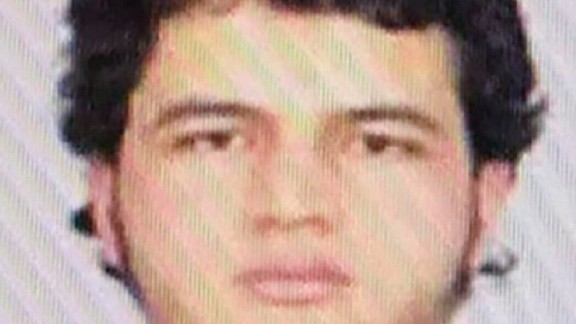 Getty Images
German police carried out raids Wednesday in connection with the investigation in North Rhine-Westphalia, where Amri had stayed, another security official told CNN.
ISIS claimed it had inspired Monday's attack. The terror group's affiliated Amaq News Agency described the perpetrator as a "soldier of the Islamic State" who had acted in response to calls for attacks in the West.
Amri was named as a suspect a day after police released a different man. The first man, an asylum seeker believed to be from Pakistan, had been detained in the immediate aftermath of the attack, with German media reporting that witnesses had said he'd driven the truck.
But Peter Frank, general prosecutor at Germany's Federal Court of Justice, said that forensic tests offered no link between the man and the truck's cabin.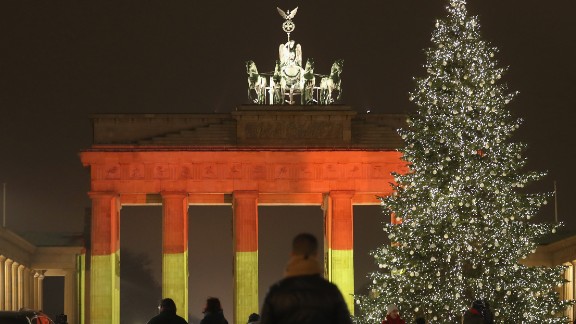 Photos: Berlin attack aftermath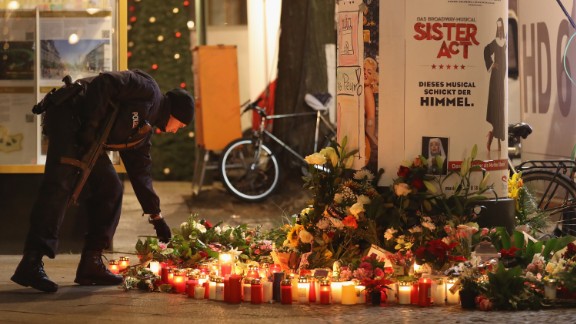 Photos: Berlin attack aftermath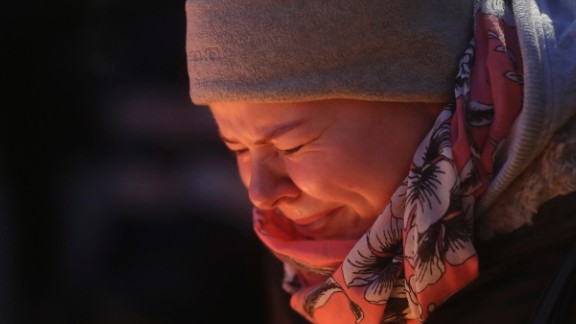 Photos: Berlin attack aftermath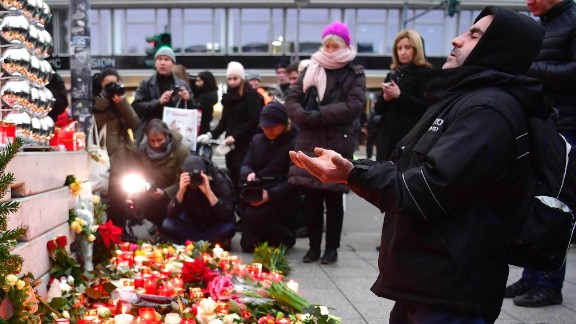 Photos: Berlin attack aftermath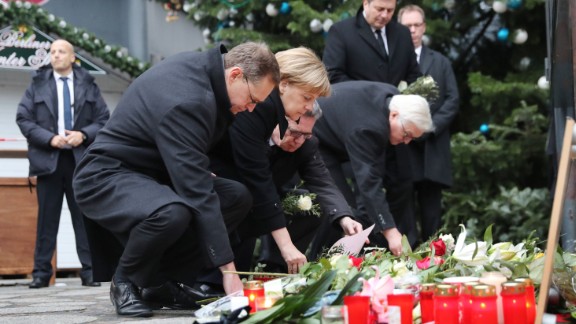 Photos: Berlin attack aftermath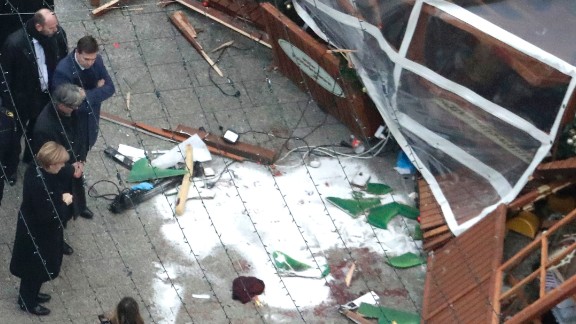 Photos: Berlin attack aftermath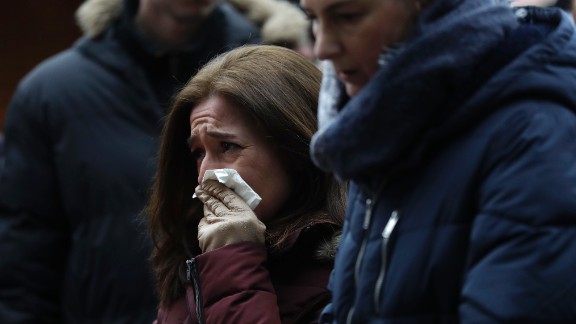 Photos: Berlin attack aftermath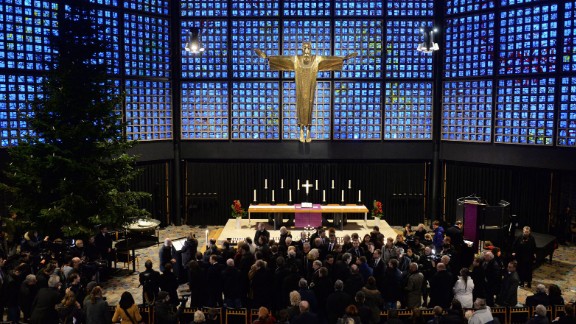 Photos: Berlin attack aftermath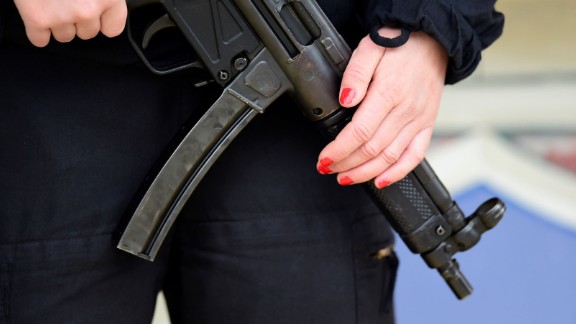 Photos: Berlin attack aftermath