Story highlights
Anis Amri is being sought in deadly truck attack on Berlin Christmas market
Suspect was held in August and let go, German security official tells CNN
A manhunt is underway for a 24-year-old Tunisia native in connection with this week's Christmas market attack in Berlin – a man German authorities say may be "violent and armed" and had been in contact with radical Islamist groups.
Anis Amri is being sought in Monday's truck attack, which left 12 people dead and 48 injured at Breitsheidplatz, a wanted notice issued Wednesday by the German federal prosecutor's office said.
Police have offered a reward of up to 100,000 euros (about $104,000) for information about his whereabouts, and said Amri is "under urgent suspicion."
"If you see this person that we are seeking, inform the police. Please do not put yourself in danger because this person could be violent and armed!" the notice said.
Latest developments
• Amri is 1.78 meters (5 feet 10 inches) tall and weighs about 75 kilograms (165 pounds).
• The suspect was arrested in August with forged documents en route to Italy, but a judge released him, an official says.
• Police at one point noticed the suspect because he was looking for a gun.
• The suspect arrived in Germany in 2015 and was known to be in touch with radical Islamist groups, a state minister says.
• The suspect's asylum request was refused this year and deportation was attempted, state minister says.
• German police conduct raids in North Rhine-Westphalia region, a security official says.
Hunt for suspect
Amri's identity papers were found inside the cabin of the truck used in Monday's attack, German security officials said.
Before Amri was publicly named, Ralf Jaeger, interior minister of North Rhine-Westphalia, told reporters the suspect was known to German security services as someone in contact with radical Islamist groups, and had been assessed as posing a risk.
One German security official told CNN the suspect had been arrested in August with forged documents in the southern German town of Friedrichshafen, on his way to Italy, but a judge released him. The suspect also came onto the radar of German police because he was looking for a gun, the official said.
Interior Minister Thomas de Maizière told reporters a manhunt had been underway across Europe since midnight.
German police carried out raids Wednesday in connection with the investigation in North Rhine-Westphalia, where Amri had stayed, another security official told CNN.
ISIS claimed it had inspired Monday's attack. The terror group's affiliated Amaq News Agency described the perpetrator as a "soldier of the Islamic State" who had acted in response to calls for attacks in the West.
Amri was named as a suspect a day after police released a different man. The first man, an asylum seeker believed to be from Pakistan, had been detained in the immediate aftermath of the attack, with German media reporting that witnesses had said he'd driven the truck.
But Peter Frank, general prosecutor at Germany's Federal Court of Justice, said that forensic tests offered no link between the man and the truck's cabin.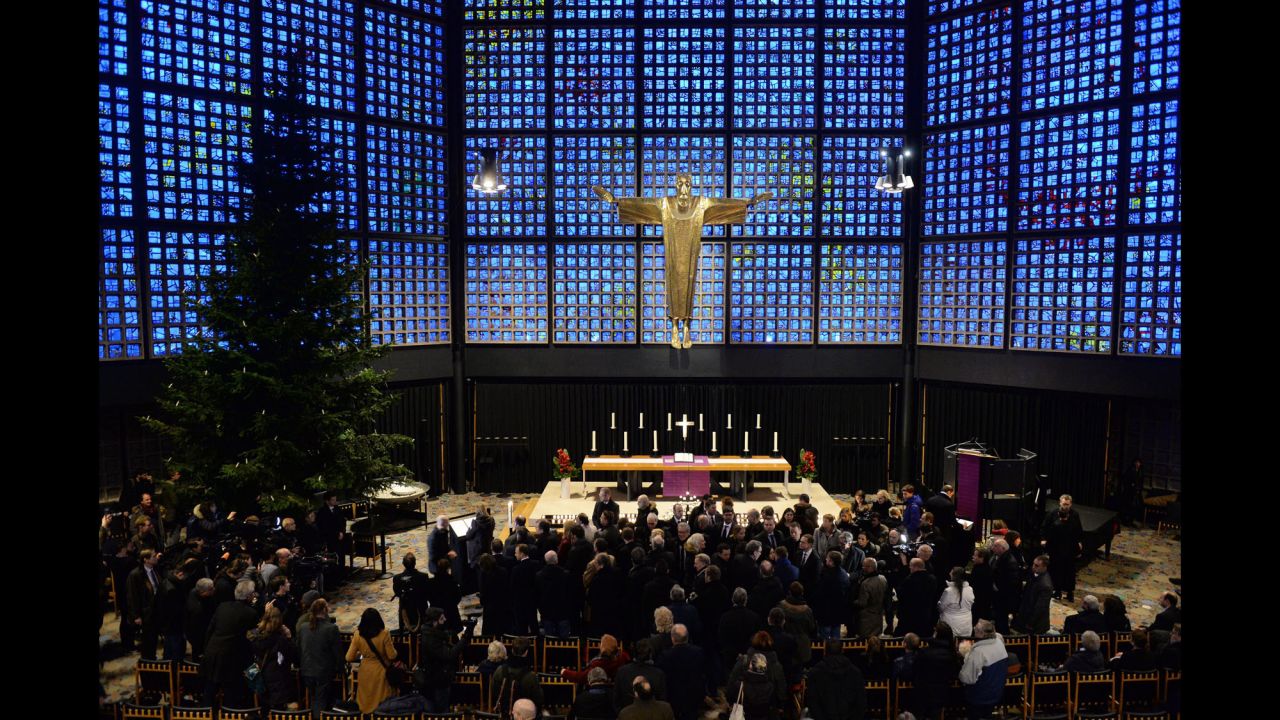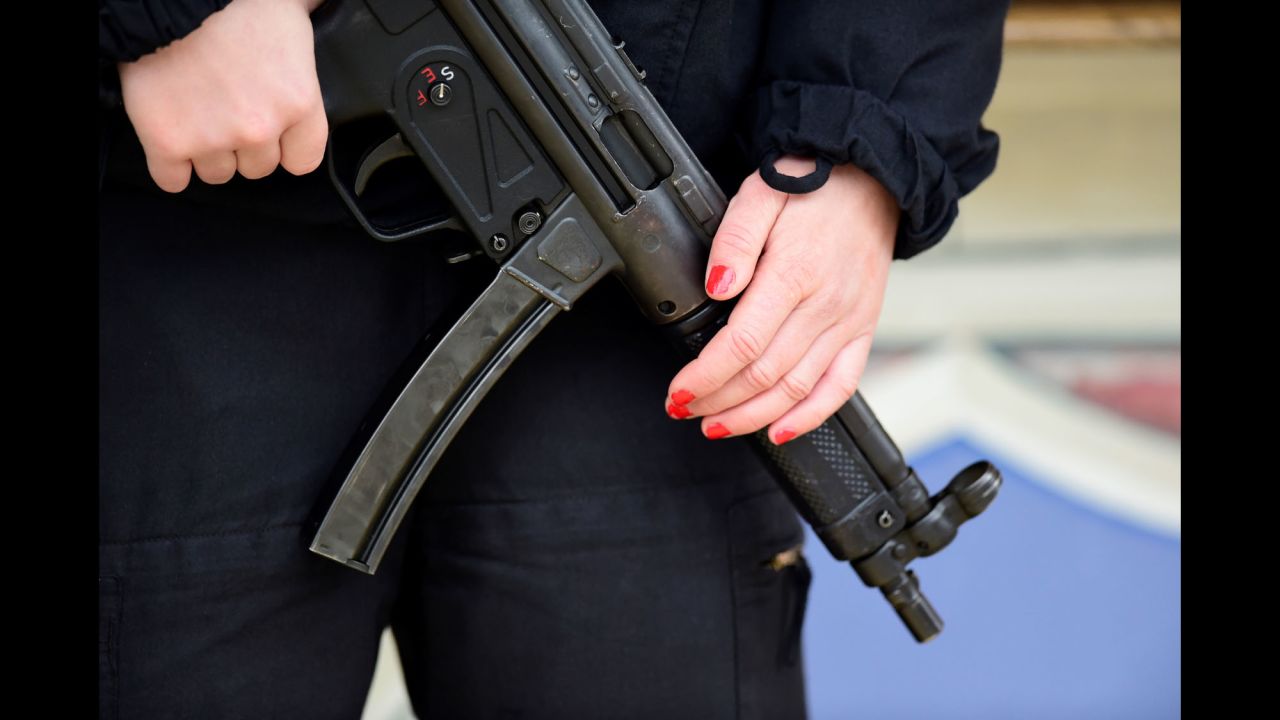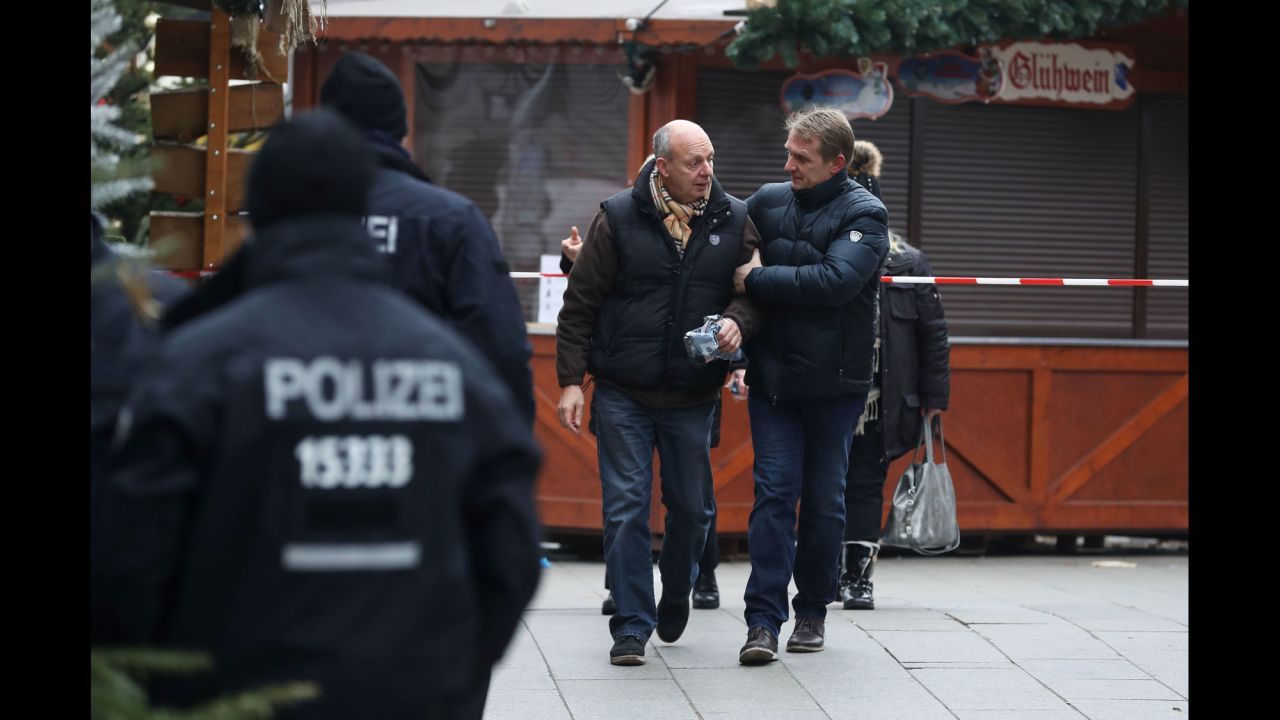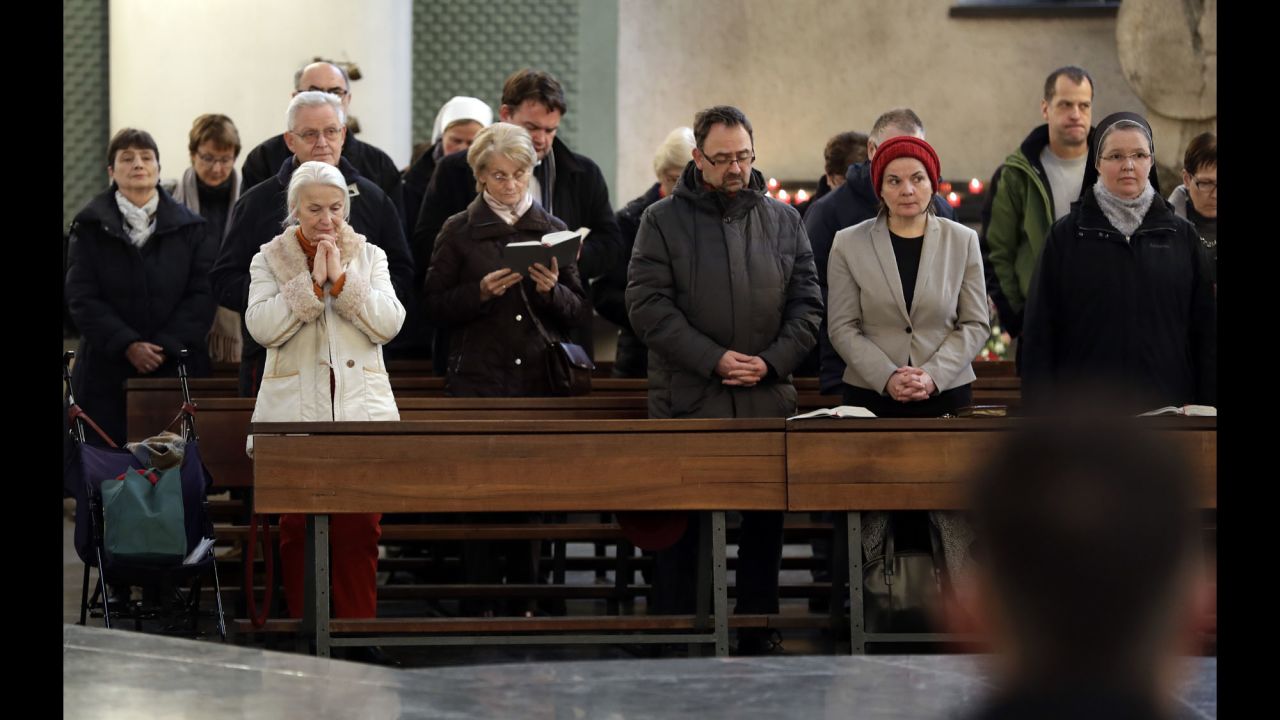 Berlin attack aftermath
Link to pro-ISIS network?
Jaeger said Amri was believed to have entered Germany in July 2015 and had traveled between Berlin, North Rhine-Westphalia and other cities. He was "very mobile," but was mostly in Berlin since February, he said.
'Everybody just started running'
Amri requested asylum in Germany, but this was refused in June, Jaeger said – two months before his reported arrest in southern Germany. A deportation process was started in North Rhine-Westphalia, Jaeger said.
The suspect had been registered by German authorities as someone who posed a risk, said Stephan Mayer, a spokesman for the Christian Democratic Union/Christian Social Union parliamentary group. Mayer said the suspect was believed to have links to a Salafist group, referring to an ultra-conservative branch of Islam.
But authorities' attempts to deport him were thwarted because they were unable to establish his identity beyond doubt, Mayer said.
German security officials told CNN that investigators believe the Tunisian suspect is linked to a recruitment network for ISIS operating in Germany.
The main figure in the network, Ahmad Abdulaziz Abdullah – a 32-year-old Iraqi national also known as Abu Walaa – and four others were arrested and charged with terrorism offenses in November.
German federal prosecutors said then that Abdullah was the ringleader of a multiregional recruitment network. The group allegedly targeted and radicalized young Muslims in North Rhine-Westphalia and Lower Saxony.
Jaeger said he could not confirm a link to Abu Walaa.
Tunisian radio network Mosaique FM interviewed a man who identified himself as Amri's father. The man said Anis is one of four children, and that he and Amri's mother are divorced.
Amri left Tunisia for Italy about seven years ago, after he dropped out of school, the man said. The man said he hasn't heard from Amri but that Amri maintained contact with his siblings through phone calls that sometimes came months apart.
Original truck driver slain
A Polish man found shot dead inside the truck has been identified as its original driver, according to German media. He was not driving during the incident, police said. The gun used to kill him has not been recovered.
The slain driver may have been involved in a struggle with the suspect inside the truck's cabin before he was shot, CNN terrorism analyst Paul Cruickshank said. This could be when the suspect's identity papers were dropped, he suggested.
The truck, which was owned by a Polish company, was hauling 25 tons of steel before it was steered into the crowd, according to its owner, Ariel Zurawski. He identified the slain driver as his cousin.
Police have appealed to the public for any digital videos and photos they have of the attack or possible suspects.
'Like a little war zone'
German authorities have not publicly named any of the victims, and police have asked people not to post videos or photos of them as a sign of respect.
But Israel's Foreign Ministry said Thursday that a 60-year-old Israeli woman – Dalia Elaykim – had died in the attack. Her husband was seriously injured. The embassy is working with the family to bring her body back to Israel for burial, the Ministry said.
Italy's Foreign Ministry said Wednesday that Italian national Fabrizia Di Lorenzo was missing following the attack and that her family was now in Berlin. The ministry said it was waiting for German investigators to complete their work before issuing a statement.
Italy's ANSA news agency reported the missing woman, 31, worked in Berlin and that her cell phone was found at the attack scene.
Michael Schuetz, the doctor who oversaw the emergency response at Berlin's Charité hospital, told CNN that survivors described a scene "like a little war zone."
Physical injuries ranged from major trauma for those hit by the truck to lesser injuries suffered when poles from the market huts fell on people, he said.
Dueling protests
Berliners who came to leave flowers and candles at makeshift shrines near the Christmas market told CNN Wednesday they would not allow the attack to change the way they led their lives.
One handwritten note left with a bunch of roses read, "You will not have our hate," echoing the words of writer Antoine Leiris after he lost his wife in the Paris attacks.
Wednesday night, the issue of migrants drew dueling protests outside the Berlin Zoo rail station. On one side a few dozen people joined a demonstration by the far-right, ultranationalist National Democratic Party, waving German flags and railing against the acceptance of migrants and refugees.
They were countered by a group of several hundred people, many of whom shouted: "Say it loud, say it clear, refugees are welcome here!"
Some in the counterdemonstration carried white signs with red hearts printed on them. Signs carried messages such as "Solidarity instead of hate," and "Together against Nazis."
As the NPD side delivered speeches on a loudspeaker, the counterdemonstrators drowned them out with music, chants and whistles.
Among the pro-refugee crowd was 70-year-old Irmela Schramm, who for years has sought out neo-Nazi graffiti across Germany and painted over it with heart shapes.
"When I saw what happened on Monday, I knew I would have a lot more to do," she said Wednesday.
German Chancellor Angela Merkel has come under political pressure over her government's generous acceptance of refugees. Germany has taken in more than 890,000 asylum-seekers in the past year, a much higher number than other European nations.
How populism could shake up Europe: A visual guide
The issue contributed to defeats for Merkel's Christian Democratic Union in Berlin and her home state of Mecklenburg-Vorpommern during regional elections this year.
CNN's Hala Gorani reported from Berlin, James Griffiths wrote from Hong Kong and Laura Smith-Spark wrote from London. CNN's Bryony Jones, Jason Hanna, Schams Elwazer, Tim Lister, Carol Jordan, Max Foster, Julia Jones and Hada Messia contributed to this report.