She's arguably the most photographed woman in Trump Tower. Yet no one knows her name.
Known as "elevator girl" or "Trump Tower girl," Madeleine Westerhout has appeared in the background of countless images and video from the lobby of President-elect Donald Trump's offices, escorting the transition's VIPs from the door and up the elevators.
The polished brunette's face has been everywhere, from newspapers to websites to television, as she quietly whisks in the President-elect's guests.
To the press pool gathered in the lobby, Westerhout appearing at the elevator bay is a sign that someone important is about to arrive, sending cameras into ready position.
Her frequent appearances have been noticed by political onlookers, with even famous chef and "Top Chef" judge Tom Colicchio last month tweeting a screengrab of her from The New York Times' website asking: "Who is this? She has greeted everyone at Trumps golf club and T Tower. No snark just wondering."
Westerhout is the assistant of Republican National Committee chief of staff Katie Walsh, the close adviser to incoming White House chief of staff Reince Priebus, and a senior adviser to the Trump transition. CNN caught up with Westerhout at Trump Tower for a chat about her newfound fame – and how she prepares her wardrobe.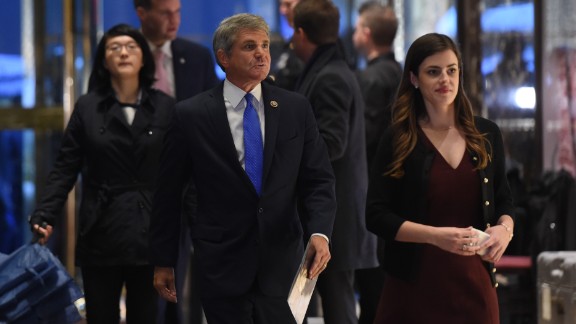 TIMOTHY A. CLARY/AFP/Getty Images
What's your role?
I've been working for Katie Walsh for about three and a half years, I'm her assistant. And we went up to New York after we won the election and we've all just been helping out Reince and the team and doing what we can to make things work here."
And why are you so constantly spotted in Trump Tower's lobby?
"So it started when we just began scheduling these meetings, and obviously, there's a lot of security outside, so Katie wanted me to make sure that these important people got inside the building and where they needed to be. And then the President-elect wanted to make sure all of his meetings were very transparent, so it became a little bit more public than I originally thought it was going to be."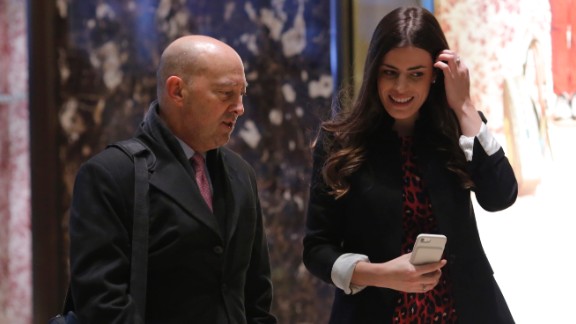 DOMINICK REUTER/AFP/Getty Images
Who's been your favorite person to escort?
"All of the generals and admirals, like Gen. Mattis, Gen. John Kelly, Adm. Mike Rogers, they've been really amazing."
Do you get emails from family and friends saying, 'I saw you' ?
"Yes, all the time. My family loves it. I mean, they're so proud of me. So it's really fun to see them watching me and looking for pictures."
Do you plan to keep escorting people back and forth?
"I hope so. I love meeting these people, it's been a huge privilege, so we'll see what the President-elect has in store for all of us."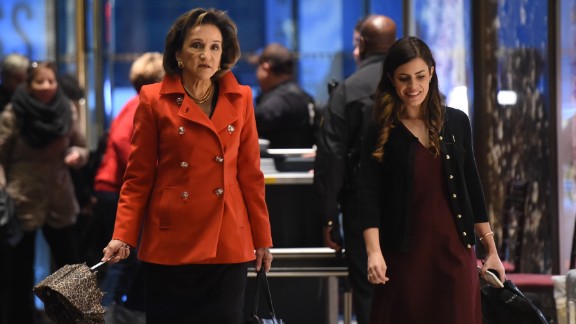 TIMOTHY A. CLARY/AFP/AFP/Getty Images
So have you put a little extra care into getting ready each morning?
"That's right, yeah. (I) definitely have to plan my outfits in advance, and we're staying at a hotel in New York so I have to pack well in advance."
How has this unexpected role been?
"Definitely unexpected – I was not planning on any of this, but it's been really fun and it's an amazing experience we're all seeing, so it's fun."
How is it upstairs?
"It's great – we're all working really well together. So it's fun; we're ready to get to the White House."