Story highlights
Hong Kong's chief executive will not seek a second term
His resignation was a key demand of the pro-democracy 2014 Umbrella Movement
A cheer went up from the crowd as the bottles of champagne were popped.
Outside Hong Kong's Government House, protesters handed out plastic cups of wine as they chanted slogans celebrating the downfall of the city's top official, a rare moment of celebration for the beleaguered pro-democracy movement.
On Friday, Chief Executive Leung Chun-ying announced he will not seek re-election, citing family reasons.
His removal was a key demand of the 2014 Umbrella Movement mass demonstrations and many protests since, and there was a mood of jubilation Saturday as demonstrators gathered in the city's business district for an anti-government rally.
'CY did not beat us'
Longtime anti-government lawmaker "Longhair" Leung Kwok-hung told CNN on Saturday he was happy to see the back of CY Leung, as the chief executive is known, but said "his legacy will continue," as several of his key allies are being mulled as potential successors.
"It's not a victory, but CY did not beat us," he said.
"Longhair" Leung Kwok-hung is one of four pro-democracy lawmakers facing disqualification after the government filed lawsuits this month challenging the validity of their oaths of office.
That move came in the wake of the expulsion of two anti-Beijing lawmakers from the city's parliament over protests they staged during the oath-taking ceremony in October.
Unconcerned about his own fate, the lawmaker said if he were removed "young blood will emerge" to take his place.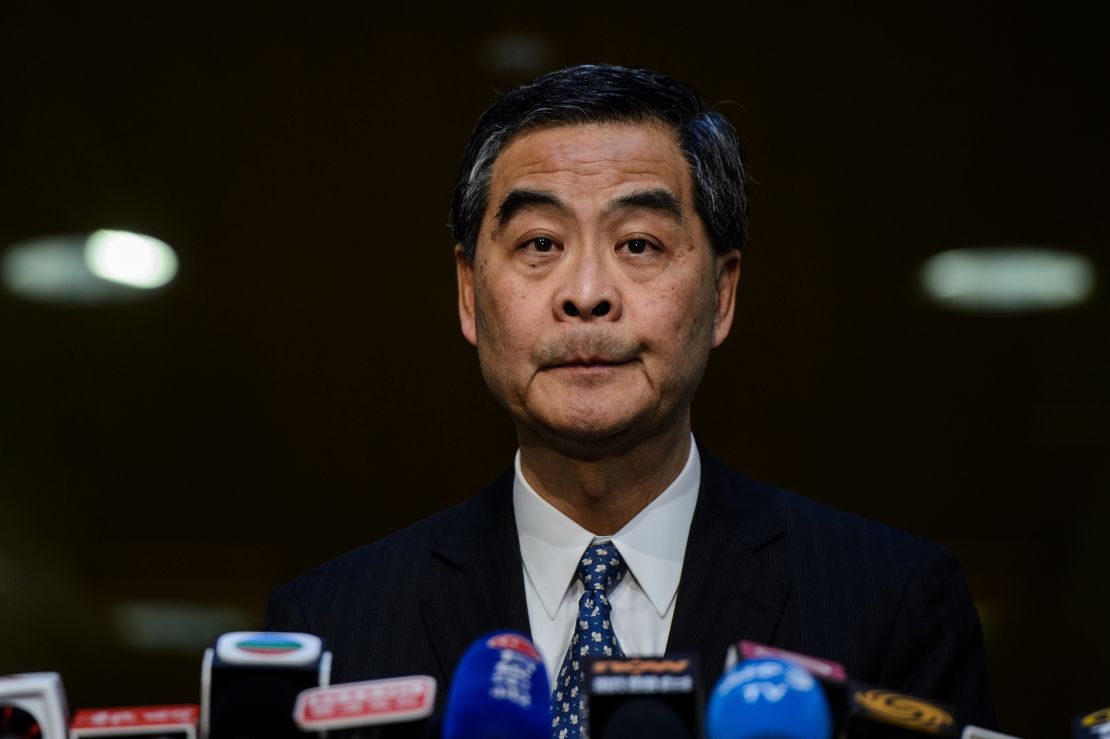 Worries about possible successor
Lawmaker Lau Siu-lai, who took part in the Umbrella Movement, said Leung's decision not to seek re-election was a vindication of the protests.
"It shows our will, and power to turn the will of Beijing," she said, but voiced concern the pro-democracy movement would find itself with an even less desirable chief executive, Regina Ip.
"We are very worried," Lau said. "She is more dangerous than CY Leung."
Ip, one of the few candidates to have already declared her intentions to run in the March election, is a former security secretary who stepped down in 2003 after mass protests against a proposed anti-sedition law.
Since then, however, she has staged a remarkable political comeback. In this year's parliamentary elections, she received the third-highest amount of votes of any candidate.
She told CNN earlier this year that a "popularly elected leader, who can act as a consensus politician" could help mend the polarizing divides that exist between the pro-democracy and pro-government political camps.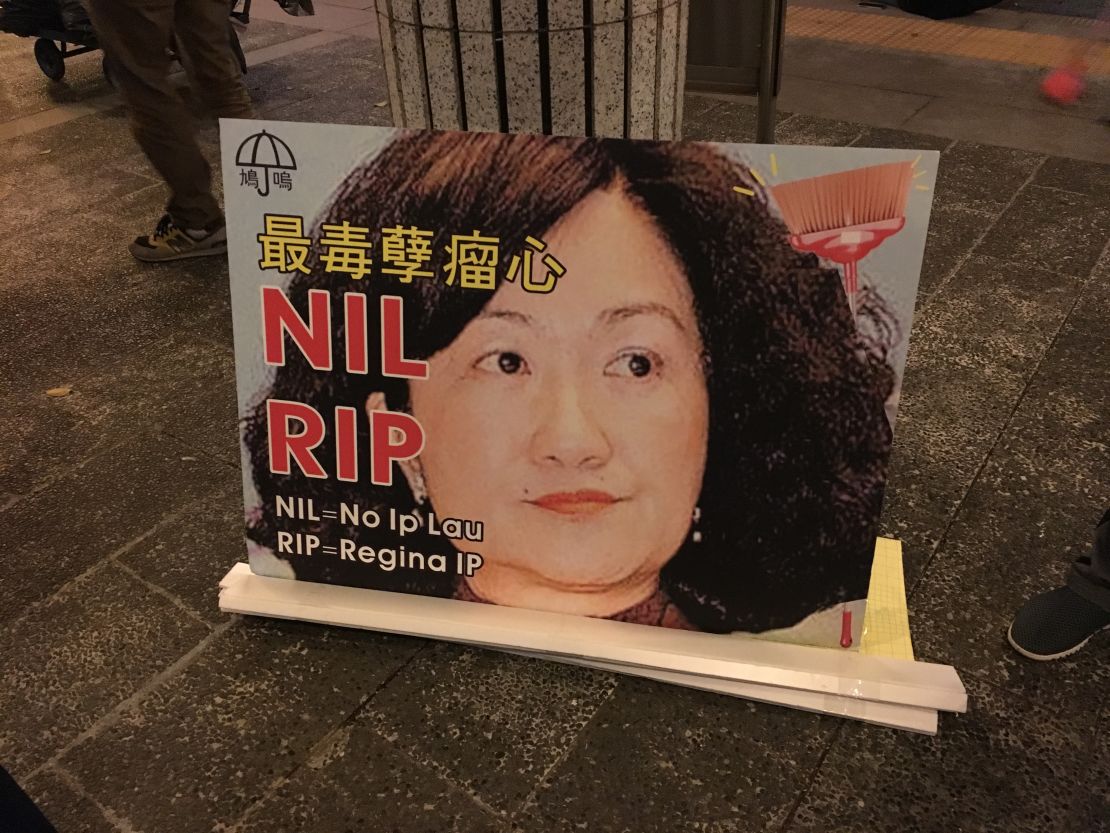 Optimism for 'more universal suffrage'
Popular elections are a long way off, however. In March, a 1,200-person election committee will choose Hong Kong's next leader from a handful of candidates.
The replacement of this system with a free vote and nomination process was the primary demand of the Umbrella Movement. In the wake of the protests, a limited reform platform put forward by the central government in Beijing was defeated in the Hong Kong parliament.
But lawmaker Edward Yiu said Saturday there was a rare opportunity next year for the pro-democracy minority on the election committee to play kingmaker in a split vote between two pro-government candidates.
"I am quite optimistic," he said. "We could (then) fight for more universal suffrage in the coming term."