Story highlights
Dylann Roof said of the slayings: "Somebody had to do it"
Roof faces 33 charges in a June 2015 church massacre in Charleston, South Carolina
(CNN) —
Dylann Roof wasted no time confessing to the massacre at Emanuel African Methodist Episcopal Church, according to an FBI video shown Friday at his murder trial in Charleston, South Carolina.
"I went to that church in Charleston and I did it," he said, then laughed.
"Did you shoot them?" a law enforcement officer asked a calm and composed Roof.
"Yes," Roof replied, followed by another laugh.
Asked how many people he killed that day, the young man in the mushroom-shaped haircut replied calmly: "If I was going to guess, five maybe. I'm really not sure."
In the video, the self-described white supremacist said he opened fire with a Glock .45-caliber pistol.
He fired 70 rounds that night in June 2015. A dozen people had stood for prayers, their eyes closed, prosecutors said. Nine were killed.
"I didn't say anything to them," Roof said of his victims.
What about after the shootings?
"I didn't talk to them."
Roof admitted in the video that he "drank a little" just before visiting the church. He sat with his victims for about 15 minutes before the slaughter. They handed him a sheet with religious verses.
"It was a Bible study," he said.
He brought with him seven magazines, he told investigators. A bag and his weapon.
"I was sitting there thinking if I should do it or not," Roof said, according to the video.
"I could have walked out. I don't want to say it was spur of the moment."
In the video, Roof is seen sitting at a circular table at the Shelby, North Carolina, police department, after his arrest. He occasionally gestures with his hands but his voice – deep and monotone – betrays no emotion. The sun hits the camera lens, partly washing out the young man's face.
"Somebody had to do it," Roof said of the slayings. He added that "black people are killing white people everyday… What I did is so minuscule compared to what they do to white people every day."
He researched the city and the church and then acted alone.
'Our people are superior,' Roof told investigators
"I like Charleston," he said in the video, which is more than two hours long.
"It's historic, too, you know. I think at one time it had the highest ratio of blacks to white during slavery, and AME is a historic church. I researched black churches."
The web also influenced his deadly handiwork. "It sounds lame but it was pretty much the Internet," he said.
After sketching out the massacre scene for investigators, Roof said, he emptied seven magazines. His victims cowered under tables, he recalled. No one tried to escape.
"It was pop, pop, pop," he said, adding that he was didn't shoot a woman who was looking at him.
Roof said he was "in absolute awe" that police weren't waiting outside when he left the building. He had been prepared to kill himself in the event of a confrontation with police.
At one point, Roof, 22, described his crime as "political" and said he considered himself "a white supremacist."
"Our people are superior," he said. "That's just the fact."
His views on race were awakened by the Trayvon Martin case in Florida, he said. He also talked about Muslims overrunning parts of Europe. He said he supported Hitler.
His goal was "to agitate race relations," the suspect said.
Asked by an investigator if his crime made him feel "glad," Roof said: "I had to do it. I wouldn't say I was glad."
When told he had killed eight people at the scene and a ninth died at a hospital, Roof said, "Well, it makes me feel bad."
He said he couldn't look at relatives of his victims if they were seated across from him.
Did he have a message for the public?
"Ugh, I don't know."
Before his confession, Roof munched on Burger King hamburger brought to him by police officers.
The showing of the video Friday capped a dramatic and emotional week for the 12 jurors and six alternates, as well as attendees at the trial in federal court.
Roof's mother passed out and collapsed during a lunch recess in the courtroom Wednesday. His attorney said in a court filing that she suffered a heart attack.
Dylann Roof was "cold and calculating" in planning an attack on Emanuel African Methodist Episcopal Church, a federal prosecutor said Wednesday in opening statements at Roof's trial in Charleston, South Carolina.
Roof studied the church's long history in the black community, found out what time a Bible study class would be held, loaded his gun the night before, packed extra ammunition and drove more than an hour to the church, Assistant US Attorney Jay Richardson told the jury of nine whites and three African-Americans.
He was welcomed into the Bible study and displayed a "cold and hateful heart" by sitting with the group more than 30 minutes, Richardson said.
Tywanza Sanders, one of those killed, told Roof that he didn't have to shoot them, saying "we mean you no harm," the prosecutor said, recounting the story of one of the survivors. Roof, who is white, replied, "Y'all are raping our white women, y'all are taking over the world," Richardson said.
Roof, who is white, replied, "Y'all are raping our white women, y'all are taking over the world," Richardson said.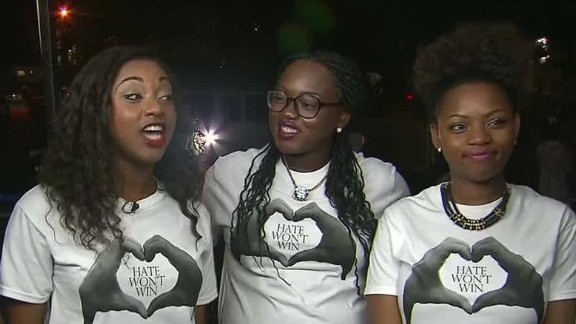 Now playing
01:32
'Hate Won't Win' campaign grabs attention from Obama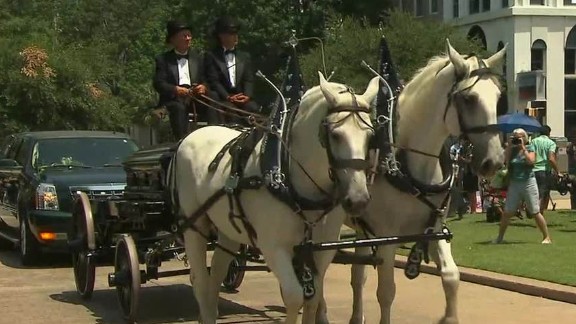 Now playing
01:14
Slain pastor's body taken to state Capitol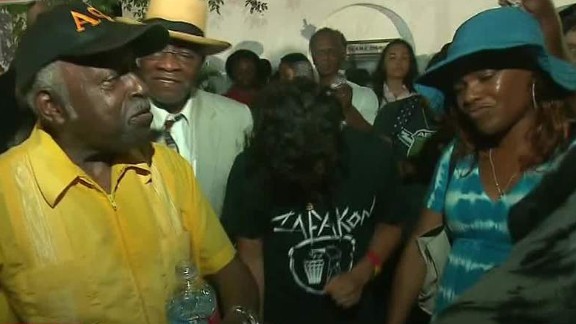 Now playing
01:07
Crowd unites by singing in Charleston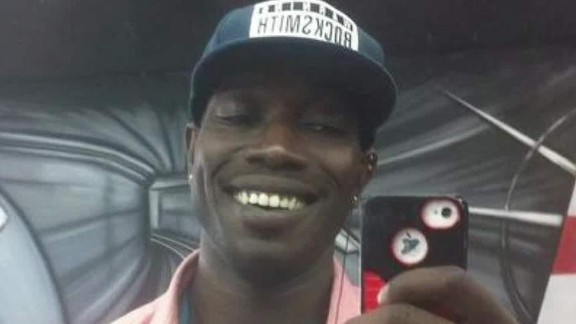 Now playing
02:33
Friends remember shooting victim Tywanza Sanders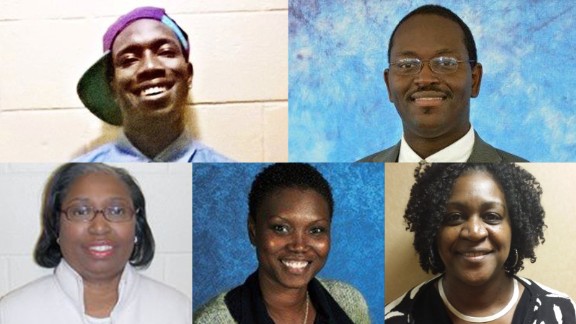 Now playing
02:49
Remembering Charleston church shooting victims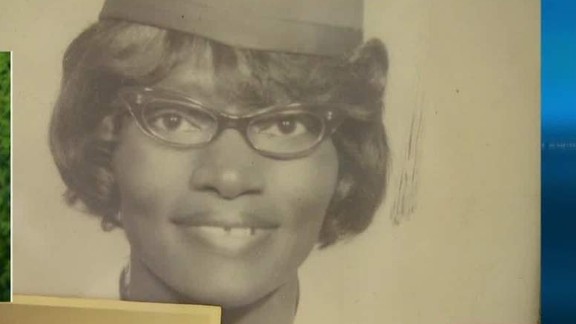 Now playing
02:56
Family remembers matriarch killed in Charleston shooting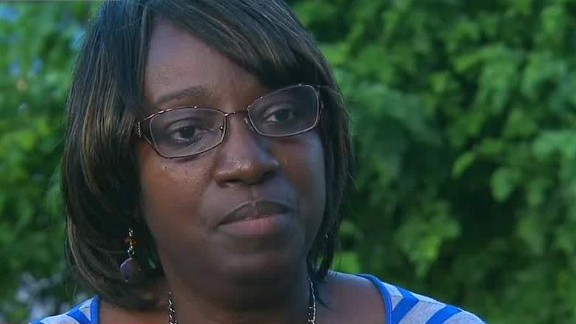 Now playing
02:00
Charleston victim's friend: She laid on her son's blood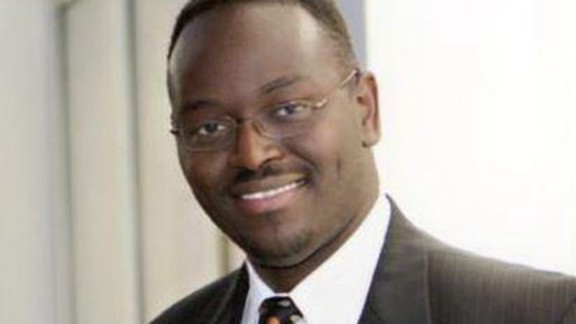 Now playing
01:16
Rep. Sanford: Pastor Pinckney 'considerate and warm'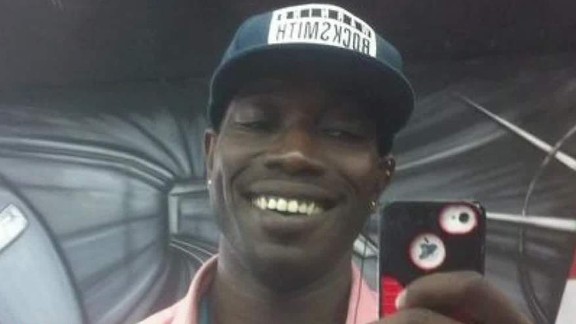 Now playing
03:10
Friends of Tywanza Sanders: He was always smiling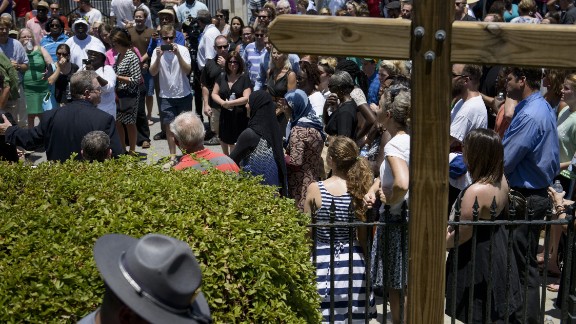 Now playing
02:01
Charleston church shooting victims identified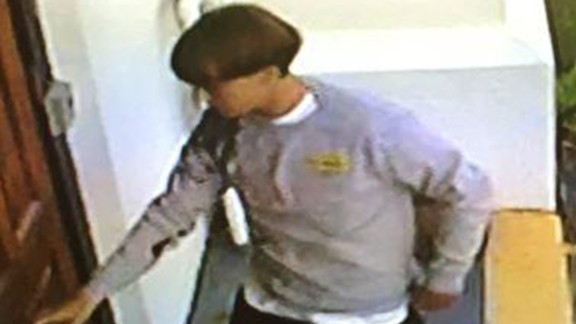 Now playing
01:31
Cops: 3 males, 6 females killed in Charleston massacre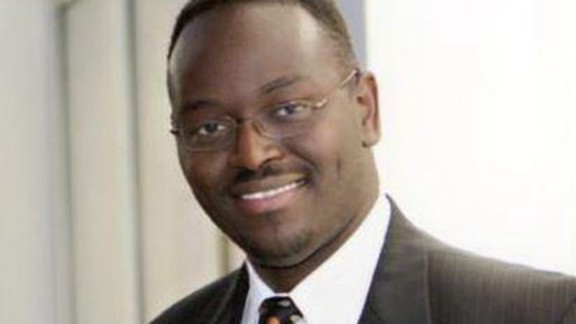 Now playing
03:15
Cousin: Charleston shooting victim a 'peacemaker'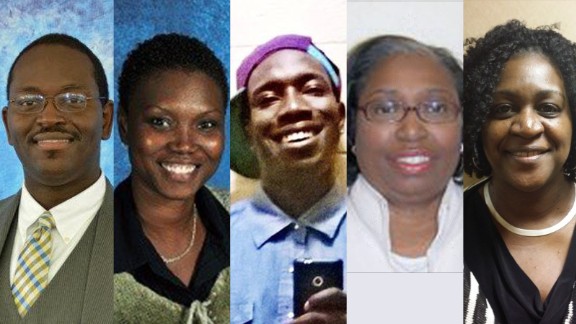 Now playing
02:53
Nine killed, three survived 'hate crime' attack