Story highlights
City's Building and Planning Department was looking into complaints about trash, improper use of building
Two men asked for a restraining order against Almena
Oakland, California
CNN
—
As investigators sift through the debris of the charred Oakland warehouse that became a mass grave for at least 36 people, court documents obtained by CNN provide an unsettling glimpse of life in the facility before it caught fire Friday evening.
The documents are requests for restraining orders filed by and against Derick Ion Almena, the leaseholder of the cavernous structure known as the Ghost Ship.
They contain allegations of theft, assault and intimidation in which Almena is in one case the alleged aggressor and, in the other, a victim.
The accounts, while unproven, add to a chaotic portrait of the way the building was allegedly maintained and managed prior to the deadly blaze.
Attempts to reach Almena were unsuccessful. In a brief interview aired on NBC's "Today Show" Tuesday, he said he was "incredibly sorry" for what had happened at the warehouse.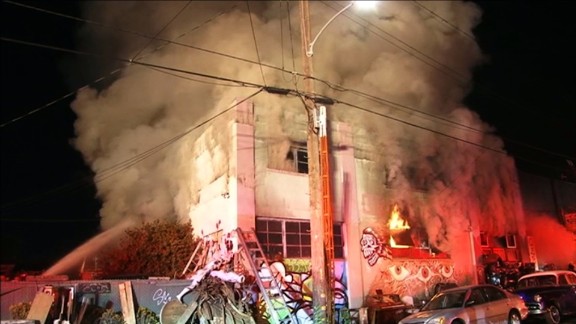 Photos: Oakland warehouse party fire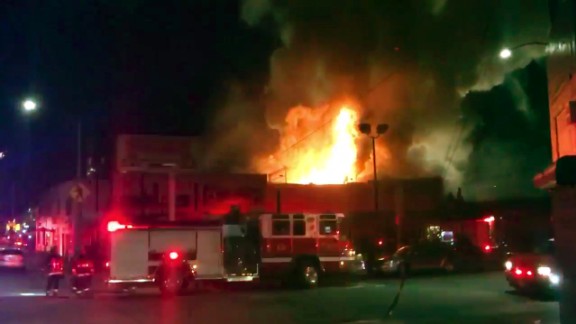 Photos: Oakland warehouse party fire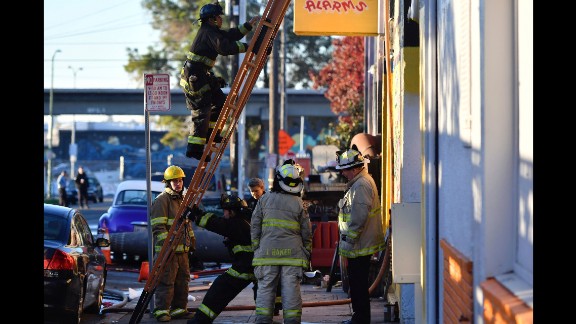 Photos: Oakland warehouse party fire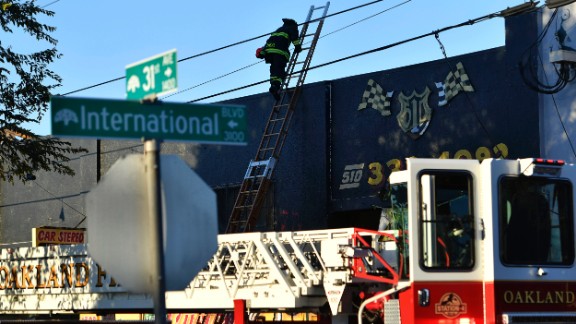 Photos: Oakland warehouse party fire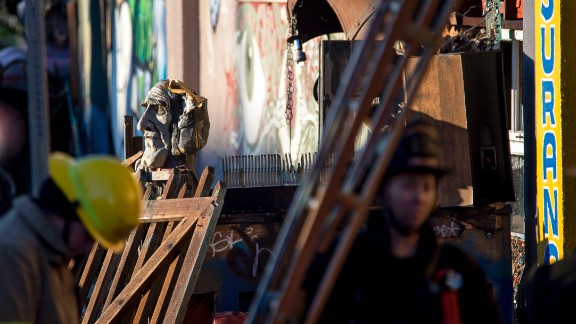 Photos: Oakland warehouse party fire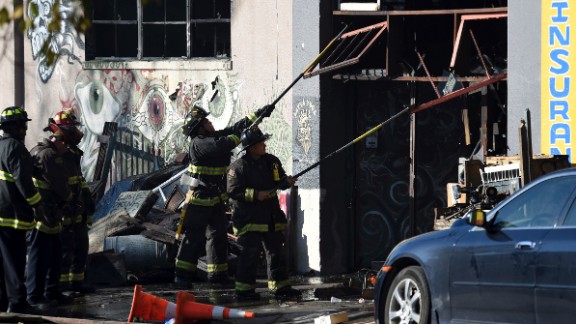 Photos: Oakland warehouse party fire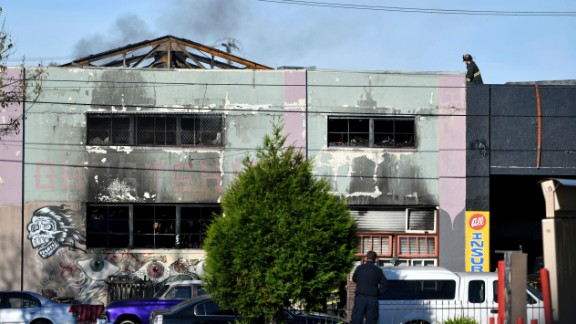 Photos: Oakland warehouse party fire
At the time of the fire, the site was the subject of a pending investigation by Oakland's Building and Planning Department. Officials were looking into complaints that the property had piles of garbage and had been improperly remodeled for residential use. Officials also said the dance party going on at the facility when the fire broke out was held without a permit.
The blaze is now under criminal investigation. Officials have not determined its cause or origin, but conditions at the site prior to the fire – and how it was being used – could be factors in determining culpability.
2 men asked for restraining order
One of the restraining order requests was filed by a man who said he rented space from Almena for a New Year's Eve event hosted at the warehouse two years ago.
Phillipe Lewis wrote that he was accosted by Almena when he returned to the warehouse to clean up on January 2, 2015.
He said Almena demanded additional money, stole his sound system, physically assaulted him and threatened to go get a gun.
Lewis' friend, Matthew Elvey, began to record the alleged assault on his iPhone, according to his own request for a restraining order against Almena.
Elvey said his phone was taken from him and that he was "beaten by Derick's staff at his direction."
"My shoulder was pulled from the socket. I was kicked in the forehead, shoulder and jaw," Elvey wrote.
Oakland police arrived at the scene in the aftermath of the disturbance. Elvey declined medical treatment and no one was arrested, according to a police report.
The request for a restraining order was dismissed, according to court records. Neither Lewis nor Almena appeared in court, records show. It's unclear whether Elvey failed to appear or if he did show up but asked that the matter be dismissed.
Elvey declined comment on the case. Lewis did not return a phone call seeking comment.
Almena asks for restraining order
About a month after that incident, Almena filed a request for a restraining order against a woman who had once rented an art space in the warehouse but who had since begun "attempting to illegally squat" there, according to the documents filed.
He accused the woman, Shelley Mack, of trying to provoke him by pushing him, slandering him, and making false accusations to child protective services about the way he cared for his kids.
Almena said Mack threatened to have her sons "come over and blow my [expletive] head off." At one point, he alleged, he was chased by the Mack and her son, who was armed with a gun. Another time, he alleged, Mack's son kicked out the window of a car Almena's wife and young son were in. The broken glass cut his son, he said.
Mack, Almena wrote, is "extorting me with fear tactics to avoid past due rental fees and legal eviction."
He sought a restraining order for himself, his wife and three children, then ages 11, 6 and 4.
"My family is in fear," Almena wrote.
In a telephone interview with CNN on Tuesday, Mack vehemently denied the allegations. She'd only recently heard of them, she said, because Almena did not serve her with his court papers.
"He turns everything he's doing, and he claims that's what you're doing," Mack said. "I'm really upset…. really mad. I deny everything."
The request for a restraining order was denied when neither party showed up in court, records show.
Mack, a jewelry maker, said she moved into the warehouse in October 2014, paying $700 for rent. She was asked for another $700, earmarked for upgrades and repairs to the electrical system. Mack lived in an RV parked on the first floor of the warehouse, she said.
"They sold a dream," she said. "We're all going to get together and do venues, collaborate as artists and become part of this collective."
The dream was never realized, and she left the Ghost Ship under police escort in February after a falling out with Almena. She said two officers accompanied her, at her request, because "my life had been threatened, people pulled guns on me."
Within a month of moving in, Mack said, she learned that people weren't supposed to be living in the warehouse and so "we had to hide certain things." There was just one, barely working bathroom shared by about 20 residents, she added. Heat, electricity and hot water were sporadic.
"The transformer blew maybe a couple of weeks after I moved in and we had no electricity and no heat. I asked why we didn't call PG&E." She said she discouraged from calling the utility company, and never saw an electric bill.
Danielle Boudreaux, who knew the couple for seven years and once was a close friend, said she was also shunned and harassed when she expressed her concerns about the conditions the couple's children were living under.
"I definitely let Derick know that it wasn't safe," she said. She even contacted family members of his wife Micah in Southern California because she was worried. It ended the friendship.
"Micah and Derick believed they were raising their kids in a free, artistic environment, and part of that was true. But there were red flags and very few people willing to stand up to Derick to say that things were wrong," she said.
"When I went to Micah's family, I didn't have a grudge against him. I was working with them for months, helping with their kids. When I called Micah's family, I called out of love."