Story highlights
Gayle Tzemach Lemmon: Longest US war was virtually invisible during presidential campaign
But for first time, military leader of post-9/11 wars looks poised to lead Pentagon, she says
(CNN) —
Donald Trump's nomination of retired Marine Gen. James Mattis to become his secretary of defense means that America's forgotten wars are finally being remembered, at least for a while.
For the second time in a row, America's longest war has been virtually invisible in the national conversation surrounding a presidential election. In 2012 and 2016, neither main party candidate wanted to discuss the fight in Afghanistan. And there was also little said about the future of US engagement in Iraq, aside from how it related to the battle against ISIS. It is as if the post-9/11 wars are now simply a kind of grim mood music for a conversation over the nation's future that has turned dark and full of concern.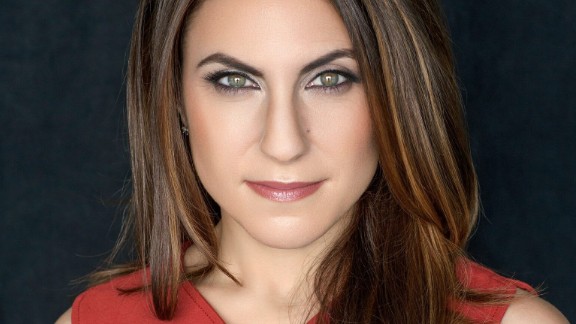 But that could be set to change.
For the first time, one of the early military leaders of the post-9/11 wars looks poised to lead the Pentagon – this time, as a civilian. The choice marks a break with America's tradition of civilian leadership of the military – the National Security Act of 1947 stated: "That a person who has within ten years been on active duty as a commissioned officer in a Regular component of the armed services shall not be eligible for appointment as Secretary of Defense." (Congress reduced this exclusion to seven in 2008.)
But if confirmed, Mattis – who will never have forgotten those charged with doing the fighting in the post-9/11 wars – would force Americans to confront these conflicts at a time when the United States has done a good job forgetting to feel like a country at war.
In his book "The Generals," Tom Ricks quotes Nate Fick, then a young Marine officer, talking about finding Mattis in a fighting hole on the front lines in Afghanistan. "No one would have questioned Mattis if he'd slept eight hours each night in a private room, to be woken each morning by an aide who ironed his uniforms and heated his MREs. But there he was, in the middle of a freezing night, out on the lines with his Marines," Fick is quoted as recalling.
Mattis led Marines at the very start of the war in Afghanistan. Reportedly a devotee of the book "Good to Great," Mattis focused on getting the right people on his team and keeping his staff small. He earned, and earned again, the trust of those who served under him, who trusted him as a plain-talking and erudite leader steeped in military history and the classics.
Yet the military of which he was a part of from 1972 until 2013 has become an ever-smaller sliver of society, even as it is asked to do more – and for longer. Only a tiny fraction of Americans has fought in US wars of the past 15 years, meaning much of the country is detached from the realities of conflict.
This point was underscored by Mattis and his co-editor Kori Schake in their recent book, "Warriors and Citizens: American Views of Our Military."
"The American public used to have greater familiarity with military service because many more Americans were directly affected than are now," Mattis said in a September interview with RealClearDefense about the book. "To many in the military, we seem to be not a country at war, but a military at war."
That "military at war" that Mattis referenced remains at war. Special operations forces continue to suffer combat losses, and military families are being changed forever, yet few in America are noticing. Indeed, Navy SEALs, Green Berets, Army Rangers and all-female Cultural Support Team members who join the Rangers on nighttime combat operations, among others, are deployed in places such as Afghanistan even as you read this.
And while the taxing nature of warfare hasn't changed, the faces of those tasked with fighting is poised to. Then-Defense Secretary Leon Panetta officially lifted the ban on women in ground combat in 2013, paving the way for such roles to be opened to women this year.
Also this year, female West Point cadets could for the first time choose to enter combat arms jobs, including armor and the infantry. And finally, on the same day the story broke of the Mattis nomination, the first female soldiers graduated from the Army's Armor Basic Officer Leaders Course at Fort Benning, Georgia.
But while these soldiers may have made history, that wasn't their goal. They wanted only to serve to their utmost. And they won over their instructors in the process.
"There was some skepticism at first, just to see can they do it … but as soon as they started performing to those same standards – because we didn't change anything and they performed to those same standards, and they met and exceeded those same standards – it solidified that they have a place here," Staff Sgt. George Baker told reporters as the first gender-integrated class of Armor Basic Officer Leaders Course that graduated 53 male and 13 female officers concluded Thursday.
Get our free weekly newsletter
That skepticism may or may not be shared by Mattis, who has written and spoken at length about the need for "a little more humility and a little more modesty on the part of those who may have statutory, legal, constitutional authority over the military, as they listen to (non-commissioned officers) and junior officers who will actually have the responsibility to try to create unit cohesion."
His words over the years have left many observers wondering whether the opening of all combat roles to women will be reversed with him at the helm of the Pentagon. But Mattis is a leader known for caring deeply about all those in uniform under his command, a leader who has focused a great deal on exploring and narrowing the gap between America's warriors and the country they serve.
All this suggests that as he embarks upon the path toward making history as the first post-9/11 military commander to lead the Pentagon, Mattis and his record of service will be a stark reminder to the country that it remains at war, even if it doesn't bother to notice. And if he is indeed confirmed, the history-making former general will find that much history has been made in the meantime by those wanting to contribute as much as they might to their nation's security.