The father of 4-year-old twin girls. A sales associate at Urban Outfitters. A woman who battled gender dysphoria for years. A 17-year-old member of the Pacific Boychoir.
These are among the 36 people who lost their lives last Friday in a fire at an Oakland, California, warehouse where an electronic dance party was being held.
It's one of the city's deadliest blazes and the worst nightclub fire in more than a decade in the United States, in terms of the number of victims. In 2003, 100 people died in a fire at The Station in West Warwick, Rhode Island, after a band's pyrotechnics ignited the club's ceiling.
Here's what we know so far about the victims:
Cash Askew
Askew, a 22-year-old musician who lived in Oakland, played in the band Them Are Us Too. Dais Records, based in Los Angeles and Brooklyn, released the band's debut album, "Remain," in 2015.
The label issued a statement about Askew, calling her "one of the most talented and loving people we've ever known."
"We will never be the same. Completely devastated by the loss of Cash Askew," the statement reads. "Please keep her and her family in your thoughts, along with all those lost in the Oakland tragedy."
Em Bohlka
Bohlka, 33, of Oakland battled gender dysphoria for years and only recently came out as a woman to a handful of close friends and family, her father wrote on social media.
"I just wish with all my heart that she had more time to live her life as she truly wanted," Jack D. Bohlka said of his daughter. "My heart goes out to the entire trans community who feel as if they must gather in unsafe buildings to experience their community and celebrate their identity."
Friend Kassidy Heal posted to Facebook, "She was Matt Bohlka to most of you, but she was Auntie Em to my kids who loved her so much and didn't care how she identified herself, they just wanted to be able to see her… . I have changed my pronouns and adjectives because I know that is how she wanted it. I really sucked at it when I saw her last and I told her I was uncomfortable because I kept saying dude and man. She gently rubbed my shoulder and said, 'the fact that you are even trying means the world to me.'"
David Cline
Cline, 24, lived in Oakland at the time of his death but was originally from Santa Monica.
The Alameda County Sheriff's Office Coroner's Bureau confirmed his death in a statement.
Cline's brother, Neil Cline, wrote on Facebook, "We just received word that my brother David Cline passed away in the Oakland Fire. To all of you, thank you. Thank you for your kindness, help and love. To David, we love you. You will be with us always."
Micah Danemayer
Danemayer, 28, grew up in Massachusetts and in 2011 graduated from the Massachusetts College of Art and Design, according to his Facebook page.
Danemayer was very involved in the music scene in the Bay Area. Friend Tomas Hemstad wrote on Facebook that "performing for him, he had exactly that kind of subcultural energy that make me still dependent on our DIY scenes. A thirst for new sounds and talent and an enthusiasm that could flatten out any obstacle put in front of him."
Another friend, Vashti Lilitu, wrote on Facebook that Danemayer was identified after the fire by his tattoos. "I think that Micah would get a kick out of being identified for his tattoos, as they were so important to him, and he was so proud of how his body art was part of his identity," he wrote.
Billy Dixon
Dixon, 35, lived in Oakland but grew up in Chagrin Falls, Ohio, where he always played in a band.
Jacqueline Vu Patino said her friend was a talented musician and computer engineer who "always had a bright energy that was uplifting and contagious and was kind to everybody that he met."
CNN affiliate WJW spoke to Ohio Supreme Court Justice William O'Neill, who knew Dixon. "We know loss here, but this one hurts. This hurts, it just hurts. Billy was a special kid. That's all I need to say. … He was special," O'Neill said.
Chelsea Faith Dolan
Musician Chelsea Faith Dolan, 33, had traveled to Oakland to perform at the warehouse, her grandmother Marion Dolan said.
"That was her life. Music was her life. Music was everything to her. She just lived for it," she told CNN affiliate WIVB.
"She traveled all over the country to play. Whenever there was anything going on with electronic music, she was there."
Chelsea had been living in San Francisco.
"I know she's gone. But it's still hard to accept. She was just an upbeat girl, she was just always smiling, I never saw her down," Dolan told WIVB.
Riley Fritz
Riley Fritz, 29, grew up in Connecticut and moved to California a few months ago, her father told CNN affiliate WTIC.
Fritz said that one of the friends she had been living with called him to say that his daughter had been at the party.
He said his daughter began identifying as a woman in college and went by Riley. She performed under the stage name "Feral Pines."
Friend Gabriel Ohara Durkee wrote on Facebook, "Rest in peace Riley Fritz. You were truly one of a kind. I will always remember the way you threw around your bass in the earlier days of Host, dancing in the living room of the Stolen Sleeves Collective, and sharing our genuine love of good and admittedly terrible music together.
"This is the most tragic and shocking news I've heard in some time. My thoughts go out to the other victims, families and friends of other victims of this weekend's tragic warehouse fire in Oakland. Be safe. Love you."
Alex Ghassan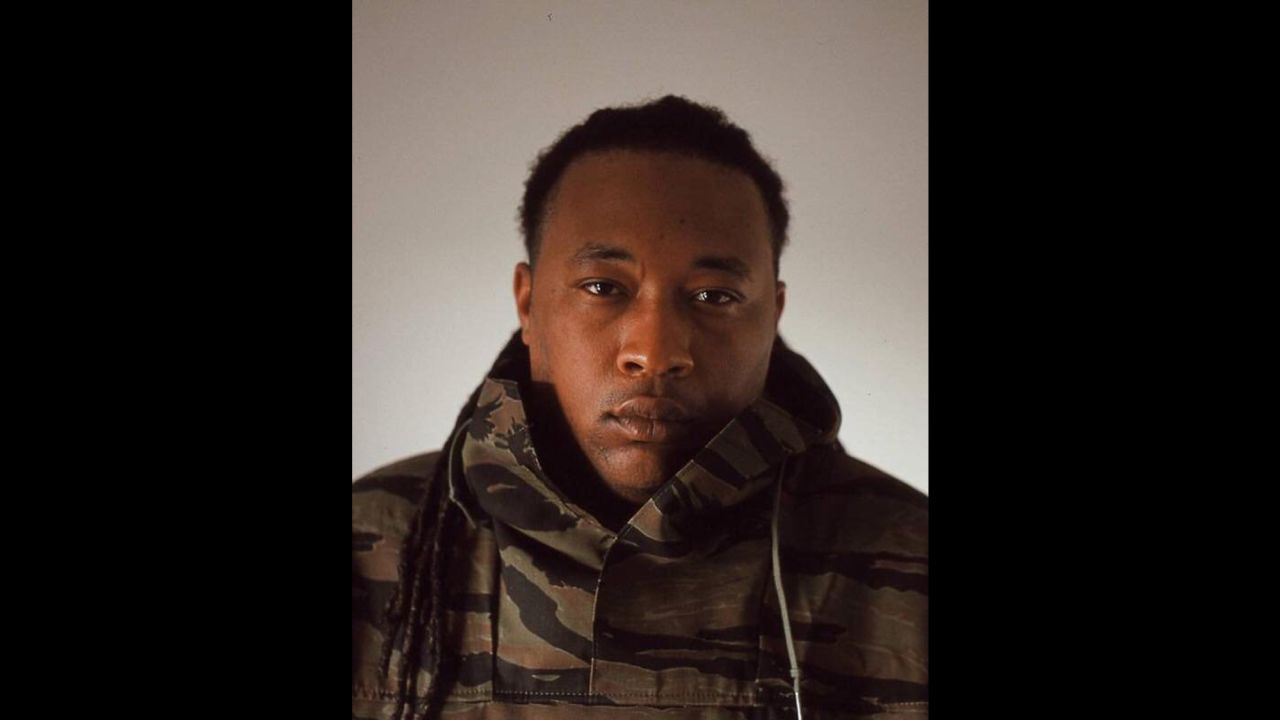 Ghassan, 35, spent the past seven years producing and directing projects for institutions, record labels and independent artists and corporations in the New York City market, according to a biography on his website. Most recently he'd been working in California as a contributing documentary producer for PBS affiliate KQED in San Francisco.
His mother, Emile Grandchamps, told CNN's "New Day" that Ghassan didn't live in the building where the fire occurred, but attended the party with his fiancée to support the artists. She said that her son planned to move to Finland with his fiancée, Hanna Ruax, who also died.
"He had a lot of things waiting for him," she said.
Ghassan was the father of twin 4-year-old girls, she said.
"I lost my only child," Grandchamps said. "My granddaughters don't have a father. My husband doesn't have a son. My family doesn't have Alex."
He was originally from New Jersey and of Haitian descent. His sister, Richardine Bartee, confirmed his death on her Facebook page, writing, "Alex, I miss you and I love you, and I always will. I will do my best to continue to help the people that need help, just like you have. You were a great man with a great soul. I hope to be half as great as you."
Nick Gomez-Hall
Gomez-Hall, 25, lived in Coronado and worked at the Berkeley-based publishing house Counterpoint Press, where colleagues called him "an extraordinary co-worker and a true friend."
The company released a statement on Gomez-Hall's death on its Facebook page:
"Counterpoint is devastated over the loss of our co-worker and dear friend Nick Gomez-Hall due to the Oakland Ghost Ship fire," it reads. "From the second Nick started at Counterpoint, he became part of our family. Whether he was recommending new music to listen to (and it was always so good), regaling us with tales of the bowling alley, offering his beloved truck for a ride if anyone needed it, or sharing his much appreciated opinions about a book jacket or manuscript, he made everyone feel like they were his friend. He was kind, considerate, hilarious. … In short, he was an essential part of our team.
Michela Gregory
Michela Gregory, 20, was a student at San Francisco State University. She graduated from South San Francisco High School in 2014, according to her Facebook profile. She was a sales associate at Urban Outfitters.
Her mother, Kimberly Gregory, posted to Facebook after her daughter's death, "My heart is broken."
Gregory was at the warehouse with her boyfriend, Alex Vega, who also died. Friend Jacob Narvaez wrote of the couple, "I knew these two thanks to a mutual love of music, art, and dance. Two beautiful souls taken at such a young age."
Sara Hoda
Hoda, 30, was an elementary school teacher at Urban Montessori in Oakland.
Carol Crewdson posted on Facebook about her former roommate's love of children and her compassion.
"Sara was a principled person, she was compassionate, decent, and honorable. She didn't do drugs and she wasn't a drinker. She was a teacher and a gardener, working at a Montessori school. She was a good hardworking person, she loved children and the Earth, and she put those principles into actions," Crewdson wrote. "She didn't deserve to go like that. After reading an account of what it was like to get out of there, all I can hope is that it happened quickly."
Crewdson knew her friend was attending the party and wrote that her truck was found parked outside the venue. She kept hoping if she posted on Facebook about Hoda she would learn she survived.
"I'm sorry loves, but it looks like she went with the flames. I'll keep you posted on what happens next," Crewdson wrote." I'm feeling pretty beat up about it … Sara was a good person. She deserves to be remembered."
Travis Hough
Hough, 35, was a musician and artist from Oakland.
He composed and performed very high energy, dance-oriented music, his artistic manager Brendan Dreaper told CNN.
Hough had previously been a glass blower and his "day job" was working in expressive art therapy, helping kids resolve their emotional issues through art.
The musician had been a "super positive person, always looking on the bright side, always wanting to make a situation fun and explore the absurd," Dreaper said. They had been in discussions with a record label and had talked about Hough's future plans the day before the fire, he said.
Hough had been at the Ghost Ship because he was part of a group of musicians who supported each other and had known some of those performing, Dreaper said.
Johnny Igaz
Igaz was deejaying on the second floor of the Ghost Ship when the fire started, according to the Sfcritic.com in a tribute post to Igaz.
"He has this smile – it stops you. It contains that spark of creativity, of magic and mischief that makes you want to cozy up to it," the tribute said.
Igaz, 34, was a music producer and DJ who went by the stage name Nackt. He grew up in Alameda and went to Ruth Asawa San Francisco School of the Arts and Alameda High School, according to his Facebook page.
Earlier this year, he said he was finally satisfied with his life, according to a Facebook post from his brother, Paul Igaz.
"As I look back on the years shared together, it's with certitude that I say that no single person has ever affected or influenced me more as much as my older brother," Paul Igaz wrote. "Of course he shaped me in many areas of life beyond music, but it was in particular his ability to transmit to me his love of music – and through music, an appreciation of a culture of diversity – that ensures that his soul will live within my soul, and the soul of all who know him or his music, eternally."
Igaz was a music buyer for Green Apple Books and Music in San Francisco. The company posted a tribute to Igaz on its social media pages, writing in part, "His charisma and passions were instantly engaging, and he had a welcoming composure that made everyone feel like a friend. He told us (and his brother Paul confirmed it) that this was his dream job."
Ara Jo
Jo, 29, grew up in Los Angeles and was living in Oakland.
Jo's Facebook page said she worked for the East Bay Alternative Book and Zine Fest, which takes place December 10.
Colton Mars said of Jo on Facebook: "You are a bright light to so many of us. You are a role model to everyone. You are the kindness and genuine beauty we all need in our lives."
Friends and family have been drawing up tattoos in memory of her.
Donna Kellogg
Kellogg, 32, went to the art show probably to blow off a little steam after hitting the books at the end of her school term, her friend Josh Howes said.
Howes got a text message from Kellogg's stepfather that she didn't make it out.
Howes spoke to her by phone a week ago, and had seen her a week before that. Kellogg loved house shows, and the underground open art space would have been something she enjoyed, Howes said.
Susan Slocum told CNN's Anderson Cooper that her daughter was drummer in a band. Kellogg was so eclectic that her family called her "the Bohemian," Slocum said.
"She was, in my opinion, beautiful, smart, independent, strong, courageous, and she was very artistic," Slocum said.
She added: "She was a little redhead with a lot of fire and energy, but … a very loving young woman, too."
Kellogg had just gotten a haircut and told her mother she looked like Tinkerbell, according to Slocum. Slocum said her daughter's hair fit her personality. She would "be like Tinkerbell, with a little bit of spunkiness, too," she said.
Kellogg loved her music. Her family believes she was dancing on the second floor with friends when the fire started. Slocum said: "She died doing something she enjoyed doing."
Slocum said the family lost their 18-year-old son in 2009.
"So, we've been down this road before," she said.
Slocum added: "You find the strength … that you never knew you had."
Amanda Kershaw
Kershaw, 34, was an avid photographer and loved dance music.
She grew up in Chelmsford, Massachusetts, but lived in San Francisco with her husband, Andy. The couple married in 2007, according to her Facebook page.
Kershaw's friend Robyn Banks wrote on Facebook, "I will greatly miss her sense of humor and affinity for the absurd."
Edmond Lapine
Lapine, 34, graduated from Judge Memorial Catholic High School in Salt Lake City, according to his Facebook profile. He attended The Evergreen State College in Washington state.
His former girlfriend, Madeleine Woodhead Nutting, wrote on Facebook: "Almost a year ago, when we decided to part ways as a couple, we both sobbed for a long time, had a huge hug, and when I walked him out to his car he said, 'I am your family. Whatever you need.' And he meant it. We took space for a few weeks, but by February we were back to doing our weekend trips, usually to record stores or Urban Ore or Thrifttown, or he'd help me with whatever errands I needed a car for."
The last time she saw Lapine, he was excited about visiting his mother for Thanksgiving in Portland and was nervous about starting a new job in a San Francisco gallery, Nutting wrote.
Friend Amanda Stauffer said Lapine taught her to play guitar. "He gave me lessons, and his patience and enthusiasm for the whole project can only be described as saintly in the face of my unwavering lack of discipline," she wrote.